Associate, Content Development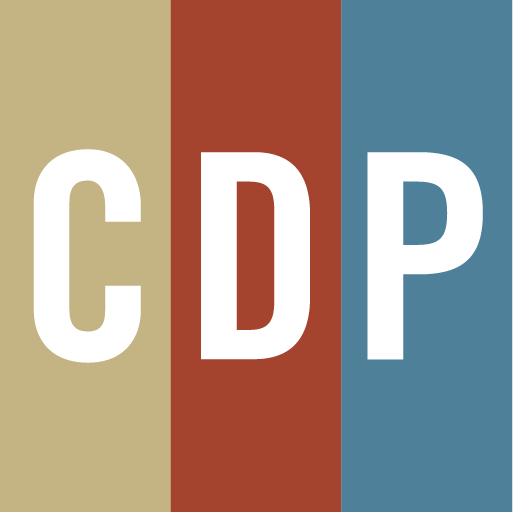 Please note: As of Nov. 28, we are no longer accepting applications for this position.
Position Type: Full-Time, Salaried, Exempt
Location: Flexible (teleworking); Must be eligible to work in the U.S.
Salary: Starting at $60,500
Closing Date: Nov. 30, 2023
Candidates will be reviewed on a rolling basis. The position will remain open until we have a sufficient pool of diverse candidates who meet the job requirements, at which point we may pause the review of new applications before the stated deadline. Please understand you may not be contacted for several weeks after you apply.
Ideal Start Date: Jan. 16, 2023
About the Center for Disaster Philanthropy
CDP began in 2010 with the goal of pioneering the practice of strategic disaster philanthropy. Since then, it has grown in its ambition, envisioning a world where the impact of disasters is minimized through thoughtful, equitable, and responsible recovery for all. CDP has a $33 million budget and a team of more than 20 staff members working remotely across the U.S.
CDP is a trusted partner, expert and authoritative resource helping hundreds of individuals, foundations, and corporations boost the impact of philanthropic giving in response to disasters and humanitarian crises by supporting equitable recovery and addressing root causes of vulnerabilities worldwide.
In 2022, CDP awarded $28.2 million through more than 117 grants to 99 grantee partners worldwide; demonstrated thought leadership through 15 webinars, 21 external commentaries, 113 blog posts, 43 featured speaking engagements and other events; and served 40 philanthropic partners through consulting efforts.
As an organization grounded in racial and intersectional equity, our team members are deeply committed to strengthening communities most vulnerable to disasters because of systemic inequities. We are guided by our values of integrity, boldness and innovation, humility, and empathy in all that we do in pursuit of our mission.
Bottom line: We aspire to walk the talk of anti-racism and to treat each other and our partners in ways that inspire trust, creativity, learning and care.
Be a part of our fast-growing team that offers countless ways to help communities thrive.
Join us!
Responsibilities & Duties
The Associate, Content Development position supports CDP in the fulfillment of our mission through creating and updating various educational products for philanthropic donors and other funders. This role is responsible for executing content development by writing, expanding and helping improve existing products and identifying new educational collateral opportunities.
Reporting to the director of learning and partnership, this position will support the entire Strategy, Innovation and Special Projects team in fulfilling departmental goals and tasks.
Primary responsibilities include:
Content development 

Play a lead role in researching, updating and writing content for CDP's Disaster Profiles.
Update and develop CDP Issue Insights.
Support the development of new content and revision of existing material for the Disaster Philanthropy Playbook.
Write blogs and other educational products as assigned.
Maintain a comprehensive list of disaster, philanthropy and news resources.
Monitor grants made by CDP and other funders to ensure that promising practices are captured in the educational material.
Conduct secondary research to find relevant data that validates CDP's educational products.
Work effectively across departments to produce and publish high-quality and accurate products, including Marketing and Communications, Funds Management and Coalition Building, and Development.
Support efforts to leverage educational content to position CDP and its staff as thought leaders and trusted experts in equitable disaster giving through social media, speaking engagements and other outreach activities.

Organizational and administrative support

Participate in team discussions concerning education and disasters.
Conduct internal and external research to contribute to program planning.
As requested, take notes during calls, noting key points and action items, and communicate with relevant teams as necessary.
Other duties as assigned.
Required qualifications
3+ years work experience in a professional setting required.
Degree in a related field or equivalent experience required.
Strong writing skills, including writing online content.
Excellent organizational, interpersonal and communication skills.
High degree of comfort and skill using Microsoft Office, particularly Word.
Ability to work effectively both independently and within a team.
Ability to work remotely with minimal direct supervision and multi-task, including managing multiple tasks and projects simultaneously.
Proven analytical and critical thinking with precise attention to detail.
Preferred qualifications
Knowledge of and/or interest in disasters, global humanitarian crises or philanthropy.
Comfortable writing for multiple audiences.
Demonstrate an understanding of adult education principles.
Knowledge of AP style.
Proven secondary research skills with knowledge of attribution methods.
Characteristics
Commitment to the values intrinsic to CDP's mission and strategy, including the centrality of local leadership, equity and service to marginalized and vulnerable communities.
Entrepreneurial spirit
Team player
Sense of humor
The Center for Disaster Philanthropy's work environment is safe and open to all employees and partners, respecting the full spectrum of race, color, religious creed, sex, gender identity, sexual orientation, national origin, political affiliations, ancestry, age, disability, genetic information, veteran status, and all other classifications protected by law in the locality or state in which you are working.
We welcome and encourage applicants with non-traditional career paths. If you don't meet the qualifications outlined here, please apply and tell us how your experiences would equip you for the job.
To Apply
Qualified candidates should apply using this link.
All applicants must be able to provide documentation that they are legally eligible to work in the United States for an extended period.
Due to the expected volume of applications, only finalists will be notified. No phone calls, please.