CDP COVID-19 Grants Now Nearly $10 Million to 41 Organizations
With this fifth round of grantmaking from the CDP COVID-19 Response Fund, we are continuing our focus on both domestic and international organizations working on the response to and recovery from the effects of the COVID-19 pandemic in the very most vulnerable areas and in support of the very most vulnerable of populations.
Last week, we approved grants to 10 additional organizations for a total of $2,958,537:
Action Against Hunger – $500,000 to provide immediate relief to communities in East Africa (Ethiopia, Kenya, Somalia, South Sudan, Tanzania, Uganda) affected by the COVID-19 pandemic and to promote longer-term recovery and resilience programs in hard-hit regions. Specifically, Action Against Hunger will provide rapid response to underserved/remote COVID-19 affected areas by: identifying and equipping isolation and treatment facilities for management of the virus; training health workers on case management; procuring and distributing essential supplies in health facilities; and providing functional handwashing stations at entry/exit points of care in health facilities and monitoring compliance. Additionally, they will provide community-based health and nutrition programming as part of a longer-term response to the secondary impacts of COVID-19. And they will support increased resilience of the members of the community most vulnerable to the pandemic and other shocks through the provision of livelihoods interventions to restore and maintain their productive capacity.
Catholic Charities USA (CCUSA) – $500,000 to assist those most acutely affected by COVID-19 throughout local communities in the U.S. Focus is on serving the most vulnerable, especially the elderly, unemployed and children and youth. CCUSA will provide holistic case management to ensure clients are connected with the resources and support they require immediately and for the long-term. They will provide immediate relief through distribution of emergency food, shelter, health care, financial assistance and logistical support, then continue support using an individual case management framework – an intensive, client-centric process laying the groundwork for successful long-term recovery. This will be accomplished by providing 30 sub-grants to local Catholic Charities agencies, ten in each of these categories: urban, mid-level (pop. 100,000 – 250,000) and rural. Specific services include food distribution support, telehealth and case management support, procuring and purchasing equipment needed to support these efforts and providing affordable housing and basic needs support.
Color of Change (COC) – $300,000 to support their grassroots advocacy work to ensure the needs of communities of color are met, highlighted and addressed throughout the COVID-19 pandemic crisis. Specifically, COC will provide support for issues advocacy – issues of inequity that existed before but that are now highlighted and laid bare by the pandemic. With these funds, Color of Change will work in communities with local grassroots organizations to elevate and advocate for decarceration (the process of removing people from institutions such as prisons or mental hospitals); the need for communities of color to engage in the 2020 Census; and to ensure voting is accessible and inclusive in light of difficulties presented by the need for social distancing and keeping communities safe from the virus.
Concern Worldwide – $300,000 to augment ongoing efforts to improve prevention and management of the COVID-19 virus, especially among vulnerable populations in Kenya and the greater Horn of Africa region, where the need is greatest. Concern will build on existing responses, with focus on health –risk communication on preventative and health-seeking measures, promotion of improved hygiene and sanitation practices, decontamination of health facilities, provision of handwashing stations, and increasing community access to water. They will do this by improving frontline health workers' capacity to identify, detect, refer and manage cases of the virus and by improving community-based risk communication and health messaging.
Food Chain Workers Alliance (FCWA) – $150,000 to support the COVID-19 response projects and direct relief funds of members representing food chain workers. Specifically, FCWA will provide direct relief for food workers affected by COVID-19; help provide premium pay for hazardous working conditions; support temporary emergency OSHA protections; provide and advocate for benefits for all workers regardless of immigration status; and protect workers against wage theft, retaliation for organizing, etc.
HIAS – $200,000 to mitigate COVID-19 related risks to women, girls, LGBTQ and other marginalized groups to ensure survivors can access Gender-Based Violence (GBV) response services, and to support the preparedness activities of service providers so their resilience can support survivors in future waves of the pandemic. Geographic focus area is Costa Rica and Peru. HIAS will increase response and referral services for survivors of GBV through mobile protection teams and border monitoring under a general women's health umbrella to eliminate stigma. They will also ensure that survivors of — or women and girls at risk of — GBV can meet their emergency basic needs in light of the pandemic through an emergency GBV survivor fund (housing, medical services, other basic necessities).
Medical Teams International – $200,000 to strengthen their capacity to prevent and respond to a COVID-19 outbreak among refugee populations in Uganda, Bangladesh and Tanzania. Medical Teams International will provide direct health services and community health services and strengthen local health systems.
Operation HOPE – $233,537 to mitigate the economic effects of COVID-19 by providing financial coaching to individuals and small businesses to create economic resilience within underserved communities of color. Operation HOPE will use grant funds to build the capacity of their National Call Center. In addition, the funding will be used to ensure entrepreneurs of color are not left out of any future stimulus or other federal, state or local funding mechanisms. They will provide application assistance for SBA and other government funding structures, along with disaster credit/money coaching to these entrepreneurs and small business owners. They will also help negotiate with creditors and credit agencies for relief. The bulk of these projects will focus on New York and Chicago, with nationwide access to the call center.
Schott Foundation/Loving Communities Response Fund – $75,000 to support 15 people-of-color-led grassroots organizations with $5,000 mini-grants for food, rental assistance and emergency care. One grant of $5,000 can provide shelter for 10-15 families, food for 200 families and more. The sub-grants will be funded rapidly to provide emergency support for vulnerable communities.
Vibrant Emotional Health – $500,000 to support its Crisis Emotional Care Team in its response to the COVID-19 pandemic over a period of 18 months. In recognition of the pandemic's national scope, its associated prolonged stresses and the increased incidence of clinically significant mental health challenges in the wake of this disaster, Vibrant will: 1) develop a cadre of volunteer mental health professionals active across all 50 states and the U.S. territories to provide services to support the resilience of communities and organizations during and after the pandemic and 2) provide state-of-the-art disaster mental health training to licensed mental health professionals on an ongoing and "just in time" basis.
With this round of grant funding, CDP has now awarded grants totaling nearly $10 million to 41 organizations to support the global response to this pandemic. Our next round will focus on building resilience and supporting recovery from the pandemic in seven states – Florida, Georgia, Kentucky, Louisiana, Ohio, Tennessee and Texas. This will allow us to grant with a more localized lens, supporting community-based nonprofit organizations focused on supporting those populations and communities that we know are most disproportionately being affected by the pandemic – communities of color, immigrant, refugee and migrant communities, and those with health and income disparities.
At CDP, as always, we plan to be here for the long haul, and we are moving now to consider the needs for the medium- to long-term recovery process in communities all around the world. We are grateful to the thousands of donors to the CDP COVID-19 Response Fund, allowing us to live our mission – to leverage the power of philanthropy to mobilize a full range of resources that strengthen the ability of communities to withstand disasters and recover equitably when they occur. We are, as always, stronger together…even as we still must stay at least six feet apart with masks on!
More like this
For equitable recovery from COVID-19, we can't leave LGBTQ+ people behind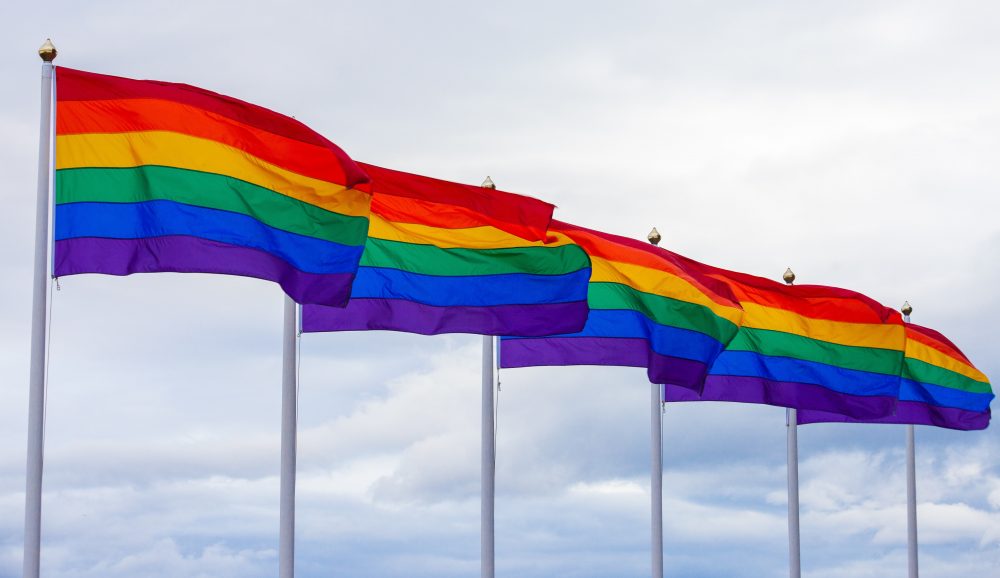 For equitable recovery from COVID-19, we can't leave LGBTQ+ people behind
COVID-19: Approaches for Funders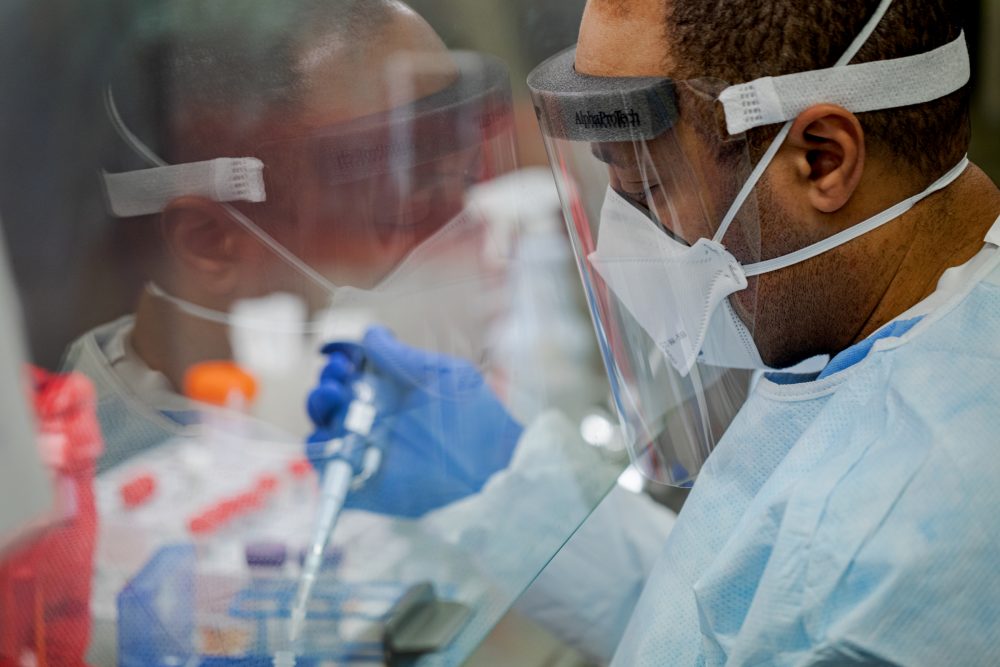 COVID-19: Approaches for Funders