CDP COVID-19 Response Fund: A domestic and an international focus
In June, Alex Gray joined the Center for Disaster Philanthropy (CDP) as director, international funds, and Sally Ray, previously director of strategic initiatives and the fund director for the COVID Fund, became director, domestic funds. This personnel shift resulted in a grantmaking focus for CDP that allows for consideration of the differences in disaster recovery needs faced in the United States and its territories compared to other countries.
What does this mean for the CDP COVID-19 Response Fund? As we enter the Fund's 16th month, Alex will oversee international pandemic-related grantmaking, and Sally will do the same domestically. In this blog post, they share which issues they want to address for the 11th round of grantmaking in support of pandemic response and recovery.
U.S. populations/geography
In the U.S., additional surges from highly contagious variants of the COVID-19 virus hang heavy. Concerns for surges are heightened in rural, Southern and Midwestern states, where vaccine access and accurate information seem harder to come by. In Southern states, political leaders have been quick to cancel, block or remove what few protections are available and downplay the effectiveness of the vaccines. The result in many of these states is low vaccination rates with no mitigation to stem the spread.
Full recovery from the pandemic must address the inequities that its lingering effects have exacerbated. For example, school-aged children and youth have suffered significant learning loss from a lack of equitable access to resources.
Black, Indigenous and People of Color (BIPOC),  immigrants, refugees and other marginalized communities are the most affected by this crisis (as we know is the case for all disasters). We seek opportunities to fund organizations working to advocate for these populations and provide direct support for them.
Geographically, the needs are plentiful throughout the U.S. However, we see the most damaging effects in states, regions and territories where access to information and other resources are most limited. Rural and Southern states seemed to move from protective measures quickly and are seeing the effects of that. Unfortunately, we continue to see surges occurring in these regions with contagious variants and little to no encouragement for vaccination or access to accurate and appropriate information and resources.
Domestic workers, health care workers, farmworkers, food service workers, frontline workers or those labeled as "essential" are still suffering from what was laid bare by the pandemic. They are essential to our lives, but they are not appropriately supported or paid wages that reflect their essential status. And we see burnout, stress and anxiety among these groups as a result.
Domestic grantmaking focus by issue area for round 11:
Though we have begun to fund differently to support these populations and the organizations that serve them, we know there is much more to do. We are committed to focusing our work so that philanthropy mobilizes to create real, transformative change by listening, learning, understanding and investing in BIPOC-led organizations.
We will use our platforms to stand up for what is right, just and fair. With that, all funding at CDP is done with a social and racial justice lens. We add our voices to stand in solidarity with the courageous people working for change.
Economic impact
Support for those advocating for wage earners and workers in the gig economy.
Support for social service organizations that provide programs for disproportionately affected populations as they see the needs for their services continue.
Support for those advocating for and providing affordable housing, especially considering eviction and mortgage moratoriums will eventually expire.
Support for those who have lost jobs and are underemployed or work in industries that are considered unsafe or less safe due to the pandemic.
Mental health/psycho-social support/physical health
Support for organizations providing equitable access to mental health/physical health services.
Support for survivors of trauma from the pandemic and the layered traumas of other life circumstances exacerbated by the pandemic.
Support for navigation services to access mental health and physical health resources.
Support for organizations providing mental health support and services to frontline health care workers to mitigate burnout.
Learning loss/digital divide
Support for organizations providing resources to populations and communities that have suffered the most from lack of education access.
Support for organizations working with the most marginalized communities to navigate enrolling in, returning to and accessing tools for education.
Vaccine hesitancy/equitable access to vaccine/nas/content/live/cdp2022ropriate information access
Provide accurate vaccine implementation information to encourage hesitant populations to get the vaccine and support immunity for the greater good.
Debunking misinformation and ensuring accurate, timely information is making it to the general public.
International overview
The speed, scale and protracted nature of the COVID-19 pandemic continue to pose severe challenges on top of those that public health officials routinely face from other infectious diseases. The global proliferation of more transmissible and severe COVID-19 variants, such as the Delta variant, is increasing the risk and potential impact of ongoing COVID-19 transmission and driving unprecedented surges in transmission in many countries, including those with the highest vaccination rates in the world.
Strains of the virus common early in the pandemic, including the one that spread in New York City in early 2020, had a reproductive number of approximately three – enough to cause thousands of cases and overwhelm health systems. The Delta variant's reproductive number is estimated to be as high as eight, with a doubling time as low as two to three days. This creates almost vertical disease curves and significantly shortens lead time for response measures to curtail the surge.
We may need to consider investing in organizations that maintain surge capacity or prepare ourselves to do some additional "rapid response" grantmaking as we see more immediate needs arise to meet those needs in a timely manner.
Vaccines
From the first COVID-19 vaccine in December 2020 to Aug. 22, 2021, more than 4.97 billion vaccine doses have been administered in an effort to fight the pandemic. Vaccines are available in 179 countries at a rate of 31.5 million doses daily (a decrease from last week).
Vaccines have started to roll out with varying levels of uptake. There continue to be concerns that some populations – particularly many low- to moderate-income countries (LMICs) around the world — are not accessing vaccines at a high enough rate to quickly achieve herd immunity. Across the globe, 39% of people who have received at least one vaccination are from North America or Europe and 45% are from high-income countries. The wealthiest 30 countries have just 11.1% of the world's population but have 21.9% of the vaccines. On the flip side, the least wealthy 30 countries have 0.3% of the vaccine and 8% of the population.
Vaccination efforts have been hindered by lack of global supply, inequitable distribution, poor distribution planning and lack of community acceptance. Estimates suggest that Africa, for example (currently only 1% vaccinated), will not reach widespread vaccine immunity against COVID-19 until 2023 or 2024. Even as vaccines are being rolled out, the magnitude of the viral spread, and the emergence of new, more transmissible variants, continues to overwhelm health care, societal and economic infrastructures.
COVID-19 is more than a health crisis. The lack of vaccines has left governments with few options other than painful lockdowns to try to slow the spread, deepening hardships. In South Africa, the worst-hit country on the continent, the strict measures have seen a surge in job losses, with nearly half of South Africans reporting they go to bed hungry. 
Globally, the economic impact of social distancing, social isolation, stay-at-home orders and other mitigation measures are having far-reaching implications for working people, especially those with already limited resources. Significant job losses, closing of businesses, lack of access to markets, and limited access to basic needs, services and other resources continue to be critical challenges, even as some cities, states and countries have begun to reopen.
We are already seeing that many of those countries and communities that have reopened are being forced to shut down again, as the waves and surges continue worldwide. And we anticipate more closures and lockdowns to come.
Lockdowns and restrictions are the main controls that governments have to limit the spread of the virus, and manage surges, particularly in countries with low vaccination rates. Even in countries with high vaccination rates (such as the U.S.), the new highly transmissible variants are forcing governments to reinstate restrictions. In short, because governments are relying on lockdowns to prevent transmission, adverse secondary impacts and effects are continuing to increase.
The emerging evidence on the impact of COVID-19 is sobering – the consequences of COVID-19 will aggravate existing multidimensional risks and strain the coping capacities of those least able to cope. This is most apparent in health and education, the building blocks of sustainable development in fragile contexts. Focusing on fragility is imperative to mitigate the impact of COVID-19 and build back better by resourcing resilience, restoring livelihoods and supporting people's potential and well-being. This calls especially for supporting human capital through investment in health — including nutrition and water, sanitation and hygiene (WASH) — education and social protection.
International populations/geography/themes
Health systems remain overstretched in many countries, especially those experiencing surges not seen to date, due to new highly transmissible variants. Africa and Latin America continue to be of significant concern, and some locations in Southeast Asia, such as Indonesia, are also experiencing surges that are overwhelming their health care systems.
In crises, it is critical that people have the best, most accurate information on which to base their decisions. During the COVID-19 pandemic, communicating effectively about risk has proven critical to earning public trust and enabling collective action to limit the virus's spread. This is particularly challenging in LMICs, where public health and social measures (PHSM) may jeopardize people's livelihoods and ability to meet their basic needs.
High-quality, evidence-based communication content and materials need to be produced and disseminated, and governments need to develop clear and consistent risk communication strategies and campaigns. Social media monitoring, and the effective prevention and management of misinformation are critical for controlling outbreaks. Historically marginalized and vulnerable groups, such as Indigenous populations, migrants and refugees, should also be included in information dissemination efforts. CDP is prioritizing this work in this round, as it has in previous rounds of COVID-19 funding.
Given that vaccines are being rolled out globally, it is important that vaccine confidence is built in those communities and vaccine hesitancy is addressed, in order to increase uptake. That said, given that vaccine rates are so low in many countries globally, programs designed to prevent and limit transmission should continue to be prioritized, particularly in fragile countries and countries with weak health systems and infrastructure along with high caseloads and death rates.
Interestingly, a recent study found that willingness to take a COVID-19 vaccine is considerably higher in LMICs than in the U.S. and Russia. The personal protective benefit of vaccination is the most frequently cited reason for vaccine acceptance. Concern about side effects is the most commonly cited reason for vaccine hesitancy. Health workers are considered the most trusted sources of guidance about COVID-19 vaccine choices, suggesting that investing in information, training and capacity building programs and mental health initiatives targeting health workers, in particular, will be most effective.
In addition to the health impacts of COVID-19, we are still seeing the following secondary impacts of the pandemic and associated PHSMs:
Lack of access to basic services, including health care and WASH.
Overstretched health systems.
Increased violence and protection risks in the home, including sexual and gender-based violence (SGBV), forced marriages, etc.
Adverse effects on mental health of frontline workers as well as the general population.
Loss of livelihoods and household income.
Food insecurity.
Lack of equitable access to information.
Lack of access to, and inequitable distribution of, vaccines.
Populations located in areas where social distancing and isolation protocols are near-impossible continue to experience devastating effects. Refugee camps, shelters, informal urban settlements or any place with high occupancy in enclosed areas are at greater risk for significant viral transmission.
New reports are suggesting that children, often seen as immune to the risk of contracting COVID, are contracting COVID-19 at a greater rate, in line with the jump in the Delta variant, with many dying, including children under five.
Historically marginalized and vulnerable populations within a country (including women, children and minorities) will be prioritized, as always.
Specific attention will be paid to the following countries/regions:
Africa – Of significant concern, with many countries in Africa having gone through a massive surge in cases in recent weeks. COVID-19 risk is increasingly moving up the continent from South and Eastern Africa into other parts of Africa. Countries of concern shift from week to week. In short, looking at the situation in many African countries, although case numbers are fluctuating, the serious risk of COVID-19 surges remains constant, as well as all the secondary impacts that stem from both prolonged and acute disruptions. After weeks of severe transmission, countries like Uganda and the Democratic Republic of Congo have seen significant decreases in cases. This may be due to PHSMs implemented during this time, including a 42-day nationwide lockdown in Uganda. Other regions across the continent are experiencing COVID-19 surges. Transmission is largely concentrated in Southern, Western and Northern Africa. Current countries of concern for this round of funding are: Benin, Cameroon, Liberia, Mali, Nigeria, Sudan, Gambia, Botswana, Senegal, Congo and Mozambique.
Asia – Of particular concern are Indonesia and Malaysia, with India (potentially under-reported), Myanmar, Vietnam, Thailand and Bangladesh of slightly lesser concern for this round of funding.
Europe – A lower priority for this round of funding, as most European countries seem to have a stronger infrastructure and resources in place to support their own recovery.
Latin America – Of significant concern, particularly Argentina, Brazil, Peru and Colombia – which has had a large number of cases, or high rates of cases or death. Haiti, while not recording high numbers, is high on the INFORM risk assessment index and fragility indices and has weak health systems. It also has poor COVID-19 policies and a massively underfunded COVID-19 response plan, so risk-mitigation programs could be considered. Consideration should also be given to those countries housing a large number of IDPs and refugees, and those communities facing the compounding effects of multiple disasters.
Middle East – Not our first priority for this round of funding, but we will consider those areas with high refugee, migrant, immigrant and internally displaced person (IDP) populations, and a high degree of fragility or complexity, if the COVID-19 response plan is underfunded.
The above analysis draws from the reported number and rates of COVID-19 cases by country, which gives us an indication of severity. However, with public health and social measures being put in place, countries that see a surge one week or month may see a rapid decline the next. Also, data are reported at the national level and do not take into account the disproportionate effects between regions or communities. It also consider account the impact of the secondary effects of PHSMs on livelihoods, education, protection outcomes, etc. Depending on the type of intervention being considered for funding, different criteria will be used to evaluate whether CDP should fund a project (examples below).
The following secondary indicators will be considered: high level of fragility, how well funded the COVID response plan is, PHSMs in place, low vaccination rates, levels of vaccine confidence and hesitancy, food insecurity,  conflict or public unrest, inability to access education, high prevalence of GBV and mental health issues, weak government response, availability of information, etc.
International grantmaking focus by issues area (in order of priority):
– Information sharing on the virus, risk-mitigation and vaccines.
Providing information and advice on how to stay safe and prevent transmission of COVID-19.
Building vaccine confidence and tackling vaccine hesitancy.
Debunking misinformation and ensuring accurate, timely information is making it to health care workers and the general public.
Providing accurate vaccine information. Sharing information about plans for distribution of vaccines, as well as efficacy.
– Supporting standby surge capacity to tackle outbreaks, boost vaccine confidence, support vaccine distribution, etc.
– Supporting those organizations that are working in areas with poor access to regular medical equipment and services.
Providing support for people without access to regular medical care – either because it is not available in their area or because they do not have adequate means to access it.
Supporting the health of vulnerable populations to limit the spread of all viruses and infections.
Supporting finding new ways to provide health care and advice that is safer for the patient and the health care provider to maintain a healthy population.
– Support for overwhelmed health care systems.
Providing equipment for frontline health care workers, especially community health workers.
Providing support to surge medical teams and equipment to hospitals and clinics in areas where there is a shortage or where triage is needed.
Providing logistical support for testing sites and health care facilities.
Support for organizations providing health support in refugee and IDP camps.
– Support for those negatively affected by PHSMs.
Providing for basic needs: food, water, hygiene products, housing, income and providing for logistical distribution support for these products and services.
Mitigating the adverse mental health effects of social isolation.
Support for those for whom social distancing is not an option: the homeless, refugees, migrant communities, "essential workers."
Mitigating the risk of protection concerns in the home (violence, abuse, SGBV, forced marriage, etc.)
Support for education programs for children whose education has been interrupted.
– Economic impact/livelihood restoration.
Support for individuals and small, community-based businesses and/or entrepreneurs and business owners driving local economies.
Support for social service organizations that provide programs for disproportionately affected populations as they see the needs for their services grow.
– Mental health (CDP has already allocated significant funding across multiple countries).
Summary
Though we recognize that it is indeed a small world and many of the issues we are facing with this pandemic are global in nature, it's clear this new division of funding focus helps address the different pace of a global recovery. At CDP, we continue to assess the needs, both in the U.S. and internationally, and will direct funding to support an equitable recovery worldwide.
More like this
For equitable recovery from COVID-19, we can't leave LGBTQ+ people behind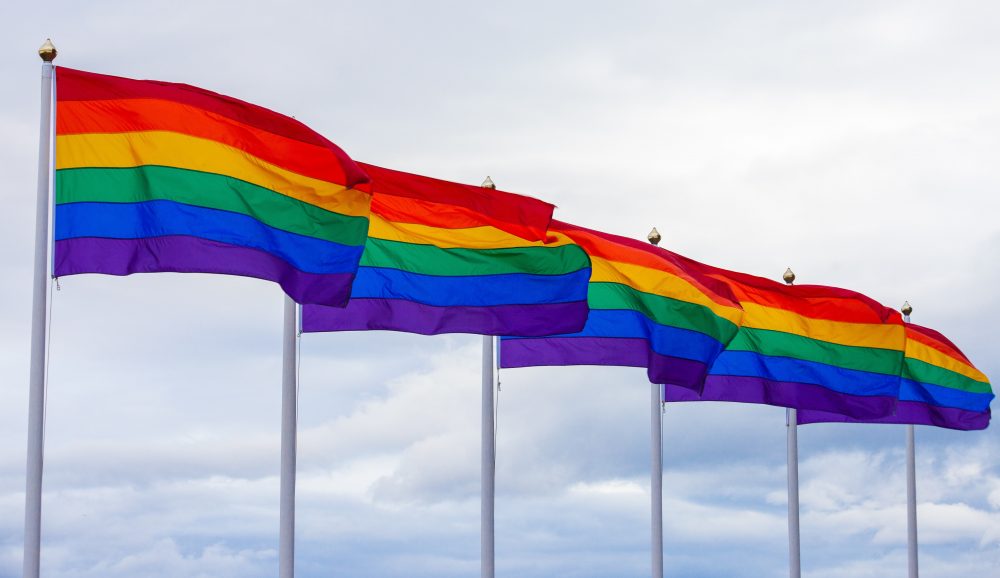 For equitable recovery from COVID-19, we can't leave LGBTQ+ people behind
COVID-19: Approaches for Funders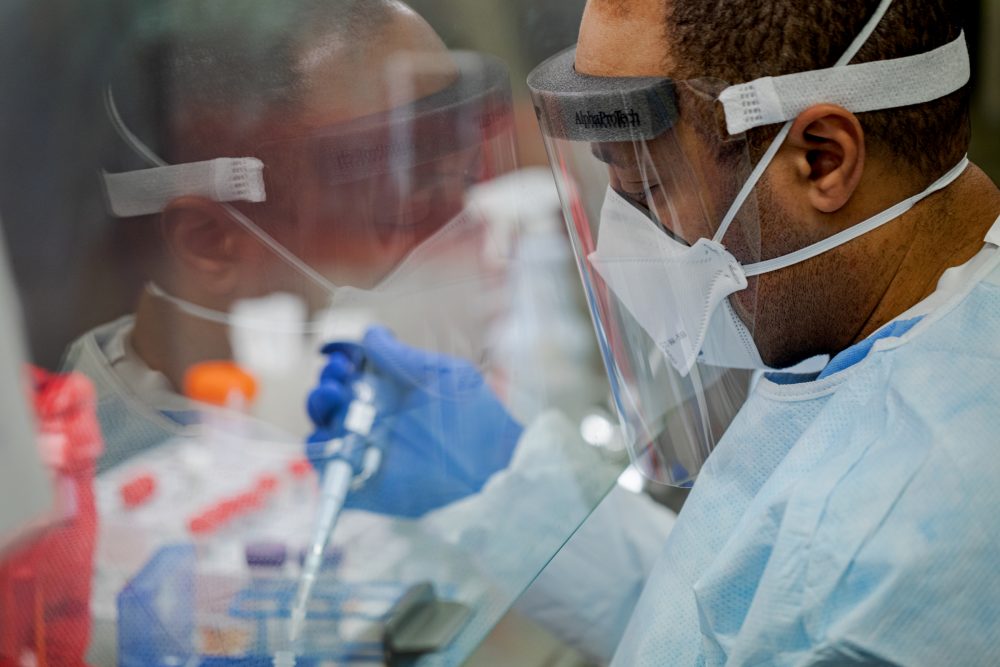 COVID-19: Approaches for Funders