Are We Experiencing Donor or Disaster Fatigue?
Are we experiencing donor fatigue with disaster giving? Are people giving less money to disasters because they've given all they can or want to give? When is too much too much?

Those are questions a number of reporters have posed to me this past week in the aftermath of Harvey and Irma, and possibly soon to be followed by Jose and Katia.
I can't really answer these questions with any solid facts and figures. It's too early to know the results of Hurricane Harvey or Hurricane Irma fundraising. It would appear from the usual signs that fundraising by nonprofit disaster responders has been robust and on par with similar previous disasters. We also know from previous experience that around-the-clock media coverage for multiple days—like we have had for Hurricanes Harvey and Irma—is usually one of the most effective stimulants for successful disaster fundraising.
However, I wonder if there's another aspect to the donor fatigue issue and that is a sense of weariness or mental fatigue with disasters. It has been a traumatic week: four hurricanes, two at near maximum strength, out of control wildfires, and a powerful earthquake. Catastrophic weather—especially hurricanes which take days and days before they strike land—have become America's reality television obsession. Adding to the drama, it was a little more than a week ago that we all watched while daylight turned to darkness.
In the case of Irma, government officials used fear and threats to prompt action. The mayor of Miami called Irma a "nuclear disaster." After repeated warnings by the governor exhorting Floridians to show love for their family and not die in the storm, nearly six million people were evacuated from their homes, the most ever in an American disaster. For those of us not living in Florida, the tension was palpable and exhausting. Our nation's approach to disasters is to engage in a media frenzy for several days, prompting a outpouring of donations of dollars, products, and volunteers—followed by an abrupt turn to another subject.
In an effort to better understand the meaning of fatigue, I considered a range of definitions. One definition described fatigue as "the temporary inability to respond to a situation or perform a function, because of overexposure or overactivity." If ever there was a week for "overexposure" this would be the week.
There was another definition that caught my attention, "a reduced efficiency of accomplishment." I think there's something there too. We may not be at donor fatigue yet. But I think we're quickly reaching the point of disaster fatigue and a sense that some things need to change.
Harvey was the tenth disaster this year to cause more than $1 billion in damages. Irma will make eleven. As storms become more frequent and intense, people who've donated to relief efforts may start to feel frustrated. They might think that if they make a contribution, then things will go back to normal.
Our current approach to responding to disasters and contributing to disaster-related activities are inadequate and unsustainable. Though disasters are unplanned and generally unpredictable, our disaster giving should be anything but haphazard.
We need to become more intentional and collaborative disaster philanthropists in order to mitigate the impact of disasters and to ultimately build stronger, more resilient communities.
More like this
Four Funds Support Recovery from Tragic Disaster Season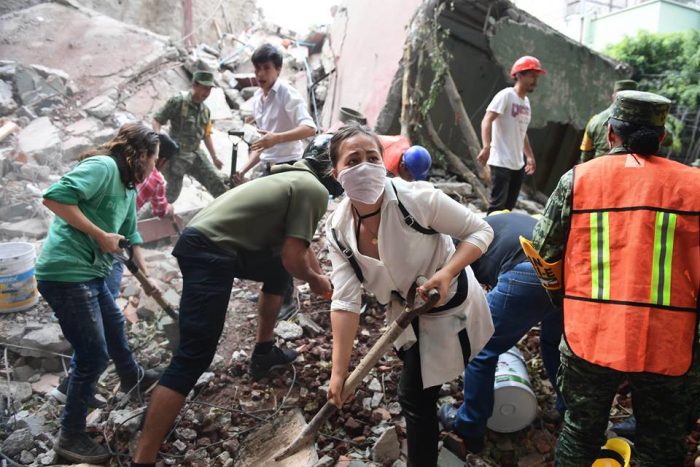 Four Funds Support Recovery from Tragic Disaster Season
How Funders Can Support Older Adults in Disasters
How Funders Can Support Older Adults in Disasters