Foundations and Donors Need to Look at Education Beyond Schools
August in the United States usually brings a steady stream of pictures of friends' children across my social media feeds: children in first-day best preparing to launch into another year of school. Instead, this August has arrived with anxiety and uncertainty for parents and teachers alike over fears that crowded schools may result in ill children and doubt about the plethora of options.
In my school district alone, there have been talks of in-person but distant learning, defined days for cohorts of students, hybrid approaches, full virtual learning, extra tutoring and self-selected learning pods. How are teachers, with personal worries about health and family, to manage? How are parents, some of whom work full time and rely on the child care that school hours bring alongside learning, to plan within the shifting sands? And what of the children themselves, already separated for months from friends and the social connectivity that school brings? Beyond all this, what of the lost learning that will accompany any scenario chosen? And what are grantmakers and donors supposed to do?
Band-Aids instead of root causes
The achievement gap in education is well-documented. Lofty goals to leave no one behind have attempted to remedy the disparities, yet a proposed solution focused on school testing left out the real socio-economic factors impacting student learning.
The approaches to managing educational needs during the pandemic follow a similar pattern of misdiagnosis. There has been a heavy focus on returning to school, and not enough on the community needs of the most vulnerable children. Last year, there were more than 20 million students eligible for free or reduced-price meals at school. There are sure to be more now, with the severe economic crisis hitting more families and pushing them into financial and food insecurities. Research shows that missed meals and hunger impair a child's ability to learn.
The digital divide is another aspect that is getting short shrift in discussions on how to ensure the children of America do not lose a year (or more) of schooling. The option to go virtual, or even hybrid, requires children to have a device that itself has access to high-speed internet and a safe, quiet space in which to use it. It requires their teachers to understand how to teach virtually, not a simple transition and one that requires school district support.
So what can philanthropy do to help?
Here are three opportunities for grantmakers and donors:
1. Find and support creative programs that strive to ensure that learning is accessible to all. Public Broadcasting Atlanta is offering high-quality free online tutoring on-demand to students. Rainbow Days in Texas is supporting children's social-emotional development by delivering services that meet student's multitude of needs, including educational supplies. George's Scholar Institute in Kentucky is providing programming to students of color, an at-risk demographic pre-COVID 19.
2. Fund the whole child. Appreciate that the overall needs of the family affect the ability of the student to learn. Along with devices and access to the internet, vulnerable students also need programming that helps feed families and allows them to stay housed. The Foodbank in Ohio is doing just that, as is Culture Aid NOLA in Louisiana. Solita's House of Florida and The Equity Alliance of Tennessee are working to prevent homelessness.
3. Remember that teachers and schools need resources too. We're not just talking about infrastructure that will allow them to teach remotely. Teachers need to be recognized as essential workers and given the same care and attentiveness in helping them adapt to their changing environment as we gave to medical professionals.
School districts need to adjust curricula, train teachers in distance learning tactics, and secure enough funding to ensure remedial learning opportunities are available for at-risk students.
If we fail to create equitable and accessible education during the pandemic, the ramifications of the lost months of learning will haunt the nation for years to come.
A widened achievement gap has severe repercussions on the individual student and the country. Decreased GDP growth and diminished social cohesion are proven consequences of existing educational gaps. To work on education is to also work on economics and social integration – a win-win for philanthropy.
More like this
For equitable recovery from COVID-19, we can't leave LGBTQ+ people behind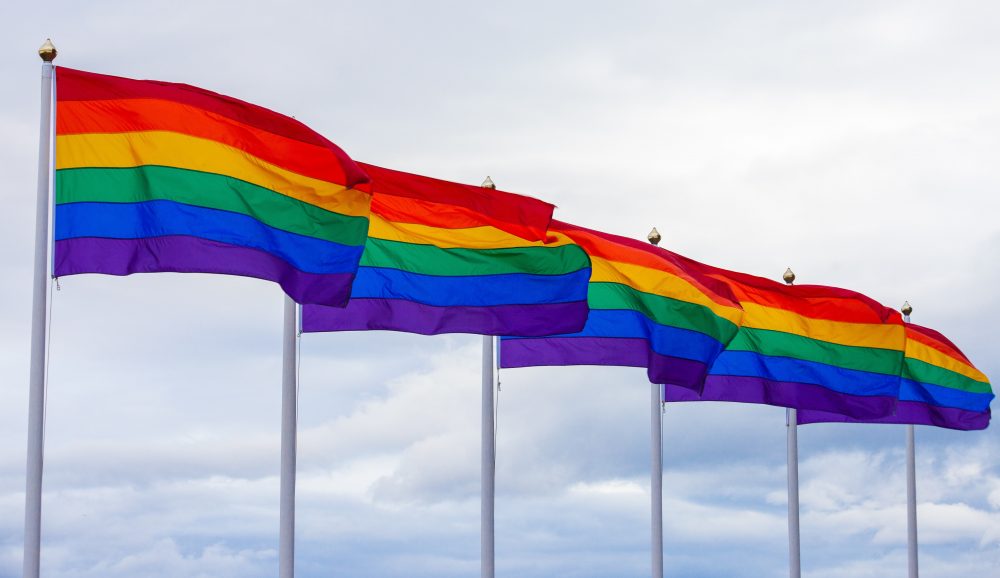 For equitable recovery from COVID-19, we can't leave LGBTQ+ people behind
NYC Trips Reveals Pressing Needs More than Four Months After Hurricane Sandy
NYC Trips Reveals Pressing Needs More than Four Months After Hurricane Sandy