Giving Thanks in the Face of Disasters

In a year full of an unprecedented number of disasters—hurricanes, wildfires, droughts, earthquakes—as well as way too many heart-rending human-made catastrophes, many would call this the worst year ever. Loved ones have been lost, homes full of priceless memories have been destroyed, and businesses washed away. There have been countless human tragedies this year, and our hearts ache for those who have been hurt.
Still, there is much to be thankful for.
We are thankful more lives weren't lost to these massive disasters. Every human life lost is one too many, but it could have been much worse. Perhaps it was just the vagaries of unpredictable nature that spared us, or maybe we are actually getting better at preparing for disasters.
We are thankful for the professionals and volunteers who took unimaginable risks to rescue those in harm's way.
We are thankful for the hundreds of professionals and volunteers who provided emergency food, water, clothing, and shelter to millions of disaster survivors, often under frightening conditions.
We are thankful for the generous volunteers who donated their precious time to help others in need. We hope their communal spirit will spread to periods when we are not fighting disasters.
We are thankful Congress established and funds FEMA, with its imperfections, to provide nationwide expertise and financial support to communities reeling from unprecedented disasters.
We are thankful for the millions of corporations, foundations, and individuals who contributed hundreds of millions of dollars to provide for the emergency response and long-term rebuilding of communities hit by disaster.
We are thankful for the scientists who are dedicated to improving weather forecasting technology so everyone can better prepare for oncoming winds and rain.
We are thankful for the journalists who continue to tell the difficult story of long-term recovery despite our waning attention spans.
We are thankful for the thousands of professionals and volunteers who remain working in disaster-ravaged areas helping survivors slowly rebuild their lives and their communities. We wish them strength and fortitude for the challenges ahead.
Finally, we are thankful that our nation is slowly realizing that in a world where the number of disasters is increasing in frequency and intensity, better planning and preparation can help reduce the number of deaths and the amount of destruction.
May all of you have a wonderful Thanksgiving, full of gratitude for the many reasons we have to be hopeful.
More like this
Four Funds Support Recovery from Tragic Disaster Season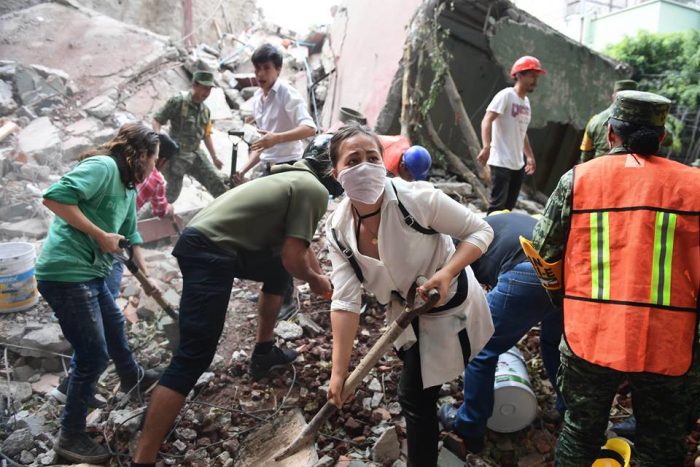 Four Funds Support Recovery from Tragic Disaster Season
Transforming Disaster Giving Together
Transforming Disaster Giving Together