Helping Native Communities Respond and Recover from COVID-19 and Beyond
In a March 31, 2020 blog post on Health Affairs GrantWatch, I alerted readers to the impact of COVID-19 on Native American communities. At that time, 165 Natives had tested positive for the coronavirus.
Now, 161,231 Natives have tested positive (as of Jan. 11, 2021) and Natives are nearly twice as likely to die from COVID-19. Many reservation borders are still closed, and some are under stay-at-home orders because of second and third waves of outbreaks.
Below is a closer look at the disproportionate impact of COVID-19 on Native communities, evolving needs and response efforts, and how you can help.
COVID-19's Disparate Impact on Native Americans
Early in the pandemic, researchers were already concerned that COVID-19 would have similar disproportionate mortality among specific communities as the 2009 H1N1 flu pandemic. The Centers for Disease Control (CDC) formed a working group to study the deaths of Natives due to COVID-19. The working group examined data from 14 states representing 46.5% of the U.S. Native population from January 1 to June 30, 2020, and found that Native COVID-19 mortality rates were 1.8 times that of White persons (55.8 Native deaths per 100,000 as compared to 30.3 white deaths per 100,000).
The Navajo Nation was hit hard early in the pandemic. To date, it has seen 26,380 positive cases of COVID-19 and 838 deaths, a 16.4% cumulative percent positive and 21.8% seven-day rolling average positivity.
In New Mexico, Natives make up 11% of New Mexico's population, but 30.5% of people in the state who died from COVID-19 were Native.
The Great Plains Area, which includes tribes in Iowa, Nebraska, North Dakota and South Dakota, of the Indian Health Service (IHS) has had 12,883 positive cases, 10.7% cumulative percent positive and a 17% seven-day rolling average positivity.
Native Americans comprise 9% of South Dakota's population and have seen 12% of COVID-19 cases and 13% of deaths. Not all state departments of health are reporting on race, which means race/ethnicity data is available for only 51% of cases nationwide.
Moving Towards Recovery During Response
Some of the initial urgent needs have shifted from PPE, handwashing and disinfecting supplies to continuing needs for food and water, especially for individuals and families in isolation or quarantine.
The pandemic and resulting economic recession have caused ongoing hardships to families, and food insecurity continues to be prevalent in the U.S. However, in Native communities, many in rural, isolated areas far from grocery stores, food insecurity plagues 1 in 4 Indigenous people (compared to 1 in 9 Americans overall).
Vaccinations Offer Hope
Vaccinations are underway in Native communities through the IHS. Although IHS is encouraged to follow CDC guidelines for vaccine distribution, tribes can determine how to meet their respective populations' needs best. For example, some tribes are considering the age of 55 versus 65 as elders. To protect their language and knowledge keepers, elders and fluent language speakers are being vaccinated in the first or second round of available vaccinations.
Although somewhat wary of the vaccine, some elders are willing to get vaccinated, realizing the importance of preserving their language, culture, beliefs and practices. However, vaccinating elders and fluent Indigenous language speakers is not simple. Transportation is a challenge for many who live in remote areas and need to get to the vaccine administration sites at hospitals and clinics. Additionally, Native people's wariness of the vaccine comes from hundreds of years of government mistrust, affecting Native representation in vaccine clinical trials and overall vaccination rates.
Learnings and resources for funders
Native Americans in Philanthropy authored a report, Indigenous Community Leadership in Response to COVID-19: A Call to Action for the Philanthropic Sector, that analyzed philanthropy's response to Indigenous-led response efforts. The report shares community leaders' viewpoints and provides recommendations on how philanthropy can invest in Indigenous-led organizations and initiatives. It also offers a list of organizations with response efforts and a list of grassroots GoFundMe campaigns.
The National Urban Indian Family Coalition released a report, Resiliency in Crisis: The impact of the COVID-19 Pandemic on the Urban American Indian Nonprofit Sector, including data from a national survey and actionable recommendations. The survey results from more than 40 organizations serving urban Indians identified employment placement, housing stability, food security, and mental health services as priority issues.
Feeding America consultant Eric Meredith authored a comprehensive look at Native American food insecurity and gaps in feeding systems exacerbated by COVID-19. To move towards Native food sovereignty, which is the ultimate long-term solution to eliminate food insecurity, Meredith recommends supporting increased access to Native foods, removal of barriers to food sovereignty, and support for Native American's hunting, fishing and gathering rights.
How can funders respond?
How do we, as funders, continue meeting the ongoing immediate needs of those we serve while supporting community recovery? It is challenging to be flexible as some needs continue and others develop during this pandemic, and as we plan for recovery.
Many organizations that mobilized in the early months of the pandemic have moved on from response to recovery or reverted to pre-pandemic programming. For example, NDN Collective created a COVID-19 rapid response fund that ended in June. Now, it is focusing on transition and resilience toward a new and better normal through recently made grants in five priority areas: food security and clean water; education, technology and broadband; shelter and basic needs; Indigenous health and safety and sustainable, regenerative community resilience planning.
I urge funders to continue meeting immediate needs in Native communities such as food, housing, medical care and education while learning about the systemic issues exacerbated by COVID-19 and investing in longer-term solutions. Focusing exclusively on response or recovery is ineffective for making long-lasting change.
Tips for Supporting Relief and Recovery in Tribal Communities
The Center for Disaster Philanthropy supports immediate relief and recovery from COVID-19 in the U.S. and worldwide through its CDP COVID-19 Response Fund and a Native American and Tribal Communities Recovery Program program in Minnesota, North Dakota and South Dakota. To date, the CDP COVID-19 Response Fund has awarded a total of $19.4 million to 133 grantees. The Tribal Disaster Recovery program is weaving COVID-19 response needs into disaster recovery grants such as helping communities address food shortages while helping repair homes damaged by flooding.
If you would like to help tribal communities with response and recovery:
Listen to residents and leaders in the area. Build a relationship and work toward a partnership, not a transaction. What are their priorities? Who else should be involved? What would success look like for them?
Partner with Indigenous-led organizations. Local people and organizations should be leading relief and recovery efforts. Provide technical assistance as needed, and be patient while local capacity grows and expands.
Understand the pre-existing conditions and the systemic challenges of tribal communities. How will your grant-funded project work with or supplement other tribal and non-tribal programs? How will your assistance lead toward systemic change?
If you would like to talk through how you can help meet needs in tribal communities, or are interested in a specific tribe, region or organization, please call (605) 553-1311 or email. We welcome additional partners in this critical work.
More like this
For equitable recovery from COVID-19, we can't leave LGBTQ+ people behind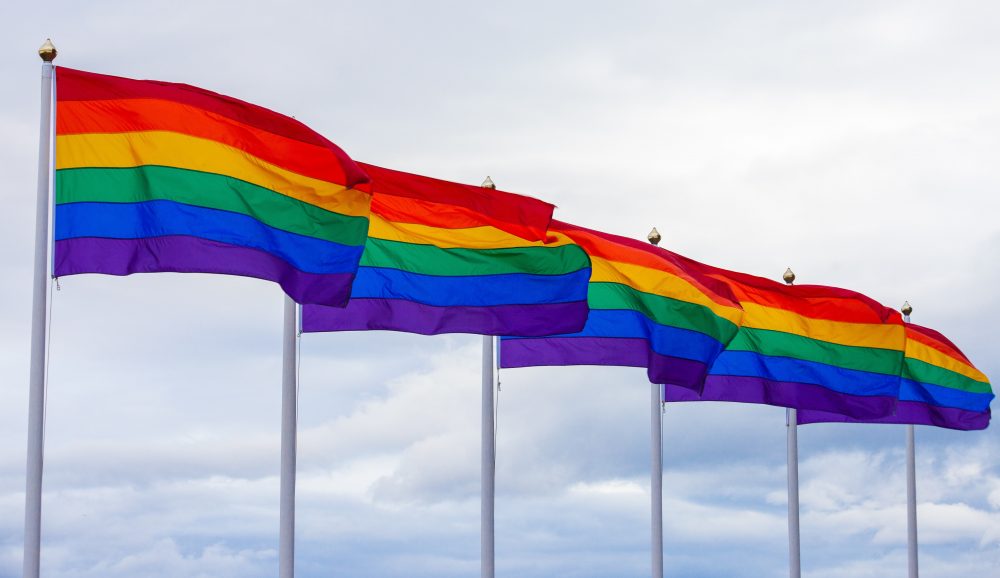 For equitable recovery from COVID-19, we can't leave LGBTQ+ people behind
COVID-19: Approaches for Funders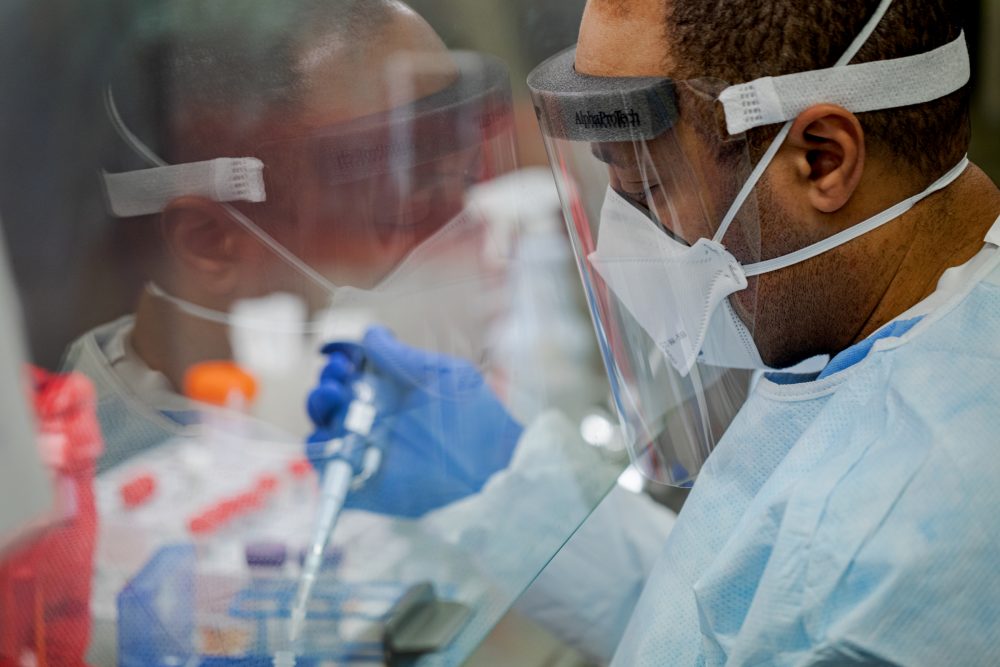 COVID-19: Approaches for Funders