Hurricane Dorian: A Quick Guide for Funders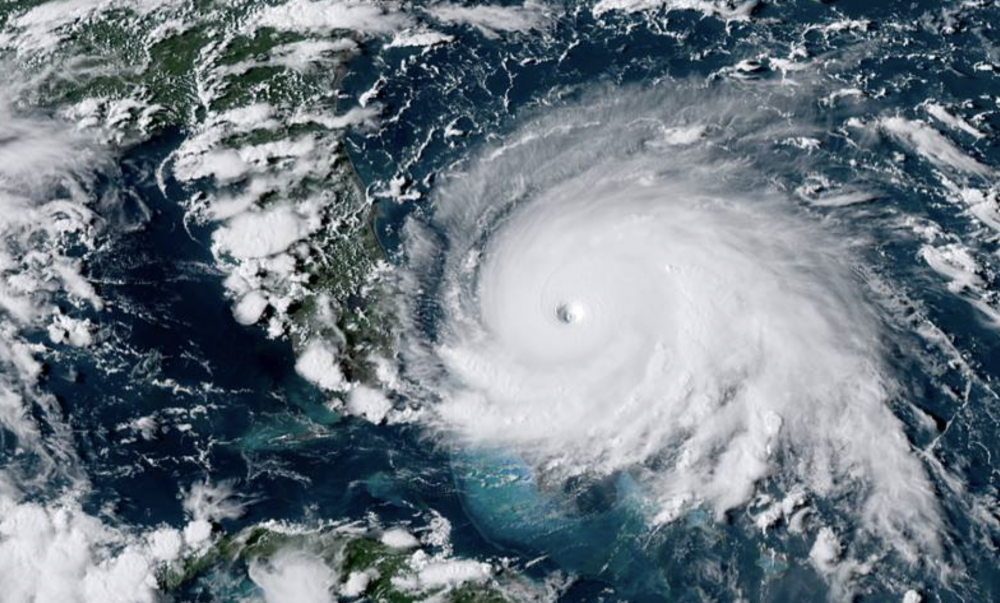 Residents of Florida, Puerto Rico, the Bahamas and the Caribbean have known the name "Dorian" for the past week. They have watched the storm pick up speed and water, morphing from a tropical storm to what is now an incredibly strong and incredibly dangerous Category 5 hurricane. As I am writing this blog, the deadly storm is heading toward Grand Bahamas, causing what I can only imagine will be unprecedented damage. According to the latest situation report from the National Hurricane Center, the hurricane should move closer to the Florida east coast late Monday through Tuesday night.
Suffice it to say, this is the time of the year that the CDP team starts anxiously biting our nails. We recognize that nail biting has minimal utility and so we also take a more thoughtful and practical approach by sharing information.
So, where should you turn if you are a funder NOT in the storm's path, but want to stay in the know?
FEMA – puts out regular daily briefings that aggregate from several news sources. This FEMA blog has some particularly helpful information on storm preparation.
Major media outlets – CNN/NBC/CBS and the like all offer up-to-the-minute information on where the storm is and what is happening.
And what can you do right now?
Connect with your existing grantees that may have a presence in Dorian's path. We recommend you reach out with offers of support – human, financial or technical.
Review your disaster grantmaking plan. And, if you do not have one, now is certainly the time to craft one. If you need help, by all means, call me!
Consider supporting recovery efforts as this can take years (sometimes even decades). There are several ways to approach it. First, you can allocate dollars to a pooled fund such as the CDP 2019 Atlantic Hurricane Season Recovery Fund that is dedicated to supporting medium- and long-term recovery efforts. Second, you can make an award to a responding organization and designate your gift for recovery.
What should you do if you are a funder in the storm's path?
Above all, stay safe! Recent warnings from the National Hurricane Center state "This is a life-threatening situation. Residents there should take immediate shelter. Do not venture into the eye if it passes over your location."
Work your plan. And, if you don't have a plan, American Red Cross and Ready.gov have plans for you to follow. Ready.gov also has a Spanish version, Listo.gov. Today would be an excellent time to tidy up your plan!
Connect with your local community foundation or regional association. The Southeastern Council on Foundations, Florida Philanthropic Network, the Miami Community Foundation and others are excellent resources for community information, as well as where and how to support affected communities.
Those of us here at the Center for Disaster Philanthropy are only an email or a phone call away. Please do not hesitate to reach out if we can be of assistance – either to those funders that are on the ground experiencing first-hand Hurricane Dorian or those funders that may be far away but want to help.
More like this
Hurricane Michael: How Should We Respond?
Hurricane Michael: How Should We Respond?
Florida Dodged a Close One, but The Bahamas Paid the Price. What They Need Now
Florida Dodged a Close One, but The Bahamas Paid the Price. What They Need Now