Living in the heart of the virus
We're number one! It's always great when your state or city gets to claim that they're at the top of a list of achievements. But I live in New Orleans, and we usually only get to make that claim when the list is of a negative ilk. For several weeks, this was the case regarding the rate of COVID-19. As of Friday, Aug. 20, Louisiana had dropped to second behind Mississippi, but it will be a back and forth "battle" depending upon when cases are reported.
For much of spring 2020, Louisiana led the U.S. in cases per capita. And we're doing it again now. We're a small state, so we'll never beat Texas or Florida for number of cases, but the per capita ranking is bad enough. I tell you: It makes it hard to live here sometimes. You're constantly hearing about another friend or family of a friend who has become ill, tested positive or even died. Every day there's another case in my circle; there have been about 50 or so in the past few weeks.
And y'all, I have to say: I'm completely exhausted by it. I started writing this blog post, and then a friend sent me an article that said this, "Every state has increasing trends, but the South continues to differentiate itself from the rest of the country. Louisiana has the highest case per capita in the world [emphasis added] (99 cases per 100,000)."
The world.
The freaking world. And that's not the F-word I want to use, but this is published on the blog at work.
At the Center for Disaster Philanthropy (CDP), we follow all catastrophic disasters. In addition to COVID-19, I've covered six complex humanitarian emergencies and 13 other disasters (some of them lumped together, i.e., North American wildfires, Western European floods) already in 2021.
I don't live through most disasters that I cover for CDP. But that certainly hasn't been true with COVID-19. And last year's Atlantic hurricane season made life even more challenging given we were in the cone of uncertainty seven times, with five landfalls. Repetitive disasters are a specific kind of trauma, and I'm just so dang tired of going through this.
What the numbers don't show
When you look at the total numbers, Louisiana doesn't seem so bad. We're 21st overall among U.S. states and territories for overall cases, with a total of 649,915 as of Aug. 20. We are 17th in deaths at 11,918. When we look at the data per million people, we jump up to eighth for cases and sixth for deaths.
But it's when we look at the here and now, what's happening today, that we jump to the top. Cases have been increasing for a few weeks and, as of Aug. 14, the rolling average for the last seven days is 108 cases per 100,000 people. And new cases have increased to a seven-day average of nearly 5,020 cases a day.
One in seven people in the state have tested positive since March 2020, and one in 390 have died. In New Orleans it's one in nine and one in 451. Both New Orleans and Louisiana are like small towns despite their populations. These are not numbers to us. They're our friends, families and colleagues – either directly or removed one degree. We know these folks.
The graphs make it even more frightening. Here in Louisiana – and in much of the U.S. – we're in our fourth and worst surge (note for our international readers – the U.S. never made it out of the first wave so we only have peaks and surges, not waves like all y'all have). It makes all the other surges, even ones where Louisiana also led the country, look minor in comparison. In terms of active cases, we've almost doubled our previous highest point.
I'm grateful that we're nowhere near our highest death rate, but there is always a delay in deaths, and our rate is increasing. I'm watching, waiting and hoping our COVID-19 death rate doesn't reach a new peak. Our hospitalizations are increasing so rapidly that no system could keep up, let alone a poor and underfunded one like we have here.
As of Aug. 20, there were 2,999 patients in hospitals, 470 of whom are on ventilators. Our doctors are training to be nurses. Let me repeat that: Our doctors at Ochsner Health – "Louisiana's largest non-profit, academic, healthcare system" are pulling on scrubs and shadowing nurses so that they can fill in when nurses get called to COVID-19 wards.
All the other places with high ratios are in the South too – Mississippi (118/100,000), Alabama (82/100,000). Florida (80/100,000), Tennessee (75/100,000) and Georgia, Arkansas, Kentucky and South Carolina, round out the top 10. If you look at a map you can draw a line across the south to see who is most at-risk. Texas has the second-highest case count in the U.S. at 3,463,205 and Florida is third at 3,086,559; they're sandwiched between California and New York.
COVID is exacerbated by equity issues
From the beginning, CDP has emphasized the equity issues related to COVID-19 in terms of cases, deaths and access to vaccines. It should not be surprising that the places with the lowest vaccination rates, the highest number of people living in poverty, the lowest educational achievements and the highest numbers of individuals from Black, Indigenous and People of Color (BIPOC) communities are among those 11 states with the highest growth in COVID-19.
It's a systemic issue, not an individual one. Absolutely, there are individual people in the South who are choosing not to get vaccines or who don't maintain their personal health. But, systematically, people do not have access to high-quality and affordable health care. Even before the pandemic, a report by the New Orleans Health Department found that two New Orleans neighborhoods, separated by just a handful of miles, had a 25.5-year difference in life expectancy.
Additionally, BIPOC communities are on the frontlines. In New Orleans, they staff our tourism industry – restaurant and bar staff, guides – are musicians and artists, work in our grocery stores, drive our buses and serve on the frontline of emergency services and health care. They're essential workers and they haven't been able to isolate. They don't have time to get a vaccine because they're trying to make ends meet to support their families.
Despite being about one-third of the population in Louisiana, less than 30% of the Black population is vaccinated, compared to nearly 60% of white people. In New Orleans, the data has recently improved. Blacks make up 60% of the population and 43.9% of vaccinations, a fraction higher than whites at 43%.
What can philanthropy do?
Prioritizing BIPOC communities has become even more important than usual. But also look at other populations in your community: What are the main languages spoken? Is there a big LGBTQ+ population? How many people are undocumented? What is the rate of homelessness and under-housing? Addressing the pending housing crisis when eviction protection ends is essential. Supporting basic food and nutrition, virtual schooling and mental health services continue to be key for CDP, and we encourage them to also be so for you.
I get that we're all tired of COVID-19, but we need to continue to step up and focus our grantmaking to help get out of the pandemic and reach some semblance of normalcy. We need to improve our pro-vaccine, pro-mask, pro-social distancing messaging to reach the resistant. Did you know that 12 people are responsible for 65% of vaccine misinformation? As funders, we can use our voices and our money to be louder than those 12 individuals.
More like this
For equitable recovery from COVID-19, we can't leave LGBTQ+ people behind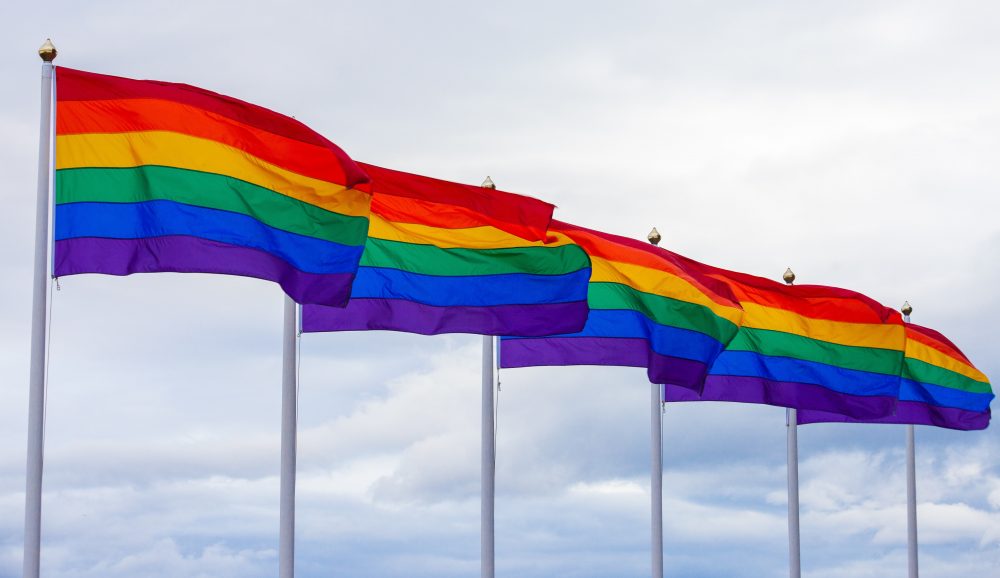 For equitable recovery from COVID-19, we can't leave LGBTQ+ people behind
No-Name Storms Prompt Powerful Louisiana Alliance
No-Name Storms Prompt Powerful Louisiana Alliance