Standing Up for Vulnerable Populations
There's long been an axiom that a significant number of Americans – and this is true for many other countries as well – are just one paycheck away from poverty. The COVID-19 pandemic has proven that axiom to be true. Food banks and pantries are seeing a tremendous demand for services with a significant percentage being people who have needed a food bank before. Feeding America reports that, "From the beginning of March through early May, food banks nationwide distributed more than 947 million meals to people facing hunger in the United States." If this trend continued, they would end up giving out five billion meals this year. And that's just Feeding America food distribution sites. It doesn't include the numerous other food programs – like CDP grantee World Central Kitchen's restaurant support program.
The new users to food banks probably never thought of themselves as vulnerable before because they had housing, income and a support system. But their lack of ability to save enough to prepare themselves for a crisis isn't a personal fault, it's a systemic one. And part of that systems failure is that we so often ignore the skills, assets and knowledge that impacted communities can bring to the table. This is where philanthropy has a role to play; this was explored by the speakers on our most recent webinar in the COVID-19 series, "How Philanthropy Can Stand Up for Vulnerable Populations." Aaron Dorfman from the National Committee for Responsive Philanthropy stated that funders need to prioritize equity in their work and suggested that philanthropy look to move power from funders to communities. We were also encouraged to do our grantmaking differently. This includes spending more, reducing restrictions, moving quicker and thinking about unique opportunities. For example, Ruth Madrigal from KPMG suggested looking at loans instead of grants or supporting loan loss reserve funds at banks/credit unions, community development financial institutions (CDFIs) to support nongovernmental organizations (NGOs) seeking financial support.
Advocacy is another important aspect. It was suggested that we stand up and ask for more stimulus funding, and that we encourage our board members to do the same. The speakers highlighted that more stimulus funding is required to protect the most vulnerable. This needs to include those that were left out of the first three stimulus packages such as those immigrants and migrant workers who do not hold Green Cards.
An attendee asked "How can we place vulnerable populations in the driver's seat of their own development, especially related to the COVID-19 crisis? In the midst of so many philanthropic efforts to address the immediate needs, what can we do as funders to see local communities as agents and our organizations as co-investors?" Referring to discussions of what gets cut or funded, Ruth Madrigal said, "If you're not on the table, you're on the menu." It is important that philanthropy ensures their board, staff and volunteers are representative of the population they serve. By actively including the voices of the most vulnerable in discussions at all levels it is easier to learn and value their viewpoints, needs, capacities and issues.
As funders, we are being asked to target resources to benefit the communities hardest hit by COVID-19. They are most likely communities that had the least prior to the outbreak. We are also being encouraged to invest deeply in grassroots organizations and movement building. Using intermediary funds is one way to address this very localized grantmaking. For example, the CDP COVID-19 Response Fund gave a grant to the Emergent Fund to support their grassroots organizing in movements led by people of color.
Another important question was raised. "How do we get systems to work together to address the needs of vulnerable populations (the intersection between health, justice, homelessness, etc.)?" Our speakers addressed the needs for funders to work in collaboratives and to support each other in their work. CDP often says that all "funders are disaster funders" and COVID-19 has certainly proven this to be true. Rather than operating in silos and pitting issue against issue, it is important that funders come together to address the needs of all individuals, families and communities impacted by COVID-19. #StrongerTogether is not just a slogan for impacted communities but for all of us.
More like this
For equitable recovery from COVID-19, we can't leave LGBTQ+ people behind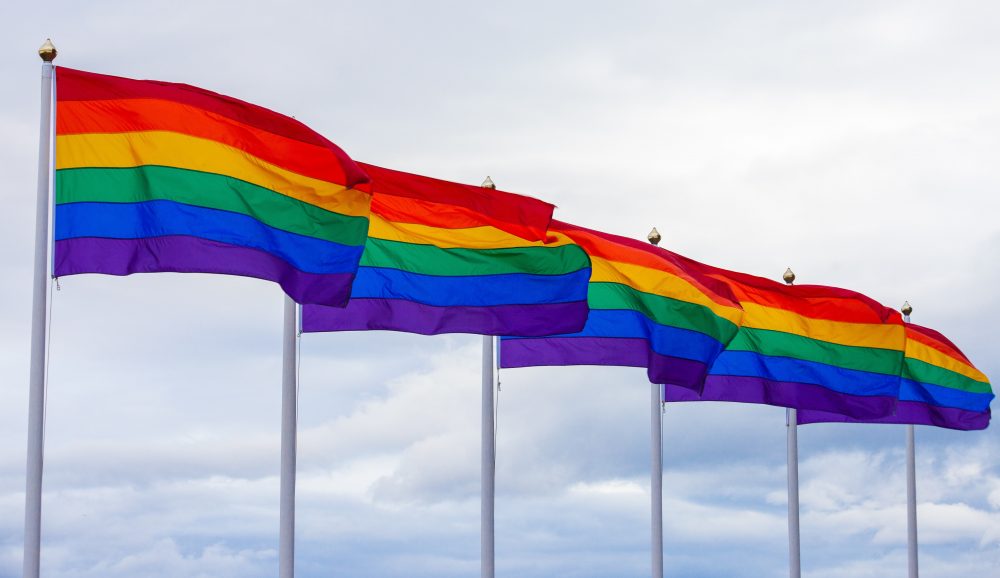 For equitable recovery from COVID-19, we can't leave LGBTQ+ people behind
Actions Have Consequences
Actions Have Consequences