Transitions: CDP's advisory council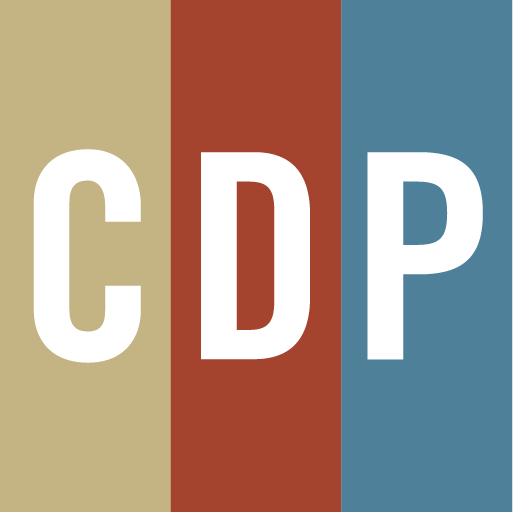 The June advisory council meeting is always a sad one for me, as it marks a moment of saying goodbye to friends and colleagues whose term has ended. At the same time, it's also exciting as we welcome incoming members. As Alan Kwok, one of our outgoing council members, says: "There's no happiness without sadness, right?"
Although we have a board of directors holding fiduciary responsibility and setting policy and strategic directions, CDP's advisory council serves as a disaster philanthropy "think tank" for the organization. It brings together bright minds from philanthropy, philanthropy-serving organizations, academia, CDP partners, clients and domestic and international humanitarian organizations. Members serve two-year terms, which can be renewed for a second term.
The advisory council provides expert guidance and advice to CDP staff and board members in disaster management and philanthropic engagement so that CDP can ensure it best represents the needs of disaster-affected populations and the donor community. We think of it as our "brain trust," allowing us to think differently about our work and to share new ideas. Council members also serve as ambassadors of CDP to increase our visibility and reach.
Outgoing members
Alan Kwok, who is now off globe-trotting, said, "I truly enjoyed my time serving on the Advisory Council. It helped me not feel lonely in my position as I got to connect with colleagues who are doing similar work, and so we can offer support, encouragement, and pairs of sympathetic ears to each other, especially when disasters strike. Also, it was so helpful for me to learn more about the field, including philanthropy, academic, [and] community trends, and opportunities for philanthropic engagement."
We thank them for their contributions to CDP. They have shared many gifts with us during their tenure with CDP, which extend well beyond their years on the Council. And we know they are just a phone call or email away.
Incoming members
Dr. Supriya Akerkar, Director, Centre for Development and Emergency Practice (CENDEP).
Supriya has been working in development and emergencies for the last 25 years. Her research is applied and aims to further the rights of women, gender and sexual minorities, older people and people with disabilities, refugees, displaced groups affected by disasters and emergencies, and indigenous people.
She said, "CDP's work of community-driven grantmaking and influencing philanthropy in this way is important, and I hope to contribute my expertise to support CDP deliver its mandate, particularly to further the rights of the marginalized groups affected by disasters."
Erin Borla, Executive Director/Trustee, Roundhouse Foundation
For the last 20 years, Erin Borla (she/her) has worked with and for nonprofit organizations that support rural communities with innovative economic strategies. Her dedication to supporting rural spaces through listening, collaborating and open and honest sharing of ideas helps her elevate community partners throughout her work.
Erin said, "Rural, frontier and reservation communities are impacted by disasters, but the response and recovery are often overlooked by national news and philanthropic dollars.  The current disaster response model is not designed for the unique challenges rural spaces face – I look forward to elevating the rural voice and showcasing community-driven response and resilience models that so many rural/frontier communities have developed through work on the CDP advisory council."
Tere Figueras Negrete, Senior Director of Communications, The Funders Network
Tere is responsible for developing and implementing strategic communications for The Funders Network, a membership organization comprised of more than 130 place-based, regional and national philanthropic foundations committed to creating communities that are sustainable, prosperous, healthy and just for all people. A native of Miami, she spent 15 years as an award-winning journalist covering politics, breaking news and disasters before serving as head of community outreach for Jackson Health System, the largest publicly funded health system in South Florida.
She said, "Philanthropic organizations are uniquely positioned to build trust and move resources in times of crisis, whether they are helping their communities recover from natural or man-made disaster, confront the realities of a worsening climate crisis or grapple with the impacts of an ongoing pandemic. But no one organization can go it alone. CDP provides such valuable learning resources and opportunities for action that we can, in turn, share with our network of funders across the U.S. I'm grateful for the opportunity to join the CDP advisory council and support their important work."
Nasra Ismail, Global Development Expert and Advisor (Aspen ICAP Fellow)
Nasra A. Ismail brings more than 15 years of international development experience with specialized support to grassroots movements, proximate leaders and equitable partnerships. Nasra is the recipient of the 2022 Global Leadership ICAP Aspen Fellowship and advises global organizations to create transformational and systems-level impact through shifting power and practices.
Nasra said, "I am joining because of the respect I have for CDP and to learn more about the domestic and global aspects of the organization's work. I hope to be an advocate and a critical friend too!"
Brian Kastner, Director, Engagement, Council on Foundations**
As Director of Engagement, Brian works across the Council's membership to facilitate member interactions, deepen relationships, and promote peer learning among Council members. He previously served as Lead Strategist, Global Philanthropy at the Council on Foundations and continues to support Council members in their global grantmaking.
Brian said, "CDP has been a long-term and powerful partner for the Council and our members, and given the increase in disasters across the US and the world, philanthropy will have an increasingly important role to play in providing urgent relief and facilitating long-term resiliency of communities."
We welcome everyone to CDP and are so excited to have them join our advisory council. Thank you for taking on the role and we look forward to our shared learning in the years to come.
They are joining the following incumbent members:
We thank them all for their continued service to CDP. And we are also pleased to welcome Biz Ghormley as our incoming chair. They will replace Dr. John Cooper.
* Left in 2022-2023
** Joined in 2022-2023