Last updated:
2020 Atlantic Hurricane Season
The 2020 Atlantic hurricane season was one for the record books before it even officially started.
Researchers and meteorologists began calling for an above-average season in a prediction from University College London on December 19, 2019 – shortly after the end of the 2019 season. As forecasts continued through the winter and spring 2020, they all coalesced around predictions of 15-20 named storms and four major hurricanes. Two months into the season, National Oceanic and Atmospheric Administration (NOAA) released an updated 2020 Atlantic hurricane season outlook on Aug. 6. This updated outlook called for as many as 25 named storms and six major hurricanes, more than double the 1981-2010 historical averages.
At the conclusion of the 2020 Atlantic Hurricane Season there had been 31 tropical depressions, 30 of which became tropical storms or hurricanes. Six of the storms became major (Category 3+) hurricanes, making 2020 the most active Atlantic hurricane season on record.
(Photo source: Bob Behnken/NASA)
Through the first part of 2020, the financial impact was minor, with less than $1 billion in total reported damage through July 27. However, later storms, beginning with Hurricane Isaias, were more damaging, with damage assessments for many storms coming in at well over $1 billion. The total aggregate cost for the 2020 season was almost $47 billion, making 2020 the seventh costliest hurricane season in history. Of particular note, nine of the ten costliest Atlantic hurricane seasons have happened since 2004 – the exception being 1992 when Hurricane Andrew caused $27 billion in damages, accounting for all but $302 million of 1992's costs.
Sadly, more than 430 people lost their lives due to 2020 Atlantic hurricanes. FEMA issued several Emergency Declarations and Major Disaster Declarations. An emergency declaration allows a local or state government to use resources to respond but does not implicate any federal spending. A major disaster declaration provides for individual and/or public assistance spending from the federal government with a cost-share obligation from the states/territories.
United States and Canada
While the 2020 Atlantic hurricane season set several new records, it shattered the record for the number of storms to hit the U.S. coastline in one season. According to NOAA, 12 storms hit the continental U.S. in 2020, including five that came ashore in Louisiana. While Canada does not normally experience many impacts from hurricanes, in 2020 it did due to the remarkable storm path of Tropical Storm Cristobal. After crossing over from the Pacific (where it was known as Tropical Storm Amanda), Cristobal made its way up through the Mississippi Basin and across the northern part of the province of Ontario before dissipating over James Bay, close to the Arctic Circle.
In the United States, 2020 was the fifth consecutive above-normal season. Ten storms caused deaths, injuries or significant damage across the country. According to NOAA's list of billion-dollar disasters, Hurricanes Hanna, Isaias, Laura, Sally, Delta, Zeta and Tropical Storm Eta each caused over a billion dollars in damage. All of these except Hurricane Isaias and Tropical Storm Eta struck along the Gulf Coast between Texas and the Florida Panhandle.
Hurricane Hanna was the season's first hurricane, forming early in the season on July 25. Hanna made two landfalls in Texas – Padre Island and Kenedy County – before moving to northeastern Mexico. It caused about $1.1 billion in damage in the U.S. and at least $100 million in Mexico.
Hurricane Isaias was the only storm to cause significant damage in the U.S. outside of the Gulf Coast, making landfall near Ocean Isle Beach, North Carolina. It is estimated to have caused more than $4 billion in damage in North and South Carolina, Virginia, Maryland, Delaware, Pennsylvania, New Jersey, New York, and throughout New England and the Canadian province of Quebec.
The U.S. Gulf Coast was struck by eight significant storms throughout the 2020 Atlantic hurricane season, beginning with Cristobal in June 2020. Cristobal made landfall near Grand Isle, Louisiana before moving along the Mississippi Valley and becoming an extratropical depression over Wisconsin – the furthest north a tropical storm has ever traveled in North America. Cristobal's remnants continued north and finally dissipated over Canada's James Bay, close to the Arctic Circle.
Hurricane Laura caused catastrophic damage when it came ashore near Lake Charles, Louisiana on Aug. 27, killing at least 77 people and causing at least $8-12 billion in total damages. Hurricane Sally made landfall near Gulf Shores, Alabama on Sept. 16 before moving at the extremely slow pace of 3 mph – approximately walking speed – along the Gulf Coast and then back through Alabama just north of Florida. This slow pace left rainfall totals that were measured in feet, not inches and caused significant damage between $1-3 billion. Five days later, Tropical Storm Beta came ashore along Matagorda Bay in Texas before meandering along the Gulf Coast, adding to the rainfall from Sally in Mississippi, Alabama and Tennessee.
Hurricane Delta made landfall near Creole, Louisiana on Oct. 9, only 12 miles away from where Laura made landfall in August. This complicated the recovery efforts from earlier storms, and brought renewed misery to people whose lives had already been upended by Laura.
The last major storm to make landfall along the Gulf Coast was Hurricane Zeta, which made landfall on Oct. 28 near Cocodrie, Louisiana. In a record-breaking year, Zeta made a significant mark as the fifth storm to make landfall in Louisiana and the latest landfall of a Category 2+ hurricane in more than 100 years.
Caribbean
While the Caribbean was struck by three major storms during the 2020 season, most countries were largely spared catastrophic damage. Hurricane Isaias struck the Dominican Republic and Puerto Rico on July 30 and the Bahamas on July 31. Two people died in the Dominican Republic and a third died in Puerto Rico. Isaias caused approximately $225 million in damages across the Caribbean, including $47 million in damages to agriculture in Puerto Rico alone. Before it struck Lake Charles, Louisiana as a catastrophic Category 4 hurricane, Hurricane Laura killed 35 people on the island of Hispaniola, home to Haiti and the Dominican Republic on Aug. 23. Four people died in the Dominican Republic and 31 in Haiti. Physical damages were relatively light, approximately $100 million across the Caribbean including the Dominican Republic, Haiti, Cuba, Jamaica and the Cayman Islands. Finally, Hurricane Paulette struck the island of Bermuda on Sept. 14, where it caused far less damage than had been expected. Bermuda did not record any deaths, however, two births were reported. Hurricane Paulette was particularly notable for its return as what the National Weather Service called a "Zombie Tropical Storm" after it reformed on Sept. 22 before dissipating for good the next day.
Central America
While the United States bore the brunt of the early part of the 2020 Atlantic hurricane season, the end of the season wreaked havoc on Central America. Tropical Storm Cristobal crossed over from the Eastern Pacific (where it was known as Amanda), dumping heavy rain on Guatemala before forming and striking the Yucatan Peninsula as a tropical storm on June 5. The remainder of the season was relatively quiet until Oct. 2 when Tropical Storm Gamma developed along the south of the Yucatan Peninsula. While Gamma was expected to move out into the Gulf of Mexico, Hurricane Delta's effects forced Gamma to remain over the Yucatan where it killed at least six people before dissipating. Hurricane Delta made landfall along the Yucatan on Oct. 7, killing two people and sending thousands of residents and tourists fleeing from resorts along the coast.
Hurricanes Eta and Iota were the two deadliest hurricanes of the 2020 Atlantic hurricane season, killing more than 270 people (211 during Eta and 61 during Iota), mostly in Colombia, Nicaragua, Honduras and Guatemala. According to a fact sheet from the United States Agency for International Development (USAID), approximately 10 million people across these four countries were affected by Hurricanes Eta and Iota. An appeal from the UN's Office for the Coordination of Humanitarian Affairs (UNOCHA) outlined $90 million in funding required for relief and support as of the end of December 2020. The Nicaraguan Institute of Territorial Studies (INETER) keeps weather-related records for the country, and they stated that Iota was the strongest hurricane to ever make landfall in Nicaragua. According to The Weather Channel: "This is the first time on record two major hurricanes – Category 3 or stronger – have made landfall in Nicaragua in the same hurricane season, much less only two weeks apart. NOAA's hurricane database only documented seven such Category 3-plus landfalls in Nicaragua prior from the mid-19th century through 2019."
Long-term recovery across the region is threatened because of the destruction of critical farmland. According to a report from CARE International, up to 70% of the crops in Honduras were affected by Hurricanes Eta and Iota. This new economic challenge predominantly affects small-scale farmers and families who rely on subsistence farming. The Honduran coffee industry has been particularly hard-hit, with the storms destroying a significant portion of this year's crop. The loss is expected to grow with every additional day it takes the government to repair or replace the damaged roads in the coffee-growing areas.
Housing
Many people who were affected by the 2020 Atlantic hurricane season continue to struggle with finding sustainable, safe and affordable housing – particularly those who live in poverty.
Economic/community development
The compounding effects of COVID-19 have delayed economic and community development and recovery from these storms. Support for local economies, especially in rural areas, will be important for the community to fully recover.
Health/behavioral health –
Children are showing signs of PTSD and additional domestic issues with their families. Additionally, many of those living at or below poverty levels have put off addressing chronic health issues because of financial constraints.
Legal assistance
Many people will require help navigating the complicated assistance process including people who are undocumented, migrant workers and in the U.S , those for whom English is not their first language. They will need significant legal resources to support their recovery.
Environmental impact
Many of the affected communities are hubs for the petrochemical industry. The impact of the storms on this industry and the environment surrounding them is just now surfacing. A "second-storm" of air pollution was reported by Texas after Hurricane Harvey, and the full effect of these storms on the petrochemical industry in the region is still to be seen.
Climate research
With the undeniable changes occurring in the global climate, more research is needed to better understand the causes and how best to predict, prevent and mitigate the effects of climate change.
Prevention and mitigation
Accurate planning requires accurate data and the challenges of keeping data up to date are immense – especially along ever-changing shorelines and rivers.
The Center for Disaster Philanthropy's (CDP) Atlantic Hurricane Season Recovery Fund has a focus on medium- and long-term recovery from these storms. This includes rebuilding homes and livelihoods, meeting the needs of more vulnerable populations, supporting mental health services and addressing other urgent challenges identified by the affected communities that arise as recovery efforts progress.
Contact CDP
Recovery updates
If you are a responding NGO or a donor, please send updates on how you are working on recovery from this disaster to Tanya Gulliver-Garcia.
Donor recommendations
If you are a donor looking for recommendations on how to help with disaster recovery, please email Regine A. Webster.
Philanthropic and government support
Grants from the CDP Atlantic Hurricane Season Recovery Fund were distributed throughout the summer of 2021. They include:
Acadiana Housing Alliance (through the Lafayette Habitat for Humanity) received a $150,000, six-month grant to complete outstanding repairs on the 12 remaining most urgent unmet needs cases from Hurricanes Laura and Delta in the Acadiana region.
Community Foundation of Southwest Louisiana (via the United Way of Southwest Louisiana) received a $150,000 grant over two years to fund an executive director to oversee the work of the Long-Term Recovery Committee. At least 12,000 homes for the uninsured or underinsured has been identified as needing repairs to improve the quality of life for these residents.
Eastwick Unmet Needs Roundtable of the Southeast Pennsylvania Voluntary Organizations Active in Disaster (SEPA VOAD) received $50,000 through its fiscal sponsor, the Pennsylvania Southeast Conference of the United Church of Christ. This grant will enable the Unmet Needs Roundtable to work with the community of Eastwick in the City of Philadelphia to rebuild homes that were damaged by Tropical Storm Isaias in August 2020 and help the community become more resilient. Eastwick is described in the application as "a predominantly African-American community located in the lower Southwest portion in the City of Philadelphia … [that] has also suffered environmental, economic and racial injustice for many years."
The Episcopal Diocese of Western Louisiana received $75,000 to support Central Louisiana Long-term Recovery from Hurricanes Laura and Delta.
Houston Responds received a grant of $160,000 ($100,000 from the Atlantic Hurricane Season Recovery Fund) in response to Hurricanes Laura and Delta and the Winter Storms. Houston Responds will support the development of Southwest Louisiana Responds and Acadiana Responds groups to support church congregations as they develop their understanding and skills regarding case management and home rebuilding. Acadiana Responds is already proving to be instrumental after Hurricane Ida.
GER3 (Global Emergency Relief, Recovery and Reconstruction) received a $50,000 grant in partnership with Google to provide critical recovery services to highly vulnerable and severely affected communities in the North Zone of Honduras following Hurricanes Eta and Iota, with potential transition into reconstruction efforts. With the aim of removing debris and cleaning 200+ structures across two communities, the community-led project approach will integrate local team members and cash-for-work opportunities while focusing on building back better, increasing sustainability and resiliency.
Information Technology and Disaster Resource Center (ITDRC) received a $350,000 grant ($150,000 from Atlantic Hurricane Season Recovery Fund) funded by five different CDP Funds, including those associated with wildfires and COVID-19. ITDRC will monitor and support approximately 1,100 community recovery sites established during the current and previous years' disaster responses, including 2020 hurricanes, wildfires and their nationwide COVID-19 response. It will provide technical assistance to the White Swan Community in South Dakota, which continues to struggle with recovery from repeated flooding exacerbated by the COVID-19 pandemic. ITDRC will also continue building capacity for future wildfire and hurricane relief efforts. ITDRC is onsite in New Orleans and South Louisiana after Hurricane Ida while simultaneously responding to numerous fires on the west coast.
Imagine Water Works received a $150,075 grant to expand its Mutual Aid Response Network as a physical and digital community hub for disaster preparedness and response during hurricane season and the ongoing COVID-19 pandemic. This funding provides for additional community and organizational capacity. It allows existing staff and volunteers to provide education, training and support to disaster-related mutual aid efforts in New Orleans and Southwest Louisiana. In addition to supporting evacuees who were housed in NOLA following hurricanes Laura and Delta, IWW also responded to Hurricane Zeta that strongly affected the eastern part of New Orleans and caused power outages throughout the city. IWW has already been active in 2021 in the aftermath of Hurricane Ida. It is providing emergency grants, running a distribution center, supporting mutual aid efforts and moving products to affected areas.
Orange County Disaster Rebuild – In partnership with funding designated for the Texas Winter Storms, CDP provided a grant of $162,768 ($100,000 from Atlantic Hurricane Season Recovery Fund) to enable Orange County Disaster Rebuild to hire a volunteer coordinator, a case management supervisor and a construction manager to support the Orange, Texas' recovery from the multiple storms. The county, which borders the most affected area of Southwest Louisiana, was hit by the winter storm and Hurricanes Delta, Laura and Sally.
SBP received a $150,000 grant to support their SHARE program and serve at least nine vulnerable families in southwest Louisiana by rebuilding homes damaged or destroyed by Hurricanes Laura and Sally, thus shrinking the time between disaster and their recovery. SBP will leverage CDP's support against other funding sources and community resources to serve families through its rebuilding program and SHARE grant program administered by SBP that distributes per-project gap funding to nonprofit rebuilding partners active in the area. The Fuller Center for Housing and All Hands and Hearts received $50,000 each from SBP via this grant to support their work. SBP will be implementing its SHARE program again in response to Hurricane Ida.
Water Mission International received a 12-month grant of $108,410 to help Honduras' communities build back better through resilient, long-term, community-managed, solar-powered, safe water projects that provide sustained access to a safe water supply for all people in the service area.
Other philanthropic support included:
$5 million from MacKenzie Scott to the United Way of Southwest Louisiana to address the economic and health impacts of COVID-19, as well as the damage caused by Hurricanes Laura and Delta.
The National Fish and Wildlife Foundation donated $4.9 million to Alabama's Mobile County to: "Complete design and implementation for breakwater and a coastal marsh in Mobile Bay on the east side of the Dauphin Island Causeway. Project will create and protect critical coastal marsh habitat and reduce the vulnerability of the only emergency/hurricane evacuation route between the mainland of south Mobile County and Dauphin Island."
FEMA issued 29 disaster declarations related to the 2020 Atlantic hurricane season and obligated a total of almost $375 million in individual and household assistance across 115,127 approved applications as of January 2021. This works out to a total of approximately $3,250 per approved application. Through the Individual and Household Program (IHP), FEMA "provides financial assistance and direct services to eligible individuals and households who have uninsured or underinsured necessary expenses and serious needs. IHP Assistance is not a substitute for insurance and cannot compensate for all losses caused by a disaster; it is intended to meet basic needs and supplement disaster recovery efforts."
In addition, FEMA also operates the Public Assistance (PA) program that supports communities' recovery from major disasters by providing them with grant assistance for debris removal, life-saving emergency protective measures and restoring public infrastructure. Local governments, states, tribes, territories and certain private nonprofit organizations are eligible to apply. Public Assistance is FEMA's largest grant program. As of January 2021, FEMA had obligated just under $20 million in Public Assistance funds.
Resources
Hurricanes, Typhoons and Cyclones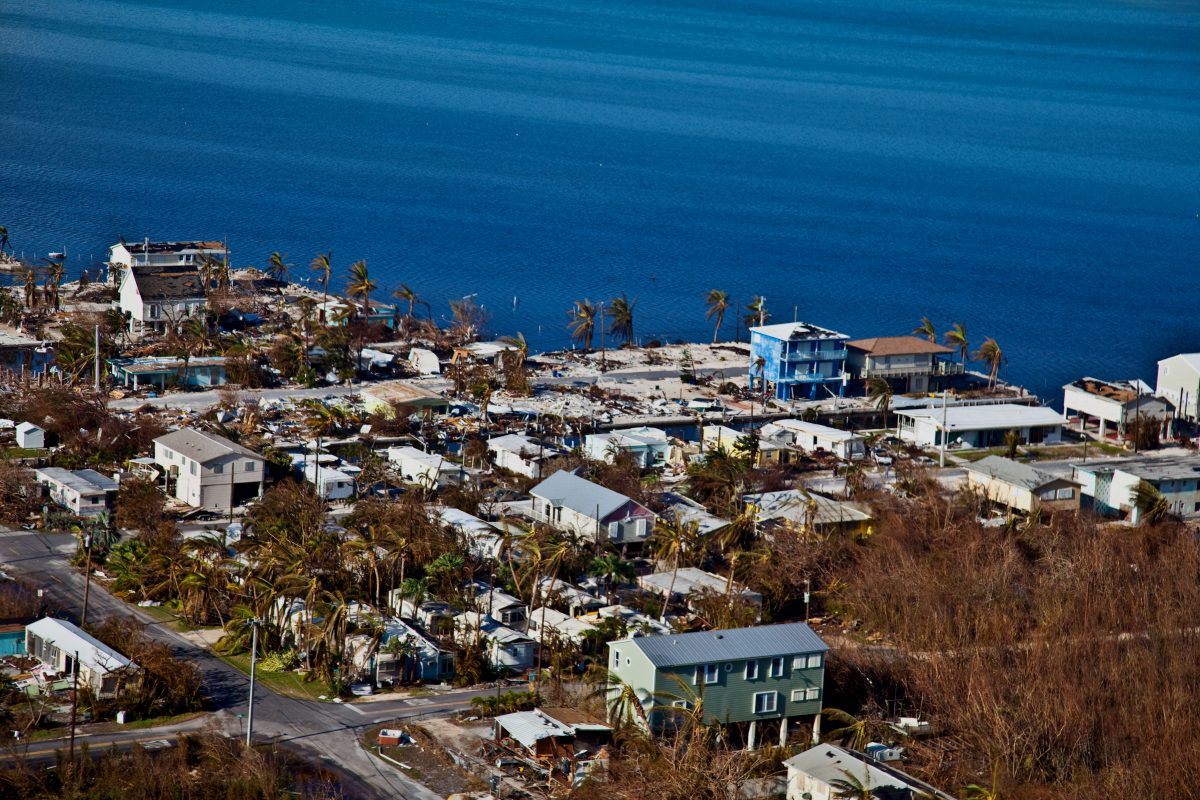 Hurricanes, Typhoons and Cyclones
Hurricanes, also called typhoons or cyclones, bring a triple threat: high winds, floods and possible tornadoes. But there's another "triple" in play: they're getting stronger, affecting larger stretches of coastline and more Americans are moving into hurricane-prone areas.
FEMA
FEMA
The Federal Emergency Management Agency (FEMA) is the government agency charged with coordinating the response to disasters that occur in the United States and that overwhelm the resources of local and state authorities.
Pandemics and Infectious Diseases
Pandemics and Infectious Diseases
A pandemic is the sustained transmission of an infectious disease across a wide area of one country or across international borders. Pandemics may be either naturally occurring or the result of human intervention through genetic engineering or biological warfare.