The flooding of Central Appalachia, especially Eastern Kentucky, was a "perfect storm" of adverse conditions leading to a crisis.
Heavy rains, combined with a drought that prevented the soil from soaking up water, led to flash flooding. Ongoing rains left the ground saturated and the creeks and rivers at all-time highs.
Floods are often a slow and sometimes predictable disaster. Communities often know they will be hit ahead of time, especially those on major rivers that have flooded farther upstream. However, significant rainfall – especially rain bands over a specific area – can upset even the best-laid plans. This unexpected rain can lead to flash flooding, especially as rivers exceed their peak capacity. That happened on Thursday, July 28, when upwards of 8 inches of heavy rains overnight in some parts of the state created significant amounts of flash flooding. The rains were constant and continued into the first few days of August.
More than 100 bridges were damaged or destroyed including at least 50 in Perry County, 50 to 70 in Knott County and dozens in Breathitt County. Roads were blocked by debris or washed away, as were single-family roads/driveways. Six weeks later, many of these remained impassable.
Sheriff Joe Engle told CNN, "The storm 'totally annihilated' Perry County's infrastructure … 'Water, telephone, internet, electricity, all the basic roads, all the basic things you would build a community around have just disappeared'… 'There is a big swath of the county that's totally isolated, the state highways are just totally gone.'"
The U.S. Army Corps of Engineers Louisville District said that two of their water management reservoirs, Buckhorn Lake in Buckhorn, Kentucky, and Carr Creek Lake in Sassafras, Kentucky, prevented the damage from being even more extreme, especially in Hazard and Jackson.
(Flooding in Eastern Kentucky on July 29, 2022. Credit: Gov. Andy Beshear via Facebook)
According to the Appalachian Regional Commission, "Appalachia is made up of 423 counties across 13 states and spans 206,000 square miles, from southern New York to northern Mississippi. The Region's 26 million residents live in parts of Alabama, Georgia, Kentucky, Maryland, Mississippi, New York, North Carolina, Ohio, Pennsylvania, South Carolina, Tennessee, and Virginia, and all of West Virginia."
As CDP has reported many times, the ability of a community to respond is often based on pre-existing factors such as poverty. Appalachia is one of the poorest regions in the country, and the areas affected by flooding reflect that. Overall, from 2015-2019, the poverty rate in Appalachia was 15.2%, compared to the U.S. average of 13.4%. In the five counties that have experienced deaths so far, the rates were even higher: Perry – 26.1%, Knott – 31.2%; Breathitt – 34.4%; Letcher – 33.6% and Clay – 36.6%. As a result of pre-existing poverty, levels of insurance are low, food insecurity is high and many homes will have been in poor conditions before the floods. While majority-white, there is diversity in Appalachia with many immigrants and refugees coming to work in the factories. One of the main industries in Appalachia is the prison system.
According to the Kentucky Center for Economic Policy, "More than one in four Kentucky adults still report difficulty covering usual household expenses. And federal action is needed to tackle long-standing economic hardship and inequity that predate COVID-19. In Kentucky, systemic barriers have led to higher rates of poverty and food insecurity than in other states, a low median household income and economic disparities by race, gender, geography and more."
Combined with the flooding in St. Louis, Missouri a couple of days prior, this disaster has been rated by the National Weather Service as a billion-dollar event totaling $1.2 billion.
Deaths and injuries
As of Oct. 14, the governor states that there were 43 deaths including people who died during the clean-up, from storm-related injuries or from flood-related health complications. These deaths made up over half of the flooding-related deaths that had occurred by that date in 2022.
One person in Breathitt county was still missing as of Oct. 14.
Deaths occurred across six counties: Breathitt County (10), Clay County (2), Knott County (19), Letcher County (4), Perry County (7) and one in Pike County.
Loss of housing and shelter
More than 10,000 homes were damaged or destroyed. The damaged homes will require significant remediation and repair. Many people are living in camping trailers near their homes while they try to repair damages or wait for financial assistance.
Climate change
CNN reported, "The flooding – as with other recent weather disasters – was further amplified by the climate crisis: As global temperatures climb due to human-caused fossil fuel emissions, the atmosphere is able to hold more water, making water vapor more abundantly available to fall as rain. Scientists are increasingly confident in the role the climate crisis plays in extreme weather, and have warned such events will become more intense and more dangerous with every fraction of a degree of warming."
Similarly, the Washington Post reported, "Human-caused climate change has spurred extreme precipitation events to increase significantly in the past century. Heavy rainfall is now roughly 20 to 40 percent more likely in and near eastern Kentucky than it was around 1900, according to the U.S. government's National Climate Assessment."
Additionally, the impact of mountaintop removal (coal) mining has negative impacts that played a role in the flooding."The impacts on communities of blowing up mountains and dumping the rubble into streams are profound. It forces residents to contend with contaminated drinking water, increased flooding, dangerous coal slurry impoundments, and higher rates of cancer and other health issues." Coal mining more generally has increased the risks of landslides, mudslides, flash flooding and water system disruptions. Coal mining stripped the natural resources, destroyed the natural mitigation and protection measures, and left residents extremely isolated and poor.
A lawsuit was filed in mid-August by 59 residents of Lost Creek in Breathitt County against Blackhawk Mining and Pine Branch Mining. The residents said that the flooding was exacerbated when "the silt ponds associated with the strip mines failed, causing debris and contaminated water to damage their homes … [they allege] the coal companies breached their duties to safely operate the mines and are liable for the excessive flood damage caused by their operations."
Unrestricted cash donations
A critical ongoing need will be unrestricted cash donations to support affected families. Direct cash assistance can allow families to secure emergency housing, purchase items and contract services locally that address their multiple needs. It gives each family flexibility and choice, ensuring that support is relevant, cost-effective and timely. Cash assistance can also help move families faster towards rebuilding their lives.
Immediate needs
Those whose homes were damaged need immediate support with food/nutrition, water, sanitation and hygiene (WASH), mental and physical health, restoration of livelihoods and shelter, and essential household items. Continued access to education for children and protection of vulnerable individuals are also priority concerns.
While normally "immediate relief" occurs within the first few weeks of a disaster, the extent of the damage means many families and communities are still dealing with the immediate impacts of the disaster.
Early recovery phase
Several areas of ongoing support are needed in the early recovery phase. These include repair of damages (including tarping roofs), debris clean-up, soil remediation, temporary housing, physical and mental health, agricultural support and livelihood/income support
Medium-term recovery needs
There is a need for financial support for property restoration, business recovery and environmental cleanup. This includes funding for mold remediation in disaster-affected areas.
Given the high poverty rates, many people did not have homeowner's insurance, let alone flood insurance. Funders can help to fill gaps between insurance payouts and actual costs for those in affected communities. Most homeowners' insurance does not cover flooding, and even flood insurance may not cover all costs incurred. Addressing funding gaps is particularly important in those areas that did not get an individual assistance declaration from FEMA.
On CDP's recent webinar about the flooding, speaker Lora Smith explained that for those who lacked flood insurance, recovery will be difficult, leaving residents even more isolated and lacking in services (especially with bridges and roads damaged).
According to Scientific American, "In the 10 counties in eastern Kentucky that sustained significant flood damage in recent weeks, just 2,485 property owners have coverage through FEMA's National Flood Insurance Program, an E&E News analysis of federal records shows. That's about 2.3 percent of households in the 10-county area." In the hardest hit three areas, that number dropped to 1%.
As of Sept. 7, the National Flood Insurance Program has paid out $13.1 million after finalizing about 65% of total claims received.
Education
The school year was pushed back significantly for Eastern Kentucky students affected by the floods, due to the extreme damage to school buildings and the displacement of families. Student records and educational materials have also been destroyed. Some schools have not yet set a date to open, while others are busing students more than an hour away. Complicating the issues is access to homes because of destroyed bridges and roads. High poverty rates in the communities also meant many students received free or reduced-price lunches, so lack of schooling may increase food insecurity.
In Letcher County for example, "more than 90% of the students receive free or reduced-price lunch, [it] suffered massive devastation from the flooding last month. More than 1,250 homes were left uninhabitable, and around 1,100 students were displaced, according to the state Education Department … Denise Yonts, the superintendent of Letcher County Public Schools, said she has already spent $3 million — a huge sum for the district — on cleanup and hasn't gotten an estimate back yet for the total restoration of the six buildings that were damaged: a middle school, two elementary schools, a gym and a vocational school."
Businesses, including agriculture and culture
Support for farmers struggling financially or who lost crops due to the floods will be critical to rebuilding community infrastructure. This includes small-hold farmers and subsistence farming.
Appalachia's strong cultural and tourism economy will also need support, as will small businesses affected by the floods. Appalshop, a 53-year-old cultural institution in Whitesburg, known for its documentation of the breadth of Appalachian culture has had its archives destroyed. Appalshop "operates a radio station, a theater, a public art gallery, a record label, an archive, a filmmaking institute, a reproductive justice program, a community development program, and a frankly dizzying array of other initiatives." The radio station serves incarcerated people and is their main access to the community. A youth film workshop had just ended and those films, intended to be screened this week, were lost.
Businesses are often ignored by funders and volunteer groups. However, in small communities, a grocery store is more than a place to get food. It is the hub of a community and often houses other services as well.
Emotional health and counseling
There will be a need for long-term mental health and trauma support, given the tight-knit community and the extent of the disaster. However, many people in these communities may be reluctant to seek support, which means it needs to be based locally within traditional support services, such as faith communities.
Our Disaster Recovery Fund provides support for flood-affected communities. Grants will be focused on supporting marginalized communities in the recovery phase.
Contact CDP
Philanthropic contributions
If you have questions or need help with making a donation to the CDP Disaster Recovery Fund, please contact development.
(Photo: Flooding in eastern Kentucky on July 29. 2022. Credit: @FEMA_Deanne via Twitter)
Donor recommendations
If you are a donor looking for recommendations on how to help in this crisis, please email regine.webster@disasterphilanthropy.org.
Note: If you are an individual who was affected by the disaster, we encourage you to contact your local 211 to see what resources are available in your community.
Philanthropic and government support
Former UN Ambassador Kelly Knight Craft and her husband Joe Craft, a Hazard native, are pledging $1 million match for donations to the Foundation for Appalachian Kentucky Crisis Fund. The Crafts signed onto the Giving Pledge in 2012.
Team Eastern Kentucky Flood Relief, the Governor's fund, had raised only $5.2 million as of Aug. 11, a fraction of the amount that will be needed.
On Aug. 26, the state unanimously approved an aid package totaling almost $213 million. "The eastern Kentucky relief plan would draw $200 million from the state's reserve fund. The biggest chunk — $115 million — would provide support to cities, counties, school districts, state agencies and utility service providers. Another $45 million would help repair and replace bridges and roads. And $40 million would be used for repairs to school buildings, for additional transportation costs for displaced students and services for children and families. Nearly $12.7 million in federal funds will be used for water and sewer infrastructure projects."
Following a request from Governor Andy Beshear, President Joe Biden issued a major disaster declaration providing public assistance (categories A-G) and individual assistance for 13 counties in Kentucky: Breathitt, Clay, Floyd, Knott, Lee, Leslie, Letcher, Magoffin, Martin, Owsley, Perry, Pike and Whitley. DR-4663 covered severe storms, flooding, landslides and mudslides. Seven other counties have been granted public assistance – categories A-G. A and B categories cover a variety of emergency activities including debris removal, sheltering, transportation, public information and medical care. Categories C-G are permanent recovery categories including roads and bridges, public utilities, parks and public buildings. FEMA has not yet released any preliminary damage assessments. FEMA has obligated nearly $600,000 in Public Assistance, including almost $70,000 in Categories A-B. An additional $2.2 million has been obligated in Hazard Mitigation funding.
As of Nov. 11, a total of 8,446 individual assistance applications were approved for the flooding, out of more than 13,000 submitted. Nearly $88 million has been approved for housing and other needs assistance. This works out to $10,310 on average per household. Governor Beshear said that there had been numerous problems with FEMA's distribution of funds and that the federal agency needed to improve its outreach and communication. Many people had received grants of $179 to $195 which were intended to hire contractors to conduct estimates on retaining walls, HVAC systems, small bridges or single-family roads, and septic systems, but that fact was not clearly explained to residents.
By mid-August," Kentucky credit unions contributed at least $127,370 toward the flood recovery efforts—through direct monetary and supply donations, potential member donations, and matching dollar programs."
Resources
Rural Populations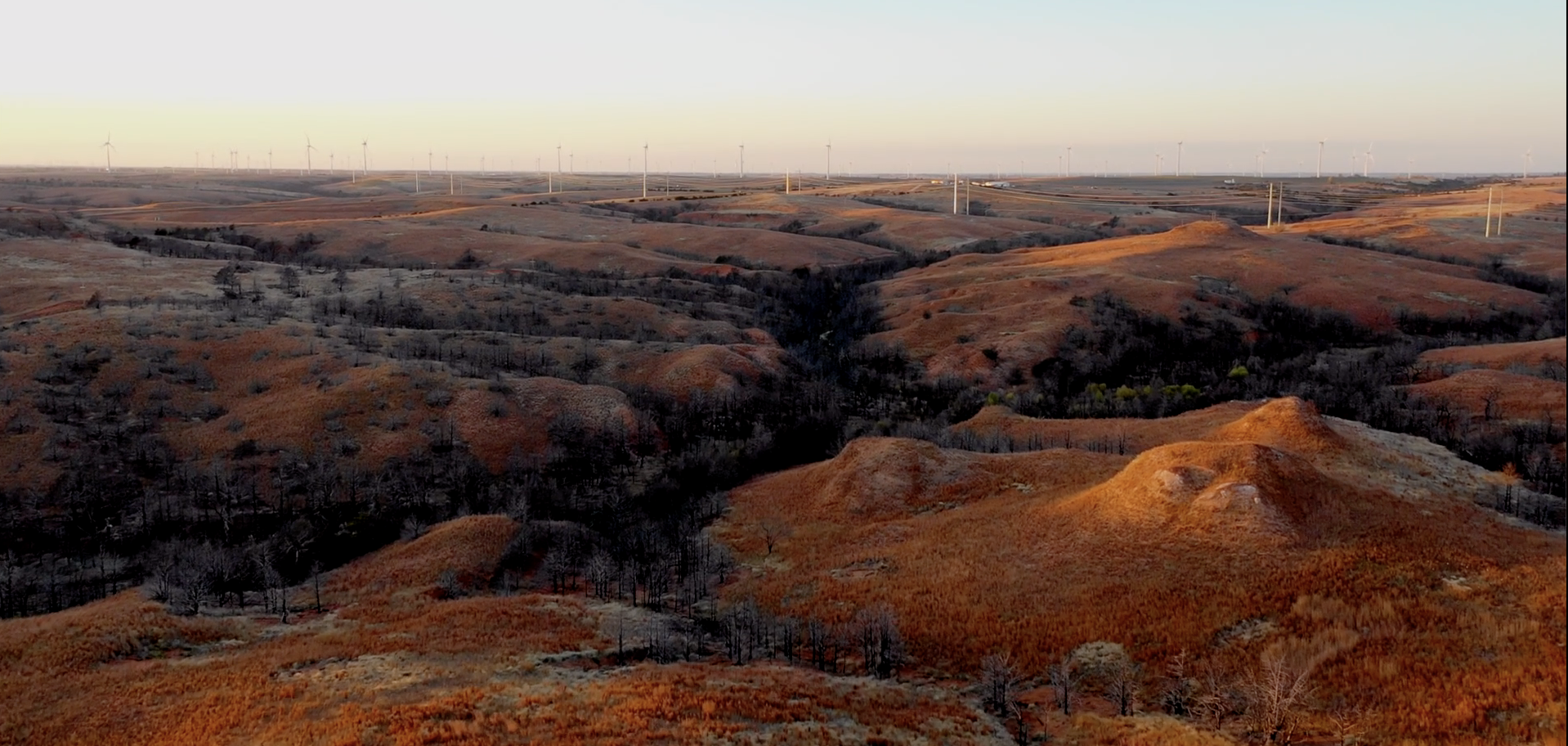 Rural Populations
Rural populations often struggle with disaster response and recovery. Explore why.
Floods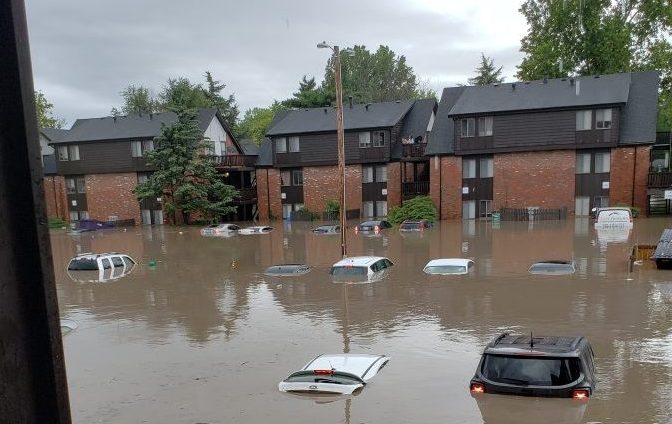 Floods
Flooding is our nation's most common natural disaster. Regardless of whether a lake, river or ocean is actually in view, everyone is at some risk of flooding. Flash floods, tropical storms, increased urbanization and the failing of infrastructure such as dams and levees all play a part — and cause millions (sometimes billions) of dollars in damage across the U.S. each year.
Drought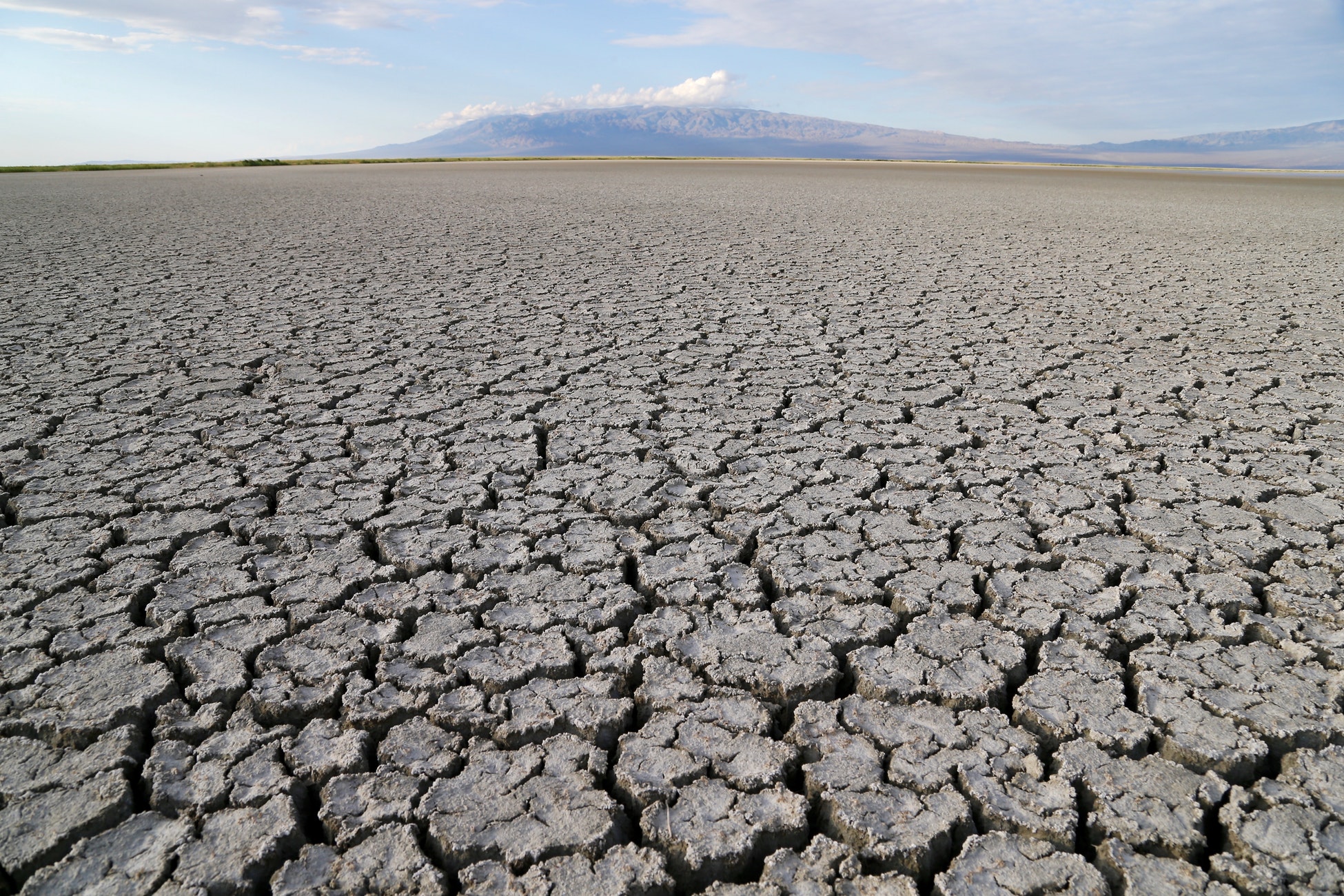 Drought
Drought is often defined as an unusual period of drier than normal weather that leads to a water shortage. Drought causes more deaths and displaces more people than any other disaster.