Pakistan's 2022 monsoon season has produced significant rainfall, devastating floods and landslides, affecting millions of people.
United Nations (UN) officials say it could take six months for floodwaters to recede in the hardest-hit areas. The floods have affected all four of the country's provinces and approximately 15% of its population. Human Rights Watch has said the floods show the need for climate action.
Pakistan's Prime Minister Shehbaz Sharif said, "Pakistan has never seen a starker and more devastating example of the impact of global warming … Nature has unleashed her fury on Pakistan without looking at our carbon footprint, which is next to nothing. Our actions did not contribute to this."
Pakistani authorities say the devastation from this year's floods is worse than in 2010, when 1,700 people were killed, and a large international response was coordinated. At that time, the UN Secretary General said that the disaster was the worst disaster he had ever seen. Local officials have warned it could take up to six months for floodwaters to recede in the hardest-hit areas.
During his visit to flood-affected areas, UN Secretary-General Antonio Guterres said, "I have seen many humanitarian disasters in the world, but I have never seen climate carnage on this scale." In a statement released by the UN, Guterres linked the floods with rising greenhouse gases emission and called for an increase in financing for adaptation.
Following the record monsoon rains, authorities struggle to keep Manchar Lake, the country's biggest, from bursting its banks. At least three breaches of the lake's banks have displaced more than 100,000 people, and key supply routes are at risk of being inundated. Satellite images of the lake's breaches illustrate how widespread and impactful additional overflows would be. On Sept. 19, the floodwater in Manchar lake receded further, allowing some displaced people to return to their homes.
The rainfall and subsequent flooding have damaged Mohenjo-daro, a 4,500-year-old UNESCO World Heritage Site near the Indus river.
(Photo: Rescue activities in flood-affected areas in South Punjab, Pakistan. Credit: Punjab Emergency Services via Twitter)
The disaster is likely the result of a combination of factors, including the socioeconomic conditions of affected people, steep slopes in some regions, unexpected failing of embankments and climate variation. One study found that the 2010 flood event was made more likely by global heating, driving fiercer rains.
According to another 2021 study, global heating is making the south Asian monsoon more intense and erratic. The Global Climate Risk Index ranks Pakistan eighth most at risk in the world. Since 1959, Pakistan has been responsible for only 0.4% of the world's historic emissions blamed for climate change, whereas the U.S. is responsible for 21.5%. A group of international climate scientists in Pakistan, Europe and the U.S. says climate change made the heavy rainfall in 2022 more likely.
Adding a layer of complexity to the disaster is the country's bleak economic situation. Pakistan was facing a serious debt crisis but was able to avert bankruptcy by agreeing to a deal with the International Monetary Fund (IMF) in July. The IMF executive board approved almost $1.2 billion for the country on Aug. 29, providing much-needed relief. However, the measures the country was forced to agree to, including reducing subsidies and rising prices on electricity and fuel, may have negative implications for the population. The economic situation may have an impact on disaster relief and recovery.
The Center for Disaster Philanthropy (CDP) has a Global Recovery Fund that provides an opportunity for donors to meet the ongoing and ever-expanding challenges presented by global crises.
Contact CDP
Philanthropic contributions
If you would like to make a donation to the CDP Global Recovery Fund, please contact development.
(Photo: Rescue activities in flood-affected areas in South Punjab, Pakistan. Credit: Punjab Emergency Services via Twitter)
Philanthropic and government support
The government of Pakistan is leading the humanitarian response, with support from UN agencies and humanitarian partners. The government has already reached over 1.25 million flood-affected households with cash assistance of $105 (PKR 25,000) per household under the Benazir Income Support Programme, a government program that provides cash transfers to women and their families from the poorest households across the country.
As of Aug. 26, the UN had already mobilized $7 million for its response to the floods, and on Aug. 30 the body issued a Flash Appeal for $160 million to support the response. According to UNOCHA, donors have funded 52.4% ($84 million) of the Flash Appeal.
On Sept. 12, UNOCHA released a Business Brief summarizing the humanitarian situation and providing recommendations for how the private sector can help. Recommendations include aligning activities with the Pakistan 2022 Flood Response Plan, making financial contributions, making an in-kind donation of goods or services and lending their voice to highlight the needs in Pakistan.
On Aug. 23, the European Union announced it is providing nearly $350,000 (350,000 euros) for humanitarian assistance in the country, and on Aug. 26, it announced an additional $1.8 million (1.8 million euros) in humanitarian assistance. The Asian Development Bank approved a $3 million grant to support the government's relief efforts.
On Sept. 27, the U.S. announced an additional $10 million in aid for the flood relief efforts. This figure is on top of the $56.1 million already announced by the U.S. Canada announced on Aug. 29 $5 million in funding for humanitarian assistance. On Sept. 1, the United Kingdom announced humanitarian support totaling more than $17 million (15 million GBP).
As of Sept. 18, Australia's total humanitarian response to the floods was $3.35 million (AUD 5 million). Thailand's government provided more than $188,000 (7 million baht) to support humanitarian efforts, and Thai civil society provided a further $377,969 (14 million baht).
In addition to government and UN responses, individuals and charities in Pakistan have mobilized to support flood-affected people. Additionally, local communities have taken in people displaced from their homes and have participated in search-and-rescue efforts. Around 90 national non-governmental organizations have provided humanitarian assistance.
More ways to help
As with most disasters, experts recommend cash donations, which allow on-the-ground agencies to direct funds to the greatest area of need, support economic recovery and ensure donation management does not detract from disaster recovery needs.
CDP has also created a list of suggestions for foundations to consider related to disaster giving. These include:
Take the long view: Even while focusing on immediate needs, remember that it will take some time for the full range of needs to emerge. Be patient in planning for disaster funding. Recovery will take a long time and while recovery efforts can begin immediately, funding will be needed throughout.
All funders are disaster philanthropists: Even if your organization does not work in a particular geographic area or fund immediate relief efforts, you can look for ways to tie disaster funding into your existing mission. If you focus on education, health, children or vulnerable populations, disasters present prime opportunities for funding these target populations or thematic areas.
Ask the experts: If you are considering supporting an organization that is positioned to work in an affected area, do some research. CDP and InterAction can provide resources and guidance about organizations working in affected communities.
Fund resources
Floods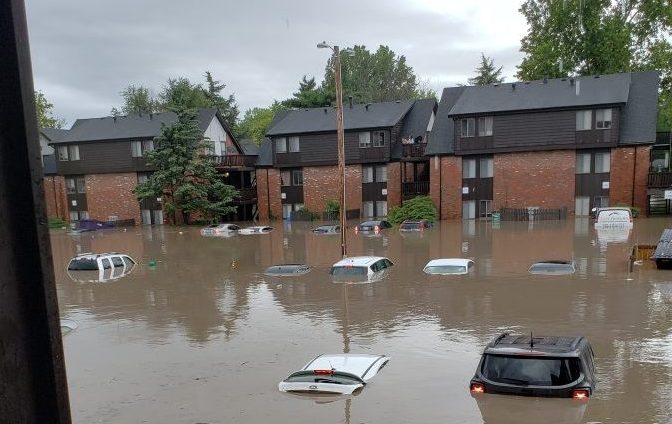 Floods
Flooding is our nation's most common natural disaster. Regardless of whether a lake, river or ocean is actually in view, everyone is at some risk of flooding. Flash floods, tropical storms, increased urbanization and the failing of infrastructure such as dams and levees all play a part — and cause millions (sometimes billions) of dollars in damage across the U.S. each year.
Emergency and Interim Shelter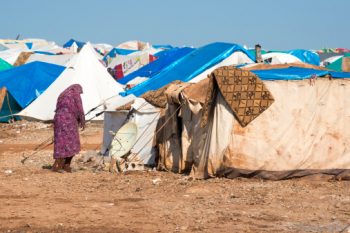 Emergency and Interim Shelter
After a disaster, shelter is more than a place to rest, it is a place of security, access to food, water and medical treatment. A place to start recovering after a disaster.
Monsoon Seasons
Monsoon Seasons
While often thought of as long-term heavy rain over a specific area, a monsoon is actually the name for a seasonal change in the direction of the prevailing winds. It can bring either extremely wet or extremely dry weather to an area.