The 2023 tornado season has been busy, with at least 1,310 preliminary reports of tornadoes and 1,165 tornadoes already confirmed in 2023 within the U.S. as of Oct. 23. There were 128 in January, 56 in February, 195 confirmed in March, 160 in April, 126 in May, 210 in June, 83 in July, 106 in August, 10 in September and 20 in October. This total does not include all the tornadoes, as some still are in the investigative stages.
According to research from the National Centers for Environmental Information, from 1991–2020, there was an average of 39.4 tornadoes in January (with an average of 2.2 fatalities), 36.1 in February (with an average of 9.4 fatalities), 80.1 in March (with 8.1 fatalities on average), 182.4 tornadoes in April (with an average of 22.5 fatalities), 264.8 in May (with an average of 16 fatalities),212.6 in June (with an average of 1.8 fatalities), 118.8 in July (with an average of 0.6 fatalities),81 in August (with an average of .9 fatalities), and 118.8 tornadoes in September (with an average of .6 fatalities).
The first three months of 2023 exceeded the average, but April and May were below average. January 2023's total is the second-highest on record. February's tornado total is one of the highest in recent years and the 10th most active on record. Combined, January and February were the fourth-most active months on record. March was the fifth-highest on record, and the fifth consecutive year with a violent tornado, tying the record from 1963 to 1967. June exceeded the average of deaths for the month after the storms on June 15.
There have been at least 223 EFU tornadoes, 377 EF-0, 411 EF-1, 118EF-2, 28 EF-3 and two EF-4 tornadoes as of September 26. More than half of the mainland states have experienced tornadoes, from California to Delaware and from Wisconsin to Texas. As of the end of the March, the estimated cost of the damage had reached $529.75 million.
When looking at fatalities, 2023 is stacking up to be one of the highest on record for the U.S. In 2011, 553 people died in tornadoes, many in Joplin, Missouri. With 76 deaths this year is already within the top 10 for deaths. This is already three times higher than 2022.
According to The Washington Post, "approximately 67,000 tornadoes have touched down in the United States since 1950, with an average path of under four miles. Less than 1 percent of tornadoes in the United States travel more than 50 miles, according to a Post analysis of NWS data recorded between 1950 and 2021. Just 1 in 1,100 tornadoes cover more than 100 miles." The 2023 tornadoes have regularly exceeded the average length.
This profile will be maintained throughout 2023, focusing on the most impactful tornadoes for marginalized and at-risk populations. Tornadoes will be listed in the Impact section in reverse date, chronological order.
(Photo: Tornado damage in Alabama, Jan. 13. 2023. (Source: Alabama Governor Kay Ivey via Twitter)
The NWS defines tornadoes as "a violently rotating column of air touching the ground, usually attached to the base of a thunderstorm." Any thunderstorm can develop a tornado, but the most severe twisters are created inside supercell thunderstorms, defined by a rotating updraft. Tornadoes are measured using the Enhanced Fujita Scale, which rates them from EF-0 to EF-5. Scales are determined by the NWS after a tornado based on the amount of damage viewed on the ground. This helps investigators estimate the highest approximate wind speed that was sustained for at least a three-second gust.
During a typical El Niño season, the risk to the traditional tornado alley – through the central Plains and lower Midwestern states – switches to Florida, Texas and the West Coast.
Since 1880, the percentage of fatalities during daytime tornadoes has decreased by 20%, while the percentage of fatalities during nighttime tornadoes has increased by the same amount. Between 1880-1890, approximately 30% of tornado fatalities occurred at night. By 2010-2020 (the last period included in the study), the split was much closer to 50/50. Nighttime tornadoes kill twice as many people as daytime tornadoes annually.
While there are many immediate needs in the wake of the tornadoes, it is also important that funders start planning for the intermediate and long-term needs of the affected communities.
Immediate needs
Immediate needs include cleaning, repairing, tarping and rebuilding of damaged homes and businesses. This includes debris clean-up, which is significant because of the amount of damage and felling of trees. There will be a need to replace vehicles, personal belongings, appliances and furniture lost in the tornadoes.
Rural communities
As tornado alley shifts and storms move closer toward the Southeast, more urban areas will be affected. At the same time, many tornadoes also impact rural communities, which will not get the same attention as the bigger cities. For example, the City of Selma was hard hit by the tornadoes in mid-January and has received the most media attention, but smaller communities in the Black Belt were also affected. The March 24 Mississippi tornadoes hit extremely small towns without the resources to support those affected.
Recovery in rural communities is slower and requires "patient dollars." That means funders need to understand that progress will not occur as quickly as it does in bigger communities. Investments should be made over time: pledges of multi-year funding are very helpful in this regard, as is support for operating costs and capacity building.
Housing
People whose homes were damaged will need support securing new housing that is safe and affordable or repairing their damaged homes. After a tornado, displaced residents may face challenges finding housing that meets their needs. The tornadoes affected people from all walks of life, some with insurance and others without. The destruction of manufactured homes (often called mobile homes) and trailers will also affect affordable housing availability in communities.
Depending upon the location of the housing, the homeowner may not own the land, only the building. Additionally, insurance is limited on manufactured housing, especially based on the age of the building.
Although manufactured housing can be physically vulnerable to tornadoes, they also represent an affordable and accessible housing option. Balancing safety with the benefits of manufactured homes can be a challenge. On Oct. 12, 2022, CDP hosted a webinar about the increased risks manufactured homes face and the role they play in disaster recovery. In many parts of the country, demand for housing outpaces supply, complicating recovery efforts. Affected people living in rural areas or public housing and people from marginalized groups will need assistance identifying and securing housing. The ability to rebuild in rural communities is also challenging due to the reduced economies of scale and the costs of transporting goods.
Cash assistance
A critical ongoing need will be unrestricted cash donations to support affected individuals and families. Direct cash assistance can allow families to secure housing, purchase items and contract services locally that address their multiple needs. It gives each family flexibility and choice, ensuring that support is relevant, cost-effective and timely. Cash assistance can also help move families faster toward rebuilding their lives.
Education
Several schools were damaged by the tornadoes, meaning students may have extended virtual learning or may need to transfer to another school facility. After a tornado, schools are usually closed for a few weeks to help with recovery. Unfortunately, this comes at a time when students need the social support of their friends and teachers, especially as their families may be busy with their own recovery activities.
Health care
There are immediate health needs after tornadoes related to injuries that arise as people are hit by falling debris. Additionally, health centers and hospitals are often damaged by tornadoes, or medical staff are impacted, reducing overall access to services.
However, with this year's tornadoes, there are also many pre-existing health conditions that will have significant long-term impacts. For example, the Mississippi State Department of Health said, "Mississippi ranks last, or close to last, in almost every leading health outcome. In Mississippi and nationwide, these health disparities are significantly worse for those who have systematically faced obstacles to health due to their socio-economic status, race, ethnicity, religion, sexual orientation, geographic location, and other characteristics historically linked to discrimination or exclusion. The result is a disproportionate burden of disease and illness that is borne by racial and ethnic minority populations and the rural and urban poor. Health disparities not only affect the groups facing health inequities, but limit overall improvements in quality of care, the health status for the broader population, and results in unnecessary costs."
People living in the Deep South – which has experienced many tornadoes this year – have a lower life expectancy rate than other communities because of high rates of hypertension, diabetes and obesity. This is exacerbated in Black populations.
Emotional and spiritual care
Emotional and spiritual care will be critical, especially for families of people killed in the storms, first responders and those in the tornadoes' direct paths. Long-term mental health and trauma support will also be required. Some of the affected communities were impacted by previous events, which has left them with increased trauma from natural hazards.
There is also severe risk of poor emotional health, suicide or self-harming behaviors among farmers and ranchers after disasters. The Farm and Ranch Stress Assistance Network is designed to build "a network that connects individuals who are engaged in farming, ranching, and other agriculture-related occupations to stress assistance programs. The establishment of a network that assists farmers and ranchers in time of stress can offer a conduit to improving behavioral health awareness, literacy, and outcomes for agricultural producers, workers and their families." They provide grants to help with this.
Business recovery
Business recovery will be critical to help communities rebuild. The tornadoes damaged or destroyed businesses, negatively impacting people's livelihoods at a time when many were already struggling more than usual because of COVID-19 and recovery from other disasters. This is particularly true of small businesses.
Navigating assistance process
Disaster assistance may be available in various forms and from different sources. People will need help navigating a complicated assistance process, particularly undocumented people and people whose first language is not English. Small Business Administration (SBA) loans are very complicated. Many people do not understand the nature of loans and fear being saddled with high-interest rates.
A recently released study from the U.S. Commission on Human Rights found that FEMA did not equitably serve at-risk populations, including people with disabilities, people living in poverty and English as a second language speakers during Hurricanes Harvey or Maria in 2017.
The Center for Disaster Philanthropy will continue to monitor the impact of tornadoes and the needs that may arise.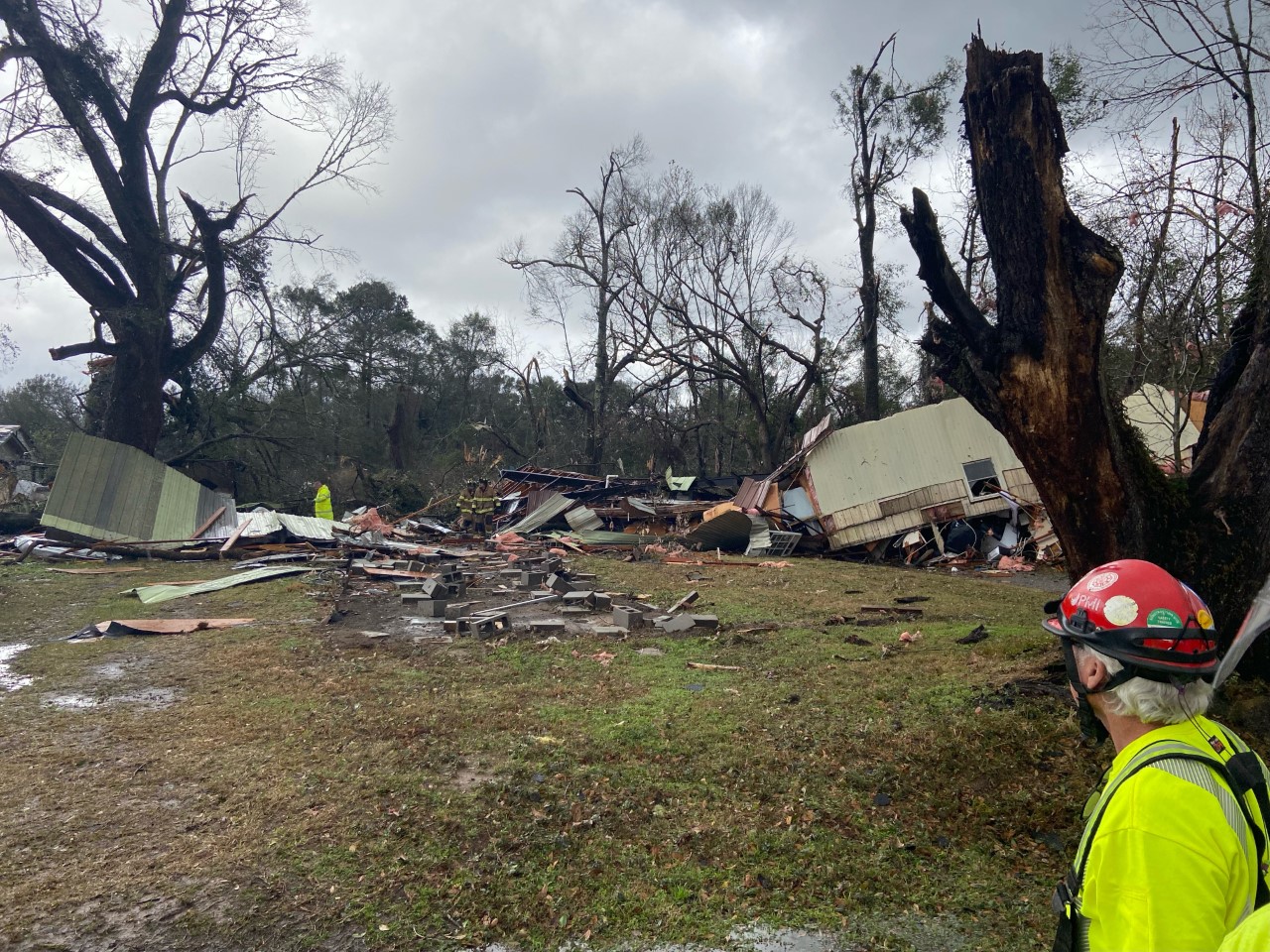 To support tornado recovery efforts, please donate to CDP's Tornado Recovery Fund.
Contact CDP
Philanthropic contributions
If you have questions or need help with making a donation to the CDP Tornado Recovery Fund, please contact development.
(Source: Tornado damage in the Mount Vernon area in Mobile County, Alabama. Photo credit: Citronelle Mayor Jason Springer via Twitter)
Philanthropic and government support
President Joe Biden has approved several major disaster declarations for tornado-impacted states. Some are for Individual Assistance (IA) and some include Public Assistance (PA), Categories A and B, or A-G. All numbers are current as of Oct 23, 2023.
USDA is providing financial assistance to farmers, ranchers and other agricultural producers in the Mississippi Delta, a major cotton-producing area. USDA's Disaster Supplemental Nutrition Assistance Program (D-SNAP) was activated in several states after the tornadoes this year. D-SNAP provides financial assistance to help feed families who have been affected by a disaster, including those who don't normally receive or qualify for benefits. Families or individuals already in receipt of SNAP funds may have their amount increased to subsidize food lost in a disaster.
Housing and Urban Development (HUD) had provided policy and legislative exclusions to assist their local and state partners, including "providing a 90-day moratorium on foreclosures of mortgages insured by the Federal Housing Administration (FHA) as well as foreclosures of mortgages to Native American borrowers guaranteed under the Section 184 Indian Home Loan Guarantee program. There is also a 90-day extension granted automatically for Home Equity Conversion Mortgages … Making mortgage insurance available … making insurance available for both mortgage and home rehabilitation … providing flexibility to Public Housing Agencies … providing flexibility to Tribes … ensuring HUD-approved housing counseling agencies are ready to assist and assisting with housing discrimination."
After the late March tornadoes across Mississippi, Tennessee, Alabama and Georgia, Housing and Urban Development committed $200,000 to support its partners, including the American Red Cross, Convoy of Hope, Operation Blessing, Team Rubicon, Inspiritus and ToolBank Disaster Services and World Central Kitchen.
Walmart and the Walmart Foundation announced $400,000 in cash and in-kind support for the Mississippi tornadoes. They are using three store parking lots to provide meals and distribute water, and in Amory to provide showers. Two locations have food from Operation BBQ, while one is utilizing a Walmart cook trailer. They said, "Our philanthropy aims to improve entire systems, not just respond in the moment. These investments also support efforts to help communities build resiliency and respond more quickly and effectively when disaster strikes." Read more here.
Resources
Tornadoes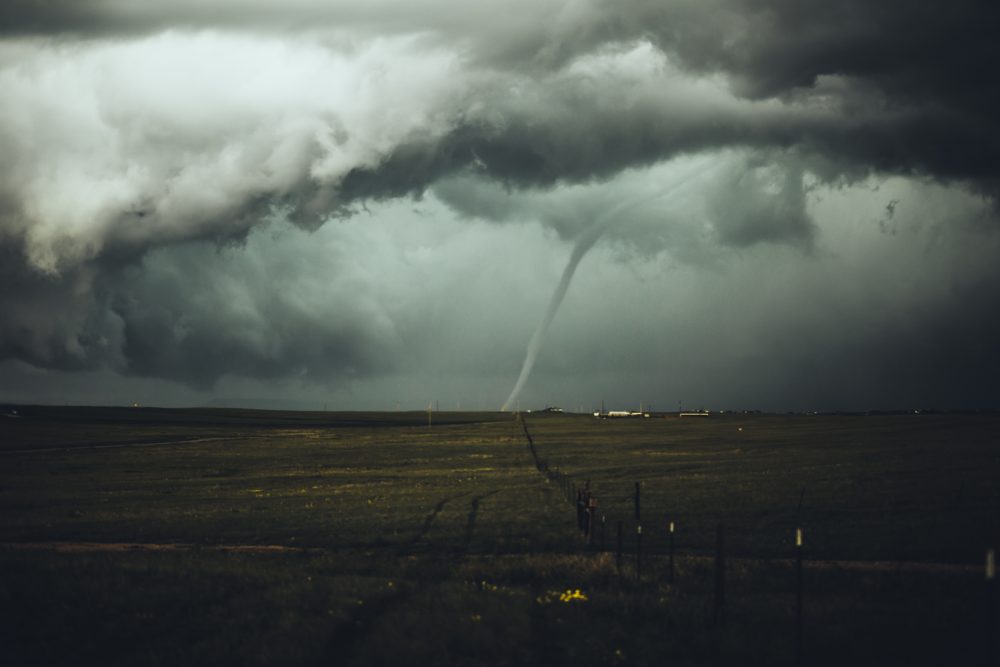 Tornadoes
The National Weather Service defines tornadoes as "a violently rotating column of air touching the ground, usually attached to the base of a thunderstorm." The U.S. is home to more tornadoes than any other country in the world, with approximately 900 to 1,700 tornadoes occurring a year throughout the country.
Rural Populations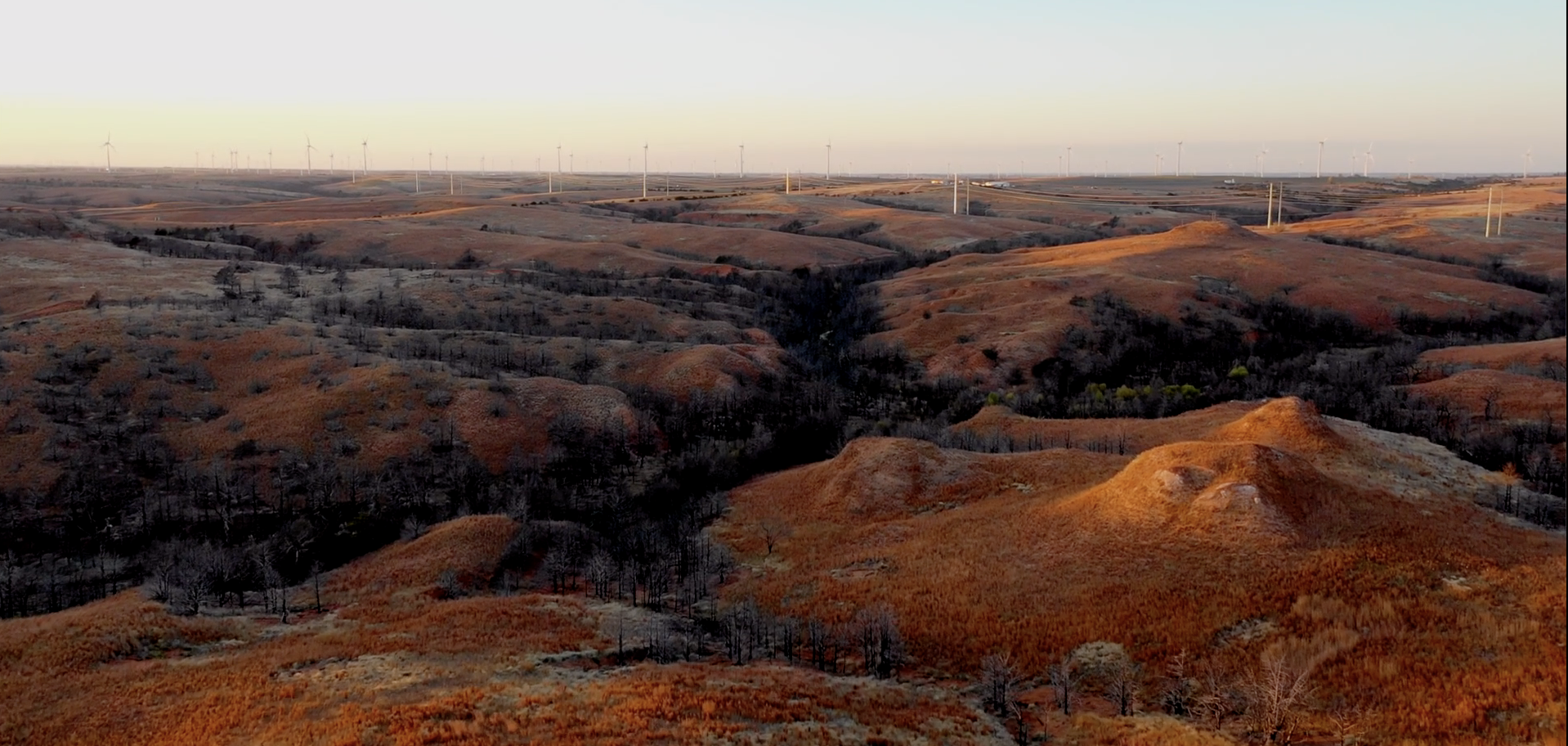 Rural Populations
Rural populations often struggle with disaster response and recovery. Explore why.
Long-Term Recovery Groups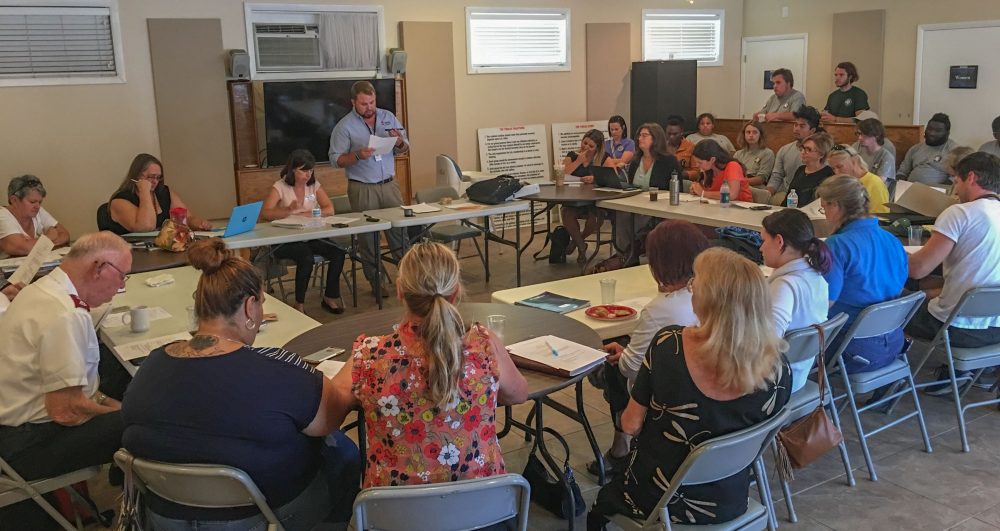 Long-Term Recovery Groups
A long-term recovery group is a cooperative body that is made up of representatives from faith-based, nonprofit, government, business and other organizations working within a community to assist individuals and families as they recover from disaster.