Last updated:
Alabama and Southeast Tornadoes
Much of the southeastern U.S. was under a tornado watch on Sunday, March 3 when several tornadoes touched down, including an EF-4 storm in Lee County, Alabama, that killed at least 23 people including three children.
Dozens more were hospitalized. The National Weather Service said the winds reached 170 mph and the track was nearly a mile wide and at least 24 miles long. The hardest hit areas in Lee County include Beauregard, which is an unincorporated community of 8,000 to 10,000 people where many of the residences were mobile or manufactured homes, and Smiths Station, 10 miles from Columbus, Georgia. In Lee County, dozens of homes were destroyed, and debris was thrown more than half a mile away.
(Photo: Woman looks through the debris of a family member's destroyed home the day after a deadly tornado ravaged the area, in Beauregard, Ala., Monday, March 4, 2019. Source: AP Photo/Julie Bennett)
The president approved a Major Disaster Declaration for the state of Alabama on March 5. This provides individual assistance for Lee County. As of June 10, 2019, 135 Individual Assistance Applications had been approved and $1,274,675.26 had been approved under the Individual and Households Program.
What is the impact on communities?
In total, 39 tornadoes touched down in Alabama, Georgia, Florida and South Carolina on March 3. In Cairo, Georgia, an EF-2 tornado damaged 500 to 1,000 homes and businesses in the southeast side of the city. An EF-2 tornado also destroyed five homes and damaged several others in the Baum community in Leon County, Florida. An EF-1 tornadomade landfall near Alford, in Jackson County, Florida, damaging three homes. At least two tornadoes made landfall in the South Carolina counties of Columbia and Edgerfield. It was the deadliest outbreak since May 2013 and the 23 deaths (to date) in Lee County are more than double all tornado deaths in the U.S. in 2018.
Cleaning, repairing and rebuilding of damaged homes and businesses. Months after the storm, many were still living in temporary shelters.
Replacement of vehicles, appliances and furniture lost in the tornadoes.
Emotional and spiritual care, especially for families of victims killed in the storms.
Long-term recovery will include restoration of property, business recovery and environmental cleanup. Long-term mental health and trauma support will also be required.
CDP continues to monitor the impact of the tornadoes and the needs that may arise.
Contact CDP
Recovery updates
If you are a responding NGO or a donor, please send updates on how you are working on recovery from this disaster to Tanya Gulliver-Garcia.
Donor recommendations
If you are a donor looking for recommendations on how to help with disaster recovery, please email Regine A. Webster.
Philanthropic and government support
CDP has also created a list of suggestions for foundations to consider related to disaster giving. These include:
Take the long view: Even while focusing on immediate needs, remember that it will take some time for the full range of needs to emerge. Be patient in planning for disaster funding. Recovery will take a long time, and funding will be needed throughout.
Recognize there are places private philanthropy can help that government agencies might not: Private funders have opportunities to develop innovative solutions to help prevent or mitigate future disasters that the government cannot execute.
All funders are disaster philanthropists: Even if your organization does not work in a particular geographic area or fund immediate relief efforts, you can look for ways to tie disaster funding into your existing mission. If you focus on education, health, children or vulnerable populations, disasters present prime opportunities.
Ask the experts: If you are considering supporting an organization that is positioned to work in an affected area, do some research. The Center for Disaster Philanthropy, National Volunteer Organizations Active in Disasters, and InterActionhave lists of organizations working in affected communities. What's more, local community foundations have insights into nongovernmental organizations (NGOs) that are best suited to respond in a particular community.
Grants
Thanks to support from Google and the generosity of online donors, we've awarded a grant to The Fuller Center for Housing, Inc. to support medium- and long-term recovery in communities affected by this disaster.
Learn more about our partnership with Google and how we are working together to provide donors worldwide the opportunity to be responsive and effective with their disaster giving.
We welcome the republication of our content. Please credit the Center for Disaster Philanthropy.
Fund resources
Tornadoes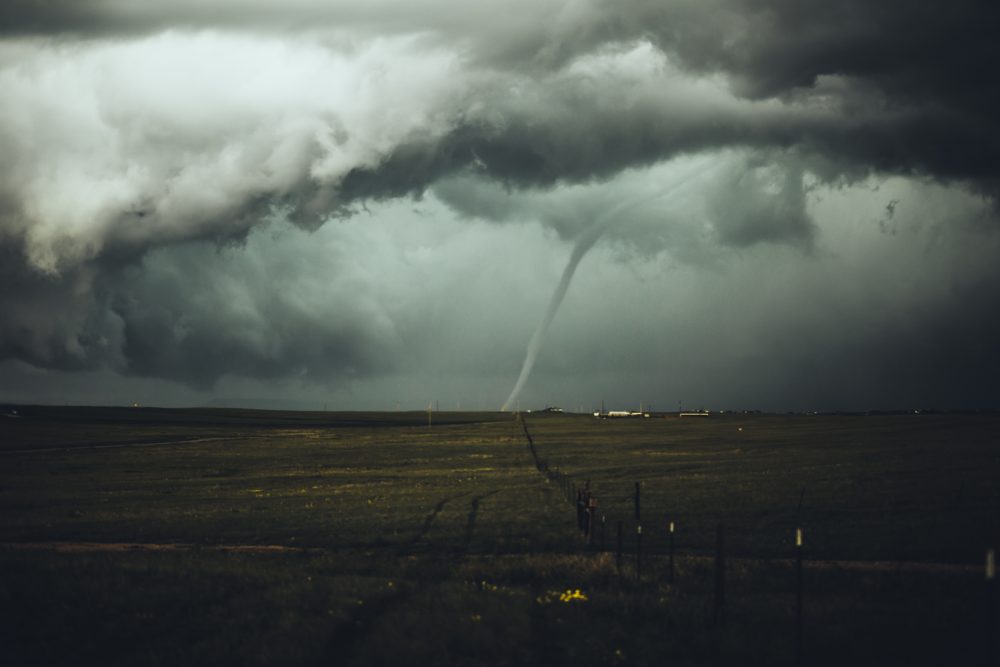 Tornadoes
The National Weather Service defines tornadoes as "a violently rotating column of air touching the ground, usually attached to the base of a thunderstorm." The U.S. is home to more tornadoes than any other country in the world, with approximately 900 to 1,700 tornadoes occurring a year throughout the country.