Last updated:
Hurricane Sandy
Hurricane Sandy was the deadliest and most destructive hurricane of the 2012 Atlantic hurricane season, as well as the second-costliest hurricane in United States history.
Sandy was the deadliest hurricane to hit the Northeast in 40 years, and damage estimates have placed the cost at upwards of $68 billion. Only Hurricane Katrina cost more.
Hurricane Sandy affected a wide swath of the Atlantic from Haiti and Jamaica and north into Canada. More than 200 deaths were attributed to the storm, with 146 of those in the United States and 98 in the Caribbean.
NGOs remain on the ground helping people to rebuild their lives and local and federal jurisdictions are working to rebuild — and affect policy changes — to prevent such devastation from bring repeated. About $60.4 billion in federal aid has been provided to storm-affected areas.
The 10th named storm of the 2012 hurricane season, Hurricane Sandy affected a wide swath of the Atlantic, with deaths extending from Haiti and Jamaica to Canada. While still out in the ocean, it affected North Carolina coastal areas, causing storm surges and flooding on barrier islands. As the storm came ashore in New Jersey, it was so massive that the effects were felt as far south as the mountains of Tennessee and West Virginia, and as far west as Lake Michigan. More than 200 deaths have since been attributed to the storm, with most of those in the United States.
Sandy raised key questions about building in coastal areas, along with concerns and discussion about future storms. New York officials revived talk of a storm surge barrier to protect the city. The storm also recharged the issue of those who refuse mandatory evacuation orders, choosing to shelter in place instead. Hurricane Irene, which struck essentially the same area in 2011 without causing as much damage as feared, only complicated the issue of evacuation "need."
International impact
Hurricane Sandy initially hit several Caribbean nations on Oct. 25, 2012, impacting Haiti, Jamaica, and Cuba. There, 98 deaths were attributed to Sandy, which all told, affected 5 million residents.
In Haiti, where residents continue to struggle to rebuild from the 2010 earthquake, the floods that followed the hurricane severely affected food security. The United Nations anticipates more than 1.5 million people at risk of food insecurity in 2013 due to the damage caused by Sandy. Cholera, which had broken out post-earthquake, was a continuing concern.
In Cuba, news of the devastation was slow to arrive, though 20 percent of the population was affected. It took a full two weeks for the first aid to arrive, a 40-ton shipment from the United Nations. Another 40 tons quickly followed.
U.S. impact
The hurricane made landfall in New York and New Jersey on Oct. 29, 2012, colliding with winter weather systems already present and creating a "perfect storm."  Widespread impact included destructive winds, heavy rainfall, storm surge flooding, and even heavy, wet snow.  In New York and New Jersey, the storm surges were higher than 13 feet above the average low tide.
At the height of the storm, more than 7.5 million people were without power. Power outages continued for weeks after the hurricane made landfall, yet many residents remained in their homes.
In New England, Hurricane Sandy was complicated when a Nor'Easter blew in a few days later, bringing another blast of cold air and high storm surges to the area. West Virginia and Tennessee received nearly three feet of snow as a result of the storm.
Facts & stats
Hurricane Sandy was the deadliest and most destructive hurricane of the 2012 Atlantic hurricane season, as well as the second-costliest hurricane in United States history.
286 people died, 146 of them in the U.S., making Sandy the deadliest hurricane to hit the United States mainland since Hurricane Katrina in 2005, as well as the deadliest hurricane to hit the East cost since Hurricane Agnes in 1972.
There were $68 billion in damages, much of it concentrated in New York and New Jersey, placing it among the worst U.S. disasters.
Sandy damaged or destroyed 305,000 housing units and disrupted more than 265,000 businesses in New York. In New Jersey, 346,000 housing units were destroyed or damaged, and 190,000 businesses affected.
Congress passed a $50.5 billion emergency package of relief and recovery aid. Added to the $9.7 billion previously approved for a federal flood insurance program, the total is roughly in line with the $60.4 billion President Barack Obama requested.
In New York and New Jersey, the storm surges were higher than 13 feet above the average low tide.
Insights from Dr. Irwin Redlener on lessons from Hurricane Sandy
Dr. Irwin Redlener, Director, National Center for Disaster Preparedness, Mailman School of Public Health, Columbia University and Co-Chair, NYS Ready Commission and Center for Disaster Philanthropy Advisory Council Member outlines lessons in five key areas: evacuations, citizen preparedness, vulnerable populations, incident command and coordination, mental health, training, and recovery. Read his full analysis provided to Philanthropy New York.
Insights from the CDP advisory council on Hurricane Sandy
While thousands of NGOs and volunteers rushed to offer much-needed immediate relief to communities and people impacted by Hurricane Sandy, the Center for Disaster Philanthropy estimated it would take years to fully rebuild communities in the United States and even longer in the Caribbean. The Center for Disaster Philanthropy's Advisory Council — experts from academia, the not-for-profit, public, and private sectors — offer their insights on long-term recovery needs and opportunities for donors.
Ensure the needs of vulnerable populations are being met by disaster response and recovery initiatives.
These include the elderly with no young relatives, the physically and mentally disabled (including veterans with post-traumatic stress disorder), etc. Invest in organizations that have a history of working in these areas and previous relationships with those involved. Additionally, assess ways to assist vulnerable populations in preparedness. Many residents in New York chose to shelter in place, which was made more difficult as power outages continued to for weeks. While some of those residents were resilient for a few days, as the disaster lingered on, living conditions became extremely challenging.
Create preparedness programs that include potential outcomes, as well as weather forecast models that include consequence analysis. 
Improved risk analysis may help future populations be more willing to move out of harm's way.
Support further research into climate change and its effect on natural disaster occurrence. 
In addition, consider how this research could be linked to disaster risk reduction strategies.  
Develop guidelines for protecting children—both physically and psychologically—during and after disasters.
Strategies for tracking displaced children, for example, could be improved, and standard protocols could be set for schools and day care centers.
Explore more stable and resilient supply chains for medical needs, including prescriptions. 
Infrastructure damage—especially in areas of large populations—can mean many without access to the help they need.
Seek out programs that aim to help with recovery and rebuilding in overlooked areas such as West Virginia, Connecticut, Haiti, Cuba, and Jamaica. 
With large population centers like New York and New Jersey affected, some of the less densely populated areas have not received as much media attention or philanthropic support.
CDP's Hurricane Sandy Disaster Fund supported organizations working to help New York and New Jersey recover from October 2012's Superstorm Sandy.
Philanthropic and government support
While immediate relief dollars went to housing, food and clothing, the CDP Hurricane Sandy Disaster Fund was established to invest in long-term projects that fill gaps where public resources are unavailable or scarce. We requested grant applications from NGOs committed to projects that cross broad disciplines to ease the transition from disaster to normalcy; foster collaboration among donors; use existing local philanthropic networks and a work to strengthen local philanthropy; promote cross-sector coordination with academics, donors, think tanks, and public and private humanitarian actors; and support innovative research that informs policy and strengthens future disaster preparation and response.
Explore how other donors are responding.
View a list of established relief and recovery funds.
See the list of cash grants awarded.
AidMatrix worked to get the needs of impacted communities captured and listed on The National Donations Management Network.
All Hands had two superstorm Sandy response efforts: Project Staten Island and Project Long Island. They housed staff and team leaders within the impacted areas, and coordinated efforts of volunteers to aid residents by removing debris (mucking) and removing affected walls/floors (gutting.
American Red Cross worked both immediately and long-term to help those affected by the storm. Red Cross workers met with families to get them financial assistance to help with security and utility deposits, home repairs and rent, as well as link them to available social service programs. In addition, the Red Cross gave grants to a number of nonprofits working in New Jersey and New York to help people with home repairs, mold remediation, food and financial assistance, and to support the work of community.
AmeriCares provided more than $6.5 million in aid, benefiting more than 450,000 people, including $3.5 million in medicines and relief supplies to hard-hit communities. AmeriCares also provided $3.0 million in funding to organizations
ASPCA staff and responders provided immediate relief to families affected by flooding and power outages. Responders delivered supplies, crates and food to evacuation centers, where hundreds of animals were housed, in the five boroughs. After the storm, the ASPCA worked to ensure that animal shelters in some of the hardest-hit areas had the resources necessary to stay in operation. Through an emergency grant program, the ASPCA provided over 40 grants totaling over $350,000 to organizations responding to, or impacted by, Hurricane Sandy.
The Coalition for the Homeless worked to repair damage to shelters in the New York area. Before the hurricane, 47,000 people were staying in homeless shelters, a 20 percent increase from 2011. Many of the homeless shelters were evacuated and some that offered specialty services, such as those with HIV/AIDS, and youths, were left without heat, while at least one encountered significant flooding.
CERF (Craft Emergency Relief Fund + Artists' Emergency Resources) offered emergency relief to craft artists and emergency resources that benefited all artists. In response to the storm, the organization launched the CERF+ Artists' Relief Exchange in which artists can post needs and those with things or services to offer to artists can make them available. In addition, it offered grants up to $3,000 and no interest loans for craft artists who have had career-threatening emergencies.
Church World Service shipped $480,000 worth of blankets, hygiene kits, baby care, emergency cleanup kits, and school kits to New York, New Jersey, Pennsylvania, and West Virginia. It also launched a $100,000 appeal to provide relief in Haiti and Cuba.
Catholic Charities USA worked with its local agencies to assess needs that Hurricane Sandy created in communities and provided immediate services. It estimated that 50 of its local agencies provided direct relief. In the months following Hurricane Sandy, Catholic Charities USA distributed approximately $2.75 million worth of grants and in-kind donations to Catholic Charities agencies affected by Hurricane Sandy. CCUSA has also pledged to provide additional services in the form of long-term recovery grants totaling roughly $5 million for disbursement over the next five years.
Collegiate Church Corporation designated $200,000 to Hurricane Sandy relief. The organization's five ministries are engaged in hands-on recovery work in Staten Island, the Rockaways, the New Jersey shore and the East Village. They distributed food and supplies and helped with clean up and rebuilding efforts.
Episcopal Relief and Development remained in contact with key diocesan staff to gather information about where damage had occurred and what the most pressing needs were. Many Episcopal congregations launched into action, expanding their feeding ministries, providing basic supplies and gas cards, and hosting community agencies that connected people to services and federal disaster funds.
Feeding America member food banks provided food and other supplies to those affected by Hurricane Sandy. More than 243 truckloads of food and grocery products–or 7.6 million pounds — were distributed to 11 food banks and more than $1 million was secured from corporate partners.
Hands on Network, an enterprise of Points of Light, registered volunteers to respond to the disaster.
Humane Society of the United States deployed more than 140 staff and volunteers, helped rescue more than 350 animals from devastated areas, cared for more than 700 animals in emergency shelters, and helped set up four distribution centers for supplies. With the HSUS' help, owners reclaimed more than 400 pets in total.
Jewish Federations of North America launched the JFNA Hurricane Relief Fund to contribute to recovery and rebuilding in the wake of Hurricane Sandy. The Jewish Federation system across the continent raised $7.4 million to aid victims of Hurricane Sandy. The funds already have gone toward basic amenities like food, clothing and housing, and will continue to be allocated for long-term needs.
International Medical Corps mobilized emergency response teams to the hardest hit areas of Haiti. In addition to medical care and screenings, IMC also distributed hygiene, shelter and kitchen kits to internally displaced families.
Medical Reserve Corps instituted numerous preparedness and response activities related to Hurricane Sandy. The units that performed sheltering functions reported staffing and/or assisting in the setup of general community, functional, or special needs shelters and working at shelters in support of the American Red Cross. Units also indicated that they provided the community with health education, emergency communications support, and surge staffing to local hospitals, emergency management agencies, and public health departments.
Islamic Relief USA worked with Smile, a local organization in New Jersey, to distribute food parcels to families in need in New Jersey. IRUSA staff and volunteers also provided shelter management services and helped however else needed at two separate hurricane shelters on the campus of Rutgers University until the shelters closed on Nov. 2. IRUSA also worked with the Church of Jesus Christ of Latter-day Saints to help with cleanup efforts across New Jersey and New York.
National Voluntary Organizations Active in Disasters (NVOAD) collaborated with state VOAD members and helped to coordinate on a regional, multi-state level. The organization also posted two resource papers on its website, on providing food to infants and children in a disaster, and promoting the Disaster Distress Hotline.
New York Cares, an organization that mobilizes volunteers in the city year-round, kicked off its annual coat drive earlier than usual to meet needs caused by Sandy. The organization gathered coats at the Veteran's Day Parade.
Operation Blessing International deployed staff with a mobile command center; mobile kitchen with the capacity to serve up to 2,000 meals daily; construction trailers with tools and safety equipment needed for debris removal, tarping roofs, flood cleanup and gutting homes; kerosene heaters, and more.
Presbyterian Church in America – Mission to North America worked closely with local church leadership to assess needs. The organization also worked through VOAD affiliations to determine specific needs.  It also mobilized volunteers to assist in Atlantic City.
Quality Parks documented the impact of the hurricane on the beaches in the region and sought donations to begin a Long Island Master Naturalist program, which will train volunteers in four phases of emergency management: mitigation, preparedness, response, and recovery.
Salvation Army served first responders and survivors at 16 shelters throughout New Jersey, and provided meals in 12 counties. In New York City, it is coordinated the city's Food Access Plan, overseeing distribution of food and water to 17 sites in Staten Island, Queens, Brooklyn, and Manhattan. In Nassau County, N.Y., meals ready to eat provided by the state and 1,000 blankets provided by The Salvation Army were distributed to residents of Island Park, one of the hardest hit areas. And in nearby Suffolk County, the Salvation Army worked to distribute in-kind donations for Sandy survivors.
Samaritan's Purse coordinated more than 8,600 volunteers who cleared debris, removed downed trees, and made emergency repairs for more than 1,300 homeowners. The organization also helped 40 people return home over the course of the next two years by making repairs and building new homes are at no cost to homeowners who were chosen because they lacked the means to restore their own homes or because they lost their houses completely in the hurricane.
Save the Children delivered food, hygiene supplies, blankets, toys and children's clothing to children and families in shelters. This included supplemental food for 15,545 children and their families and 150,000 diapers and other infant hygiene supplies for families with young children. They opened storm-tested Child-Friendly Spaces at 16 shelters for children who did not have safe places to play. These spaces benefited 1,485 children. Save also helped nearly 30 local centers to re-open, through grants or distributions of materials. Save the Children raised more than $3 million for the Hurricane Children in Emergency Fund.
Southern Baptist Disaster Relief (SBDR) volunteers prepared more than 1 million hot meals within two weeks of landfall of Hurricane Sandy. More than 1,000 SBDR volunteers assisted victims of Hurricane Sandy.
Sparkrelief.org helped feed more than 4,000 people, and partnered with Aubuchon Hardware to collect and distribute goods donated by thousands of people, and helped Lush Cosmetics distribute over $40,000 worth of bath products to those in need along the coast in New York and New Jersey.
World Renew rapid response teams served in the New Jersey communities of Midland Park, Little Ferry, and Union Beach to remove downed trees, clean-out flooded homes, and prevent mold. Regional and project managers and staff assisted many communities in the early planning stages for a long-term recovery. World Renew provided start-up grants to committees in Bergen, Monmouth, and Middlesex Counties in New Jersey.
World Vision disbursed over $2.4 million in assistance while working with strategic partners in providing disaster relief supplies, essential items and other non-food items that facilitated long-term recover in neighborhoods throughout New York City.
Resources
Hurricanes, Typhoons and Cyclones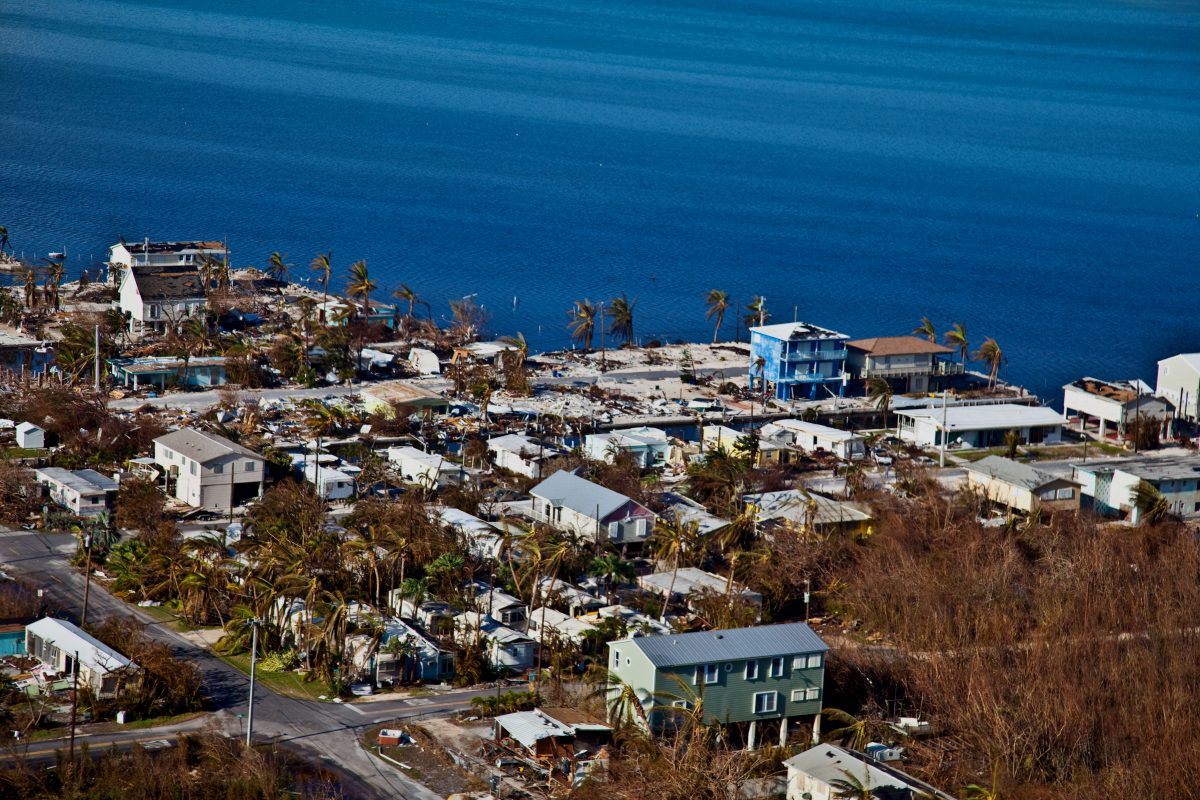 Hurricanes, Typhoons and Cyclones
Hurricanes, also called typhoons or cyclones, bring a triple threat: high winds, floods and possible tornadoes. But there's another "triple" in play: they're getting stronger, affecting larger stretches of coastline and more Americans are moving into hurricane-prone areas.
Climate Change
Climate Change
Climate change refers to any significant change in the measures of climate lasting for an extended period of time. In other words, climate change includes major changes in temperature, precipitation or wind patterns, among other effects, that occur over several decades or longer.
Floods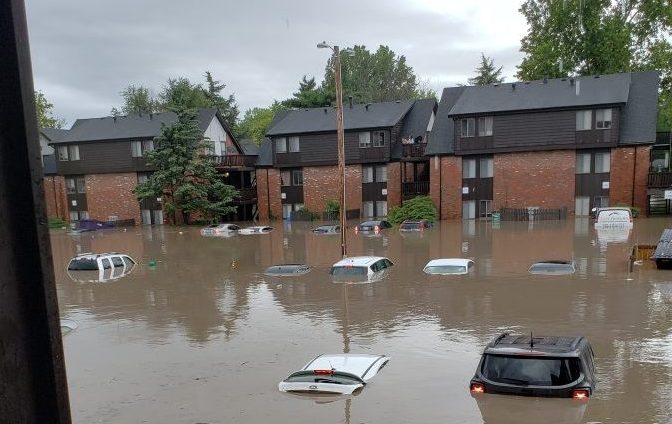 Floods
Flooding is our nation's most common natural disaster. Regardless of whether a lake, river or ocean is actually in view, everyone is at some risk of flooding. Flash floods, tropical storms, increased urbanization and the failing of infrastructure such as dams and levees all play a part — and cause millions (sometimes billions) of dollars in damage across the U.S. each year.