Last updated:
Louisiana Floods
A storm system, described by the National Weather Service as an "Inland Tropical Depression," dropped more than 24 inches of rain across Louisiana between August 11 and 13, 2016 and at the time, became one of the largest disasters in the United States since Hurricane Sandy.
Hurricane Harvey surpassed it the following year.
Meteorologist Ryan Maue estimated that 6.9 trillion gallons of rain fell in the state between August 8 and 14. This was more rainfall than during Hurricane Katrina. At least six rivers in southeast Louisiana had record crests. More than 20,000 people were rescued from flooded homes and vehicles, thousands were evacuated and thousands more were without power for day. At least 100 roads and highways were temporarily closed. At least 50-70,000 structures flooded. The Louisiana National Guard activated more than 2,000 guardsmen. At least 13 people died from the flooding.
Sources for this disaster profile include FEMA, National Weather Service, CNN News, responding NGOs and funders.
(Photo: U.S. Coast Guard members rescue locals from floodwater on their flat-bottom boats in Baton Rouge, Louisiana, Aug. 14, 2016. Source: U.S. Coast Guard, Petty Officer 3rd Class Brandon Giles)
What was the impact on the community?
In Baton Rouge, at least 273,391 people were living in flooded areas and only 15 percent of affected homes had flood insurance. More than 7,000 businesses were affected, with retail, construction, healthcare, manufacturing and food service industries among the hardest hit.
Louisiana's governor, John Bel Edwards, declared a state of emergency and a federal disaster declaration (DR-4277) was issued for affected areas by President Obama on August 14. There were 22 parishes included in that declaration – just over one-third of the state's 64 parishes – for Individual Assistance and Public Assistance. An additional four parishes received public assistance only.
Even years after the flood, there are extensive needs that require community and philanthropic support. Some families still have homes that require mucking and gutting. Other homes may have been stripped to the studs, but families have not been able to rebuild their homes yet. In other cases, families have moved homes but are living in conditions that do not meet safety standards, lacking necessary repairs. Many businesses have not recovered; therefore, individuals have lost their employment.
Long-term recovery
Long-term recovery will include restoration of property, business recovery and environmental cleanup, as well as repairing infrastructure damage to roadways and bridges. There are significant mental health needs for the community as well. Most Louisiana residents are survivors of Katrina or other major hurricanes and this storm served to re-traumatize them.
As with most disasters, experts recommend cash donations. They allow on-the-ground agencies to direct funds to the most significant area of need, support economic recovery and ensure donation management does not detract from disaster recovery needs.
Contact CDP
Recovery updates
If you are a responding NGO or a donor, please send updates on how you are working on recovery from this disaster to Tanya Gulliver-Garcia.
Donor recommendations
If you are a donor looking for recommendations on how to help with disaster recovery, please email Regine A. Webster.
Philanthropic and government support
In the wake of the March 2016 floods that also devastated the state, and just before the August 2016 floods, the Center for Disaster Philanthropy and the Irene W. and C.B. Pennington Foundation convened a meeting of interested Louisiana and national philanthropies, government partners and community entities to discuss the potential for a public-private philanthropy partnership.
The resulting consortium – the Louisiana Disaster Recovery Alliance – brings Louisiana's philanthropic community together with federal and state government partners, including agencies of the State of Louisiana (Governor's Office of Homeland Security and Preparedness, Office of Community Development – Disaster Recovery Unit, Department of Child and Family Services, Louisiana Economic Development) and federal government agencies involved with the National Disaster Recovery Framework – such as the Federal Emergency Management Agency, the Department of Housing and Urban Development, Department of Commerce, Department of the Interior, Department of Health and Human Services, U.S. Army Corps of Engineers and the Environmental Protection Agency.
The goal of the Louisiana Disaster Recovery Alliance is to create positive, system-wide change and cooperation that will lead to holistic solutions and sustainable recovery efforts – building local capacity and strengthening local resilience. LDRA has made the following grants:
Other Baton Rouge and Louisiana-based foundations carried out their own funding initiatives as well, separate from LDRA:
Following the FEMA declaration, FEMA approved:
83,010 Individual Assistance Applications totaling $776,036,822 in Individual and Households Program dollars.
$682,929,873 was obligated through the Public Assistance Grants program.
We welcome the republication of our content. Please credit the Center for Disaster Philanthropy.
Fund resources
Floods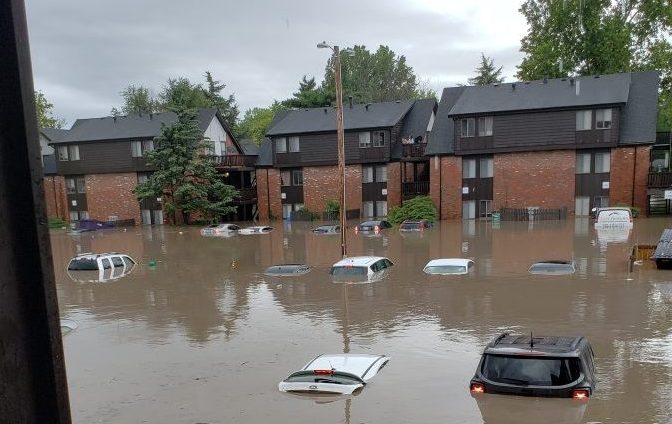 Floods
Flooding is our nation's most common natural disaster. Regardless of whether a lake, river or ocean is actually in view, everyone is at some risk of flooding. Flash floods, tropical storms, increased urbanization and the failing of infrastructure such as dams and levees all play a part — and cause millions (sometimes billions) of dollars in damage across the U.S. each year.