The 2020 tornado season got off to a busy and early start with the first confirmed tornadoes coming just ten days into the year and 88 by the end of January alone.
By the end of April 2020, there had been 460 confirmed tornadoes and the U.S. appeared to be headed for one of the busiest tornado seasons on record.
However, activity dropped off significantly after April with only 69 confirmed tornadoes in May 2020 – compared with the average of 272 for the same month each year and 509 confirmed reports in 2019. The last time there were fewer than 100 tornadoes in the month of May was 1970. As of July 24, there were 944 reported and 616 confirmed tornadoes. In April, every day but three had severe weather reports leading to the second highest number of tornadoes recorded in that month since recent record keeping began.
The majority of and the biggest tornadoes have occurred in a band ranging from the north of Texas, through Oklahoma, Arkansas, northern Louisiana, Tennessee, Mississippi and Alabama. This is significant because these areas, sometimes known as Dixie Alley, are generally more likely to experience tornadoes in the fall.
(Photo: As evening falls in East Nashville, the volunteer clean up continues after the tornado. Source: Metro Nashville PD)
Carrollton, Alabama and Haughton, Louisiana – Jan. 10-11
A series of tornadoes touched down in Pickens County, Alabama; the strongest one, an EF2, passed just west of the town of Carrollton. Another EF2 tornado touched down near Haughton, Louisiana, and was on the ground for more than 40 miles (64 kilometers) traveling at about 60 mph (97 km/h) according to the National Weather Service (NWS). These were part of a major outbreak of 79 confirmed tornadoes that hit overnight between January 10-11. This outbreak was estimated to cost $1.1 billion, the first billion-dollar disaster of 2020 in the U.S.
Kentucky, Tennessee and Alabama – March 2-3
Through the overnight hours on March 2-3, 14 tornadoes ranging from EF0 to EF4 tore through southern Kentucky, Middle Tennessee and northern Alabama, bringing death and destruction. The worst devastation occurred in Cookeville and the North, East and Five Points areas of the city of Nashville. While this was small in comparison to the January outbreak, the weather was predicted to be mild, making these tornadoes unexpected and deadly. The first tornado formed after 11 p.m. local time when most people were already in bed.
An EF3 tornado touched down in the city of Nashville around 12:30 a.m. local time and followed a path very similar to previous major tornadoes in 1998 and 1933. This tornado destroyed buildings and aircraft at the John C. Tune airport, as well as other buildings throughout the area including the Basement East music venue.
A second tornado from the same system touched down about 15 minutes later at approximately 1:50 a.m. local time just outside of Baxter, Tennessee, and continued east into the city of Cookeville. This EF4 tornado was considered a major tornado by the NWS and caused catastrophic damage along its 8 mile (13 kilometer) path. Because of the time of day and the fact that many people were not expecting this system to produce a tornado, 19 people died and another 87 were injured. This outbreak was also estimated to cost $2 billion, making it the second billion-dollar U.S. disaster of the year.
Arkansas, Kentucky, Iowa, Illinois and Wisconsin – March 28-29
A system moved through the area traditionally known as Tornado Alley, spawning a total of 20 tornadoes between Arkansas and Wisconsin. The largest, an EF3 tornado, moved through the city of Jonesboro, Arkansas, as several news stations live-streamed video. While there were no deaths, 22 people were injured and there was severe damage to the Jonesboro airport and several industrial buildings.
Easter Weekend Storms – April 12-13
Starting just after midnight on April 12 and continuing until about 3:30 p.m. on April 13, 137 tornadoes happened across an area ranging from Texas to Florida and as far north as Maryland. A pair of EF4 tornadoes ploughed through southern Mississippi, leaving a trail of destruction through a forest that could be seen from satellite images provided by NASA. These tornadoes were responsible for a total of 12 fatalities, with the NWS Storm Prediction Center calling it an "exceptionally rare event." At its largest, the second tornado was a massive 2.3 miles (3.6 kilometers) in width and caused unprecedented damage to buildings and fire stations, as well as the destruction of an entire forest, debarking and denuding entire stands of trees.
Purvis, Mississippi – April 19-20
An estimated 20 tornadoes moved through a stretch between Mississippi and Florida, with the largest being a violent EF4 tornado that struck an area just south of Hattiesburg and north of Purvis in southern Mississippi. This tornado was on the ground for just more than 54 miles (87 kilometers) and "intensified quickly" to its full strength of 170 mph (264 km/h) according to NWS.
Oklahoma, Texas and Louisiana – April 22
A storm system blew through northern Texas, southern Oklahoma and northern Louisiana, spinning off 28 reported tornadoes. Emergency management officials opened up two emergency shelters and emergency responders were staged in advance of the predicted severe weather.
One of the strongest tornadoes struck the town of Madill, Oklahoma, where at least two people were picked up and violently thrown by the tornado, one of them landing .25 miles (0.4 kilometers) away from the manufacturing plant where he was just leaving work. These storms destroyed buildings and trapped people inside of their homes; more than 150,000 customers between Texas and Georgia lost power.
Texas, Arkansas, Missouri, Tennessee and South Dakota – May 3-4
Severe storms battered a wide swath of the U.S. with heavy rains, high winds and large hail causing significant impacts across the area. Fayetteville, Arkansas, had softball-sized hail pound buildings and vehicles, while Missouri and South Dakota saw golf ball and tennis ball-sized hail respectively. Areas south of Dallas had smaller hail, ranging from dime- to quarter-sized hail but received enough to cover the ground, making it look like it snowed. Meanwhile, Nashville was battered by back-to-back storms on both May 3 and 4, leaving hundreds of thousands of customers without power while the city continued to recover from the tornadoes in early March.
Church Point, Louisiana – May 17
An EF3 tornado struck the community of Church Point, Louisiana, the evening of Sunday, May 17, packing 150 mph (240 km/h) winds, resulting in a mobile home being picked up and thrown approximately 50 yards (46 meters) with its occupants inside. The tornado was relatively thin, only measuring 100 yards (91 meters) across, and was on the ground for approximately 4 miles (6 kilometers).
San Antonio, Texas – May 25
An EF1 tornado with 100 mph (161 km/h) winds touched down in the Wildhorse neighborhood on the northwest side of San Antonio, causing significant damage to buildings and vehicles. This tornado was strong enough to tear away roofs and destroy trees and fences. Nearby areas also received damage from straight-line winds.
Adair and Delaware Counties, Oklahoma – May 25
At least five tornadoes struck eastern Oklahoma, all of which were classified as either EF0 or EF1 and were relatively short-lived with most touching down for less than five minutes. While these tornadoes damaged tree limbs and uprooted some trees, there were no confirmed property losses or injuries.
June Storms
While May was relatively slow in terms of tornadoes, the beginning of June saw a large number of major storms and minor tornadoes across a wide swath of North America. Overall however, June had one of the lowest numbers of tornadoes recorded in the U.S.
Although at least three tornadoes were reported around southern Minnesota on June 2, there was limited damage and no injuries or fatalities were reported. This series of storms continued to sweep through the mid-Atlantic region, leaving 525,000 people without power at the height of the storm. It produced a weather phenomenon known as "derecho;" a long-lived straight-line windstorm made up of multiple thunderstorm cells that can also spawn tornadoes.
In the early morning hours of June 4, an EF0 tornado swept through the eastern part of the Kansas City, Missouri area. This tornado was on the ground for just under 6 miles (9.7 kilometers) and only minor damage was reported. Another small tornado hit the community of Archie, south of Kansas City; this one was on the ground for just under 2 miles (3.2 kilometers). These tornadoes were caused by the convergence of two storms moving in opposite directions that collided around Kansas City. This same system spawned severe thunderstorms in the area of Chapman, Nebraska, toppling poles and bringing down powerlines, as well as damaging at least two homes.
The remnants of Tropical Storm Cristobal merged with another storm system and brought heavy winds and a path of destruction up the Mississippi Valley and through the Great Lakes. Heavy rains brought a risk of flash flooding to Wisconsin and Minnesota, though the system moved too quickly to drop enough rain to cause flooding. Meanwhile, high winds blew over tractor-trailers and damaged utility lines across the Upper Midwest, leaving more than 450,000 customers without power, most of those in Michigan. These same storms caused at least one building to collapse in Sandusky, Ohio, and spawned two tornadoes across Lake Erie in southern Ontario.
Grand County and Otter Tail County, Minnesota – July 8
An extremely powerful EF4 tornado with estimated peak winds of 170 mph touched down west of the town of Ashby for nine destructive miles in the early evening of July 8. Although it was a weak tornado when it touched down, it quickly became a major tornado that swept a machine shop from its foundation. A second weaker tornado and some high winds also did damage the same day in Minnesota.
What was impact of the tornadoes?
As of July 24, 2020, 75 people had been killed in 23 separate tornadoes, mostly through the US Southeast in the area known as Dixie Alley. On July 8, the National Centers for Environmental Information (NCEI) from the National Oceanic and Atmospheric Administration (NOAA) released the list of billion-dollar disasters for the first six months of 2020. The 10 events listed have already exceeded the average number of billion-dollar disasters over the last 40 years (6.6 per year). Of those ten events, at least six of them involved tornadoes – leading to at least $12.6 billion in damage.
While many people are continuing to recover from these storms, there are no exceptional needs that have been identified by local agencies at this time.
Damage assessments and rebuilding activities are often conducted by volunteer agencies. With the additional pressure of COVID-19 and the higher incidence of tornadoes, many volunteer agencies had to work in different ways. Response has been slower and costs higher so ongoing support is needed.
Donations of cash to local and national agencies who are supporting the recovery effort in areas affected by these storms will help replace resources that were used to provide immediate response to this disaster.
People who were in precarious employment situations and who are unable to work because they have lost their houses or places of employment will need ongoing support to meet their basic needs.
People with disabilities and functional needs are at additional risk of illness or injury until regular support services such as home care and accessible transit are returned to regular operations.
People who were experiencing homelessness are also at increased risk, particularly to public health issues, as a result of temporary or long-term business closures, an increase in shelter occupancy rates and a decrease in safe public spaces.
To support the recovery efforts, please donate to CDP's Disaster Recovery Fund.
Contact CDP
Recovery updates
If you are a responding NGO or a donor, please send updates on how you are working on recovery from this disaster to Tanya Gulliver-Garcia.
Donor recommendations
If you are a donor looking for recommendations on how to help with disaster recovery, please email Regine A. Webster.
Philanthropic and government support
Through its Disaster Recovery Fund and with the support of an anonymous donor, the Center for Disaster Philanthropy provided a grant of $100,000 to the Community Foundation of Middle Tennessee, which has led the relief and recovery effort after the devastating tornadoes that tore through the Nashville area on March 2 and 3, causing at least $2 billion in damages.
With support from the Tennessee Titans Foundation, the National Football League Foundation, the Wells Fargo Foundation and more than 20,000 individual donors, the Community Foundation of Middle Tennessee has provided grants worth more than $3.7 million to 98 local agencies working on the ground in the affected area.
The State Farm Mutual Automobile Insurance Company Contributions Program granted $3,000 to the Salvation Army of Jonesboro for reconstruction and recovery after the storms on March 28 and 29.
By July 28, FEMA had made 15 major disaster declarations related to the 2020 tornado season. These declarations allowed for at least $16 million of individual assistance and $7 million of public assistance to be made available for disaster relief and recovery from the federal government.
Resources
Tornadoes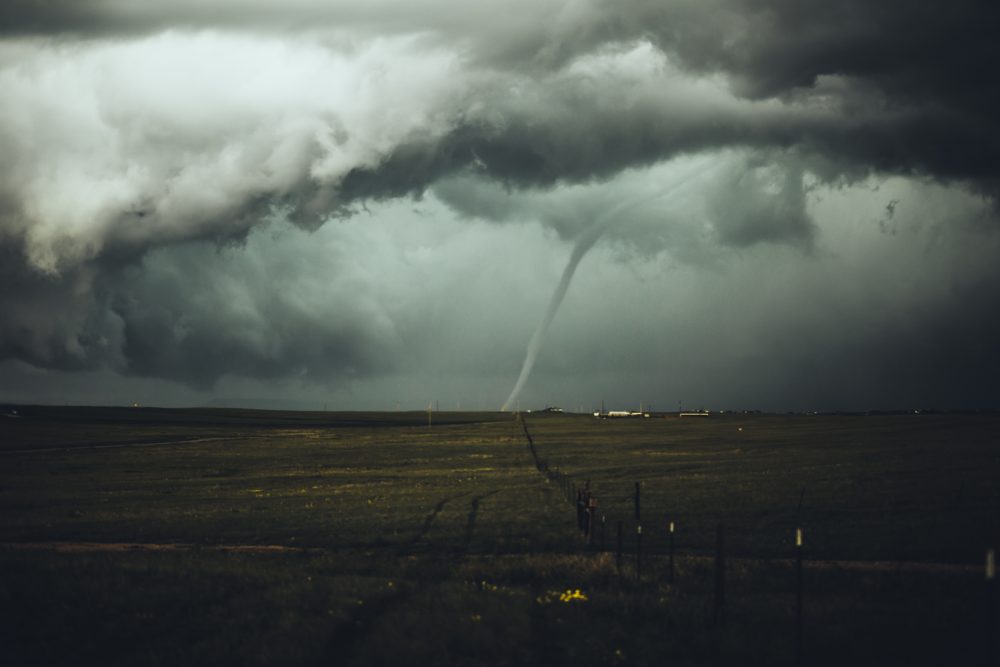 Tornadoes
The National Weather Service defines tornadoes as "a violently rotating column of air touching the ground, usually attached to the base of a thunderstorm." The U.S. is home to more tornadoes than any other country in the world, with approximately 900 to 1,700 tornadoes occurring a year throughout the country.
Mental Health and Trauma
Mental Health and Trauma
Mental health includes our emotional, psychological, and social well-being. It affects how we think, feel, and act. It also helps determine how we handle stress, relate to others, and make choices. Mental health is important at every stage of life, from childhood and adolescence through adulthood.
FEMA
FEMA
The Federal Emergency Management Agency (FEMA) is the government agency charged with coordinating the response to disasters that occur in the United States and that overwhelm the resources of local and state authorities.