Last updated:
Texas Flooding
During the last week of May and early June 2016, Texas experienced another round of severe rain storms, sending rivers over their banks and the state into it's sixth flood event since Spring 2015.
The preceding flood events were costly, often repeatedly damaging homes, businesses, and infrastructure. It's estimated that flood events in 2015 caused more than $3 billion in damage (based on damage assessment reports from the National Weather Service, FEMA, and insurance agencies). It's unknown the damages caused by 2016 floods, not just to buildings and infrastructure, but also to crops and agriculture resources.
Many rivers reached record flood levels, some not seen in more than 100 years.
(Photo: Texans are evacuated in Fort Bend County, Texas on June 2. Source: Staff Sgt. Timothy Pruitt/ Texas State Guard)
Flooding events during the past year have placed about 151 of Texas' 254 counties under federal individual assistance status. It's expected that this latest round will add an additional 10 to 15 counties to that list.
Sources for this profile: National Weather Service, Rueters News Service, Texas VOAD, and responding nongovernmental organizations (NGOs).
What was the impact of the flooding?
Eighteen people died in the flooding. More than 20 inches of rain fell in two days (May 26-27) in some areas, according to the National Weather Service. On May 26, more than 183,000 square miles of Texas was under a flash flood warning. Rivers have reached record levels, most notably the Brazos River, which winds 840 miles through Texas, and has reached levels not seen in more than century.
Key facts
Eight counties in Texas have been hit three times by a disaster significant enough to receive a Federal Individual Assistance declaration.
More than 35 trillion gallons of rain have fallen in Texas in the past month. An estimated 240 billion gallons of rain fell in the Houston area alone during the latest round of flooding.
Emergency crews made more than 1,200 high-water rescues.
The flooding killed at least 18 people.
At one point in a two-day period, 183,000 square miles in Texas was under a flash flood warning.
Flooding along the Brazos River has reached levels not seen in more than a 100 years.
Philanthropic and government support
All Hands has teams on the ground, completing assessments and beginning work. All hands has partnered with UMCOR-TX for work in the Houston area.
American Red Cross is responding throughout flooded areas distributing meals, water, and relief supplies, and providing mental health support.
AmeriCares has been providing water, hygiene kits, and insulin and tetanus vaccines to partners throughout Texas.
Direct Relief has delivered 25 shipments, valued at more than $162,000, of medicines and supplies to eight community clinics and health centers. Items include prescription and over the counter medicines, inhalers, wound care supplies, personal care items, medical outreach backpacks, emergency hygiene kits, and items from Emergency Health Kits.
Feeding Texas is supporting disaster relief efforts in Austin, Bexar, Bastrop, Brazoria, Brazos, Fort Bend, Grimes, Hidalgo, Hood, Madison, Montgomery, San Jacinto, Somervell, Stephens, Travis, Trinity, Waller, Washington and Wharton counties, by distributing emergency family food boxes and supporting other disaster relief agencies with water and snacks. The organization feeds millions of struggling Texans through a statewide network of food banks and leads the public conversation to solve hunger in Texas.
Mercy Chefs has deployed twice in response to recent flooding Houston, first in April serving more than 8,000 meals in the Northeast Houston/Cypress area, then again in May, serving more than 12,000 meals in Brazoria county. Mercy Chefs is a faith based public charity committed to providing high quality, professionally prepared meals to victims, volunteers, and first responders in disaster.
OneStar Foundation is the State Service Commission for Texas and is the primary point of contact for National Service resources in Texas during times of disaster. OneStar Foundation presently has one AmeriCorps National Civilian Community Corps (NCCC) team working with the Texas Baptist Men in Conroe and Rosenberg to help with mucking and gutting structures; and a second team working with Volunteer Houston in Fort Bend assisting with volunteer and donations management. Texas Conservation Corps, which is an AmeriCorps Disaster Response Team (A-DRT) program, will be deploying to Brazoria County TX to assist with debris removal, mucking and gutting of homes, and data entry at the Multi-Agency Resource Center (MARC). Hoppa Tribal Civilian Community Corps (TCCC), which is also an A-DRT program, has provided six AmeriCorps members to work with Information Technology Disaster Resource Center (ITDRC) and VisionLink to field calls from homeowners who are in need of debris removal and clean-up assistance from VOAD partners.
Reachout America has been active in community support and logistics throughout Texas.
Salvation Army has responded to flooding throughout Texas during the past several months with food, water, blankets, hygiene and other supplies. In Corpus Christi, the local Salvation Army chapter continues to provide long-term flood relief to clients.
Texas RioGrande Legal Aid is a non-profit law firm that provides free legal services to low-income clients. Individuals can apply for disaster-related legal assistance through its Disaster Hotline at 1-866-757-1570. TRLA's service area includes 68 counties in Texas. At least two of the DR-4272 declared counties are in TRLA's service area (Hidalgo and Travis).  TRLA also participates in FEMA and ABA-YLD's Disaster Legal Services program, and is planning to be present at local Disaster Recovery Centers once they open.
Victim Relief mobilizes the faith community to partner with law enforcement, victim service organizations and homeland security to deliver physical, emotional, and spiritual support to victims of crime, disaster and terrorism. They have worked in southeast Texas flood relief and recovery, Houston and Wharton. Victim Relief is currently providing emotional and spiritual care in Rosenberg to those who have lost their homes to the flooding and to the volunteers who are assisting in recovery.
Resources
Floods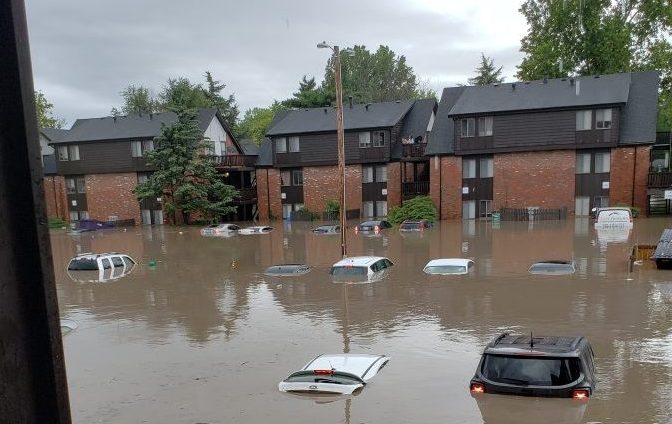 Floods
Flooding is our nation's most common natural disaster. Regardless of whether a lake, river or ocean is actually in view, everyone is at some risk of flooding. Flash floods, tropical storms, increased urbanization and the failing of infrastructure such as dams and levees all play a part — and cause millions (sometimes billions) of dollars in damage across the U.S. each year.