Last updated:
Typhoon Haiyan
One of the strongest storms to ever make landfall, Typhoon Haiyan (Yolanda) cut across nine regions in the central Philippines on November 8, 2013, leaving behind a wide swath of destruction. 
The storm was a category 5, with wind gusts up to 235 miles per hour, causing massive landslides and flooding.  The storm caused 6,300 deaths, injured at least 27,665, displaced more than 4.1 million, and destroyed more than a million homes. To date, at least 1,785 are still categorized as missing, according to the Republic of Philippines government.
(Photo: Nerissa Cumpio at the site of her destroyed clinic following Typhoon Haiyan. Source: Mercy in Action)
The worst areas affected by Haiyan have stabilized and transitioned to the recovery phase.  Humanitarian assistance is still required, particularly in the areas of food, clean water, shelter, and basic healthcare.  The Philippine government launched an $8.2 billion, 4-year plan focused on rebuilding areas destroyed by the storm and developing resilience and mitigation measures for future disasters. A response plan, coalescing United Nations organizations, nongovernmental organizations and international responders, was launched following the storm to support recovery efforts.
The most pressing needs in areas affected by Haiyan are permanent shelter and housing; livelihood recovery; health care; and food security.
Sources: USAID, NHK World, BBC, OCHA, CNN and responding NGOs. 
Latest Updates
Haiyan Recovery Still Has Long Road Ahead
Haiyan Recovery Still Has Long Road Ahead
Life after a Super Typhoon
Life after a Super Typhoon
CDP Typhoon Haiyan Recovery Fund Fills Recovery Gaps
CDP Typhoon Haiyan Recovery Fund Fills Recovery Gaps
What was the impact on the community?
Typhoon Haiyan, locally known as Yolanda, made initial landfall in Eastern Samar, Philippines on November 8, 2013. The storm tracked across the Visayas region, bringing high winds, torrential rain and storm surge, ultimately impacting up to 16 million people. Unable to communicate due to loss of power and phones, it took days, even weeks, to reach certain parts of the country to assess the damages. Reports confirm that more than 6,000 people have died and as many as 1,800 are missing.
Following the storm, severe damages to properties and infrastructure were been reported. Electric posts and trees blocked roads; buildings and houses, especially those of light materials, were flattened.
Typhoon Haiyan roared onto Samar at 4:30 a.m., flooding streets and knocking out power and communications networks in many areas of the hilly island in the region of Eastern Visayas, and then continued its march, barreling into four other Philippine islands as it moved across the archipelago.
With sustained winds of 315 kph (195 mph) and gusts as strong as 380 kph (235 mph), Haiyan may be the strongest tropical cyclone to hit land anywhere in recorded history.
The day prior to the storm making landfall, thousands of people evacuated villages in the central Philippines.  Authorities warned people in provinces across the country to prepare for possible flash floods, landslides and a storm surge as high as 7 meters (23 feet). About 125,000 people nationwide were moved to evacuation centers. However, many of those safe spaces were schools that could not sustain winds above 99 mph.
Among the most vulnerable were people living in tents on the central Philippine island of Bohol, where a 7.1-magnitude earthquake hit last month, killing at least 222 people, injuring nearly 1,000 and displacing about 350,000, according to authorities. On Friday, Bohol got a second jolt — this time from the typhoon's winds and rain, but they were spared a direct hit.
Overall, Philippines officials, who pride themselves on planning and preparation, had no idea that the storm would reach such magnitude. And the high rising tides, which do not always accompany typhoons, revealed itself much like a tsunami.
A season of challenges
The Philippines is an island nation of 96 million people living at the doorstep of climate change. Each year, Filipinos face recurring natural disaster, enduring typhoons, severe drought, floods and coastal erosion.
The year brought with it back-to-back events, with Tropical Depression Shanshan arriving in February and impacting 80,000 families, many of whom were still recovering from Typhoon Bopha, which occurred in 2012. Subsequent tropical depressions, typhoons, and monsoons occurred with regularity, taking hundreds of lives and leaving tens of thousands without homes.
The 7.1 magnitude earthquake on Oct. 15, 2013, in Bohol province killed 222 people and injured 976. Eight people are still missing. Over 344,300 people were displaced with 80 percent living in makeshift shelters built in open spaces near their damaged houses. Just two weeks later, Typhoon Krosa made landfall on Oct. 31, 2013, causing four deaths, and damaging 32,000 homes and 6.3 million in crops.
Facts and stats
Typhoon Haiyan is one of the strongest typhoons ever recorded, and is estimated to have destroyed about 70 to 80 percent of structures in its path.
The Philippines is hit by an average of 19 typhoons a year.
There are more than 6,000 confirmed deaths and 1,800 people are missing due to the storm.
16 million people were affected by Typhoon Haiyan in nine regions across the Philippines, and close to four million people were displaced.
More than one million homes were damaged or destroyed.
22 countries, including the United States, have offered aid.
Just prior to Typhoon Haiyan, a 7.2 magnitude earthquake struck Bohol province in central Philippines on Oct. 15, 2013, killing 222 people, and injuring 976 with 8 still missing.
The Philippines is one of the world's largest exporters of coconuts, and at least 33 million coconut trees were destroyed in the storm.  Newly planted coconut trees take six to eight years to mature.
The damage to the coconut- and rice-growing region from the storm is expected to amount to more than 3 billion pesos ($69 million).
Typhoon Haiyan damaged about 30,000 small-scale fishing boats and about 100,000 boats were lost or destroyed.
There is an estimated 1,000 births every day in storm-affected areas, and there is a significant shortage of reproductive health options in most areas.
Five months after Typhoon Haiyan, known locally as Yolanda, shelter remains a pressing issue.  USAID estimates that 36 percent of families affected by the storm continue to live in evacuation centers, tent cities, and spontaneous settlements.
Food
Food security continues to be a significant problem.  Much of the agricultural area and crops were destroyed by the storm.  Coupled with the loss in markets, equipment, and people from the food production network, there is a great instability in food supply.
Fishing and agriculture
The storm had a significant economic impact on the Philippines.  The disaster impacted more than 4 million livelihoods.  Those in the Philippines relying on fishing or agriculture for their livelihood suffered significant losses that will take months to recover from.  Many of those relying on fishing lost boats and equipment in the storm.  The Philippines was the world's largest exporters of coconuts.  Typhoon Haiyan damaged an estimated 33 million coconut trees, which affected more than one million farmers. Other agricultural losses included crops and livestock.  Due to the storm, many small farms were unable to plant in December, which further reduces the amount of available food in the coming year.  In addition, the dislocation of farmers and fishermen has made restarting these livelihoods more difficult.
As with most disasters, experts recommend cash donations. They allow on-the-ground agencies to direct funds to the most significant area of need, support economic recovery and ensure donation management does not detract from disaster recovery needs.
Contact CDP
Recovery updates
If you are a responding NGO or a donor, please send updates on how you are working on recovery from this disaster to Tanya Gulliver-Garcia.
Donor recommendations
If you are a donor looking for recommendations on how to help with disaster recovery, please email Regine A. Webster.
Philanthropic and government support
Donors
Data provided by The Foundation Center, and self-reported by funders.
Accenture, $1 million, to Plan International.
Aramark Corporation, $50,000 to American Red Cross.
Bank of America, $250,000 to American Red Cross and Save the Children.
Carlson Family Foundation, $10,000 to American Red Cross and International Rescue Committee, $25,000.
Colette Foundation, $25,000 to Plan International.
EMC Corporation Contribution, $100,000 to Give2Asia.
Fast Retailing, $103,316 to UNICEF.
Health Net Foundation, $50,000, American Red Cross.
Horizon Charitable Foundation, $50,000 to various NGOs.
Hyundai Heavy Industries, Inc., $200,000, to Korean Red Cross.
Island Insurance Foundation, $25,000 to the Filipino Community Center. The organizations is also partnering with the Consuelo Foundation in a dollar-for-dollar match of up to $2 million.
JCB Corporate Giving Program, $500,000 to Direct Relief.
Kaiser Permanente's Corporate Giving Program, $100,000 to American Red Cross and $25,000 each to Doctors Without Borders, Mercy Corp, Relief International, and Team Rubicon.
Kohl's Corporation Contributions Program, $50,000 to American Red Cross.
MasterCard Incorporated Corporate Giving Program, $100,000 to American Red Cross and $100,000 to World Food Programme.
Monsanto, $100,000 each to American Red Cross, Save The Children and International Rescue Committee. For long-term recovery Monsanto has provided $400,000 to help Filipino farmers access food and water and to rebuild and repair farmers' homes. The company is also donating seeds to farmers. The company has 100 employees in the area and has worked there for decades.
The Moody's Foundation, $50,000, to American Red Cross.
The Pfizer Foundation, $250,000  each to UNICEF and World Vision.
The Travelers Companies, Inc. Corporate Giving Program, $100,000 to American Red Cross.
Tyson Foods, Inc. Corporate Giving Program, $100,000 to World Food Programme.
United Health Foundation, $750,000 to Project Hope.
Xylem Watermark, $100,000, to Mercy Corp and Planet Water.
NGO Response
Take Action
Fund programs that support mental health. Counseling and other support services are needed and too few professionals are able to provide support.
Fund programs to meet immediate needs.With so many people displaced from the string of tropical depressions, typhoons and the earthquake, water, sanitation, and hygiene are tremendous concerns. With agriculture severely impacted, many families have serious food insecurity. The need for temporary shelter remains great.
Establish/strengthen the nation's evacuation centers. As the world's third most disaster-prone nation, the Philippines encounters numerous events each year.
Agriculture was severely damaged, and in many areas—such as banana plantations—it will take years to recover. Mitigation efforts as well as targeted investments will be needed to help improve livelihoods for years to come.
Fund environmental efforts to protect and improve coral reefs in coastal areas. The World Disaster Report 2012 reported that the Philippines could protect about a fifth of its population by improving protection of coral reefs. They are a primary line of defense against coastal hazards like typhoons.
Support programs that provide psychosocial assistance. In the initial days after 2012's Typhoon Bopha, the United Nations reported that many adults were unable to assist in recovery efforts because of the shock of the event. Children were left unattended, crying and begging at the roadside.
Support mid-to long-term recovery: After immediate relief is handled, the people in the Philippines will need support for many years to come. Rebuilding homes, businesses and infrastructure is a long and arduous process. Consider donating to the CDP Haiyan Recovery Fund.
We welcome the republication of our content. Please credit the Center for Disaster Philanthropy.
Fund resources
Hurricanes, Typhoons and Cyclones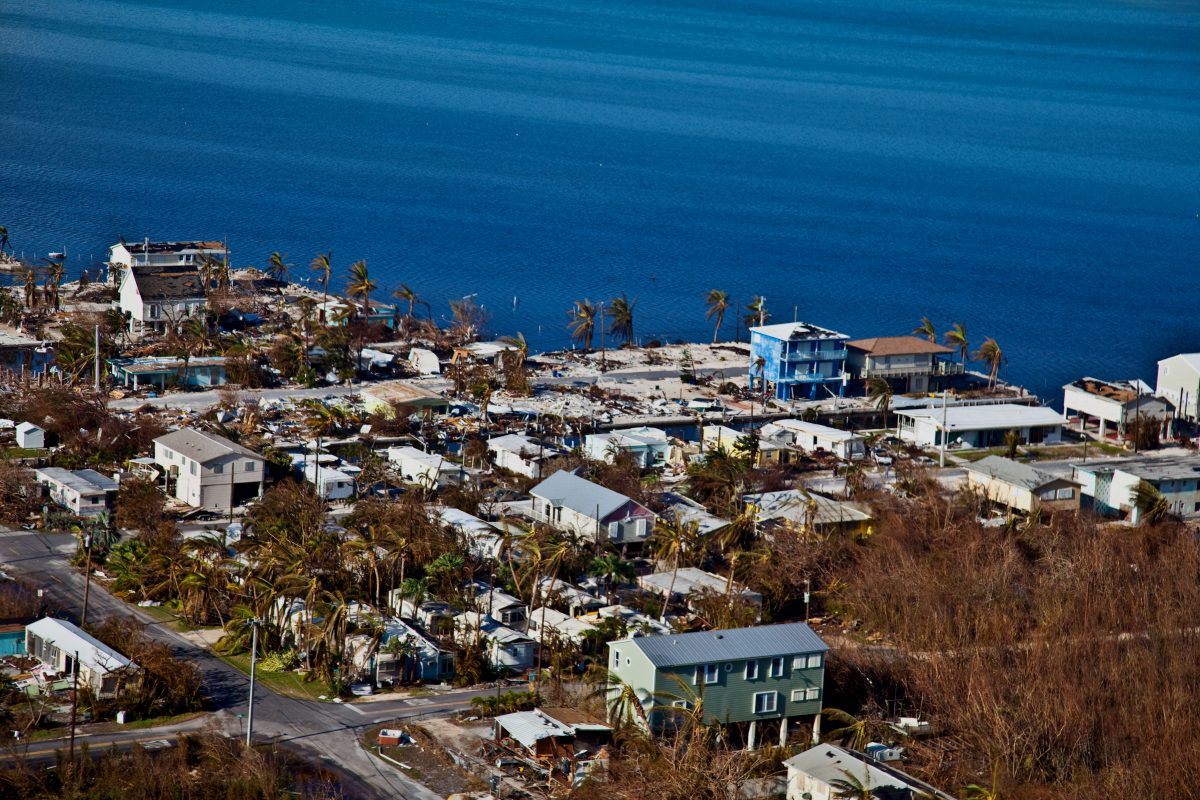 Hurricanes, Typhoons and Cyclones
Hurricanes, also called typhoons or cyclones, bring a triple threat: high winds, floods and possible tornadoes. But there's another "triple" in play: they're getting stronger, affecting larger stretches of coastline and more Americans are moving into hurricane-prone areas.