Disaster Philanthropy Playbook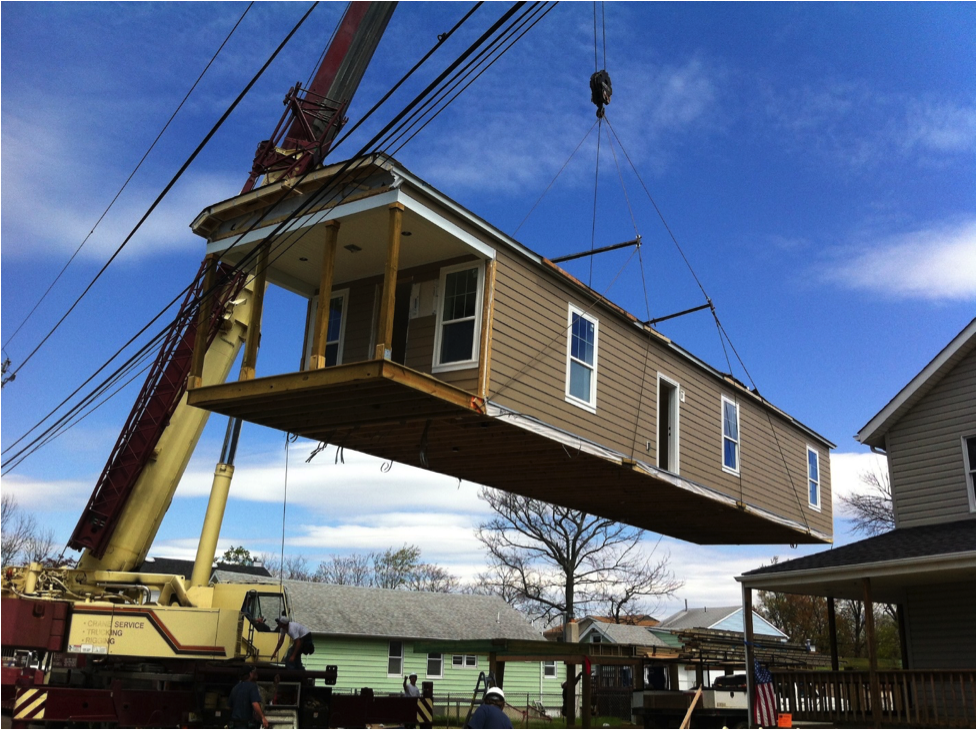 Spotlight on the Hurricane Sandy New Jersey Relief Fund
Launched and chaired by New Jersey First Lady Mary Pat Christie, the Hurricane Sandy New Jersey Relief Fund (HSNJRF) is a nonprofit organization committed to the long-term recovery and rebuilding efforts of New Jersey residents and communities. The Relief Fund's funding priority areas included:
Housing Assistance & Housing Counseling
Social Services & Education (including mental health services, food assistance & disaster case management)
Financial & Legal Counseling
Small Business Development
Over the last three years the Relief Fund managed six grant cycles, providing nearly $38 million in financial support to 109 non-profit organizations. HSNJRF was a committed partner and captured its experience, impact and insights in a final report available online at www.sandynjrelieffund.org. Some of the Relief Fund's insights include:
Lesson: Look To Rebuild Smart
The Relief Fund and Robin Hood co-funded Rebuilding Union Beach, a home demonstration project that examined the potential of modular construction to provide permanent post-storm housing and help impacted communities rebuild. The primary goal of Rebuilding Union Beach was to build back better using storm-resilient and eco-friendly features to develop an affordable home demolition to construction model. Both modular construction and traditional on-site construction approaches were used to complete 14 homes. While modular construction had a lower price per square foot, the savings were largely offset by expensive truck delivery costs and local crane operations. Traditional on-site rebuilding was impacted by New Jersey's post-storm construction boom. High demand for contractors resulted in increased labor and materials costs. Additionally, workmanship quality issues and inclement weather caused extended project delays at the traditional construction sites requiring more oversight from the project team.
Ultimately, the modular homes were built faster, cost less, and had fewer issues than the homes built on-site. A comprehensive playbook of the project's challenges and recommendations is available online at www.RebuildingUnionBeach.org.
Lesson: Homeowners Need More Than Financial Assistance
The Relief Fund worked with various organizations to provide financial and housing counseling services, as well as direct financial assistance to impacted residents. Still many New Jerseyans needed more guidance navigating complex federal grant programs and making important decisions related to replacing, relocating or rebuilding their home. In response, HSNJRF supported the Affordable Housing Alliance's Housing Recovery Resource Center (HRRC). The HRRC provided one-on-one HUD-certified housing counseling services to assist clients with:
Financial Management & Budget Analysis
Contractor Fraud & Construction Management
Foreclosure Mediation & Mortgage Modification
Navigating New Jersey's Reconstruction, Rehabilitation, Elevation, and Mitigation(RREM) Program
The HRRC also offered bi-weekly workshops and transformed a Winnebago into a mobile office capable of delivering housing counseling services to the communities most in need. While general financial counseling is helpful, the HRRC's detailed knowledge of local and state rebuilding programs, foreclosure issues and community resources combined with individual financial assessments and recovery specific counseling proved most helpful to homeowners. Additionally, the HRRC was able to help residents with immediate short-term needs before working on a comprehensive, long-term recovery plan. To date, over 800 clients have been helped through the HRRC making it one of the Relief Fund's most impactful grants.
Lesson: Don't Underestimate Emotional Needs
Mental health issues may take months or years to present after a natural disaster the magnitude of Hurricane Sandy. The trauma caused by a natural disaster often elevates stress and anxiety, strains personal relationships and impairs emotional wellbeing and physical health. Nonprofits learned that proactive community outreach was essential to locating clients in need and formed partnerships with libraries, schools and churches to get the word out about available services and assistance.
Many clients had never sought counseling services prior to Sandy, so mental health providers found it helpful to provide varied and flexible services including peer-to-peer support groups, individual counseling, family counseling, art therapy, Eye Movement Desensitization Reprocessing (EMDR), animal assisted therapy and school-based programs to assist diverse communities with a range of issues. It has taken much longer than anticipated for many of those impacted to return home, causing anxiety, depression, anger and substance abuse, compelling many clients to seek extended services and former clients to return for additional support.
Clients' concrete needs, such as housing, food and transportation, required counseling programs and professionals to become knowledgeable about various Sandy recovery programs so they could provide needed information and referrals to assist their client's recovery. Understandably many impacted residents found it difficult to focus on their mental well-being until the uncertainty surrounding their home was resolved and basic needs met.
Another observation was the importance of support for front line service providers such as waitresses, bank tellers and recovery workers. In some communities individuals affected by the disaster were "unloading" on those in the service industries. Small businesses needed counselors to train their staff on how to respond and manage these difficult situations. Additionally, many recovery workers experienced burnout and compassion fatigue over time and benefited from training and support services to prevent and treat these conditions.
The Hurricane Sandy New Jersey Relief Fund convened multiple conferences for its 109 grantee partners over the last three years to foster collaborations, increase communication, provide capacity building resources and strengthen New Jersey's non-profit community. The Relief Fund will continue its long-term recovery work through March 2016 and has collected its Sandy experience and insights in its own report. For more information on the lessons learned and impact of the Hurricane Sandy New Jersey Relief Fund, please read the full report.