Action Against Hunger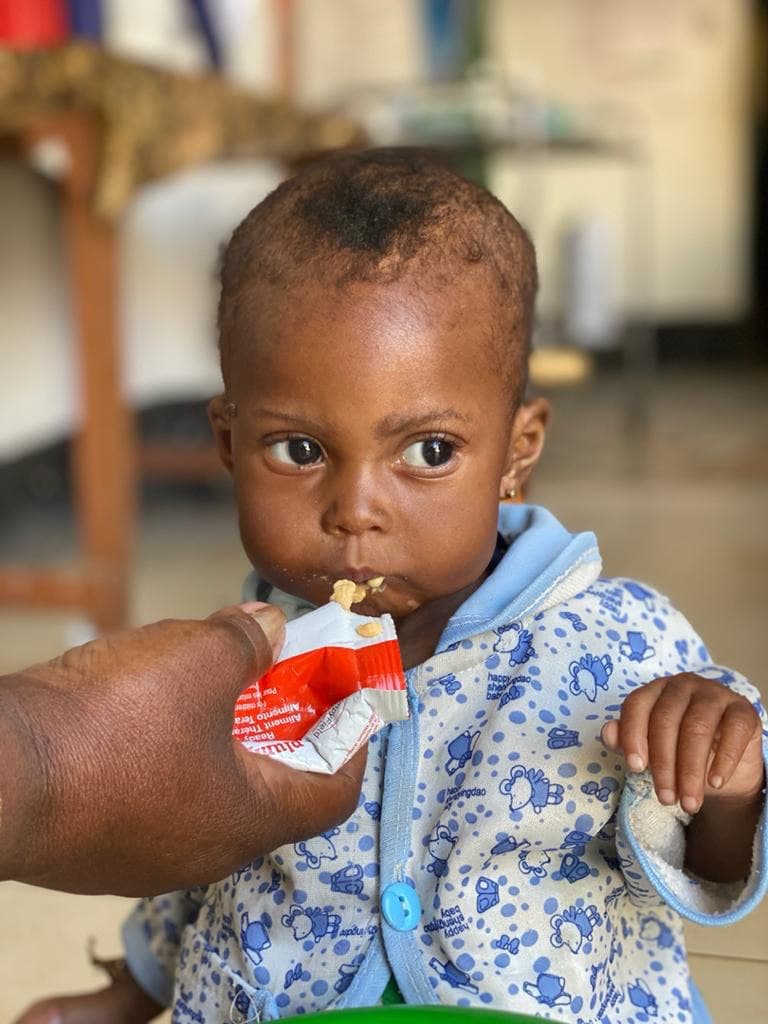 "At the stabilization center, they took good care of my granddaughter, and her condition improved daily. … Thanks for the respect and kindness that the nurses showed us while we were in the center. From them, I got knowledge about the signs of malnutrition and how to assess for prompt referral to health facilities."
Action Against Hunger received a grant from the Center for Disaster Philanthropy (CDP) COVID-19 Response Fund to provide immediate relief from the effects of the pandemic to communities in East African countries (Ethiopia, Kenya, Somalia, South Sudan, Tanzania, Uganda). The grant also supported community-based health and nutrition programming, part of a longer-term response to the secondary impacts of COVID-19.
The pandemic worsened food insecurity, hunger and malnutrition worldwide. Not only does malnutrition weaken the immune system and increase the chances of individuals getting ill and dying, but malnutrition in children can have devastating side effects that last a lifetime, preventing children from succeeding in school and pursuing meaningful work in adulthood.
As part of their efforts to combat malnutrition, Action Against Hunger screened 207,967 children. The screenings detected 37,190 malnutrition cases, and those affected were enrolled in nutrition programs. Among the affected children, 2,691 suffered complications and were treated at the Action Against Hunger-supported stabilization centers.
One-year-old Fatima was one of the children treated at the Hodan Stabilization Center (SC) in Somalia. Fatima was affected by a combination of factors that led to severe acute malnutrition. She lives in her grandmother's house with her father, mother, uncles and aunties. Although her parents are the breadwinners for the family and work long hours to put food on the table, they are not able to provide enough food to meet everyone's needs.
Zainab, Fatima's grandmother, said, "It was so devastating, and we did not know where to go, Fatima was vomiting everything she ate and was feeding poorly."
Zainab heard about the services provided by Hodan SC through word-of-mouth from a neighbor.
"A neighbor who previously received treatment at the center told us to take her to Hodan SC, where she could receive the support she needs," said Zainab.
Because absence from work would mean that the family would go without food, Zainab took the responsibility of taking Fatima to the SC on her parents' behalf. During the admission interviews, Zainab was informed that her granddaughter's malnutrition was caused by early weaning, inadequate weaning foods, improper positioning and difficulty in attachment during breastfeeding. While Fatima was treated at the center, her grandmother enrolled in counseling sessions with the Infant and Young Child Feeding team, where she received health education on the cause of malnutrition and complimentary food.
"At the stabilization center, they took good care of my granddaughter, and her condition improved daily. I also got my food and other needs from the SC," said Zainab.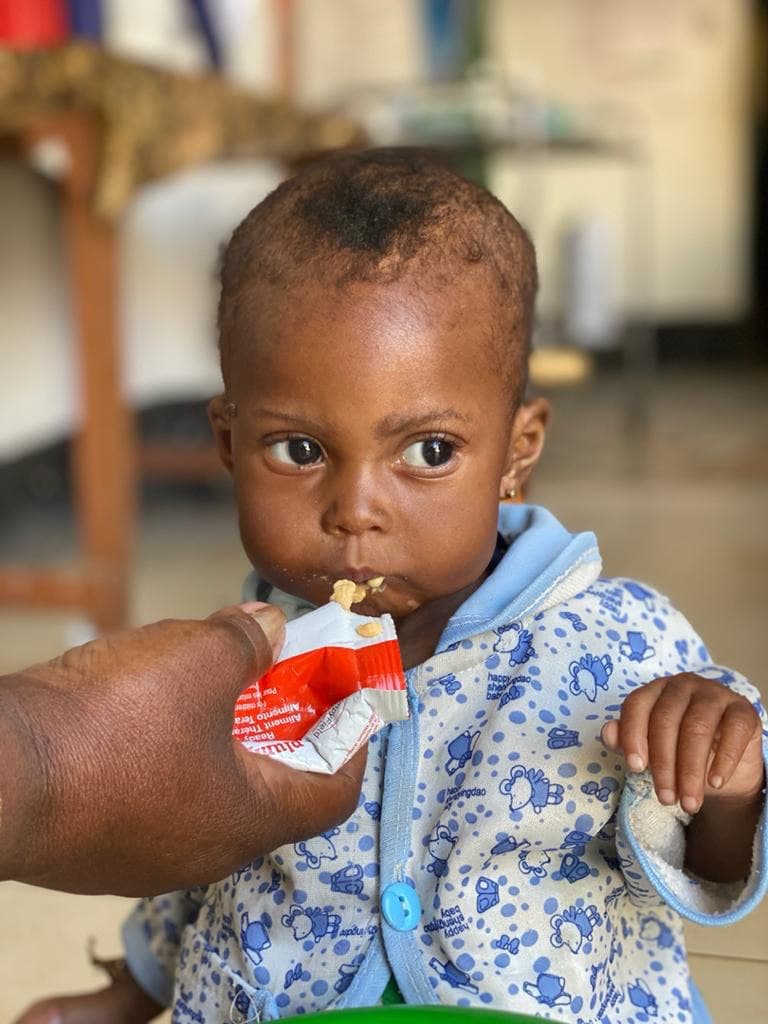 Upon graduation from the SC, Fatima was sent to the outpatient therapeutic feeding program to continue her treatment.
CDP is proud to support Action Against Hunger's efforts to combat malnutrition and help communities recover from secondary impacts of COVID-19.
(Photo source: Action Against Hunger)