What do you think when you hear the words "Groundhog Day?" Life's dreary daily routine: get up, go to work, go home, repeat? The bleak monotony of another month or two of grey, chilly weather? Bill Murray's brilliantly philosophical comedy?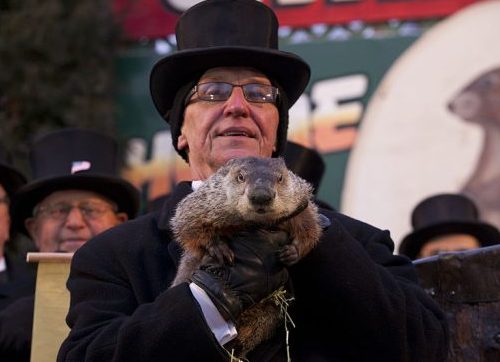 For me, I think about the dangerous rut the donor community is in when it comes to disaster giving. Rut, you say? Isn't philanthropy about passion and charity for those harmed by a disaster? Well, yes, sort of. But only dealing with, and contributing to, disasters after they've happened—and then only for a short period of time—is not only repetitious, it is ineffective.
Our most recent "Measuring the State of Disaster Philanthropy" report found that more than 70 percent of dollars given by foundations for disaster activity in 2014 went to response and relief. Only about 2 percent went to preparedness and less than 5 percent went to reconstruction and recovery.


That's my definition of repetition: doing the same kind of short term response grantmaking time after time, disaster after disaster. It's not effective and it's not sustainable.
Louisiana Disaster Recovery Alliance
Fortunately, there are several examples of a more holistic approach. After devastating floods this spring and summer in Louisiana, a group of local and national foundations and corporations have formed the Louisiana Disaster Recovery Alliance, in cooperation with FEMA. The vision of this group is to examine the threats facing Louisiana with a long-term lens and to produce a set of innovative, locally-specific solutions that will rebuild healthy, sustainable, and resilient communities at every phase of the disaster life cycle.
Midwest Early Recovery Fund
In ten states in the upper Midwest, CDP is managing the Midwest Early Recovery Fund, where we are making grants 3 to 12 months out after a disaster with an emphasis on ensuring communities are better prepared for the next disaster.
Philanthropic Preparedness, Resiliency & Emergency Partnership
For the past two years, CDP has been involved in an exciting regional effort of The Funders' Network for Smart Growth and Livable Communities (TFN) to strengthen community foundations in their knowledge of disasters and to empower their leadership in this arena. The Philanthropic Preparedness, Resiliency & Emergency Partnership (PPREP) program includes seventeen community foundations and is focused on increasing the internal capacity of foundations to lead in the face of disaster and expand their knowledge of the government and non-government actors in a disaster.
Disaster Philanthropy Playbook
Developed in partnership with the Council of New Jersey Grantmakers and the Forum of Regional Assocations of Grantmakers, our Disaster Philanthropy Playbook is a great resource for funders focused on preparing their communities. It is a robust compilation of strategies, best practices, and resources designed to galvanize local economies and prevent vulnerable populations from entering into a permanent downward spiral in the wake of a disaster.
As you think about your disaster plans for 2017, make this the year you begin to take a fresh approach. What can you do to lessen the impact of disasters on your community? How can you help prepare your grantees for disasters? Can you convene a community forum to plan a long-term recovery effort?
Waiting until disaster strikes to take action leaves your community perpetually vulnerable, destined only to react to crises with no hope for a new day.