Three CDP Initiatives That Address Place-Based Philanthropy
I am currently attending the Council on Foundation's Community Foundation conference in Cleveland, Ohio, and the topic of place-based philanthropy is at the top of all attendee's minds. The question of "How can I best serve my community?" in all philanthropic aspects (arts, education, vulnerable populations, and other areas) is critically important to session participants from across the United States, and even around the globe.
Disaster philanthropy, the field of interest to the Center for Disaster Philanthropy, also recognizes the need for a place-based focus and so we, along with our partners, are working doggedly to meet that need. And, there are some really exciting initiatives out there!
I'll highlight a few that the Center for Disaster Philanthropy is involved in:
The Funders Network for Smart Growth and Liveable Communities (TFN), through the PPREP Program (Philanthropic Preparedness, Resiliency, and Emergency Partnership) is providing resources to seventeen community foundations across the Midwest to help them build their skills and leadership capacity to prepare for natural disasters in their communities. CDP is proud to be able to help TFN in the development of a disaster readiness workbook. The workbook, and subsequent co-created curriculum will help these community foundations:
Enhance their readiness to respond before, during and after a disaster, in partnership with other community organizations;
Understand the range of resource and vulnerabilities in the community foundation's service area;
Develop operational capacity and disaster grantmaking policies and processes; and,
Increase the knowledge of community-wide disaster management, and the role of philanthropy in that work.
The CDP Early Recovery Fund – I don't want to spoil our official announcement about this effort, but I'll give some foreshadowing! CDP will be working up and down the Missouri river watershed, in ten states, to allocate funds to low-attention disasters in a highly nimble fashion. We will give preference to two distinct issues – disaster case management and the needs of children and other vulnerable populations. We are just the initial stages of launching our effort, and we promise to share more soon.
The Disaster Philanthropy Playbook: A Guide for Philanthropists and Funders is a project of CDP and the Council of New Jersey Grantmakers, in association with the Forum of Regional Grantmakers. The goal of the Playbook is to create a resource for donors that will help them understand their role in times of disaster by drawing on models of successful interventions during previous disasters. We envision this resource to be the only continuously updated resource for the philanthropic community in times of disaster. It will provide practical step-by-step guidance, strategies and tactics for donors. As an "ever-green" online resource, the Playbook aims to help donors to plan prior to a disaster and to benefit from the experience of other communities that have organized a response during a disaster.
The CDP team is thrilled to be a part of these three great place-based initiatives. I'd love to tell you more about all three of these initiatives, and would welcome the opportunity to learn about a place-based disaster-related effort that you are working on. I can be reached at regine.webster@disasterphilanthropy.org.
More like this
Groundhogs and Disasters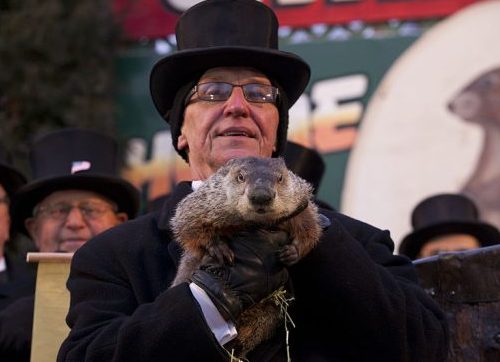 Mapping Custom Services for Informed Disaster Giving
Mapping Custom Services for Informed Disaster Giving