How A Television Signal Can Make A Difference In A Disaster
When you think of public television, what comes to mind? Downtown Abbey for some, of course. Sesame Street for those with young children. And a host of documentaries, news programs and culture.
But there's another element to those programs that is the subject of this blog – a broadcast signal.
When disaster strikes, one of the most disruptive consequences is often the loss of electricity and phone service. According to press reports from the Federal Communications Commission, at least 25 percent of all cell phone towers were knocked out during Superstorm Sandy, for example.
I recently attended a speech by Craig Fugate, the Administrator of the Federal Management Administration (FEMA) where he announced a new service called AWARN. AWARN piggy-backs on local public television signals to provide important multimedia emergency alerts utilizing video, audio, text, websites and graphics to smartphones, tablets, in-car navigation systems and indoor television receivers. The system will integrate seamlessly with FEMA's Integrated Public Alert and Warning Systems (IPAWS). Alerts generated by FEMA or state, regional or local authorities already trigger limited broadcast and text alerts to be received by viewers and listeners.
If you have heard Fugate speak, you know his speeches are folksy and funny (and without a script which I admire). In this speech, he kept hammering away at why he is interested in AWARN – getting people to take action. He said, "weather rarely sneaks up on you. But often people aren't paying attention." Too often, he pointed out, when people hear a warning, they don't still don't move. "A warning only works if you change behavior," observed Fugate. The hope is that AWARN will give people better and more accurate information that motivates people.
Field tests are underway in Boston, Las Vegas and Alabama. If tests prove to be successful, plans are to roll it out across the country later this year.


The AWARN system is actually just one example of how new technology is changing the disaster communication landscape and improving the quality of information. Fuguate pointed out that in times of disaster, bad information can sometimes be even worse than no information. Bad information – whether it comes from electronic or social media – can sometimes cause chaos and mistakes.
AWARN is the latest effort – but certainly not the last – to harness the power of technology to reduce death and destruction caused by disasters. In fact, we have a webinar scheduled for May 12 that will be all about technology and disasters.
Also, researchers writing in the February issue of Communications Currents recently shared some surprising findings from a study they conducted to find out what types of information sources people rely in times of disaster. While acknowledging that "social and mobile media have changed the disaster communication landscape, and it is evident such technologies will continue to evolve for the foreseeable future," their study found that "no single disaster information form or source more consistently" did better than any other one. Their list of information sources and venues included Twitter, Facebook as well as static website pages; local and national newspapers; and local and national government agencies. Based on their findings, they warn disaster communicators "against the temptation to jump on the social media bandwagon to the exclusion of other information venues."
Stay tuned – clearly this isn't the last we've heard about the issue of effective communications before, during and after disasters.
More like this
What the Government Shutdown Really Means to Disasters
What the Government Shutdown Really Means to Disasters
FEMA Celebrates 40th Anniversary with Talk of More Change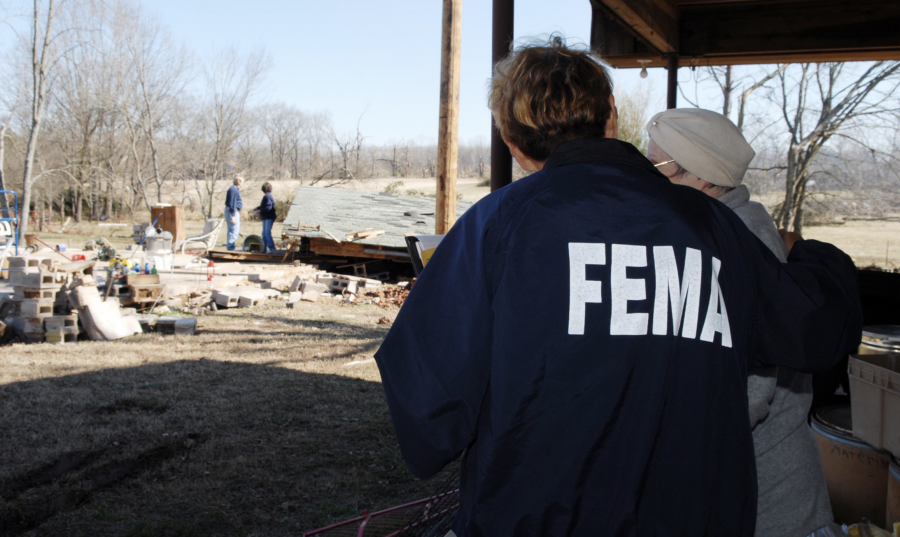 FEMA Celebrates 40th Anniversary with Talk of More Change