How American Households Responded to Disasters
In collaboration with Candid and the Indiana University Lilly Family School of Philanthropy, the Center for Disaster Philanthropy (CDP) recently released the first comprehensive study on household donations to disasters. The U.S. Household Disaster Giving in 2017 and 2018 report reveals new data on U.S. households' disaster giving and answers many of the questions most often asked about patterns, preferences and practices of individual charitable giving for disaster aid efforts.
In 2017 and 2018, the U.S. experienced the first- and fourth-most costly years of major natural disasters on record. These disasters included Hurricanes Harvey, Irma and Maria (2017), Hurricanes Florence and Michael (2018) and devastating wildfires in California both years—in addition to major flooding events, tornadoes and winter storms. In the two years combined, the United States was affected by 30 natural disasters that each caused more than $1 billion in damage.
Using recent survey data from a nationally representative sample of U.S. households, the report presents findings on the patterns of household disaster giving and the factors driving individuals to donate after disasters. It provides insights for foundations and other nonprofit organizations to engage individuals to help with disaster aid effectively.
In helping to shape the report, here are the points that jumped out at me:
The level of individual giving after disasters is incredibly generous. The report shows that households gave, on average, $80 to disasters in both 2017 and 2018. Using the data, we can infer that U.S. households donated roughly $3 billion* to disaster aid efforts in both years. That is an astounding amount!
30 percent of U.S. households made disaster-related donations in 2017 and 2018
People who gave to disasters were motivated by the scale of the event and the number of people affected by the disaster.
As expected, there are considerably fewer donations to fund ongoing recovery efforts.
– In 2018, about 5 percent of U.S. households donated to provide continued relief from 2017 disasters, and another nearly 3 percent donated to continue alleviating impacts of disasters that occurred prior to 2017.
– In 2017, only 2 percent donated to support recovery from disasters that occurred in earlier years.
This point is particularly relevant as the 2019 Atlantic Hurricane Season is starting and communities are still recovering from the 2017 and 2018 Atlantic hurricane seasons. As our president and CEO, Bob Ottenhoff reflected on the way household giving flows following a disaster, "this indicates an imperative to raise awareness, particularly among individuals, of the need to create sustained funding in order to build stronger, more resilient communities."
I am hopeful that this report will serve as a roadmap for individuals, or perhaps more relevant, organizations that counsel and serve individual philanthropists to think strategically about future disaster-related investments. In just the past two months we have seen the magnitude of disasters with cyclones in Africa and India and the widespread tornadoes and massive flooding in the Midwest. It is imperative for all of us to pay attention and to make a commitment to sustained disaster giving. I believe the resilience of our communities and our world depends on it.
*Editor's Note: A previous version of this blog incorrectly estimated the total giving by U.S. households in 2017 and 2018 to be $10 billion. The blog has since been updated to reflect the correct figure of $3 billion.
More like this
What We Don't Know About COVID-19 Funding, and How You Can Help
What We Don't Know About COVID-19 Funding, and How You Can Help
Philanthropy and COVID-19 in 2020: Measuring One Year of Giving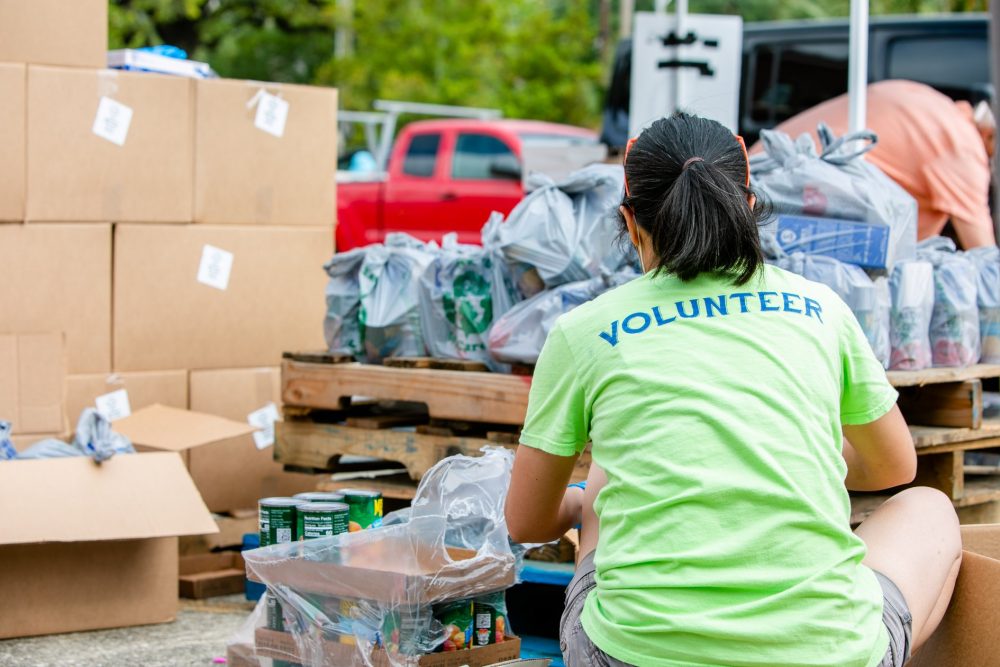 Philanthropy and COVID-19 in 2020: Measuring One Year of Giving