Maria, Mexico City, and Waiting to Give
The sun is just about to set here in Nashville and I am working to close up shop for the day. But my heart is just stricken by the news of a major earthquake outside of Mexico City and by the devastation that is happening in real-time in the Caribbean.
The Center for Disaster Philanthropy always encourages philanthropists to think about medium- and long-term recovery needs. But how does that even seem like a plausible recommendation to make when the suffering we see on the news and in the media feels so real right now?
Let us take stock of what we know about both Hurricane Maria and the earthquake in Mexico:
Mexico City Earthquake
Following on the heels of the 8.1-magnitude earthquake that struck the Pacific coast of southern Mexico, this earthquake:
Preliminarily registered 7.1 on the Richter scale.
Killed more than 200 people across the affected region, and that number is expected to grow considerably.
Left 3.8 million residents of central Mexico without electric service, according to the government.
And eerily, hit on the anniversary of the magnitude 8.0 1985 earthquake that devastated Mexico City.
Hurricane Maria
According to the 5:00 pm EST update from the National Hurricane Center:
Potentially catastrophic Hurricane Maria expected to pass near the U.S. Virgin Islands tonight and over Puerto Rico on Wednesday.
Preparations against life threatening storm surge and rainfall, flooding and destructive winds should be rushed to completion.
There is no question that more facts about the hurricane and earthquake needs will reveal themselves tomorrow and over the course of the coming week. But what we know about how philanthropy can respond, well, we already know.
We know through our Measuring the State of Disaster Philanthropy report that philanthropists are likely to commit approximately 73 percent of funds to response and relief and only 5 percent will go toward reconstruction and recovery.
In my view, that is an astounding difference between funders willing to support immediate needs, and philanthropists willing to support what we refer to as the "full arc of recovery."
While I am so saddened and concerned by what I am seeing in the news right now with both Hurricane Maria and the earthquake in Mexico, as well as our continued concern over the damage caused by Irma and Harvey, I encourage all philanthropists to consider doing two things:
If you give now, please also pause and take stock of the medium- and long-term needs facing vulnerable populations both here in the United States, as well as in Mexico and the Caribbean.
Then in one to two months time, respond generously to the unmet needs that will arise as a result of the tragedy that we are watching today.
More like this
Four Funds Support Recovery from Tragic Disaster Season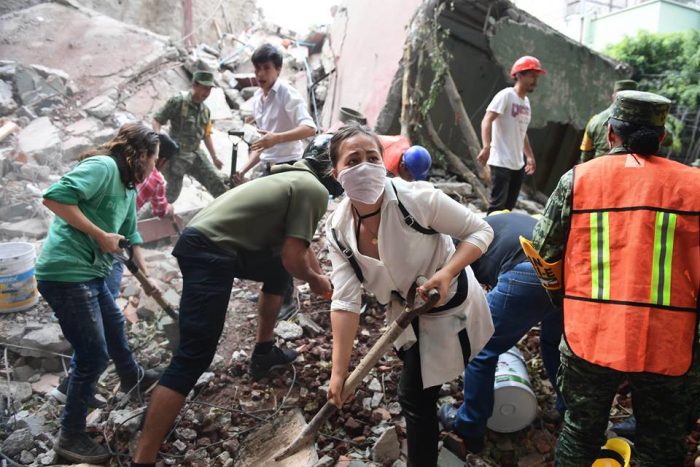 Four Funds Support Recovery from Tragic Disaster Season
Mexico Earthquake Grants Support Economic Recovery
Mexico Earthquake Grants Support Economic Recovery