Mexico Earthquake Grants Support Economic Recovery
Awarding grants to organizations meeting the critical needs of disaster survivors is incredibly uplifting work. It is rewarding to learn how these mission-driven organizations design programs to support vulnerable populations, and then provide them with financial means to undertake their work. This week, the Center for Disaster Philanthropy (CDP) was able to support four organizations – two international and two local – in their efforts to rebuild the lives of those affected by the earthquakes in Mexico.
It is hard to fathom that it has been eight months since an earthquake measuring 7.1 on the Richter scale struck central Mexico, even as the country still reeled from an initial 8.1 earthquake just off the country's southern coast. The epicenters of the two earthquakes were roughly 400 miles apart (the distance from San Diego, California to Tucson, Arizona).
The earthquakes caused widespread damage to homes, schools, businesses and public infrastructure. The impact on Mexico City is expected to affect the country's economy for an extended period of time.
In the immediate aftermath of the second earthquake, CDP launched the CDP Mexico Earthquake Recovery Fund. The generosity of these funds, donated to CDP from around the world, enabled us to focus funding in the area of economic development and small business recovery.
Four grants were awarded this week to the following organizations:
We are incredibly thankful for the time and talent lent to us by our esteemed grant committee. Our sincerest thanks go to Aryah Somers Landsberger (Grantmakers Concerned with Immigrants and Refugees), Eliza Brennan (International Community Foundation), Carlos Mejia (Oxfam America), Lori Bertman (CDP Board Chair) and Bob Ottenhoff (CDP President and CEO).
Lastly, these grants are made possible through our partnerships with Google and the Starbucks Foundation, as well as numerous other funders including these major donors: AmerisourceBergen Foundation, John & Marcia Goldman Foundation, and the Steelcase Foundation.
More like this
Maria, Mexico City, and Waiting to Give
Maria, Mexico City, and Waiting to Give
Four Funds Support Recovery from Tragic Disaster Season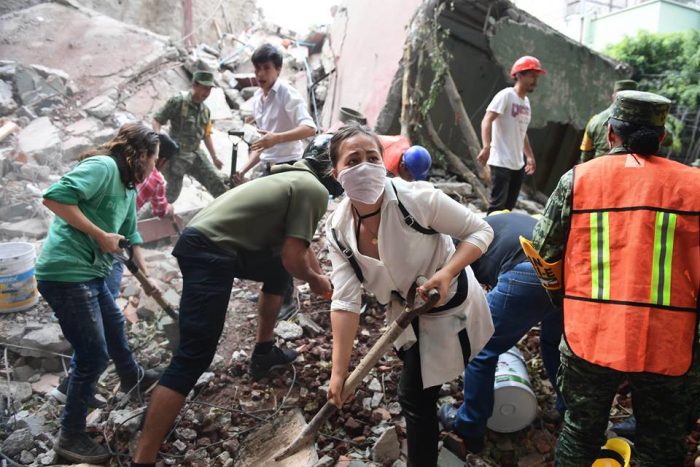 Four Funds Support Recovery from Tragic Disaster Season