World Refugee Day: Three Things to Know and Do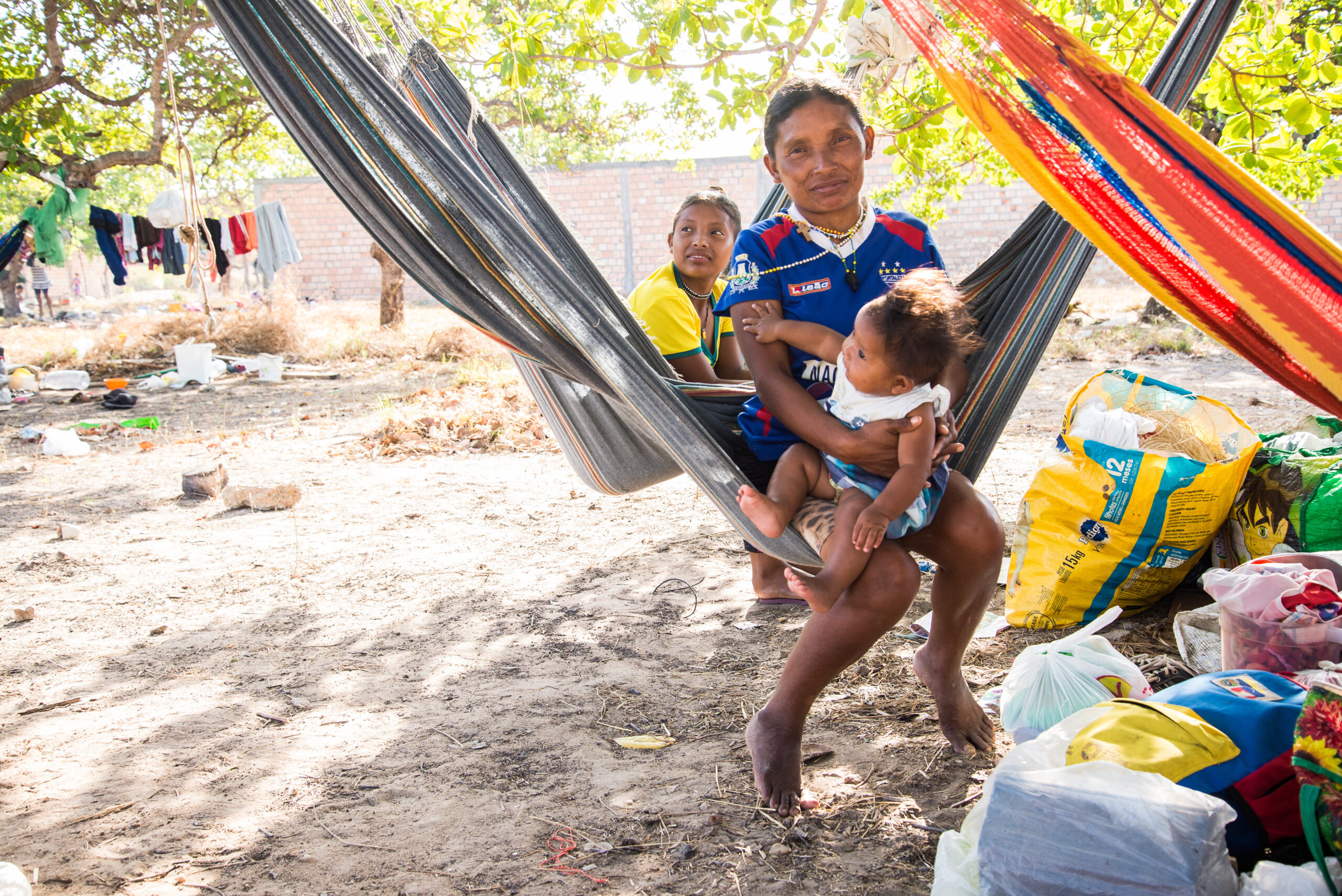 At the time of this writing, the world is reeling from a global pandemic. In the United States, civil unrest and the government response is taking lives and threatening democracy. In its first week, the Atlantic hurricane season made history as Cristobal, the earliest third named storm on record, moved over the Mexican peninsula, made landfall in Louisiana and continued northward toward the upper Midwest. Coming on the heels of Cyclone Amphan, Cyclone Nisarga recently made landfall on the Indian state of Maharashtra. Locust swarms are infesting crops across East Africa.
And so, while we focus on the current crises, as members of the philanthropic community, we have an ongoing obligation to recognize and support the lifesaving needs of individuals who are forcibly displaced from their homes. World Refugee Day is a time for us to build awareness and a call to action to support refugees and internally displaced persons. The United Nations (UN) created World Refugee Day in June 2016 to send a message to governments that they must work together and do their fair share for refugees. Per the UN, this day is also to "commemorate the strength, courage and perseverance of millions of refugees."
Here are three things I would like for you to know and do after reading this blog:
1. Know the definitions for both refugee and internally displaced person (IDP). They are different in important ways.
A refugee is someone who has been forced to flee his or her country because of persecution, war or violence. A refugee has a well-founded fear of persecution for reasons of race, religion, nationality, political opinion or membership in a particular social group.
An internally displaced person refers to persons or groups of persons who have been forced or obliged to flee or to leave their homes or places of habitual residence, in particular as a result of or in order to avoid the effects of armed conflict, situations of generalized violence, violations of human rights or natural or human-made disasters, and who have not crossed an internationally recognized state border.
In a nutshell, refugees are conferred legal status and rights because they have crossed an international border. By contrast, IDPs garner legal standing from their own country and government; this legal standing however does not always confer protection.
2. Know the numbers.
According to the UN Refugee Agency (UNHCR) data:
79.5 million people around the world have been forced from their homes.
45.7 million people are internally displaced.
26 million are refugees and around half are under the age of 18.
4.2 million individuals are asylum seekers (a person who has left their home or country as a political refugee).
68 percent of refugees come from Syria, Venezuela, Afghanistan, South Sudan and Myanmar.
Turkey, Colombia, Pakistan, Uganda and Germany are the top refugee-hosting countries.
1 percent of the world's population have fled their homes because of conflict and persecution.
3. Know what to do.
There are tangible, actionable things that funders of all types can do NOW to support refugees and internally displaced persons.
Strengthen assistance to refugees within the U.S. Each year the U.S. admits tens of thousands of refugees who are escaping conflict. Donors can play an important role in helping them integrate into local communities. Public information and education could be strengthened to build support for more effective refugee settlement policies.
Support ongoing efforts to implement international principles, policies and laws concerning refugees and IDPs. In addition, work to ensure those displaced within their own countries are recognized as citizens with rights.
Give generously! Fund organizations that programmatically focus on supporting the needs of refugees and IDPs. CDP partner InterAction has about 190 member organizations, many support educational, housing, camp management, protection, livelihoods, nutrition, health, emergency telecommunications, water, sanitation and hygiene (WASH) and logistics. Make this DO simple: Go to the InterAction website, read about their members, visit the member website and make a donation.
Much about disaster philanthropy is complicated. But promoting World Refugee Day through social media channels and directly supporting organizations undertaking this work just is not that difficult. If you do follow one of my to dos, please shoot me an email and tag @funds4disaster on Twitter to spread the word and let me know what you did … and what you'll continue to do!
More like this
World Refugee Day: What to Know and Do
World Refugee Day: What to Know and Do
World Refugee Day a Reminder of Resilience, and a Call to a Solution
World Refugee Day a Reminder of Resilience, and a Call to a Solution