Last updated:
2020 Monsoon Floods
Monsoon rains brought massive flooding in several countries across Asia, leading to dam collapses, rivers overtopping their banks, landslides and mudslides.
Millions of people were displaced in Bangladesh, China, India, Japan, Pakistan, Nepal, South Korea, Turkey and Vietnam. In the U.S., Arizona's recent fires have increased the chances of damage during this year's North American monsoon season.
A monsoon season occurs every year in many areas of the world. In recent years, it has been arriving earlier accompanied by increasingly substantial rainfall or later than usual with a much drier start. While countries affected by the monsoons prepare on an annual basis, the changes are making it more difficult for them to respond without outside assistance.
(Photo: National Disaster Response Force conducting evacuations in Bihar, India. Source: NDRF Director Satya Pradhan/@satyaprad1)
Other disasters can also exacerbate the impact of monsoons on communities: COVID-19 has made sheltering and evacuations more challenging, while burned land increases risks of debris slides and runoff.
In the South Asian area of India, Bhutan, Bangladesh and Nepal alone, more than four million children were affected. Over a thousand people died, and dozens of others remain missing, swept away in flash floods, mudslides and landslides, with their bodies likely to never be recovered.
Because monsoons occur in the tropics, many of the places that are affected are both densely populated and considered to be still-developing countries that often have high levels of inequity and poverty. Summer monsoons can bring heavy rains that destroy homes, damage infrastructure, wash away crops, and destroy Water, Sanitation and Hygiene (WASH) infrastructure. During winter monsoons, dry weather can lead to drought and crop failures from lack of moisture. As a result, people who are already vulnerable because of their socio-economic status, who are experiencing poverty or homelessness, or who are otherwise vulnerable are disproportionately affected by monsoons.
What was the impact on communities?
In India, the monsoon rains began in mid-July and across the country half of all monsoon rain fell on just four days (July 5, 19 and 23, and Aug. 13). The capital, Delhi, received 80% of its monsoon rains in just 11 days. The largest amount of rainfall (19.4%) fell on Aug. 13. Soon after, the capital and much of the country was deluged once again on Aug.19, with five weather stations recording 1.7 inches (43 mm).
In South Korea, 2020's rainy season was the longest ever recorded. The previous record of 49 days, set in 2013, was broken on Aug. 12, and monsoon season ended on Aug. 16 after 54 days. Experts quoted in The Korea Herald stated, "the unusually long rainy season is an effect of climate change as global warming caused air in this part of the world to get warmer and hold more precipitation, resulting in extreme downpours. China and Japan have also experienced heavy rains this year that have triggered flooding crises."
Not as much information was released about North Korea but South Korea's Unification Ministry said in mid-Aug. that the rain was heavier than the bad season in 2007. With rain flooding hundreds of homes and destroying crops there were concerns of both a poor harvest and a food shortage. On Aug. 7,  state media said that, "North Korean leader Kim Jong Un visited a flood-hit village in North Hwanghae province, where 600 hectares of rice fields and more than 900 homes were inundated or destroyed. Hwanghae is the North's most important rice-producing province." Both North and South Korea were subsequently struck by Typhoons Maysak and Haishen, leading to additional challenges in recovery. Satellite imagery from the website 38 North showed massive amounts of grain drying outside North Korea's Yongbyon Nuclear Center in an attempt to salvage 2020's harvest.
In Thailand, water reached as high as 4 feet in some neighborhoods on Aug. 14. Overflowing rivers triggered by monsoon rains swamped houses and submerged agricultural fields in Chanthaburi province in eastern Thailand. In the northern part of the country, which was hit at the end of July, Category 3 tropical storm Higos also caused flooding across the country. This was a result of a monsoon trough moving to the North and upper Northeast combining with the tropical storm.
Who was affected and in what ways?
In Pakistan, more than 2.4 million people were displaced by floods in Sindh province in August. In addition to flooding cities, the monsoon rains also wiped out farms and an estimated 1 million acres of crops. Adding to the misery, many areas are finding themselves besieged by 'monster' mosquitoes that prevent them from leaving shelter after sunset and have reportedly killed livestock that survived the flooding.
In South Korea, the 2020 season was also one of the deadliest with at least 50 people dead or missing. More than 66,000 acres (27,000 hectares) of farmland were flooded and dozens of roads were closed as a result of washouts and other damage. Immediately following the monsoon, heatwave advisories were announced as extreme heat struck the country.
Nearly 850 people died in India, including more than five dozen in Kerala from a single landslide on a tea plantation. In Bihar, the most impoverished state, eight million people experienced flooding and a shortage of shelters left thousands sleeping on the side of roadways. In the state of Assam, the monsoon floods used to leave behind fertile silt when they withdrew from flooded farmland. As a result of new dams and embankments designed to control and divert natural watercourses, the monsoon floods now only leave sand, disrupting part of the natural processes that farmers have relied on for centuries.
Because monsoons are seasonal occurrences, these needs continue through every year, not just 2020.
Agriculture
The agricultural industry has been hard hit. The impact of the pandemic has meant farmers were unable to sell the usual amount of their winter crops. There is a labor shortage and seeds/starter plants have a much higher cost than usual, which significantly impacts smaller farmers.
Health and mental health
While these issues are always crucial after any disaster, the added stress of relocation during COVID-19 is problematic. Additionally, underlying health conditions must continue to be treated during evacuation.
Long-term recovery
There needs to be a focus on the ongoing and long-term recovery needs. These include loss of income, the rebuilding of homes, grief and bereavement.
CDP's Global Recovery Fund provides donors with opportunities to meet the ongoing and ever-expanding challenges presented by global crises.
Contact CDP
Recovery updates
If you are a responding NGO or a donor, please send updates on how you are working on recovery from this disaster to Tanya Gulliver-Garcia.
Philanthropic and government support
The American Jewish World Service made two grants totaling $16,011 to Indian organizations involved in relief related to 2020's monsoons. Sampada Grameen Mahila Sanstha (SANGRAM) received $12,000 to provide emergency relief to communities – including sex workers, Dalit and Muslim persons – affected by flooding in the states of Maharashtra and Kerala. To achieve this, SANGRAM will distribute goods, clothing, household items and provide cash assistance to people who have lost their property. The Sakhi Trust received $4,011 to provide emergency relief to dalit and other backwards cast (OBC) communities affected by flooding in Hospet, Karnataka, India. To achieve this, Sakhi will support the reconstruction of shelter for women and youth whose homes have been destroyed.
While there are no other reports of philanthropic or government support as of yet for the 2020 flood season, much of the assistance provided to the areas affected was provided in the context of responding to COVID-19 in the midst of the monsoon season. Philanthropic and non-governmental organizations continue to assess needs in the area and more grants may be announced in the future.
Fund resources
Monsoon Seasons
Monsoon Seasons
While often thought of as long-term heavy rain over a specific area, a monsoon is actually the name for a seasonal change in the direction of the prevailing winds. It can bring either extremely wet or extremely dry weather to an area.
Floods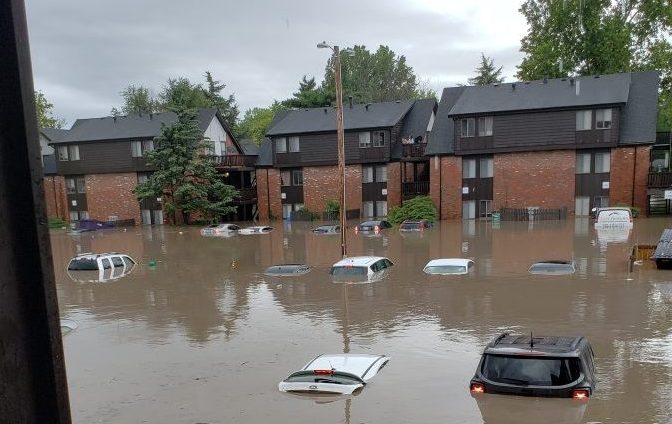 Floods
Flooding is our nation's most common natural disaster. Regardless of whether a lake, river or ocean is actually in view, everyone is at some risk of flooding. Flash floods, tropical storms, increased urbanization and the failing of infrastructure such as dams and levees all play a part — and cause millions (sometimes billions) of dollars in damage across the U.S. each year.
Water, Sanitation and Hygiene (WASH)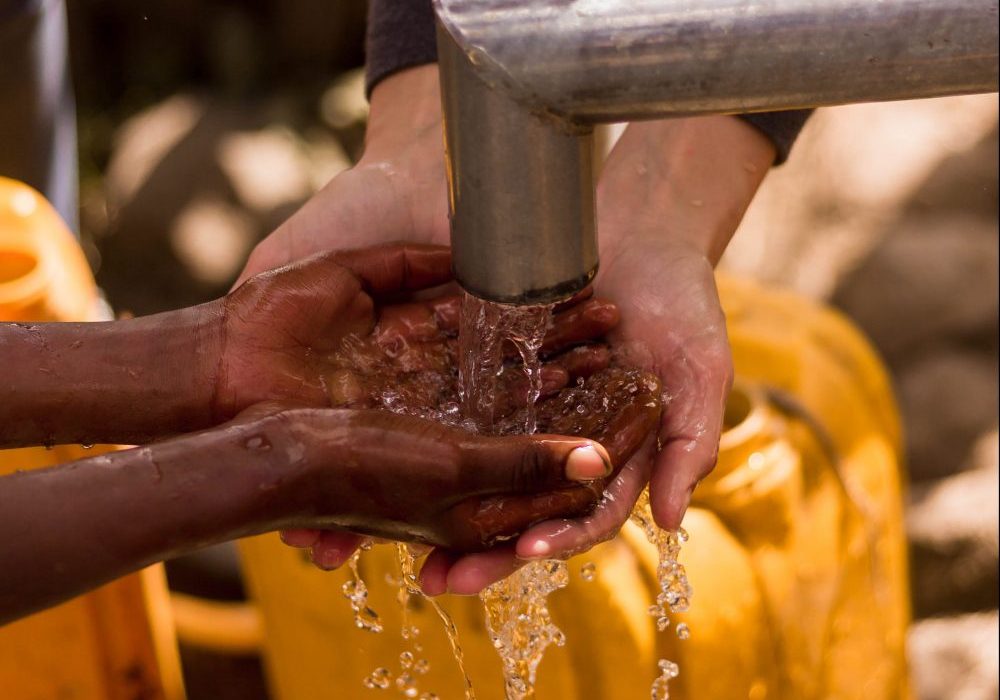 Water, Sanitation and Hygiene (WASH)
Water is one of the most necessary elements for life, yet according to the World Health Organization/UNICEF, 2.1 billion people lack access to safely managed drinking water. In addition, 4.5 billion people lack safely-managed sanitation facilities. Water, sanitation and hygiene (WASH) principles are of tremendous concern in everyday life, but can be heightened during an emergency or disaster.