There are several areas prone to experiencing hurricanes, typhoons and cyclones across the globe. All such storms begin in the tropical regions around the equator.
In the South Pacific and the Indian Ocean, these events are referred to as tropical cyclones. Within the Indian Ocean, there are three cyclonic zones: North Indian Ocean, Southwest Indian Ocean and Southeast Indian Ocean.
This profile focused on catastrophic cyclones that occur on the Indian Ocean within the Northern Hemisphere, to the west of the Malay Peninsula and to the east of the Horn of Africa. There are two main seas – the Arabian Sea (ARB) in the west and the Bay of Bengal (BOB) in the west.
(Photo: India's National Disaster Response Force deployed 113 teams in five states as part of its preparation and response to Cyclone Yaas. Source: NDRF chief Satya Narayan Pradhan via Twitter)
Most of the cyclones in the North Indian Ocean occur in the Bay of Bengal. Its coastline is shared by the western part of Thailand, Bangladesh, Myanmar, Sri Lanka and India. The Arabian sea has much fewer storms due to dry air from the desert and the monsoons. Its coast is shared by India, Oman, Pakistan, Sri Lanka, Somalia, Maldives, Iran, UAE and Yemen.
Earth Observatory said, "The North Indian Ocean generates only about 7 percent of the world's tropical cyclones, but storms can be quite devastating when they occur because of the large number of people who live along low-lying coastlines. Compared to the Bengal Sea to the east, cyclones are uncommon in the Arabian Sea, an area that typically sees one or two storms per year."
There are no official dates for the North Indian Ocean cyclone season, but most tend to occur between April and December (the monsoon season helps prevent their development at other times of the year). There are two peaks: April through June and September to December, when the strongest cyclones tend to form. Most spring, tropical cyclones head east or northeast toward Bangladesh and Myanmar.
The first event of the 2021 season was a short-lived depression known as BOB 01, which made landfall in Myanmar. It began as a low-pressure system on March 1, became a depression on April 2 and then dissipated on April 3.
Tropical Cyclone Tauktae
Tropical Cyclone Tauktae (pronounced Tau'te and meaning "gecko" in Burmese) was the first named storm of the North Indian Ocean cyclone season. It became a "very severe" cyclone just days after it formed in the Arabian Sea. As it made landfall on May 17 in Gujarat, it strengthened to a high-end Category 3 hurricane with wind speeds up to 125 mph (205 kph).
Tauktae was the strongest storm ever recorded to reach India's west coast and only the second "Extremely Severe Cyclone" to hit Gujarat since Cyclone Kandla in 1998. It was downgraded from an extremely severe to a severe cyclonic storm on Tuesday, May 18. At least 8 inches (200 millimeters) of rain fell before landfall, and an equivalent amount was expected to fall near the Gujarat Peninsula. Storm surges of 5 to 10 feet (1.5 to 3 meters) were expected, prompting officials to evacuate 200,000 people from low-lying areas and coastal villages.
The storm weakened as it moved inland through India, however, it moved very slowly with winds around 100 mph. Given the slow movement over the coast, Cyclone Tauktae retained enough water to maintain its intensity as it moved over land, leading to extensive flooding.
Tropical Storm Yaas
Tropical Storm Yaas (pronounced "Yass", which stems from the Persian word for jasmine flower) was the second named storm of the North Indian Ocean cyclone season. Like Tauktae, Yaas was also classified as a "very severe cyclonic storm" by the Indian Meteorological Department. Yaas made landfall at 9 a.m. local time, just north of Dhamra in Odisha state in Eastern India on May 26. It brought wind speeds of 80 to 87 miles per hour to north Odisha and West Bengal. After four hours, landfall was complete, and the storm dissipated overnight on May 26.
Tropical Cyclone Tauktae
Before landfall, Tauktae had already killed at least six people by the morning of Monday, May 17. In total, more than 100 people across coastal states, including Kerala, Karnataka, Gujarat, Goa and Maharashtra, were killed in India, as well as five in Pakistan. Eleven of 13 people on board the tugboat Varaprada died after it sank in the storm. Several barges were stranded initially and then rescued but well over 250 workers were on the barge Papaa-305 (P-305), which sank about 37 miles from Mumbai. A total of 81 people were never recovered from the barge and other locations.
More than 250,000 people were evacuated and the storm affected nearly 12 million people. There were nearly 57,000 damaged homes. In addition, the Gujarat government reported that 77,000 electric poles were damaged and 70,000 trees were uprooted. More than 350 government facilities were damaged, as were hundreds of miles of roads.
Damage is estimated at $2.12 billion.
Tropical Storm Yaas
At least 20 people were killed and more than 1.2 million sought emergency shelter. Approximately 10 million people were affected. Yaas inundated 1,100 villages in Bengal with floodwaters, destroying at least 50,000 homes. A similar number of homes were damaged in Bangladesh. Nearly 140 embankments were damaged in West Bengal, where Chief Minister Mamata Banerjee immediately formed a task force to address the destruction and rebuilding of the embankments, which help prevent seawater from reaching land.
Damage in India is estimated at $2.84 billion, mostly in West Bengal with some damages in Odisha. There was damage in Bangladesh of at least $15 million. This included extensive losses in the fishing and agriculture industries.
As with most disasters, cash donations are recommended by disaster experts as they allow for on-the-ground agencies to direct funds to the greatest area of need, support economic recovery and ensure donation management does not detract from disaster recovery needs.
Long-term recovery
Long-term recovery needs include long-term shelter or rebuilding of homes, economic recovery and COVID-19 support. There were losses in the fishing, agriculture, hospitality and tourism industries, all of which will need external support to help aid in recovery. Because of the impact of COVID-19, external aid groups will be limited, although those already on the ground will be able to provide increased levels of support.
The Center for Disaster Philanthropy has a Global Recovery Fund that provides an opportunity for donors to meet the ongoing and ever-expanding challenges presented by global crises.
Contact CDP
Recovery updates
If you are a responding NGO or a donor, please send updates on how you are working on recovery from this disaster to Tanya Gulliver-Garcia.
Donor recommendations
If you are a donor looking for recommendations on how to help with disaster recovery, please email Regine A. Webster.
Philanthropic and government support
CDP in partnership with Google, provided a $20,000 grant in August 2021 to Save the Children to deliver 'Non-Medical/Non-Pharmaceutical Basic Essential Package' to the most marginalized children (girls and boys), their families and communities, who were most affected by Cyclone Tauktae along with the pandemic and lockdown in accelerating response in Mumbai district of Maharashtra.
On May 26, 2021, the Maharashtra cabinet announced a $33.5 million aid package (Rs 252 crore). Assistance is based on level of damage with those whose huts were destroyed receiving $2,000 USD (Rs 1.5 lakh). "Locals whose houses have been partially damaged, by 15 per cent, 25 per cent and 50 per cent, will be given an assistance of [$200] Rs 15,000, [$333] Rs 25,000 and [$666] Rs 50,000 respectively … Besides, a cash compensation of [$133] Rs 10,000 will be given for clothes and utensils. For perennial crops, a compensation of [$666] Rs 50,000 per hectare will be given while [$3.33] Rs 250 will be given in lieu of each coconut and betel tree within the limit of two hectares."
On May 28, 2021, the Indian Prime Minister announced $138 million in immediate financial aid for Yaas. Personal compensation was also issued to the injured ($689 USD/50,000 Indian rupees) and to the families of the deceased ($2,758 USD/200,000 Indian rupees). On June 11, the government in Odisha announced a detailed aid package for farmers, fishermen, weavers and artisans. It included cash rebates, access to land, seeds and plants, reimbursement for animals, incentives for certain farming techniques, and subsidies.
Resources
Hurricanes, Typhoons and Cyclones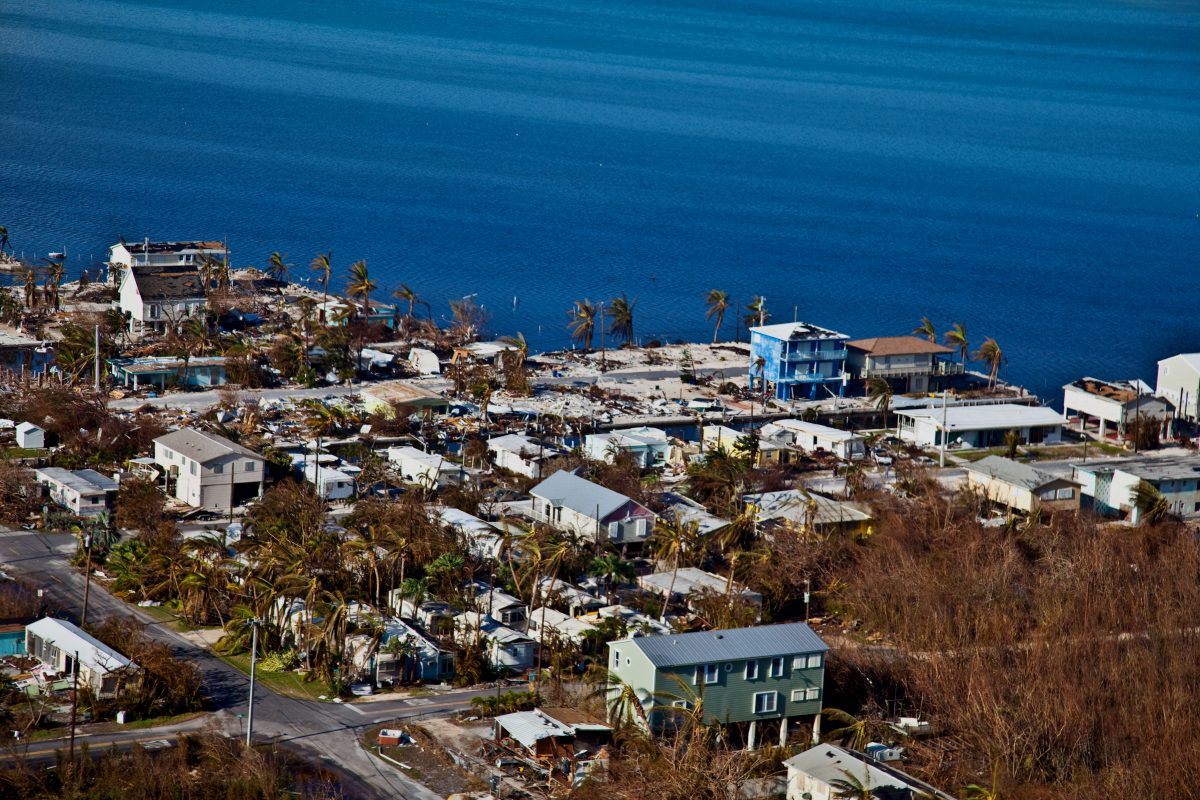 Hurricanes, Typhoons and Cyclones
Hurricanes, also called typhoons or cyclones, bring a triple threat: high winds, floods and possible tornadoes. But there's another "triple" in play: they're getting stronger, affecting larger stretches of coastline and more Americans are moving into hurricane-prone areas.
Emergency and Interim Shelter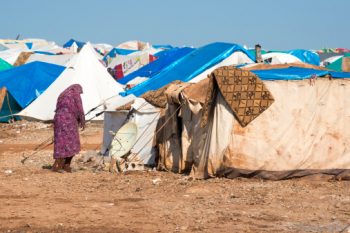 Emergency and Interim Shelter
After a disaster, shelter is more than a place to rest, it is a place of security, access to food, water and medical treatment. A place to start recovering after a disaster.
Water, Sanitation and Hygiene (WASH)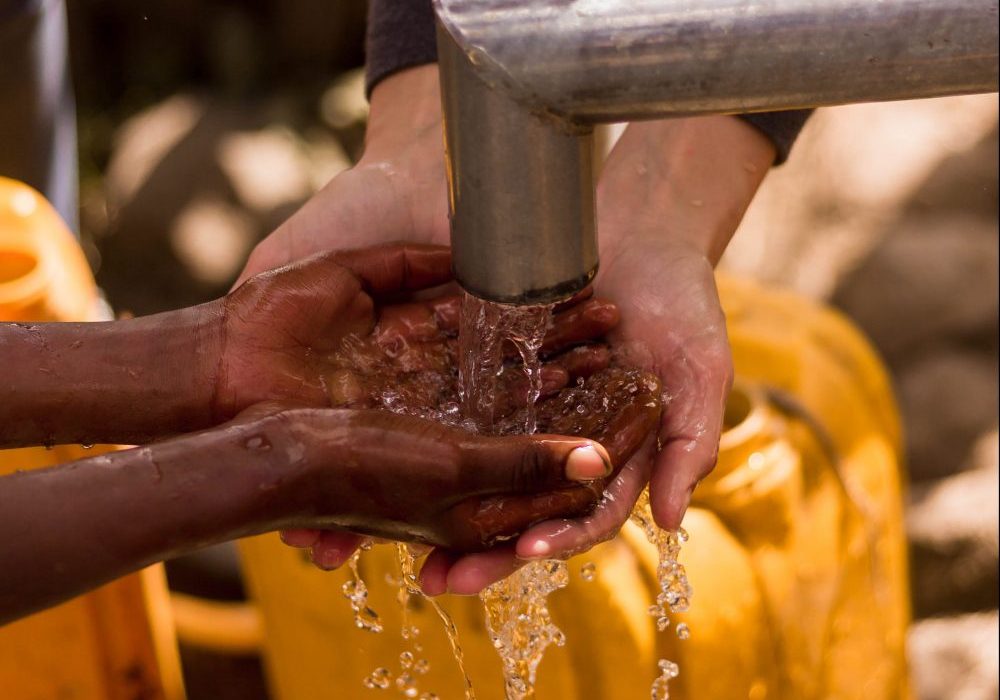 Water, Sanitation and Hygiene (WASH)
Water is one of the most necessary elements for life, yet according to the World Health Organization/UNICEF, 2.1 billion people lack access to safely managed drinking water. In addition, 4.5 billion people lack safely-managed sanitation facilities. Water, sanitation and hygiene (WASH) principles are of tremendous concern in everyday life, but can be heightened during an emergency or disaster.