Another above-average hurricane season is in the forecast for 2022. In 2021, there were 21 named storms, making it the third most active on record in terms of named systems. The National Hurricane Center provides a list of the 2022 storm names.
AccuWeather's forecast of 16-20 named storms is higher than the 30-year average of 14 per year, while the projection of six to eight hurricanes is about in line with the normal of seven. Colorado State University forecasts 19 named storms, nine hurricanes and four major hurricanes.
(Photo: A hurricane in the Atlantic. Source: NASA)
Experts agree that weak La Niña conditions are in place and are expected to persist through the beginning of the tropical season. La Niña typically increases the amount of activity seen during hurricane season compared to El Niño. There will likely be neutral conditions during the peak of hurricane season from August to October.
Dan Kottlowski from AccuWeather reminded people not to wait until June to prepare. "We've had preseason development over the last seven years and certainly you need to prepare now," he said. "So now's the time to get your hurricane plan in place."
Hurricane Preparedness Week is May 1-7, 2022 and is a good time for individuals and communities to get ready for hurricane season.
Housing
Many people struggle to find safe and affordable housing following a hurricane, particularly those from poor and marginalized backgrounds. For example, Hurricane Ida exacerbated an affordable housing crisis in New Orleans as housing supply post-disaster was low, but demand was high.
Economic and community development
The compounding effects of COVID-19 delayed recovery from storms in 2021. Livelihoods support and investing in local economies are still needed for people to recover fully.
Health and behavioral health
Research shows that hurricanes cause and exacerbate multiple diseases. While many health impacts peak within six months following hurricanes, chronic diseases continue to occur for years. Hurricanes also inflict harm to the mental health of people in their paths.
Navigating assistance processes
Disaster assistance may be available in various forms and from different sources. People will need help navigating a complicated assistance process, particularly undocumented people and people whose first language is not English.
The CDP Atlantic Hurricane Season Recovery Fund is now a perpetual fund, allowing CDP the most flexibility to respond to philanthropic and humanitarian needs as they arise. You can donate to the fund to support recovery.
Contact CDP
Donor recommendations
If you are a donor looking for recommendations on how to help with disaster recovery, please email Regine A. Webster.
More ways to help
As with most disasters, disaster experts recommend cash donations, which enable on-the-ground agencies to direct funds to the greatest area of need, support economic recovery and ensure donation management does not detract from disaster recovery needs.
CDP has also created a list of suggestions for foundations to consider related to disaster giving. These include:
Take the long view: Even while focusing on immediate needs, remember that it will take some time for the full range of needs to emerge. Be patient in planning for disaster funding. Recovery will take a long time, and funding will be needed throughout.
Recognize there are places private philanthropy can help that government agencies might not: Private funders have opportunities to develop innovative solutions to help prevent or mitigate future disasters that the government cannot execute.
All funders are disaster philanthropists: Even if your organization does not work in a particular geographic area or fund immediate relief efforts, you can look for ways to tie disaster funding into your existing mission. If you focus on education, health, children or vulnerable populations, disasters present prime opportunities for funding.
Ask the experts: If you are considering supporting an organization that is positioned to work in an affected area, do some research. CDP and National VOAD can provide resources and guidance about organizations working in affected communities.
Philanthropic and government support
In 2020, the Center for Disaster Philanthropy removed the "annual" designation from its Atlantic Hurricane Season Recovery Fund to allow a broader focus on the full spectrum of the disaster cycle.
Fund resources
Hurricanes, Typhoons and Cyclones
Hurricanes, Typhoons and Cyclones
Hurricanes, also called typhoons or cyclones, bring a triple threat: high winds, floods and possible tornadoes. But there's another "triple" in play: they're getting stronger, affecting larger stretches of coastline and more Americans are moving into hurricane-prone areas.
Insurance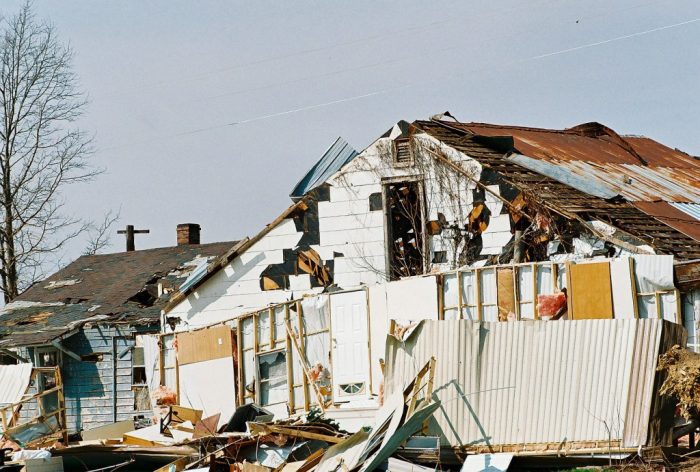 Insurance
Each natural disaster reminds us of the value of insurance to protect our homes and businesses. But with the news filled with stories about homeowners still waiting to settle claims, or insurance covering less damage than expected, what is the role of private insurance in disaster recovery?
Crisis Communications
Crisis Communications
When a disaster strikes, a crisis communications plan that uses the six pillars of crisis communications will allow staff to communicate clearly, concisely and in ways that match your organization's and community's needs.