Hurricanes, typhoons and cyclones pose significant global threats to life and property, including storm surges, flooding, extreme winds and tornadoes. Additionally, rainfall rates and cyclone intensities are projected to increase.
Another above-average hurricane season is in the forecast for 2022. In 2021, there were 21 named storms, making it the third most active on record in terms of named systems. The National Hurricane Center (NHC) provides a list of the 2022 storm names.
(Photo: Damage in Fort Myers Beach, Florida after Hurricane Ian. Credit: Lee County Sheriff's Office via @JulieMartinTV Twitter)
Experts agree that La Niña conditions are still in place and are expected to persist throughout 2022 and possibly into 2023. There is a 91% chance that conditions will remain from September to November 2022, an 80% chance from November 2022 through January 2023 and a 54% chance from January to March 2023. La Niña typically increases the amount of activity seen during hurricane season compared to El Niño.
As of Nov. 22, there have been 14 named tropical systems, including eight hurricanes, with two major hurricanes (Fiona and Ian).
Hurricanes are listed in reverse alphabetical order, with the exception of the major impacts, which appear at the top of the list.
Climate change
As with many other weather and hazard-related disasters, the increased quantity and intensity of hurricanes are directly related to climate change.
According to the New York Times, "The links between hurricanes and climate change have become clearer with each passing year. Data shows that hurricanes have become stronger worldwide during the past four decades. A warming planet can expect stronger hurricanes over time, and a higher incidence of the most powerful storms — though the overall number of storms could drop, because factors like stronger wind shear could keep weaker storms from forming. Hurricanes are also becoming wetter because of more water vapor in the warmer atmosphere; scientists have suggested storms like Hurricane Harvey in 2017 produced far more rain than they would have without the human effects on climate. Also, rising sea levels are contributing to higher storm surge — the most destructive element of tropical cyclones."
Some of the areas flooded during Hurricane Ian were below sea level and have been subjected to increased flooding over the years. Both Ian and Fiona were major hurricanes, something that has been linked to climate change.
Basics
For Hurricanes Fiona and Ian, in the immediate aftermath, the critical basics of emergency shelter, food, water, medical and mental health care are important. Nonprofit groups are the main providers of these services.
Waste and debris
There is a huge need for management of the waste that will be generated from the destruction of the storm. This will be particularly important in Puerto Rico as being an island makes debris a critical issue. Some nonprofits are helping the government clear roadways from trees and power lines to provide access to communities. Others are helping homeowners clean up their yards and salvage belongings.
Housing
Many people struggle to find safe and affordable housing following a hurricane, particularly those from poor and marginalized backgrounds. For example, Hurricane Ida exacerbated an affordable housing crisis in New Orleans as housing supply post-disaster was low, but demand was high. This will be even more true after Hurricane Ian.
Numerous homes have been reported damaged and destroyed in the areas impacted by Hurricane Fiona and Ian, but complete counts are not yet available. Houses that are only partially damaged may need to have mucking and gutting done, clean-up and tarping of roofs.
Housing prices in southern Florida have been increasing, limiting the ability of renters and people living in poverty to find housing. Florida was already experiencing a housing crunch before the hurricane, which will make a recovery hardest on people already struggling to make ends meet. Numerous insurance companies have closed and therefore, finding new insurance after a storm may be even more difficult.
Linked to this are income support programs. Many of the damaged homes were among low and middle income residents and/or retirees on fixed incomes. Wealthier homeowners likely have insurance that will also allow them to rent temporary housing during repairs, further restricting the rental market.
Mobile and manufactured homes
While housing overall will be a significant need, there are hundreds of thousands of mobile homes in Florida. In Manatee County, the most damage is found in manufactured housing.
There were 1,200 mobile home developments along Southwest Florida's coastline. According to NPR, "Of 822,000 mobile and manufactured homes in the state, almost two-thirds of them are pre-1994 vintage." Hurricane Andrew's impact on mobile and manufactured homes was so significant that the federal government tightened the wind standards just two years later. In Park Hill Estates in Punta Gorda, the homes are all build to post-1994 standards because they were destroyed during 2004's Hurricane Charley. As a result, 99% of the homes made it through the storm, with the occasional siding, skirting or roof damage.
CDP hosted a webinar on Oct. 13, 2022, on mobile housing during disasters that offers advice for funders on supporting these communities.
Economic and community development
The compounding effects of COVID-19 delayed recovery from storms in 2021. Livelihoods support and investing in local economies are still needed for people to recover fully.
The extensive power outages lead to increased costs for individuals and businesses alike. Many businesses must shut down during a power outage while others may be able to provide limited operations, but at increased costs. Florida and Puerto Rico are strong tourist destinations, and the storms will significantly impact future revenue.
Health and behavioral health
Research shows that hurricanes cause and exacerbate multiple diseases. While many health impacts peak within six months following hurricanes, chronic diseases continue to occur for years. Hurricanes also inflict harm to the mental health of people in their paths.
Already, three suicides and one murder are linked to Hurricane Ian in Florida. These numbers are likely to increase as people realize they are not going to be able to rebuild or suffer additional impacts from the storm including loss of family and friends (due to death or displacement), loss of income, loss of housing, etc. Two of the suicides were linked to men in their 70s who saw the destruction of their housing and could not cope.
For Fiona, there is a high rate of disability in Puerto Rico. According to the most recent data from the 2019 American Community Survey the prevalence of disabilities was:
21.7% for persons of all ages
0.8% for persons ages 4 and under
11.7% for persons ages 5 to 15
9.1% for persons ages 16 to 20
16.6% for persons ages 21 to 64
37% for persons ages 65 to 74
61.9% for persons ages 75+
Residents are unable to access federal disability income support benefits, so many disabled residents live in poverty on the island. Additional health care support will be needed to assist this population with recovery (as well as additional resources to rebuild, as their disability may limit their own participation in the reconstruction).
Government recovery assistance
Once again, infrastructure spending will be an important area. While the federal government has promised to support recovery for U.S.-based disasters, there is still a 25% cost-share that some local governments may have issues funding. In other countries, there may not be the structural funding programs that the U.S. has in place. That is one area that philanthropy can be of assistance with infrastructure spending.
Technical assistance and oversight from philanthropy may also be helpful. As of August 2022, Puerto Rico had only spent 19% ($5.3 billion) of the post-Maria (and Irma) recovery dollars funded by FEMA for 2017. Most of that money – about 81% – went towards debris removal and other emergency response measures. Road and utility repairs remain undone.
Navigating assistance processes
Disaster assistance may be available in various forms and from different sources. People will need help navigating a complicated assistance process, particularly undocumented people and people whose first language is not English.
A recently released study from the U.S. Commission on Human Rights found that FEMA did not equitably serve at-risk populations including people with disabilities, people living in poverty and English as a second language speakers during Hurricanes Harvey or Maria in 2017.
The CDP Atlantic Hurricane Season Recovery Fund is now a perpetual fund, allowing CDP the most flexibility to respond to philanthropic and humanitarian needs as they arise. You can give to the fund to support recovery. Contributions can be designated to a specific storm (Fiona or Ian) using the dropdown boxes.
Contact CDP
Donor recommendations
If you are a donor looking for recommendations on how to help with disaster recovery, please email Regine A. Webster.
More ways to help
As with most disasters, disaster experts recommend cash donations, which enable on-the-ground agencies to direct funds to the greatest area of need, support economic recovery and ensure donation management does not detract from disaster recovery needs.
CDP has also created a list of suggestions for foundations to consider related to disaster giving. These include:
Take the long view: Even while focusing on immediate needs, remember that it will take some time for the full range of needs to emerge. Be patient in planning for disaster funding. Recovery will take a long time, and funding will be needed throughout.
Recognize there are places private philanthropy can help that government agencies might not: Private funders have opportunities to develop innovative solutions to help prevent or mitigate future disasters that the government cannot execute.
All funders are disaster philanthropists: Even if your organization does not work in a particular geographic area or fund immediate relief efforts, you can look for ways to tie disaster funding into your existing mission. If you focus on education, health, children or vulnerable populations, disasters present prime opportunities for funding.
Ask the experts: If you are considering supporting an organization that is positioned to work in an affected area, do some research. CDP, National VOAD and InterAction can provide resources and guidance about organizations working in affected communities. The Council on Foundations provides resources for community foundations, and information about funding disasters in a variety of locations.
Philanthropic and government support
Ian: President Biden issued an emergency declaration for Florida (EM-3584) on Sept. 23 and for South Carolina (EM-3585) on Sept. 25. After landfall, he also issued a major disaster declaration for Florida – DR-4673. All Florida counties were approved for Public Assistance Category B (Emergency Protective Measures), with several also being approved for other levels of public assistance. In addition, 26 counties have been approved for Individual Assistance. As of Nov. 22, 353,401 Individual Assistance Applications had been approved for a total Housing Assistance and Other Needs Assistance of $756,722,405. This is an average of over 2,100 per application. Just over $351 million has been obligated in Public Assistance. Operation Blue Roof was activated in five counties in Florida by the Army Corps of Engineers.
Fiona: President Biden originally issued an emergency declaration (EM-3583) for Puerto Rico providing public assistance only in Category B (Emergency Protective Measures). On Wed., Sept. 21, the Biden administration approved Governor Pierluisi's request for a major disaster declaration (DR-4671).  This provides public assistance in all categories (A-G) and Individual assistance for all communities in Puerto Rico. As of Nov. 22, 713,030 Individual Assistance Applications had been approved for a total Housing Assistance and Other Needs Assistance of just over $575.14 million. This works out to $806 per application.
The Department of Health and Human Services has declared a public health emergency in Puerto Rico and has sent medical response teams.
In France, President Emmanuel Macron recognized a state of natural disaster for Guadeloupe and opened a special relief fund.
In Canada, the Government of Canada has partnered with the Canadian Red Cross to match all donations to the Hurricane Fiona in Canada Appeal until at least Oct. 25. In addition, the federal and provincial governments will support people and businesses who did not have sufficient insurance or were considered to be uninsurable by insurance companies. On Oct. 4, Prime Minister Justin Trudeau announced a $300 million recovery fund for Atlantic Canadians.
In 2020, the Center for Disaster Philanthropy removed the "annual" designation from its Atlantic Hurricane Season Recovery Fund to allow a broader focus on the full spectrum of the disaster cycle.
The following are examples of grants awarded through this fund:
CDP awarded $50,000 to Culture Aid NOLA in 2022 to support "July Supply," an event aimed at preparing the families of New Orleans for the coming most-active months of the season hurricane season.
SBP received a $150,000 grant in 2021 to support their SHARE program and serve at least nine vulnerable families in southwest Louisiana by rebuilding homes damaged or destroyed by Hurricanes Laura and Sally, thus shrinking the time between disaster and their recovery. SBP will leverage CDP's support against other funding sources and community resources to serve families through its rebuilding program and SHARE grant program administered by SBP that distributes per-project gap funding to nonprofit rebuilding partners active in the area. The Fuller Center for Housing and All Hands and Hearts received $50,000 each from SBP via this grant to support their work. SBP will be implementing its SHARE program again in response to Hurricane Ida.
GER3 (Global Emergency Relief, Recovery and Reconstruction) received a $50,000 grant in partnership with Google to provide critical recovery services to highly vulnerable and severely affected communities in the North Zone of Honduras following Hurricanes Eta and Iota, with potential transition into reconstruction efforts. With the aim of removing debris and cleaning 200+ structures across two communities, the community-led project approach will integrate local team members and cash-for-work opportunities while focusing on building back better, increasing sustainability and resiliency.
Fund resources
Hurricanes, Typhoons and Cyclones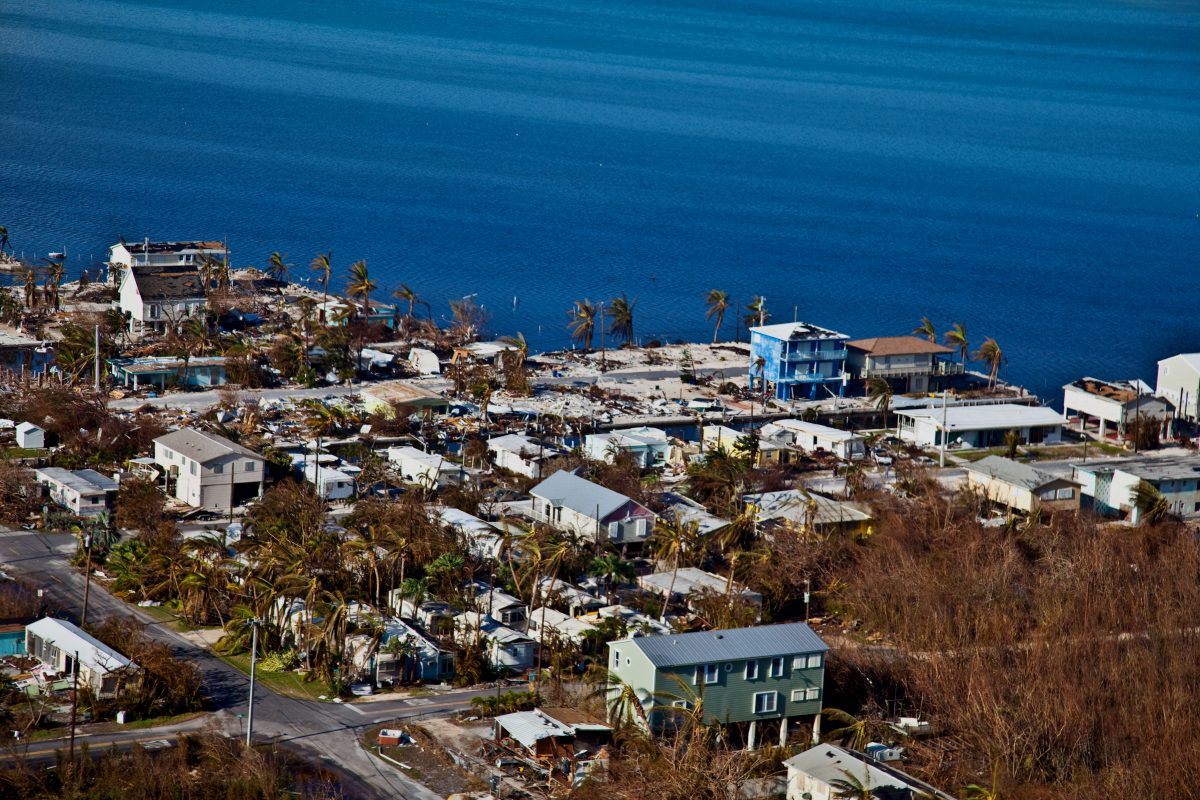 Hurricanes, Typhoons and Cyclones
Hurricanes, also called typhoons or cyclones, bring a triple threat: high winds, floods and possible tornadoes. But there's another "triple" in play: they're getting stronger, affecting larger stretches of coastline and more Americans are moving into hurricane-prone areas.
Insurance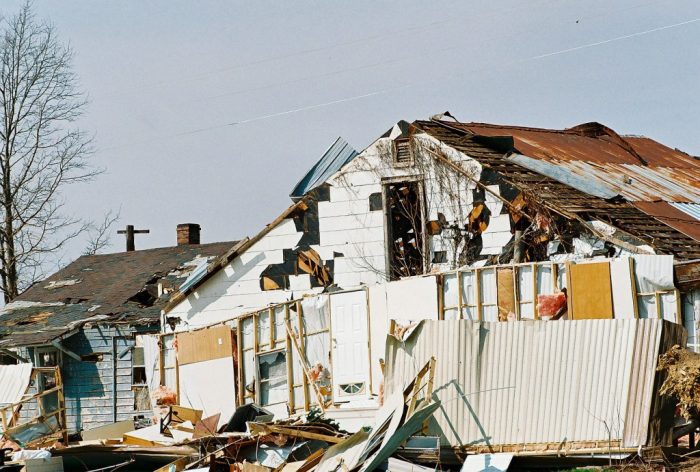 Insurance
Each natural disaster reminds us of the value of insurance to protect our homes and businesses. But with the news filled with stories about homeowners still waiting to settle claims, or insurance covering less damage than expected, what is the role of private insurance in disaster recovery?
Crisis Communications
Crisis Communications
When a disaster strikes, a crisis communications plan that uses the six pillars of crisis communications will allow staff to communicate clearly, concisely and in ways that match your organization's and community's needs.