From late February to early April, Australia's east coast endured three intense weather systems that led to record rains and flooding.
By the end of the first week in March, Southern Queensland and northern New South Wales (NSW) had each received more than a year's worth of rainfall in a week. This was Queensland's worst flooding since 2011.
An intense low-pressure system brought heavy rains to Australia's east coast on March 30, forcing thousands to flee their homes for the second time within weeks.
Torrential downpours hit the east coast again on April 7, with Sydney receiving nearly a month's rain overnight. Thousands of people were ordered to evacuate their homes. The first three months of 2022 brought a year's worth of rain to Sydney.
(Photo: Flooding in Loganlea, Queensland on Feb. 28, 2022. Source: Queensland Police via Twitter)
On March 9, Australia's Prime Minister, Scott Morrison, declared a national emergency to speed up the delivery of aid to affected areas. This was the first time a national emergency had been declared since the power was created following wildfires in 2020.
Experts say climate change is fueling an increase in extreme weather across Australia, threatening to make bushfires, floods and droughts more common.
Latest Updates
What we're watching: Weekly disaster update, April 11
What we're watching: Weekly disaster update, April 11
How La Niña and climate change are fueling disasters
How La Niña and climate change are fueling disasters
What was the impact on communities?
In total, at least 23 people died from the flooding.
Southeast Queensland was hit hard: The city of Gympie recorded its highest flood in a century, and several Brisbane suburbs received more than 15 inches (400 millimeters) of rain in 24 hours on Feb. 27.
Within three days, Brisbane, Queensland's capital received more than 31.2 inches (792.8 millimeters) of rain. The city's previous rain record for three days was 23.6 inches (600.4 millimeters) in 1974.
More than 20,000 homes and businesses flooded in Queensland, and more than 5,000 homes were damaged in NSW following heavy rains and flooding in February and March.
More than 7,800 homes were impacted by the flooding in southeast Queensland in early April. Recovery efforts will likely take years.
Thousands of Australians began returning to their homes on March 9, however, many were not habitable at that time. More than 3,600 homes in the NSW northern rivers region were deemed uninhabitable. In Lismore, a city in northeastern NSW, some residents were left with no choice but to move back into their houses that were deemed uninhabitable. This demonstrates the challenge of securing safe and affordable housing as disaster recovery begins.
Unfortunately, the east coast received heavy rains on March 30 causing the levee in Lismore to overflow and forcing people across the Northern Rivers region of NSW to evacuate. Drone footage captured by Lismore resident Angus Gray shows the scale of the devastation caused by the flooding.
Some residents were forced to clean up their homes for the second time in a month. Byron Bay, a popular tourist destination, was also heavily impacted by the flooding. Businesses in the town had to endure a pandemic and then a devastating flood event.
The NSW State Emergency Service (SES) responded to 31,400 calls for help in a six-week period.
What is the cost of this disaster?
According to the Climate Council, the total value of insurance claims will exceed those of previous floods, including the devastating Queensland floods in 2011. The flooding is on track to be one of Australia's worst disasters. The country's cost of weather-related disasters has risen since the 1970s.
On April 12, the Insurance Council of Australia (ICA) said more than 177,000 insurance claims had been received. The estimated cost of these claims is more than $1.83 billion USD ($2.487 billion AUD). According to the ICA, claim numbers are much higher than at the same point during other flood events and they expected claims to continue to increase.
In their update on March 10, the ICA also said, "insurers are cautioning that global materials shortages and local labour constraints will have an impact on the rebuild and recovery timeframe."
Luckily, Australia has a significant social safety network with various nongovernmental and governmental organizations that will respond to the flooding. As with all disasters and large-scale emergencies, it is most effective to donate money to groups already engaged and coordinating on the ground at the disaster site. They often can take that monetary donation and double or triple the value through local partnerships.
Unrestricted cash donations
A critical ongoing need will be unrestricted cash donations to support affected families. Direct cash assistance can allow families to secure emergency housing, purchase items and contract services locally that address their multiple needs. It gives each family flexibility and choice, ensuring that support is relevant, cost-effective and timely. Cash assistance can also help move families faster towards rebuilding their lives.
Immediate needs
Those whose homes were damaged need immediate support with food/nutrition, water, sanitation and hygiene (WASH), mental and physical health, restoration of livelihoods and shelter and basic household items. Continued access to education for children and protection of vulnerable individuals are also priority concerns.
Supporting rural communities and Indigenous populations
In the regions that were declared a disaster zone in NSW, approximately 36,509 Aboriginal and Torres Strait Islander people were directly impacted by the floods, or 4.2% of those affected by floods.
The lack of access to resources such as telecommunications and the destruction of infrastructure was particularly challenging in these communities. While it is important that Indigenous people are provided resources to assist in their recovery, it is also important to recognize the ways in which Aboriginal communities used existing capacities to support one another and their neighbors.
COVID-19 and other diseases
Experts warned that the flooding could exacerbate the country's outbreak of Japanese encephalitis, a virus that spreads through the bite of infected mosquitos. As of April 14, there were 34 cases of the virus and three fatal cases. Public health officials said the appearance of the virus in Australia is the latest example of how global warming is contributing to the spread of disease.
COVID-19 support will also be needed to be factored into the recovery. There were reports of flood evacuations made harder when individuals test positive for COVID-19. As of April 18, there were 5,419,380 cases and 6,787 deaths in Australia.
Long-term recovery
In addition to immediate response, long-term recovery needs will include rebuilding and fixing of homes and community infrastructure and economic recovery.
The Center for Disaster Philanthropy has a Global Recovery Fund that provides an opportunity for donors to meet the ongoing and ever-expanding challenges presented by global crises.
Philanthropic and government support
In partnership with Google, CDP awarded $119,336 to the Foundation for Rural and Regional Renewal in 2022 to provide small cash grants to community-based, rural nonprofits to help marginalized and at-risk populations in Queensland and New South Wales recover from the floods that hit the regions in February 2022.
On March 18, the commonwealth and NSW governments announced $552 million USD ($742 million AUD) in additional funding for affected communities in the state. The federal government also announced on March 18 that $1.12 million USD ($150 million AUD) from the Emergency Response Fund would be spent on recovery and work to lessen future disasters.
After initially rejecting a request from Queensland to co-fund a flood resilience package with the state, the federal government said on April 6 it would co-fund a $553 million USD ($741 million AUD) package for flood-prone Queensland communities. The eligibility of some flood relief funds has come under criticism for being too limited as some Local Government Areas have not been included. Additionally, NSW has announced an inquiry to "investigate the causes of, preparedness for, response to and recovery from the catastrophic flood event."
More way to help
As with most disasters, cash donations are recommended by disaster experts as they allow for on-the-ground agencies to direct funds to the greatest area of need, support economic recovery and ensure donation management does not detract from disaster recovery needs.
CDP has also created a list of suggestions for foundations to consider related to disaster giving. These include:
Take the long view: Even while focusing on immediate needs, remember that it will take some time for the full range of needs to emerge. Be patient in planning for disaster funding. Recovery will take a long time and funding will be needed throughout.
Recognize there are places private philanthropy can help that government agencies might not: Private funders have opportunities to develop innovative solutions to help prevent or mitigate future disasters that the government cannot execute.
All funders are disaster philanthropists: Even if your organization does not work in a particular geographic area or fund immediate relief efforts, you can look for ways to tie disaster funding into your existing mission. If you focus on education, health, children or vulnerable populations, disasters present prime opportunities for funding.
Ask the experts: If you are considering supporting an organization that is positioned to work in an affected area, do some research. CDP and InterAction can provide resources and guidance about organizations working in affected communities.
Related resources
Floods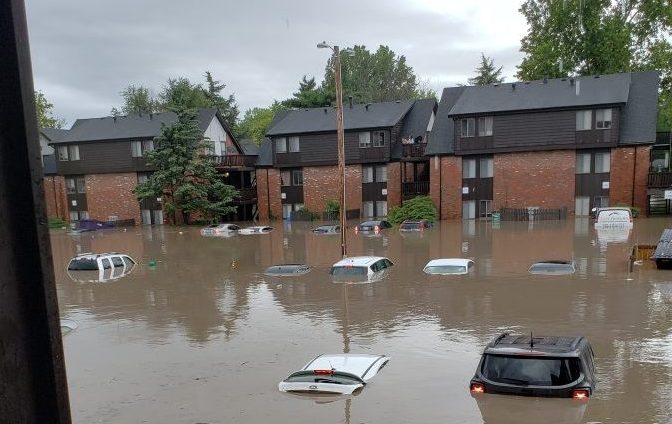 Floods
Flooding is our nation's most common natural disaster. Regardless of whether a lake, river or ocean is actually in view, everyone is at some risk of flooding. Flash floods, tropical storms, increased urbanization and the failing of infrastructure such as dams and levees all play a part — and cause millions (sometimes billions) of dollars in damage across the U.S. each year.
Climate Change
Climate Change
Climate change refers to any significant change in the measures of climate lasting for an extended period of time. In other words, climate change includes major changes in temperature, precipitation or wind patterns, among other effects, that occur over several decades or longer.
Water, Sanitation and Hygiene (WASH)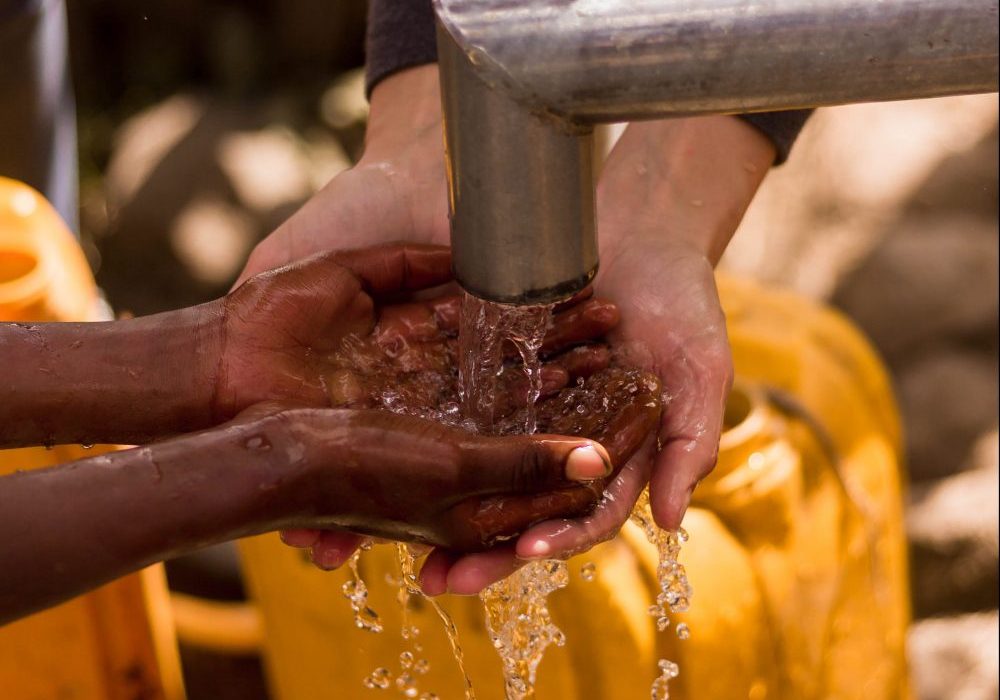 Water, Sanitation and Hygiene (WASH)
Water is one of the most necessary elements for life, yet according to the World Health Organization/UNICEF, 2.1 billion people lack access to safely managed drinking water. In addition, 4.5 billion people lack safely-managed sanitation facilities. Water, sanitation and hygiene (WASH) principles are of tremendous concern in everyday life, but can be heightened during an emergency or disaster.