Days of heavy rain pounded the Australian province of New South Wales (NSW) at the end of March 2021, leading to a once-in-a-hundred-year-flood with water amounts unseen since 1961. The catastrophic flooding followed the record-setting bushfires that swept the region in 2019-2020, leaving many communities and residents reeling from back-to-back disasters.
(Photo: Flooding in Camden Head, New South Wales, Australia. Source: @BOM_au by Lee Hartshorne)
From March 16 to March 23, the Sydney area received 16 inches (400 mm) to 24 inches (600 mm) of rain, 40% of its annual amount. Hundreds of homes were flooded. Western Sydney was at the highest risk, moving this disaster beyond just a coastal event. Many Western Sydney suburbs remained evacuated until March 29-31.
In Sydney, the Warragamba Dam spilled over its top around 3 p.m. on March 20 as rainfall records were smashed by more than 4 inches (100 millimeters) over the previous records. Approximately 130 billion gallons (500 gigaliters) – the equivalent of the Sydney Harbor volume – was discharged on Sunday, March 21, and over the next few days.
By March 28, the State Emergency Service had received more than 23,000 calls for help and responded to 13,000. At least four people died, and one woman remains missing after her car was found empty in floodwaters.
What is the impact on communities?
As of March 31, nearly 29,000 damage claims had been received by various insurance companies. On March 23, with just 12,000 claims filed, the Insurance Council of Australia called the flooding a catastrophe for New South Wales. Initial assessment of the claims is estimated to be at least USD $368 million (A$483 million) and as much as half a billion dollars. Because of the high costs of insurance due to location on a flood plain, many people were uninsured and have lost everything. About one-third of the country's population lives in the impacted areas. The fires also impacted many of the same people in late 2019-early 2020.
Over the past two years, Australia has had total insured losses of more than $6.1 billion (A$8billion) from catastrophic disasters due to several years of above-average weather-related losses. It is expected that these disasters, combined with COVID-19's impacts, will result in higher reinsurance rates, possibly pricing it out of the market for some people. Some areas may actually be uninsurable.
Mental health
Mental health will be a top priority as residents may have dealt with evacuation and property damage or loss from fires and floods, amid the COVID-19 pandemic. Crisis and ongoing counseling support will be needed.
Personal protective equipment and supplies for clean-up
Personal protective equipment and supplies for clean-up support will be necessary, including mucking, gutting and mold remediation in houses and debris removal. There will be some needs for housing replacement – rebuilding for homeowners and securing new homes for tenants.
Rebuilding
Rebuilding damaged homes, businesses and infrastructure is a crucial step to get the communities repaired and residents home.
COVID-19
It is important to ensure the floods do not displace a fast and effective vaccination program.
The Center for Disaster Philanthropy (CDP) has a Global Recovery Fund that provides an opportunity for donors to meet the ongoing and ever-expanding challenges presented by global crises.
Contact CDP
Recovery updates
If you are a responding NGO or a donor, please send updates on how you are working on recovery from this disaster to Tanya Gulliver-Garcia.
Donor recommendations
If you are a donor looking for recommendations on how to help with disaster recovery, please email Regine A. Webster.
Philanthropic and government support
CDP made a $34,436.17 donation in June 2021 to the Foundation for Rural and Regional Renewal's (FRRR) Strengthening Rural Communities program. A previous grantee for wildfire recovery, FRRR will support flood-impacted communities in the short, medium and long term. They solicit applications and will fund activities focused on a variety of areas that are likely to include: supporting mental health and wellbeing, education, and rebuilding or repairing community infrastructure. They may also fund events and festivals that help rebuild the community. These locally-led projects combine to rebuild communities' sense of their place and ultimately enhance their overall recovery.
As with most disasters, cash donations are recommended by disaster experts as they allow for on-the-ground agencies to direct funds to the greatest area of need, support economic recovery and ensure donation management does not detract from disaster recovery needs.
According to the Australian government, residents in the impacted areas are eligible for the Australian Government Disaster Recovery Program (ADGRP) which, "provides one-off financial assistance to eligible Australians adversely affected by the storms and floods. The rate of AGDRP is $1000 per eligible adult and $400 per eligible child. Claims for this payment can be lodged with Services Australia for a period up to 6 months. AGDRP is available for people who have been seriously injured, have lost their homes or whose homes have been directly damaged, whose major assets have been directly damaged or are the immediate family members of a person who has died as a direct result of the storms and floods."
The Australian Banking Association provided details about how the major banks will provide support, including waiving fees, debt consolidation, restructuring existing loans and deferring credit card payments.
The Australian Taxation Office has committed to supporting small businesses by extending deadlines and supporting the reconstruction of lost documents.
Resources
Floods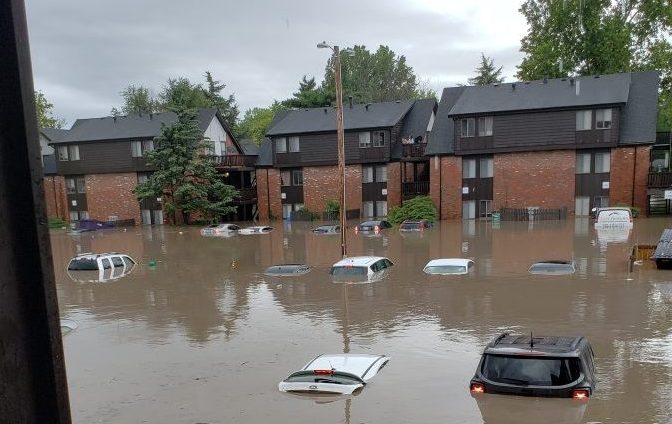 Floods
Flooding is our nation's most common natural disaster. Regardless of whether a lake, river or ocean is actually in view, everyone is at some risk of flooding. Flash floods, tropical storms, increased urbanization and the failing of infrastructure such as dams and levees all play a part — and cause millions (sometimes billions) of dollars in damage across the U.S. each year.
Mental Health and Trauma
Mental Health and Trauma
Mental health includes our emotional, psychological, and social well-being. It affects how we think, feel, and act. It also helps determine how we handle stress, relate to others, and make choices. Mental health is important at every stage of life, from childhood and adolescence through adulthood.