Amid drought and a major heatwave caused by La Niña, Argentina's Corrientes province began burning in December 2021.
More than 2.4 million acres (1 million hectares) burned or about 12% of Corrientes' land, including more than 60% of the 400,000-acre Iberá National Park and Iberá Wetlands. Grazing and farming agricultural land burned as well.
(Photo: More than 300 firefighters and brigade members are fighting different sources of fire in the area of the Cambaí stream, southwest of the city of Santo Tomé, Argentina. Source: Government of the Province of Corrientes via Twitter)
La Niña events typically lead to reduced rainfall in many parts of South America, and this was Argentina's second consecutive La Niña summer. Severe drought began in November 2021 and continued into February 2022.
Prior to Feb. 20, when a light rain fell, Corrientes had received less than an inch of rain, compared to the typical 6.5 inches during the month. Additionally, extreme heat exacerbated the situation, with the temperature frequently exceeding 104˚Fahrenheit.
Reuters cited, "Enrique Viale, president of the Argentine Association of Environmental Lawyers, [who] said the huge losses from the fire were a sad example of how climate change and human activity were destroying the environment and causing economic losses. 'The causes of this disaster must be sought in the terrible combination of a great drought, global climate change, together with bad local development models based on exotic forest species, rice fields and cattle ranching on wetlands,' he said."
Latest Updates
How La Niña and climate change are fueling disasters
How La Niña and climate change are fueling disasters
What is the impact on communities?
No damages to homes or loss of life were reported, though a hotel and several homes were evacuated on Feb. 14. However, as one of the most important agricultural regions in Argentina and a major eco-tourism zone, the impact on the natural environment was significant.
What is the environmental impact?
The Esteros del Iberá wetlands is one of the largest freshwater wetlands in the world at 1.3 million acres. It is Argentina's largest protected area of land and home to more than 4,000 species of plants and animals. The area is famous for its alligators, capybaras, anacondas, marsh deer, fish, monkeys and over 380 species of birds.
While some species reintroduced to Iberá National Park were able to be relocated, many species did not survive the fires including capybaras, armadillos and caimans. A full assessment of the damage to the park's biodiversity will take time but substantial loss is expected. Although experts do anticipate the region to recover, thanks in part to the rewilding projects that have improved resiliency.
What is the agricultural impact?
In addition to the loss of wildlife, at least 70,000 cattle were killed. The agricultural losses are critical, not just for the impact today but the future as well.
The destruction of the yerba maté crop is estimated to be $5.82 million, and rice crops losses are at $61.76 million. Yerba maté is not a quick-producing crop and takes over five years from planting a seed to the beverage. Other crops in Corrientes include citrus fruits, tobacco, cotton and forestry. Farming operations in Corrientes suffered losses of more than $551 million due to the fires.
Both Bolivia and Brazil sent fire-fighting resources. Locals fought the fires themselves, as those in nearby communities brought them fruit and water to help them continue the fight. Additional firefighting support, along with some rainfall, helped firefighters extinguish 80% of the active fires in the province.
Long-term needs
Long-term needs will include economic recovery and livelihoods in the agricultural sector, such as support of farmers and ranchers who face years before seeing a return on new investment.
Direct cash assistance
Direct cash assistance will be a critical aspect of recovery as it allows families to make decisions about spending and prioritizing their own needs.
The Center for Disaster Philanthropy has a Global Recovery Fund that provides an opportunity for donors to meet the ongoing and ever-expanding challenges presented by global crises.
Contact CDP
Recovery updates
If you are a responding NGO or a donor, please send updates on how you are working on recovery from this disaster to Tanya Gulliver-Garcia.
Donor recommendations
If you are a donor looking for recommendations on how to help with disaster recovery, please email Regine A. Webster.
Philanthropic and government support
In partnership with Google, CDP awarded Cruz Roja Argentina (Argentinian Red Cross) $264,000 to foster disaster risk reduction among rural communities and governmental stakeholders in Northeast Corrientes wildfire-affected communities. The project will achieve these aims by building increased community resilience and disaster preparedness and supporting ecosystem recovery. At the end of the project, these communities will be able to better withstand, adapt to and recover from future hazards and risks.
The governor of Corrientes, Gustavo Valdés, declared a state of emergency for six months beginning January 1, 2022. Decree 200/22 will provide assistance to affected populations in the province.
Related resources
Wildfires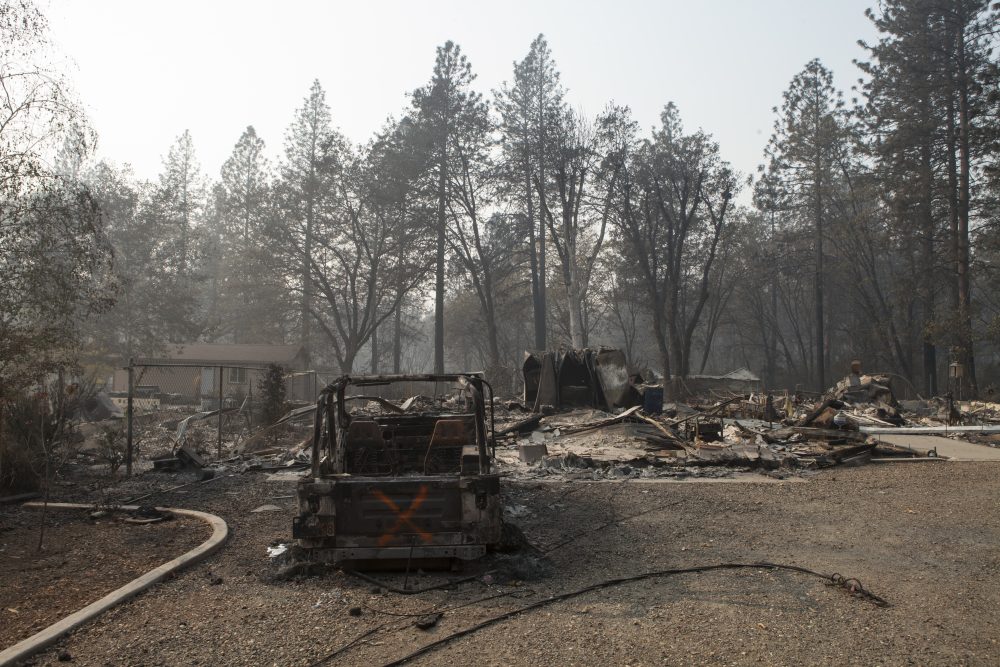 Wildfires
Weather can significantly affect the frequency and severity of wildfires. Prolonged drought can extend prime wildfire season, making blazes more likely. Additionally, high temperatures and low humidity can quickly dry out vegetation which then becomes potential fuel.
Drought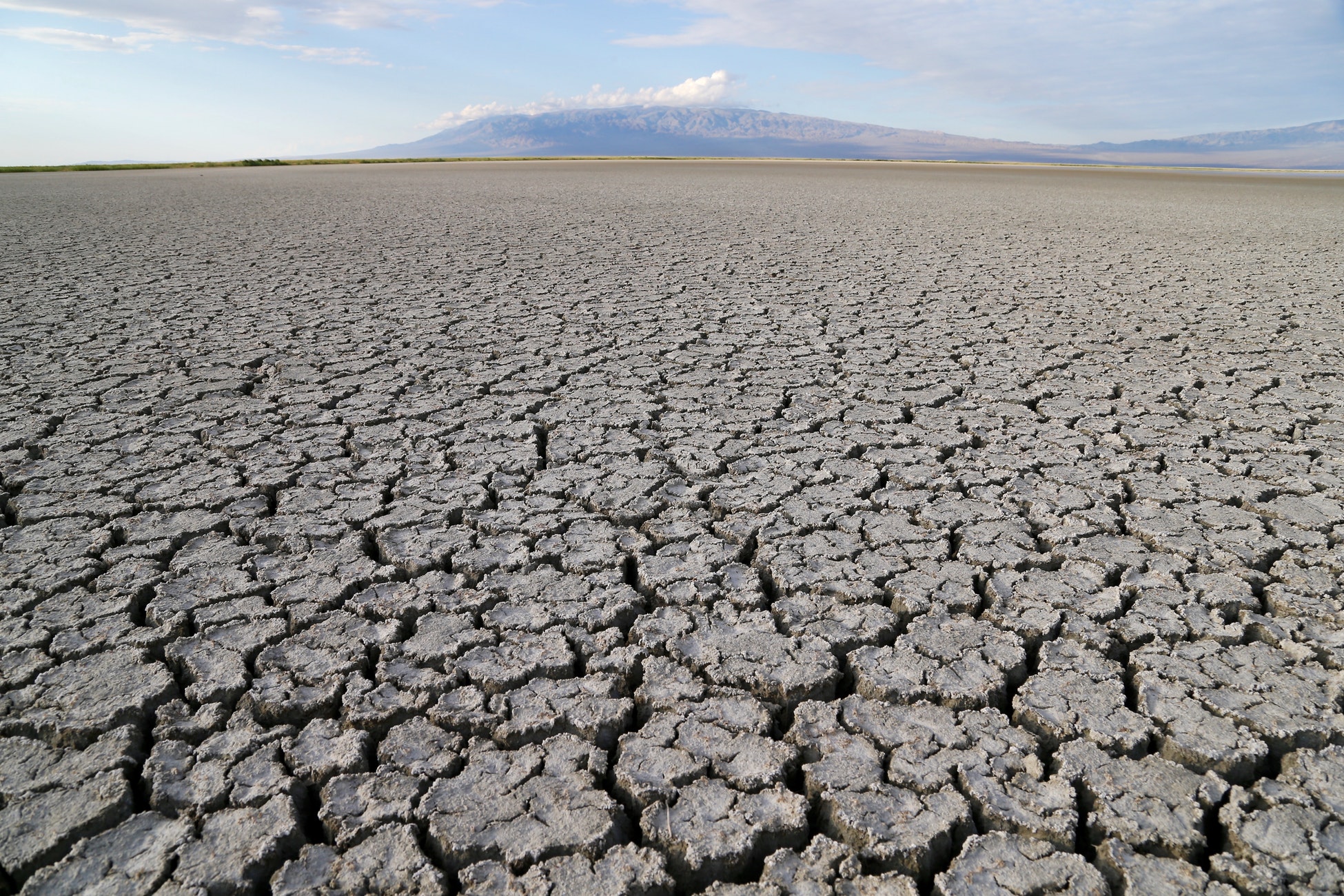 Drought
Drought is often defined as an unusual period of drier than normal weather that leads to a water shortage. Drought causes more deaths and displaces more people than any other disaster.
Extreme Heat
Extreme Heat
While the average temperature continues to increase at a moderate pace, climate change has caused more frequent extreme weather events, particularly extreme heat.