On April 4, 2021, Cyclone Seroja formed over the Savu Sea between the southern islands of Indonesia and Timor-Leste, northwest of the Australian city of Darwin.
It very quickly produced devastating rains and high winds typical of tropical cyclones. While most of its track was over the Timor Sea and the Indian Ocean, its early path over the Savu Sea caused flooding and landslides in Indonesia and Timor-Leste.
After moving from the Savu Sea toward the Indian Ocean, Seroja's track became complicated and difficult to predict as it interacted with Cyclone Odette. When two tropical cyclone systems come into close proximity, they interact in what is known as a Fujiwhara Interaction. The two cyclones begin to circulate around their respective eyes and each other until one siphons the other's energy.
(Photo: Tropical Cyclone Seroja making landfall in Australia on April 11, 2021. Source: NASA Earth Observatory image by Joshua Stevens, using VIIRS data from NASA EOSDIS LANCE, GIBS/Worldview, and the Suomi National Polar-orbiting Partnership)
Eventually, Seroja absorbed Cyclone Odette before continuing southwest and then abruptly turning southeast toward the Western Australia coast. Tropical Cyclone Seroja made landfall north of Geraldton as a Category-3 equivalent storm on April 11 before quickly dissipating and being absorbed into another system on April 12.
What was the cyclone's impact on communities?
The capital city of Dili and the surrounding region were the hardest hit in Timor-Leste. The volume of rain caused the soil in some parts of the city to liquefy, wherein the ground loses its structure and absorbs whatever is on top of it. Dili was heavily damaged, including the national laboratory – the only one in the country – at Guido Valadares National Hospital.
Officials also reported damage to the national pharmaceutical stockpile that stores the country's COVID-19 vaccines, two COVID-19 isolation facilities and thousands of homes.
On the north side of the Savu Sea, Indonesia's province of Nusa Tenggara bore the brunt of Seroja's impact. Heavy rain brought flooding and landslides across the area, leaving thousands of people homeless and wiping out roads and other infrastructure.
The worst damage occurred on the slopes of Mount Lewotolo, a volcano on Lembata island where 67 people were killed when a lahar flow of water, volcanic rocks and other debris swept down the mountain and destroyed a village.
In Australia, Seroja made landfall in the evening of April 11 as a Category 3 storm just south of the village of Kalbarri. Access into the area was restricted to residents, homeowners and disaster relief personnel until May 5 due to almost every building and property across the region having been damaged to some extent. Government officials stated that more than 1,000 properties across 13,500 square miles (35,000 square kilometers) – larger than the state of Maryland – were damaged by Seroja. In the coastal towns of Kalbarri and Northampton, 70% of the buildings were destroyed or damaged. The Insurance Council of Australia estimates the loss at $268 million.
Who was affected and in what ways?
The UN said that more than 33,000 households were affected in Timor-Leste, including more than 4,500 homes damaged or destroyed. As of May 6, 41 people were confirmed or presumed dead, more than 5,300 acres of agricultural areas were affected and over 3,000 people were in 17 evacuation facilities.
Across Nusa Tenggara, 181 people died and 271 were injured. Officials reported 66,000 damaged homes affecting almost 510,000 people – 11,400 of whom were displaced. Indonesia was devastated by hundreds of disasters in 2021, leaving resources stretched to the breaking point and a reduced emergency capacity across the country.
With the restrictions posed by COVID-19 and the damage to health infrastructure in the affected areas, it is difficult for international aid organizations to provide immediate support. The most critical ongoing need is unrestricted donations to support long-term shelter, food and nutrition, economic recovery, and water, sanitation and hygiene (WASH) needs in Indonesia and Timor-Leste. Rapid replacement of damaged or destroyed COVID-19 vaccines and additional personal protective equipment will be two of the most significant needs across Indonesia and Timor-Leste.
The Center for Disaster Philanthropy (CDP) has a Global Recovery Fund that provides an opportunity for donors to meet the ongoing and ever-expanding challenges presented by global crises.
Contact CDP
Recovery updates
If you are a responding NGO or a donor, please send updates on how you are working on recovery from this disaster to Tanya Gulliver-Garcia.
Donor recommendations
If you are a donor looking for recommendations on how to help with disaster recovery, please email Regine A. Webster.
Philanthropic and government support
In partnership with Google, CDP provided Habitat for Humanity International with a $50,000 grant to enable the self-recovery of the affected families that have not received any assistance in response to Tropical Cyclone Seroja. Currently, evacuees are evacuating to plantation fields, communal shelters and evacuees' relative's safe houses. Self-recovery is done through providing Emergency Shelter Kits and COVID-19 PPE during the emergency phase; transitional shelters construction, household toilets construction and technical assistance (Build Back Safer training) during recovery phase; and permanent shelters construction and CBDRM training during the reconstruction phase.
Australia's federal government and the government of Western Australia issued an emergency aid package of $104.5 million; the largest ever issued in Western Australia for an emergency event. The state is also offering financial assistance in the amount of up to $25,000 for small businesses or primary producers.
Resources
Hurricanes, Typhoons and Cyclones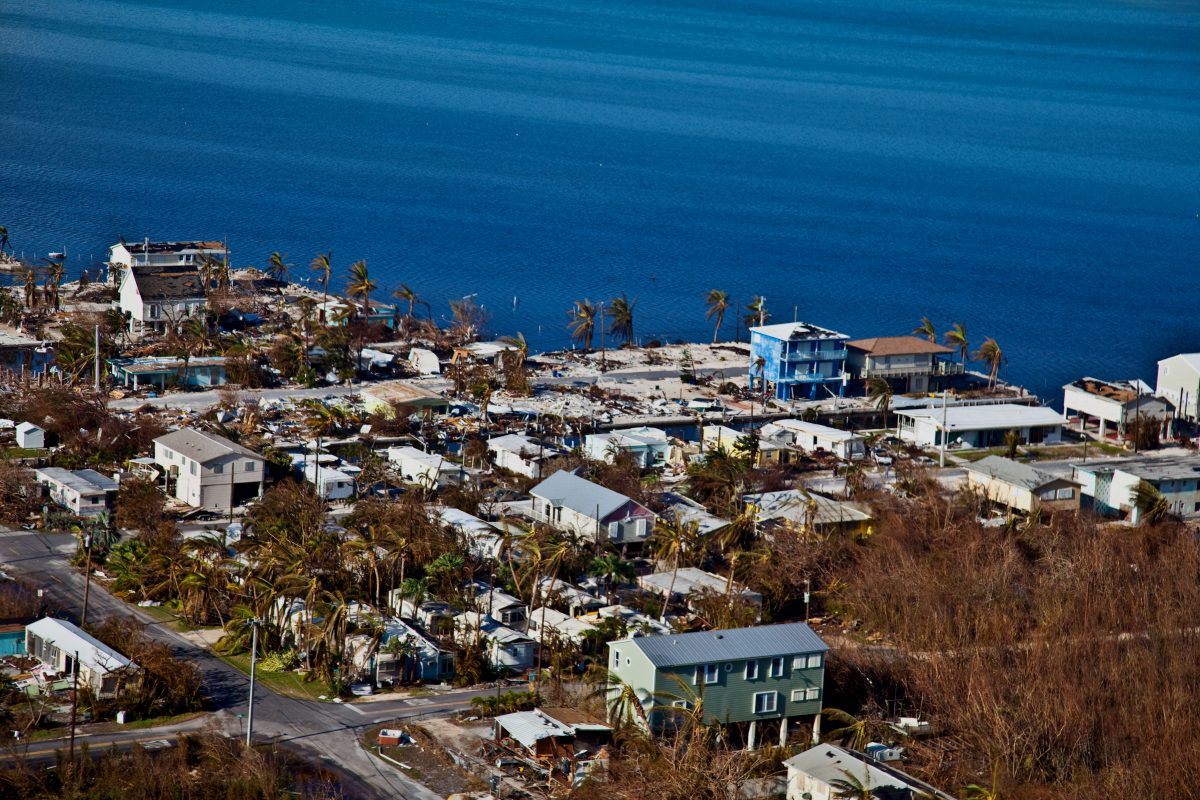 Hurricanes, Typhoons and Cyclones
Hurricanes, also called typhoons or cyclones, bring a triple threat: high winds, floods and possible tornadoes. But there's another "triple" in play: they're getting stronger, affecting larger stretches of coastline and more Americans are moving into hurricane-prone areas.
Emergency and Interim Shelter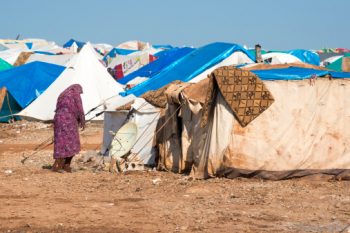 Emergency and Interim Shelter
After a disaster, shelter is more than a place to rest, it is a place of security, access to food, water and medical treatment. A place to start recovering after a disaster.
Water, Sanitation and Hygiene (WASH)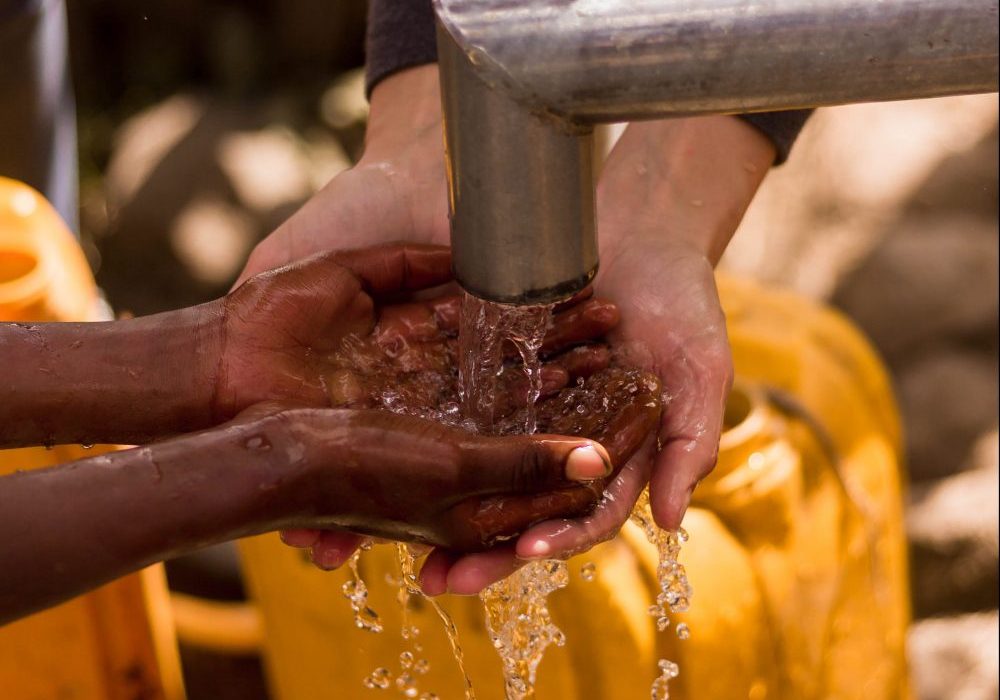 Water, Sanitation and Hygiene (WASH)
Water is one of the most necessary elements for life, yet according to the World Health Organization/UNICEF, 2.1 billion people lack access to safely managed drinking water. In addition, 4.5 billion people lack safely-managed sanitation facilities. Water, sanitation and hygiene (WASH) principles are of tremendous concern in everyday life, but can be heightened during an emergency or disaster.