Last updated:
May Tornado Outbreak
Tornado season occurs in spring and 2019 was exceptionally active.
In May, there were 13 consecutive days with eight tornadoes or more, breaking a record set in June 1980 of 11 consecutive days. And in those 13 days, there were nearly 500 tornado reports – the most on record for the month of May – and 288 confirmed tornadoes. Fifty of these were significant events (higher than EF-2) including 18 EF-3 and two EF-4 tornadoes.
(Photo: Tornado damage in Dayton, Ohio. Source: Twitter photo/Nan Whaley, mayor of Dayton)
While many of these tornadoes were small or did minimal damage, others caused significant damage and loss of life. The swath of tornado destruction this spring – including damaged homes, downed power lines, uprooted trees, not to mention deaths and injuries – spreads across nearly one-third of the continental U.S., including Idaho, Colorado, Oklahoma, Missouri, Mississippi, Alabama, Kansas, Texas, Ohio, Arkansas, Nebraska, Indiana, New Jersey, Louisiana and Pennsylvania. There were seven deaths during this tornado outbreak; all occurred from tornadoes that hit during the night.
The full extent of damage has yet to be determined. Damage assessment is ongoing. These are the kinds of activities that will require support:
Cleaning, repairing and rebuilding of damaged homes and businesses.
Replacement of vehicles, appliances and furniture lost in the tornadoes.
Emotional and spiritual care, especially for families.
Long-term recovery will include restoration of property, business recovery and environmental cleanup. Long-term mental health and trauma support will also be required.
Contact CDP
Recovery updates
If you are a responding NGO or a donor, please send updates on how you are working on recovery from this disaster to Tanya Gulliver-Garcia.
Philanthropic and government support
Thanks to support from Google and the generosity of online donors, we've awarded a grant to The Dayton Foundation to support medium- and long-term recovery in communities affected by this disaster.
Learn more about our partnership with Google and how we are working together to provide donors worldwide the opportunity to be responsive and effective with their disaster giving.
CDP has created a list of suggestions for foundations to consider related to disaster giving. These include:
Take the long view: Even while focusing on immediate needs, remember that it will take some time for the full range of needs to emerge. Be patient in planning for disaster funding. Recovery will take a long time, and funding will be needed throughout.
Recognize there are places private philanthropy can help that government agencies might not: Private funders have opportunities to develop innovative solutions to help prevent or mitigate future disasters that the government cannot execute.
All funders are disaster philanthropists: Even if your organization does not work in a particular geographic area or fund immediate relief efforts, you can look for ways to tie disaster funding into your existing mission. If you focus on education, health, children or vulnerable populations, disasters present prime opportunities.
Ask the experts: If you are considering supporting an organization that is positioned to work in an affected area, do some research. National Volunteer Organizations Active in Disasters has lists of organizations working in affected communities. Local community foundations also have insights into nongovernmental organizations (NGOs) that are best suited to respond in a particular community.
Resources
Tornadoes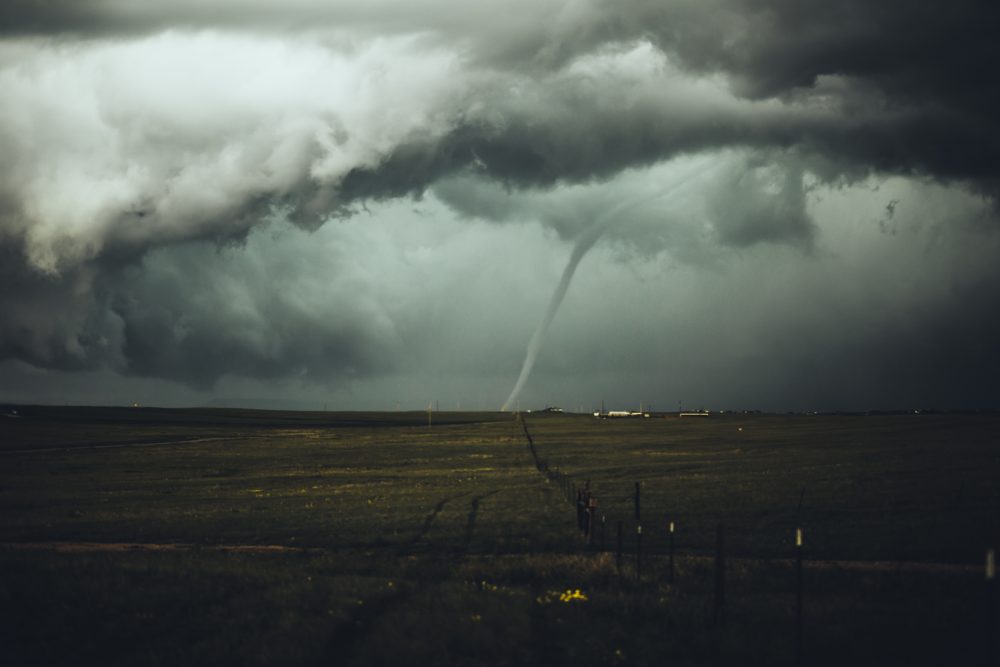 Tornadoes
The National Weather Service defines tornadoes as "a violently rotating column of air touching the ground, usually attached to the base of a thunderstorm." The U.S. is home to more tornadoes than any other country in the world, with approximately 900 to 1,700 tornadoes occurring a year throughout the country.