Last updated:
Hurricane Matthew
Hurricane Matthew was born out of a tropical wave that formed off the coast of Africa on Sep. 22, 2016.
It moved steadily across the Atlantic, reaching hurricane strength on Sep. 29 before exploding into a Category 5 hurricane on Sep. 30 as winds went from 80 mph (130 km/h) to 165 mph (270km/h) overnight. Matthew briefly lost strength before rapidly regaining it as the storm swung north toward Haiti and Cuba. Hurricane Matthew made landfall on the western portion of Haiti on the morning of Oct. 4 and portions of eastern Cuba later that afternoon. It was the first Category 4 storm to make landfall in Haiti since 1964. As a result of the mountainous terrain it passed over in Haiti and Cuba, Matthew began to weaken before striking The Bahamas as a Category 3 hurricane. It strengthened again, back into a Category 4 hurricane before making a third landfall in on Grand Bahama Island the evening of Oct. 6.
(Photo: Hurricane Matthew, geostationary, VIS-IR 2016)
Matthew grazed the Florida coast early Oct. 7 and continued its slow, destructive march north during the next several days. Matthew made its final landfall the morning of Oct. 8 in the Cape Romain Wildlife Sanctuary in South Carolina. It moved offshore later that day, weakening and eventually being absorbed into a cold front off the coast of Atlantic Canada.
What was the impact in Haiti?
During its first landfall in Haiti, the hurricane caused damages estimated by the World Bank to be equivalent to 22 percent of Haiti's annual Gross Domestic Product. It resulted in the deaths of 546 people, displaced 175,000 people from their homes and affected a total of 1.4 million people in Haiti alone. Hurricane Matthew's destructive forces damaged or destroyed Water, Sanitation and Hygiene (WASH) facilities, leading to an increase in the Cholera outbreak that had affected Haiti since the 2010 earthquake.
The storm severely affected crops, livestock and overall food security inside Haiti. Lutheran World Relief conducted a survey in the North region shortly after Hurricane Matthew that indicated 60 percent of crops and plantations were destroyed and 60 percent of irrigation canals were damaged. Ninety percent of fruits from trees were lost and 80 percent of fish traps were destroyed. In addition, the Food and Agriculture Organization of the United Nations found that some regions sustained damage to 100 percent of their crops. In addition to causing immediate food security issues, this damage has continued to affect people's economic well-being in the years since Hurricane Matthew.
What was the impact in the United States?
As Matthew passed by Florida, it resulted in closures of major tourist locations, theme parks and significant government installations like Cape Canaveral. Major storm surges, along with heavy rains caused significant flooding across Florida, Georgia and the Carolinas, ultimately leading to 40 deaths. Millions were left without power for days and roads throughout the southeastern United States were closed or compromised. In North Carolina, catastrophic flooding happened far inland, with numerous dam breaches that left nearly a million people without potable water for over a week.
Recovery from Hurricane Matthew has been slow, particularly in North Carolina where it caused damage estimated at $4.8 billion. North Carolina has been hampered in the delivery of recovery money by delayed or denied payments, inexperience at the complexities of hurricane recovery and the effects of Hurricane Florence in 2018.
Overall, Hurricane Matthew was estimated to have caused $10.2 billion in damage, though only $3.8 billion of that was covered through insurance.
Housing
While most people have returned to their homes, there continues to be significant challenges in designing and approving affordable housing that can withstand hurricanes and other disasters.
Economic/Community Development
Local, sustainable long-term development of resilient buildings and infrastructure is key to helping people recover more quickly after a disaster. Communities, businesses and organizations need support to build back better in order to make themselves more resilient to the next disaster.
Health/Behavioral Health
Those affected by Hurricane Matthew have largely recovered from their health issues, but the challenge of building individual and familial resilience remains. People who rank higher in the Social Determinants of Health, as listed below, are more resilient toward life overall and specifically toward disasters. Any increase in one of these areas will provide an overall increase in the health and behavioral health of the people impacted by Matthew.
Income and income distribution
Education
Unemployment and job security
Employment and working conditions
Early childhood development
Food insecurity
Housing
Social exclusion/inclusion
Social safety network
Health services
Aboriginal status
Gender
Race
Disability
Climate Research
With the changes occurring in global climate, more research is needed to better understand the causes and how best to predict, prevent and mitigate the effects of climate change, particularly in coastal areas that are susceptible to rising seas along with stronger and more frequent tropical storms.
The Center for Disaster Philanthropy has a Global Recovery Fund that provides an opportunity for donors to meet the ongoing and ever-expanding challenges presented by global crises.
Philanthropic and Government Support
Overall, CDP – with our partner organization Candid – tracked $17.3 million in philanthropic grants related to Hurricane Matthew across the affected area. The individual grants included a $2.4 million grant to the International Medical Corpsfrom the Bill and Melinda Gates Foundation to support an emergency response to affected people in Haiti. The Eden Hall Foundation donated $100,000 to Brother's Brother for disaster relief from Hurricane Matthew. World Visionreceived a $250 grant from the Raymond James Charitable Endowment to support their Hurricane Matthew Relief Fund. When directed appropriately, even small donations can make a significant difference in the lives of people affected by disaster.
In the United States, Florida, Georgia, North Carolina and South Carolina all declared States of Emergency, resulting in the ability for the Federal Emergency Management Agency (FEMA) to provide immediate support in those states. In Florida, DR-4283, provided $21 million in assistance to 6,817 individuals along with almost $400 million in overall support to the state. In Georgia (DR-4284), $6.6 million was given to almost 2,100 individuals, as well as almost $100 million in overall support. DR-4286 in South Carolina granted $39.7 million to 11,600 individuals along with $243.8 million in public assistance. North Carolina received a total of $292.5 million through DR-4285, with $98.8 million of that being given to almost 29,000 individual applicants.
We welcome republication of our content. Please credit the Center for Disaster Philanthropy.
Fund resources
Hurricanes, Typhoons and Cyclones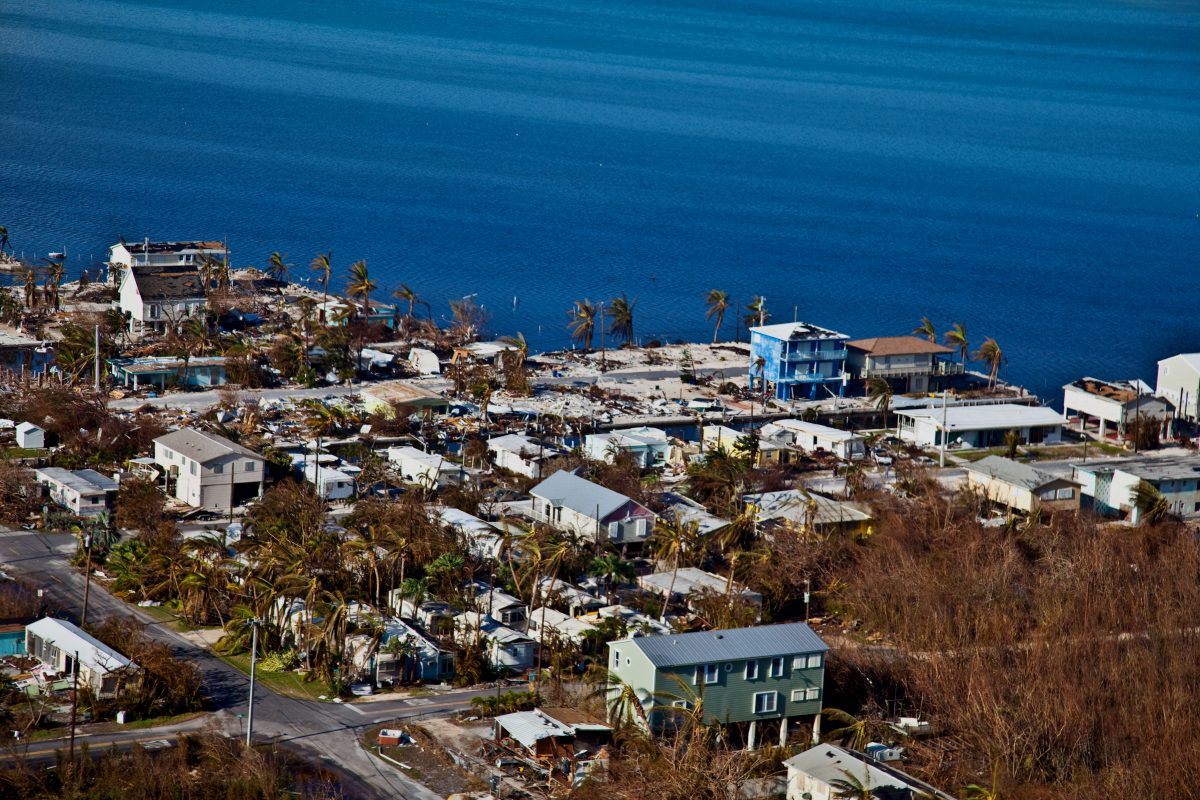 Hurricanes, Typhoons and Cyclones
Hurricanes, also called typhoons or cyclones, bring a triple threat: high winds, floods and possible tornadoes. But there's another "triple" in play: they're getting stronger, affecting larger stretches of coastline and more Americans are moving into hurricane-prone areas.