Last updated:
Hurricane Michael
Hurricane Michael was the seventh hurricane and the 13th named storm of the 2018 Atlantic Hurricane season.
It began as a disturbance in the Caribbean Sea and drew in the remains of Tropical Storm Kirk at the beginning of October 2018. It continued to travel through Central America weakening and then strengthening for several days. The first National Hurricane Center (NHC) advisory on Michael was issued in the afternoon of Saturday, Oct. 6, 2018 after it became better organized. The system progressed very quickly, becoming a tropical depression by 4 a.m. Sunday, Oct. 7, and Tropical Storm Michael at 11:55 a.m. later that day. On Monday, Oct 8 intensification continued and the NHC declared Michael a Category 1 hurricane. The storm passed just west of Cabo del San Antonio, Cuba that day. Michael continued to intensify as it moved toward the Florida Panhandle.
Hurricane Michael made landfall as a Category 5 storm in Florida on Wednesday, Oct. 10 northwest of Mexico Beach and southeast of Panama City near Tyndall Air Force Base with winds of 160 mph and a pressure of 919 mb. Originally rated as a Category 4 storm, post-analysis reporting found that it was indeed a Category 5. NOAA stated that the "919 mb landfall central pressure is the third lowest on record for a landfalling U.S. hurricane since reliable records began in 1900, trailing only the Labor Day Hurricane of 1935 (892 mb) and Hurricane Camille of 1969 (900 mb)."
(Photo: Hurricane Michael. Source: NOAA)
In addition to high wind speeds, the storm caused up to 14 feet of storm surge in some coastal areas and dumped up to 12 inches of rain in some locations. Michael is the most powerful hurricane on record to hit the Florida Panhandle and the third-strongest hurricane on record to hit the continental United States.
The fast-moving storm entered Georgia as a Category 3 hurricane and continued to move northeast. The worst damage in Georgia occurred in the southwest corner of the state. On Thursday, Oct. 11, Tropical Storm Michael dumped more rain across the Carolinas, which were still reeling from Hurricane Florence in September. Its the center passed just north of Raleigh, North Carolina. Michael then passed through Norfolk, Virginia before moving out over the Atlantic Ocean. It strengthened to a hurricane again in the North Atlantic and then weakened and dissipated just west of Portugal on Oct. 15.
Michael also produced 16 tornadoes – two in Florida, three in Georgia, four in South Carolina and seven in Virginia – but all were weak EF-0 or EF-1 storms and caused little damage.
Due to the effects of the storm, Michael was retired from the list of possible hurricane names and will be replaced by Milton in 2024.
Housing
As noted above, thousands of homes and structures were flooded. While basic gutting has occurred in most areas, there are still many homes that have yet to be rebuilt.
Economic/Community Development
Business recovery is always an important component of disaster recovery. It is hard for businesses to withstand the shock of a disaster, especially in an area that is highly dependent upon tourism and an influx of external visitors.
Physical and Mental Health
PTSD is common after disasters, especially for children. Most government case management or counseling programs are short-term and there is a need for ongoing trauma-informed support services.
Contact CDP
Recovery updates
If you are a responding NGO or a donor, please send updates on how you are working on recovery from this disaster to Tanya Gulliver-Garcia.
Donor recommendations
If you are a donor looking for recommendations on how to help with disaster recovery, please email Regine A. Webster.
Philanthropic and government support
In August 2019, the Center for Disaster Philanthropy, through its 2018 Atlantic Hurricane Season Recovery Fund, announced $777,000 in grants awarded to five organizations for Hurricane Michael as follows:
Philanthropy News Digest, a project of Candid, tracked philanthropic giving to Hurricane Michael in the weeks following landfall. As of Nov. 16, 2018, a total of $35,780,272 had been given through corporate direct giving/company-sponsored foundations, private foundations and public charities.
An online survey in the spring of 2019 about U.S. household charitable donations in support of disaster aid efforts — conducted by the Center for Disaster Philanthropy, Candid and the Indiana University Lilly Family School of Philanthropy — found that nine percent of households made a donation to Hurricane Michael in 2018.
Fund resources
Hurricanes, Typhoons and Cyclones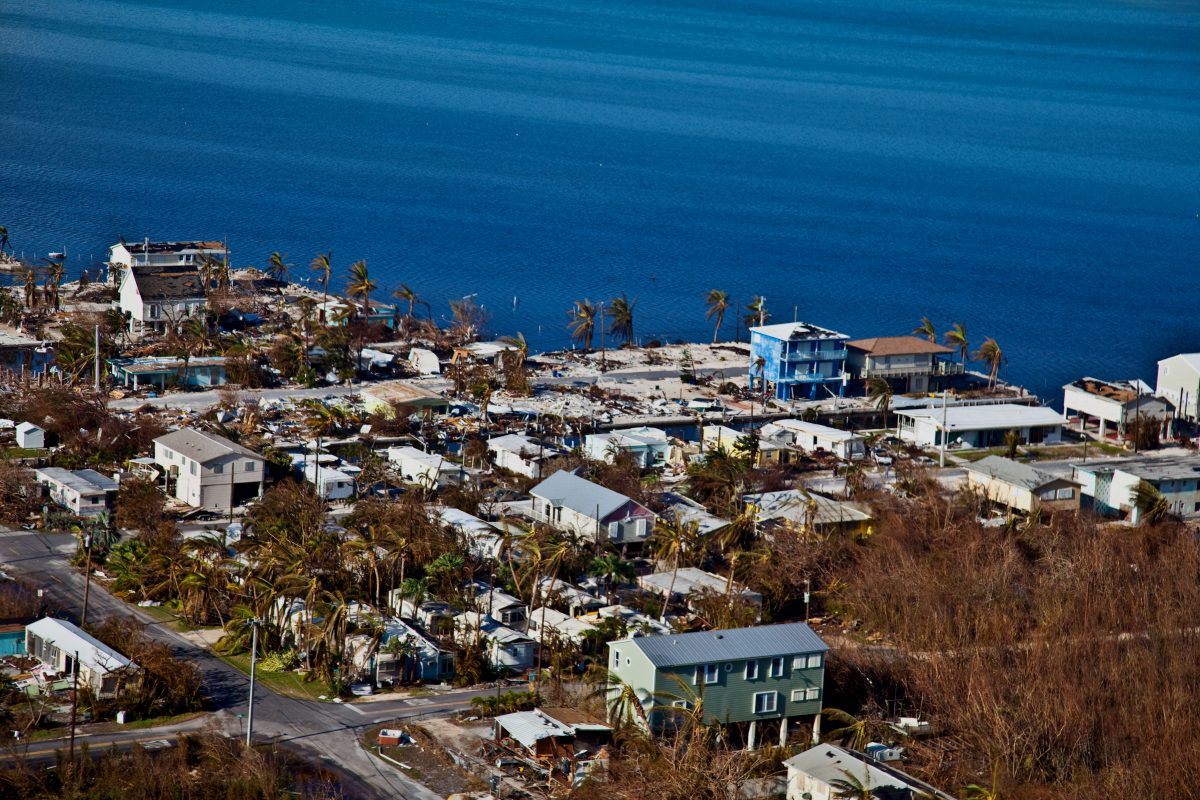 Hurricanes, Typhoons and Cyclones
Hurricanes, also called typhoons or cyclones, bring a triple threat: high winds, floods and possible tornadoes. But there's another "triple" in play: they're getting stronger, affecting larger stretches of coastline and more Americans are moving into hurricane-prone areas.