Last updated:
Midwest Derecho
Early in the day on Aug. 10, 2020, a line of severe thunderstorms began to move swiftly across the U.S. Midwest, leaving significant damage in its wake.
The storm system turned into a derecho which, according to the Storm Prediction Center (SPC) at the National Oceanic and Atmospheric Administration (NOAA), is "a widespread, long-lived wind storm associated with a band of rapidly moving showers or thunderstorms variously known as a squall line, bow echo, or quasi-linear convective system. Although a derecho can produce destruction similar to that of a tornado, the damage typically occurs in one direction along a relatively straight swath."
(Photo: Damage from the derecho in Iowa. This grain bin collapsed onto itself, spilling thousands of bushels of corn to the roadway. Source: Phil Roeder; CC BY 2.0)
This derecho traveled 770 miles in 14 hours – an average speed of 55 mph, beginning near the intersection of the Nebraska, South Dakota and Iowa borders before traveling across Iowa, northern Illinois, southern Wisconsin, Indiana and Michigan.
A total of 20 tornadoes were confirmed across Illinois, Wisconsin and Indiana – including 15 in the greater Chicago area. These tornadoes were all classified as EF-0 or EF-1 and caused relatively minor damage. Most damages came from straight-line winds that moved out from the storm at an estimated 140 mph, more than double the speed at which this system moved across the area.
Latest Updates
Celebrating the Midwest Early Recovery Fund's 2022 grantee partners
Celebrating the Midwest Early Recovery Fund's 2022 grantee partners
Paying attention: What happened after the costliest thunderstorm in US history?
Paying attention: What happened after the costliest thunderstorm in US history?
Paying Attention
What was the derecho's impact on communities?
Damage was widespread throughout Iowa, where the storms ripped barns in half, destroyed millions of acres of corn and soybeans, and left millions of people (234,696 customers) without power, some for a week. In addition to crops in the fields, the storm also destroyed many grain bins and silos, ruining farmers' reserves and leaving them with no place to store any crops they can salvage from this year's harvest. The vast amount of debris spread through the fields is also causing concern that farmers may suffer additional losses if the debris gets caught in combine harvesters as farmers attempt to salvage what remains of their crops.
---
Related reading
Who is affected and in what ways?
Given the size and strength of this storm, it is fortunate that only four people were killed, though dozens more were injured – including several who were wounded by chainsaws during the clean-up. Thousands of people have been left homeless in Cedar Rapids, including the residents – many of whom are immigrants, refugees and other minority groups – of an apartment complex where every apartment was damaged. Many of these residents camped out in the apartment complex's yard because of concerns about the safety of their belongings left in the building.
Officials in Cedar Rapids said that no place in the city was untouched, and called for people to stay home and only go out for essential purposes while crews continued to work on downed trees and powerlines. Many homes have lost their roofs, while others are unstable and unsuitable for residents to return. Piles of debris reaching as high as five feet lined the curb. The storm damaged all 34 buildings in the Cedar Rapids School District, which led to a delay in the start of the school year to Sept. 21, 2020.
Officials in Linn County estimated that the debris in the unincorporated areas of the county was enough for 8,000 dump trucks. In Boone County, just north of Des Moines, 72 residents of a nursing home – including six who were COVID-19 positive – were evacuated when the roof ripped off their building and their backup generator wasn't able to provide enough power. Media reports stated that as many as 60% of the homes in Linn County received some type of roof damage.
The community of Marshalltown was already recovering from the devastating 2018 EF-3 tornado that damaged every business along the main street. Officials in that community have said that the damage from the derecho was less catastrophic, but is much more widespread – encompassing the whole town. More than 2,900 buildings and mobile homes were damaged, and some of the buildings damaged in the derecho were only recently rebuilt. The impact from the derecho further delayed the town's complete recovery.
Meskwaki Nation Settlement (Sac & Fox Tribe of the Mississippi in Iowa) was also heavily impacted. Tribal leadership reported that 200 of the 350 homes on the settlement had some degree of damage. Meskwaki Bingo Casino Hotel provided 140+ hotel rooms for displaced community members. Donations and support from Tribal Nations and others across the country have poured in. On Sept. 10, Public Assistance from FEMA was granted to the tribe.
Heavy rains during the first week of September complicated the recovery process, causing additional damage to exposed roofs and homes. Contractors, residents and disaster recovery teams rushed to try and rebuild or replace as many roofs as possible before winter weather made roofing much more challenging. This challenge was compounded by a 10-12 week delay in roofing material from major manufacturers.
---
Related reading
While recovery has been ongoing, a shortage of skilled laborers and construction materials across North America has caused delays in securing long-term housing for people whose homes were destroyed.
Recovery needs will vary across the region but will be lengthier due to COVID-19 restrictions and precautions for volunteers and in-person gatherings.
Case management and services
Many of the affected people are immigrants and refugees who were living in high-density low-cost housing and who have little or no familial support in the area. Culturally-appropriate case management and services are necessary to ensure their complete recovery.
Housing
Support for the reconstruction of low-cost housing throughout the area is key to ensuring the long-term recovery of the affected communities.
Mental health
Culturally-appropriate mental health services will be necessary to support the long-term resilience of people affected by the derecho.
The Center for Disaster Philanthropy (CDP) has a Midwest Early Recovery Fund, which focuses on supporting the needs of vulnerable populations affected by low-attention disasters by providing valuable recovery resources. The Fund's program staff are available to assist with connection to local philanthropic and nonprofit networks in the region.
Philanthropic and government support
While restoration and recovery continues, many philanthropic and community organizations have already stepped up with support to help the affected areas recover.
As part of the Center for Disaster Philanthropy's (CDP) Midwest Early Recovery Fund, a $50,000 grant was made to Habitat for Humanity Iowa to support construction management during the recovery process.
The Zakat Foundation of America delivered 11,000 pounds of fresh produce to two organizations in the affected area. The Hawkeye Area Community Action Program (HACAP) in Hiawatha received 10,000 lbs and another 1,000 was delivered to a separate distribution center outside the Ladd Library in Cedar Rapids.
The City of Cedar Rapids has teamed up with Trees Forever to fundraise towards restoring the city's tree canopy. Over $25,000 in individual donations have been received along with a $100,000 pledge from TaxAct, a software company based in Cedar Rapids.
The Southeast Polk Rams, a highschool football team brought $5,050 in relief to support Cedar Rapids Jefferson Highschool in their recovery, before going on to defeat the Jefferson J-Hawks 69-13.
Raymond James Financial donated $100,000 to the American Red Cross to support relief and recovery. The donation was applied toward the additional costs incurred by not being able to use congregate shelters and having to put more people in hotels.
Multiple businesses led by Brew Pub Pizza, a Minnesota-based frozen pizza company, and also including the Cedar Rapids Association of Realtors, ImOn Communications and the Alliant Energy Foundation donated $10,000 to the United Way of East Central Iowa's Disaster Recovery Fund and 2,000 frozen pizzas to the HACAPFood Reservoir.
Iowa requested $4 billion in federal aid for 27 counties that are home to more than half the population of the state. A declaration was granted (DR-4557) on August 17 which included Individual Assistance for Linn County and 10 additional counties were added on Sept. 2. Public Assistance (Categories A-G) was been granted for these 11 counties along with 12 others. As of Oct. 11, 2,335 applications and approximately $8.8 million had been approved. This is an average of $3,768 per application approved. The Small Business Administration had also approved more than $4 million in disaster loans.
More ways to help
For local information on how to help, connect with IDHRC (Iowa VOAD), Volunteer Iowa or Iowa Council of Foundations.
As with most disasters, cash donations are recommended by disaster experts as they allow for on-the-ground agencies to direct funds to the highest area of need, support economic recovery and ensure donation management does not detract from disaster recovery needs.
CDP has also created a list of general suggestions for funders to consider related to disaster giving. These include:
Take the long view: Even while focusing on immediate needs, remember that it will take some time for the full range of needs to emerge. Be patient in planning for disaster funding. Recovery will take a long time and funding will be needed throughout.
Recognize there are places private philanthropy can help that government agencies might not: Private funders have opportunities to develop innovative solutions to help prevent or mitigate future disasters that the government cannot execute.
All funders are disaster philanthropists: Even if your organization does not work in a particular geographic area or fund immediate relief efforts, you can look for ways to tie disaster funding into your existing mission. If you focus on education, health, children or vulnerable populations, disasters present prime opportunities for funding.
Ask the experts: If you are considering supporting an organization that is positioned to work in an affected area, do some research. The CDP and National Volunteer Organizations Active in Disasters have lists of organizations working in affected communities. Local community foundations also have insights into nongovernmental organizations (NGOs) that are best suited to respond in a particular community.
Resources
Derecho
Derecho
A derecho is a line of intense, long-lived and widespread thunderstorms that move quickly across a long distance.
Rural Populations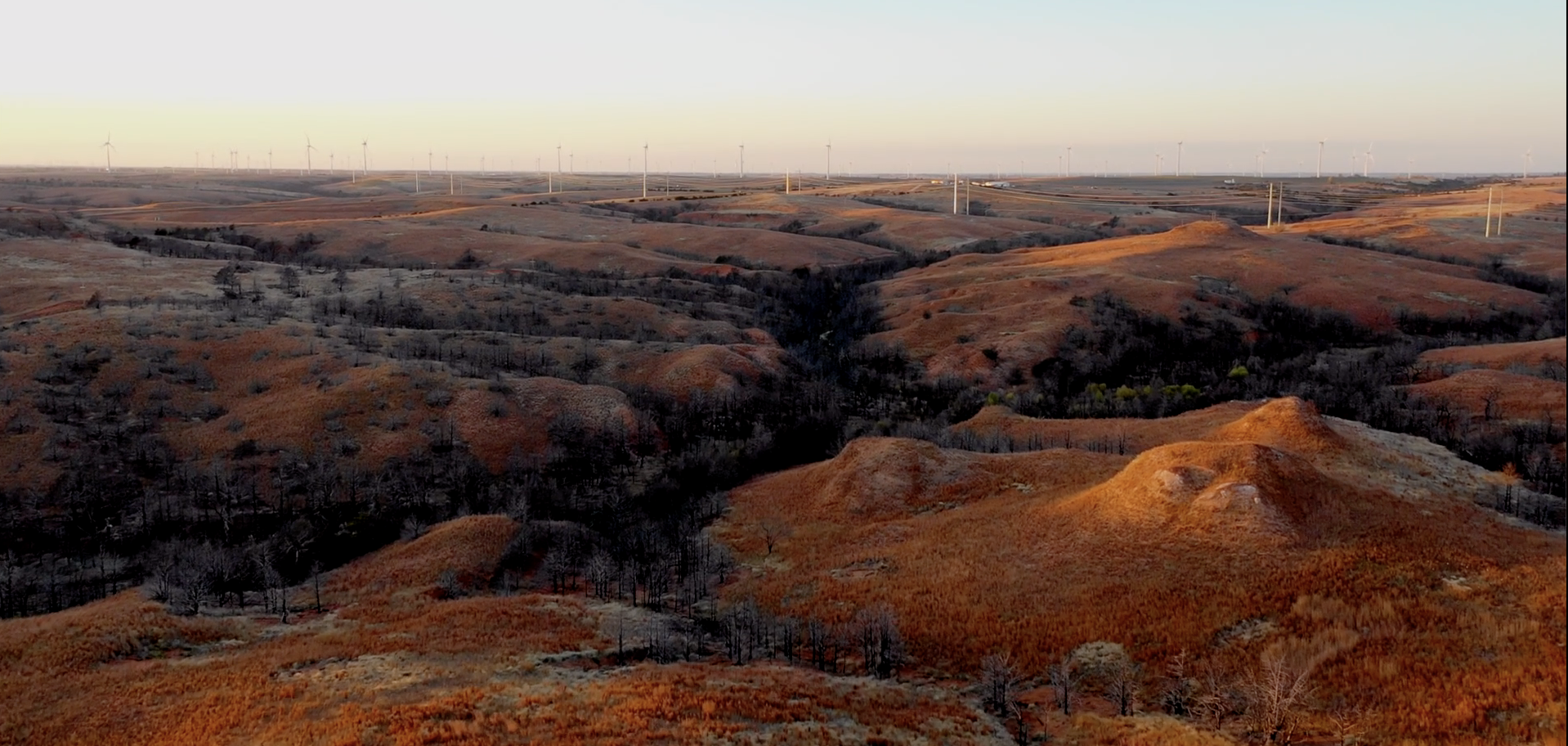 Rural Populations
Rural populations often struggle with disaster response and recovery. Explore why.