Following the lead of the World Health Organization (WHO), CDP will be "removing the distinction between endemic and non-endemic countries, reporting on countries together where possible, to reflect the unified response that is needed," except in reference to historical information.  
For several months, cases of monkeypox have been climbing globally. When CDP first started tracking it on May 23, 2022, there were less than 100 cases confirmed in several non-endemic countries. The U.S. had only one confirmed case and two suspected cases.
According to TIME Magazine: "Monkeypox was first identified in the 1950s. Prior to the current outbreak, it was endemic to parts of western and central Africa, with cases often linked to exposure to infected animals. The current outbreak is unusual in its scale, global reach, and spread from person to person. Experts are still trying to figure out why that is, but possible explanations include viral mutations, declining use of the smallpox vaccine, and shifts in human behavior." The first human case appeared in the 1970s.
The 2022 outbreak has been traced to several mid-spring gatherings (mostly circuit parties and raves) for men within the LGBTQIA+ community in Europe. These were followed by Pride celebrations across the world, and the June/July surges are attributed to those events.
A New England Journal of Medicine study looking at the first several hundred cases found "528 infections diagnosed between April 27 and June 24, 2022, at 43 sites in 16 countries. Overall, 98% of the persons with infection were gay or bisexual men, 75% were White, and 41% had human immunodeficiency virus infection; the median age was 38 years. Transmission was suspected to have occurred through sexual activity in 95% of the persons with infection."
(Photo: Monkeypox vaccination site in Toronto, Canada. Photo credit: TJ Cutland)
Monkeypox is part of the orthopoxvirus genus. While similar to smallpox, it is usually less severe but can cause rashes, fever, headaches, muscle and backaches and swollen lymph nodes. Unlike the Congo Basin strain, which has a 10% fatality rate, the West Africa strain that is spreading now has a 1% fatality rate. There have been 11 deaths in 2022: one in the Southeast Asia region, two each in the European region and region of the Americas, and six in the African region.
However, according to the Centers for Disease Control and Prevention (CDC), "people with weakened immune systems, children under 8 years of age, people with a history of eczema, and people who are pregnant or breastfeeding may be more likely to get seriously ill or die. Although the West African type is rarely fatal, symptoms can be extremely painful, and people might have permanent scarring resulting from the rash."
Latest Updates
What we're watching: Weekly disaster update, August 15
What we're watching: Weekly disaster update, August 15
What we're watching: Weekly disaster update, August 8
What we're watching: Weekly disaster update, August 8
Monkeypox: A global public health emergency
Monkeypox: A global public health emergency
Vaccines, testing and treatment
As with many viruses, vaccines and testing are the key to reducing transmission and preventing mutations. While there are several vaccine and testing clinics, and information hotlines across the country, they are limited to primarily urban areas. Additionally, tests, vaccine supplies and human and other resources are limited.
Work with your local public health entities to increase capacity to test, treat and vaccinate while also supporting vaccine and test production. The primary focus should be on community clinics in partnership with local organizations. Use the Find a Community Health Center tool in the U.S. to find a clinic near you.
Supporting LGBTIA+ and HIV/AIDS organizations
As mentioned, this virus is still primarily affecting men who have sex with men. They are the population most at-risk and therefore should be the initial population for vaccines. However, most LGBTQIA+ organizations are underfunded. HIV/AIDS organizations have the skills and experience needed to lead a response to this crisis, but they too lack funding. According to Funders Concerned About AIDS, HIV patient advocacy funding has been flat for almost a decade and may be declining. CEO of Community Access National Network, Jen Laws, says, "This is the equivalent of underinvesting in public health infrastructure from the patient advocacy perspective – we cannot prioritize the experiences of patients, their wellbeing, and ultimately inform public policy without these supports."
Best practices to reach a marginalized population include using members of that community and familiar organizations to convey critical messaging. Support capacity-building and opportunities for education and outreach. Given the homophobia that has become evident, there is a need to also support the overall capacity of these organizations to help their communities with emotional health.
Given the high levels of misinformation about monkeypox, GLAAD has asked all social media platforms to follow Twitter's lead in redirecting viewers to HHS's monkeypox website.
Contact tracing
One of the best techniques to reduce Ebola outbreaks has been the use of contact tracing. An effective and vigorous contact tracing program could also help reduce the spread of monkeypox, given the long incubation period.
If people are informed of their exposure early, they can isolate, monitor their symptoms, get tested and access vaccines without waiting for the disease to progress. Contact tracing programs, often used in public health for infectious diseases, need to be stood up or expanded. Because of the currently affected population, contract tracing should be done by or in conjunction with organizations that work with the LGBTQIA+ population.
Advocacy
There is a need for advocacy to support the increased roll-out of vaccines, testing and treatment, as well as federally-funded public health campaigns. Support LGBTQIA+ and HIV advocacy organizations, which insert patient voices, inform public policy, educate patients and often perform the capacity-building activities service organizations rely upon.
In addition to government advocacy, there is a need for patient navigators who can help advocate on behalf of patients who may also be facing additional health complications from HIV, AIDS or other illnesses. The immense pain that comes with monkeypox requires sufficient pain management and emotional support programs.
Emotional support
Overall, there is going to be a need for counseling and other emotional support initiatives. For many MSM, this virus could be a reminder of the losses throughout the HIV/AIDS pandemic. For others, their ongoing battles with HIV or AIDS will be aggravated by monkeypox and may create additional trauma.
Livelihood support
As with COVID-19, people who have been exposed or infected are required to quarantine or isolate. Monkeypox, however, has a much longer incubation period meaning people are off work for weeks at a time. This can have a significant impact on employment and puts housing, food and other living costs in jeopardy. Similarly, programs to support lost income are important to enable proper precautions and compliance with public health measures.
Because of the global nature of the virus, two CDP funds are available to respond to the outbreak: CDP Global Recovery Fund will provide support internationally and CDP Disaster Recovery Fund will provide support in the United States and its territories. CDP is also tracking organizations that are responding. We are in contact with and can grant to organizations that are not 501(c)3 entities.
More ways to help
As with most disasters, cash donations are recommended by disaster experts as they allow for on-the-ground agencies to direct funds to the greatest area of need, support economic recovery and ensure donation management does not detract from disaster recovery needs.
CDP has also created a list of suggestions for foundations to consider related to disaster giving. These include:
Take the long view: Even while focusing on immediate needs, remember that it will take some time for the full range of needs to emerge. Be patient in planning for disaster funding. Recovery will take a long time, and funding will be needed throughout.
Recognize there are places private philanthropy can help that government agencies might not: Private funders have opportunities to develop innovative solutions to help prevent or mitigate future disasters that the government cannot execute.
All funders are disaster philanthropists: Even if your organization does not work in a particular geographic area or fund immediate relief efforts, you can look for ways to tie disaster funding into your existing mission. If you focus on education, health, children or vulnerable populations, disasters present prime opportunities for funding.
Ask the experts: If you are considering supporting an organization that is positioned to work in an affected area, do some research. CDP can provide resources and guidance about organizations working in affected communities.
Resources
LGBTQ+ Communities and Disasters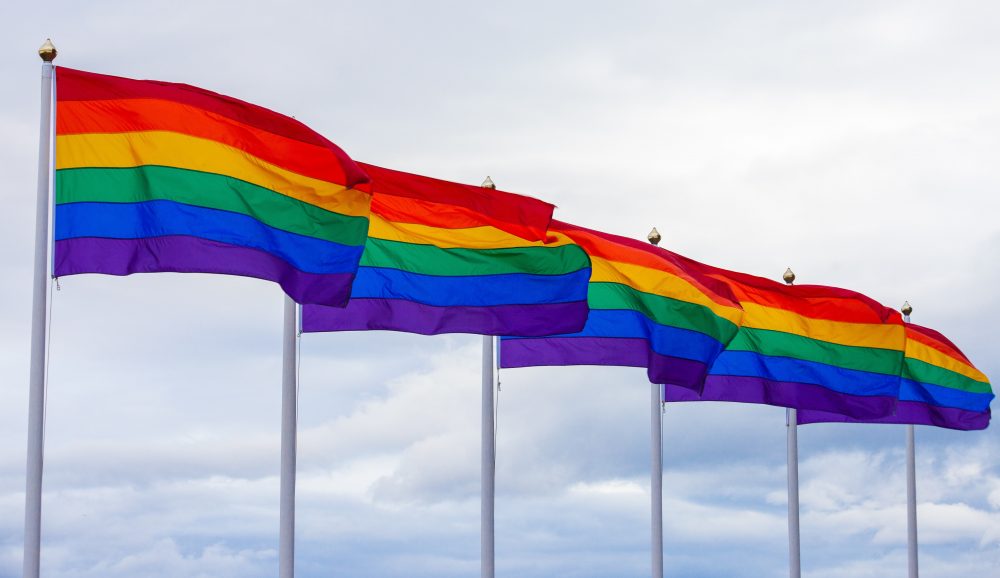 LGBTQ+ Communities and Disasters
Lesbian, gay, bisexual, transgender and queer (LGBTQ+) communities experience the impacts of disasters differently than heterosexual and cisgender individuals.
Pandemics and Infectious Diseases
Pandemics and Infectious Diseases
A pandemic is the sustained transmission of an infectious disease across a wide area of one country or across international borders. Pandemics may be either naturally occurring or the result of human intervention through genetic engineering or biological warfare.
People with Disabilities
People with Disabilities
When a disaster hits, the lack of inclusion in disaster preparedness – combined with adverse socioeconomic outcomes – creates increased risk and problems for people with disabilities. Disasters also increase the disparities between people with disabilities and others in their community, making it more likely they will be disproportionately negatively impacted during the disaster and afterward.