Last updated:
Super Typhoons Goni and Typhoons Molave and Vamco
The 2020 Pacific typhoon season lasts throughout the whole year, but most tropical cyclones develop between May and October.
In 2020, the first tropical cyclone developed on May 8, the latest start since 2016 and the fifth-latest overall. Several of the storms affected the Philippines and Vietnam, including six that hit the Philippines over a period of four weeks in October and November.
Super Typhoon Goni (known as Rolly in the Philippines) killed at least 20 people and displaced 400,000 people when it made landfall three separate times across the Philippines on Nov. 1. Goni affected two million people, and made the record books, becoming the "strongest landfalling tropical cyclone on record" in the Philippines. Goni's peak winds were as high as 195 mph, comparable to Super Typhoon Haiyan in 2013. That storm killed about 6,000 people. Goni was the strongest storm to hit the Philippines since Haiyan.
(Photo: Philippine Red Cross teams performed rescue operations after Super Typhoon Goni debris caused the Magnus River to overflow which resulted in flooding. Source: Philippine Red Cross)
Goni made landfall shortly after another major cyclone during a very active season. On Oct. 25, Typhoon Molave (known as Quinta in the Philippines) made five landfalls over the Philippines' largest island, Luzon, as the equivalent of a strong tropical storm. Typhoon Molave affected nearly a million people, caused at least 22 deaths and 39 injuries. Four people went missing while almost 78,000 people sought shelter in over 800 evacuation centers. Typhoon Molave damaged nearly 50,000 houses and destroyed more than 3,600 more homes.
Molave was the fourth storm to hit Vietnam in October – a month that saw 230 people killed in storm-related flooding and landslides. Flash floods also left more than 200 hydropower staff isolated when roads were washed away from their remote power plants. These storms also left hundreds of thousands of people in a critical situation as crops were washed away.
On Nov. 11, the Philippines was hit by Typhoon Vamco (known as Ulysses in the Philippines) – the 21st cyclone of the year to hit the country. It then continued to intensify after landfall before reaching a peak of a high-end category 2 storm. After its initial landfall on the island town of Patnanungan, Quezon, Vamco made two subsequent landfalls in the province of Quezon near the towns of Burdeos and then General Nakar. On Sunday, Nov. 15, Vamco made landfall about 62 miles (100 km) northwest of Da Nang, Vietnam, with winds as high as 93 mph (150 km/h). Authorities evacuated close to 650,000 people in the storm's path.
What was the impact on communities?
According to the United Nations Office for the Coordination of Humanitarian Affairs (OCHA), over 30,000 people were still displaced as of the end of 2020. Goni and Vamco destroyed over 95,000 homes and damaged over 500,000 more. OCHA released a Humanitarian Needs and Priorities report covering the time between November 2020 and April 2021 that called for $52.6 million to cover the initial six-month recovery period and assist over 278,000 people. One of the hardest-hit areas was the island of Catanduanes off the coast of southern Luzon. Accessible only by air or sea, the island was heavily damaged by Goni's winds and rain. National officials had difficulty establishing the needs on the island when communications infrastructure was destroyed, delaying initial support. 300 homes were buried and at least ten people died in Albay province, across the Lagonoy Gulf from Catanduanes. Volcanic mudflows from the Mayon Volcano swept through the region as a result of Goni's rains.
Who was affected and in what ways?
Overall, at least 25 people died and 399 were injured across the Philippines as a result of Goni.
Typhoon Vamco was the 21st cyclone to hit the Philippines in 2020, and the fifth in three weeks. The storm killed 73 people and injured 82 while affecting over 4 million people in many of the same regions of the Philippines as Goni. Additionally, nearly $25 million in agriculture was affected by Vamco. It is estimated that over $200 million in agricultural damages have occurred this year. Satellite imagery analysis from Nov. 17 showed that about two-thirds of the water had receded from the worst flooded areas.
In Vietnam, significant flooding occurred between Oct. 6 and Vamco's arrival on Nov. 17, making it difficult to separate damage caused by Vamco from damage caused by other ongoing flooding. According to a report from the Office of the UN Resident Coordinator in Vietnam, 243 people were killed as a result of this ongoing flooding while another 1.5 million people were directly affected including 600,000 houses that were flooded, damaged or destroyed. Early damage reports from Vietnam immediately after Vamco also stated that over 7,500 homes were damaged, 24 miles (39 km) of riverbank and sea dykes had been eroded, and at least one village was cut off by a 131 foot (40 m) deep sinkhole caused by Vamco's rains.
The Philippines, Vietnam, and other countries in the region were all hit hard by major storms during the 2020 Pacific cyclone season. Typhoons Goni and Vamco were the two worst, but like the 2020 Atlantic Hurricane Season, the Pacific cyclone season was one of the worst on record. While these needs are specific to the Philippines and Vietnam, many of them are also applicable to other countries in the region.
Health/Behavioral health
Those affected by Cyclones Goni and Vamco struggled to recover from the seemingly never-ending torrent of disasters in 2020. The Philippines in particular was hit hard by COVID-19 with just approximately 470,000 cases at the end of 2020. Accompanying the COVID-19 challenges are the developmental challenges of lower-income countries in the Asia-Pacific region.
The challenge of building individual and familial resilience remains. People who rank higher in the Social Determinants of Health, as listed below, are more resilient toward life overall and specifically toward disasters. Any increase in one of these areas will provide an overall increase in the health and behavioral health of the people impacted by Goni and other disasters.
Income and income distribution
Education
Unemployment and job security
Employment and working conditions
Early childhood development
Food insecurity
Housing
Social exclusion/inclusion
Social safety network
Health services
Aboriginal status
Gender
Race
Disability 
Climate research
With the changes occurring in global climate, more research is needed to better understand the causes and how best to predict, prevent and mitigate the effects of climate change, particularly in island areas like the Philippines and coastal areas like Vietnam that are susceptible to rising seas along with stronger and more frequent tropical storms.
Island recovery
Recovery on an island or chain of islands presents particular challenges. Lack of access when ports, ferry docks and runways are destroyed and communication challenges when information and telecommunication infrastructure is destroyed means relief and recovery efforts are slowed. Access to clean and safe water is a key issue immediately after a disaster and ongoing. The slow pace of recovery means some families end up resettling in a new community and do not return home.
Economic recovery and housing
Across the affected areas, the loss of housing and commercial/retail spaces is significant. While wealthier communities like Manila, Hanoi, Da Nang, and Ho Chi Minh City have better access to resources to rebuild, the extent of the damage will still prove challenging. In many rural communities, especially in the Philippines and rural Vietnam, housing conditions were often poor before the storm, and loss of housing will lead to increased overcrowding which can also affect health.
Contact CDP
Recovery updates
If you are a responding NGO or a donor, please send updates on how you are working on recovery from this disaster to Tanya Gulliver-Garcia.
Philanthropic and government support
The Center for Disaster Philanthropy (CDP), in partnership with a donor who wishes to remain anonymous, provided a $100,000 grant to Relief International to mitigate negative coping mechanisms among the most vulnerable households affected by severe flooding caused by Typhoons Rolly (Goni) and Ulysses (Vamco) in the Philippines. This will be accomplished through inclusive and shock-responsive multipurpose cash assistance, early recovery support and hygiene awareness. This grant specifically targets 800 vulnerable households affected by Typhoons Rolly and Ulysses in four municipalities of the Bicol and Cagayan Valley regions who will have improved ability to address urgent needs.
The United Nations Population Fund (UNFPA) gave $540,000 in immediate support to distribute hygiene items and maternal health equipment for women and girls. Meanwhile, UNICEF procured and supplied 70 tons of ready-to-use therapeutic food to help minimize the effects of food shortages because of Vamco and Goni.
The Bill and Melinda Gates Foundation donated $250,000 to World Vision in order to provide humanitarian assistance to people affected by Typhoon Goni in the Philippines.
The Philippine Government reports over $5.2 million in direct relief had been given to victims of Vamco and $1.9 million had been given to victims of Typhoon Goni.
Further philanthropic and governmental support is expected but has yet to be reported.
Resources
Hurricanes, Typhoons and Cyclones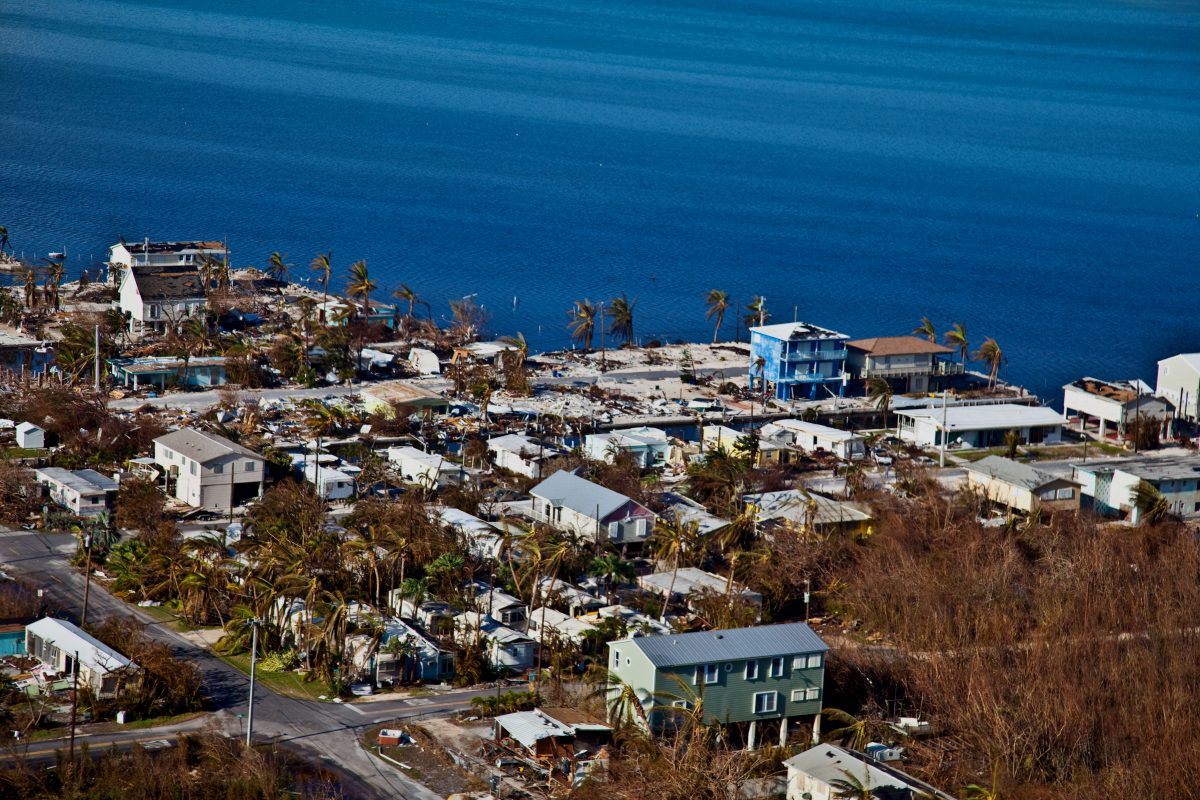 Hurricanes, Typhoons and Cyclones
Hurricanes, also called typhoons or cyclones, bring a triple threat: high winds, floods and possible tornadoes. But there's another "triple" in play: they're getting stronger, affecting larger stretches of coastline and more Americans are moving into hurricane-prone areas.
Floods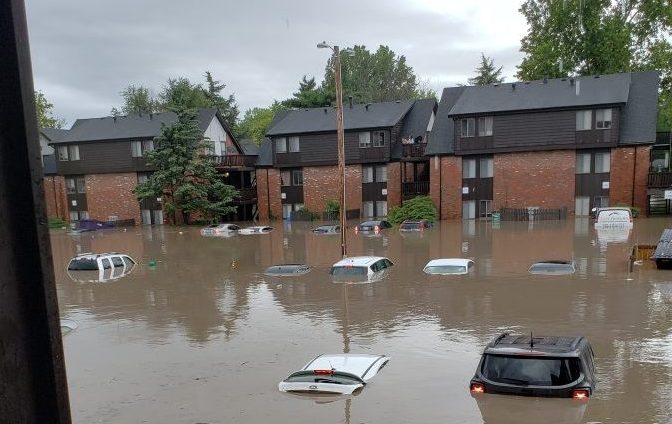 Floods
Flooding is our nation's most common natural disaster. Regardless of whether a lake, river or ocean is actually in view, everyone is at some risk of flooding. Flash floods, tropical storms, increased urbanization and the failing of infrastructure such as dams and levees all play a part — and cause millions (sometimes billions) of dollars in damage across the U.S. each year.
Landslides
Landslides
Landslides are a movement of a mass of rock, debris or earth down a slope. Landslides are a type of 'mass wasting,' which denotes any down-slope movement of soil and rock under the direct influence of gravity.