Last updated:
Super Typhoon Mangkhut
Super Typhoon Mangkhut (which means mangosteen fruit in Thai) began on Sept. 7th and wreaked havoc wherever it passed for about 10 days.
At its peak, it was the equivalent of a Category 5 hurricane. Mangkhut was named the strongest storm in 2018; it measured 550 miles wide and wind gusts hit 200 miles per hour.
Originally anticipated to land a direct hit on Guam, its path altered, and Guam suffered minimal damage and disruption. Mangkhut did affect the Mariana Islands; it was the strongest storm to hit the island of Rota since 2002. Super Typhoon Mangkhut then hit the northern end of Luzon, a Philippine island, in the early morning of Sept. 15. In Hong Kong, a level 10 warning, the highest possible, was issued. Most people heeded the warning and no deaths were reported in Hong Kong, although there were over 450 injuries. The storm hit the gambling mecca of Macau on Sunday, Sept. 16 where, for the first time ever, all casinos were closed and boarded up in preparation for the storm. More than three million people were evacuated in Southern China ahead of landfall in China's most populated province Guangdong, home to over 100 million residents.
Health/Behavioral Health
Those affected by Mangkhut have largely recovered from their physical health issues, although access to health care remains a concern. The challenge of building individual and familial resilience remains. People who rank higher in the Social Determinants of Health, as listed below, are more resilient toward life overall and specifically toward disasters. Any increase in one of these areas will provide an overall increase in the health and behavioral health of the people impacted by Mangkhut and other disasters.
Income and income distribution
Education
Unemployment and job security
Employment and working conditions
Early childhood development
Food insecurity
Housing
Social exclusion/inclusion
Social safety network
Health services
Aboriginal status
Gender
Race
Disability 
Climate Research
With the changes occurring in global climate, more research is needed to better understand the causes and how best to predict, prevent and mitigate the effects of climate change, particularly in island and coastal areas that are susceptible to rising seas along with stronger and more frequent tropical storms.
Island Recovery
Recovery on an island presents particular challenges. Lack of access when ports, ferry docks and runways are destroyed means relief and recovery efforts are slowed. Access to clean and safe water is a key issue immediately after a disaster and ongoing. The slow pace of recovery means some families end up resettling in a new community and do not return home.
Economic Recovery and Housing
Many of the northern Philippines communities affected were sites of illegal mining operations. The government has pledged to crack down on these locations which will lead to forced migration and loss of employment/income. Across the affected areas, the loss of housing and commercial/retail spaces is significant. While wealthier communities like Hong Kong have better access to resources to rebuild, the extent of the damage will still prove challenging. In many rural communities, especially in the Philippines and China, housing conditions were often poor before the storm and loss of housing will lead to increased overcrowding which can also affect health.
Contact CDP
Recovery updates
If you are a responding NGO or a donor, please send updates on how you are working on recovery from this disaster to Tanya Gulliver-Garcia.
Donor recommendations
If you are a donor looking for recommendations on how to help with disaster recovery, please email Regine A. Webster.
Philanthropic and government support
The Federal Emergency Management Agency declared major emergencies for both the Marianas Islands (DR-4396) where a total of just under $6 million was obligated as of Oct. 2020 and Guam (DR-4398), though no reports of total money expended or obligated to Guam are included on FEMA's website.
We welcome republication of our content. Please credit the Center for Disaster Philanthropy.
Fund resources
Hurricanes, Typhoons and Cyclones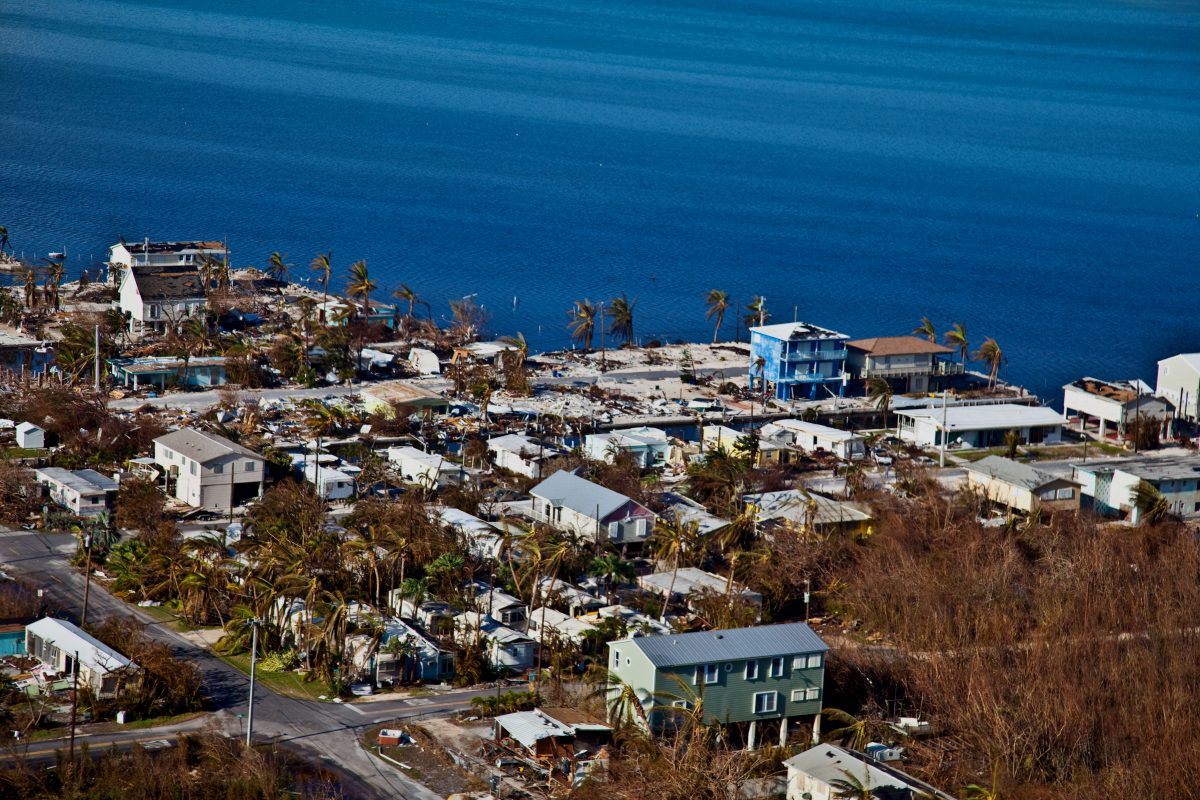 Hurricanes, Typhoons and Cyclones
Hurricanes, also called typhoons or cyclones, bring a triple threat: high winds, floods and possible tornadoes. But there's another "triple" in play: they're getting stronger, affecting larger stretches of coastline and more Americans are moving into hurricane-prone areas.
Internally Displaced People
Internally Displaced People
Internally displaced persons are those who have been forced to flee their homes, in particular as a result of armed conflict, generalized violence, violations of human rights or disasters, and who have not crossed an internationally recognized border.