On Nov. 4 and Nov. 5, more than 30 tornadoes were recorded in northeastern Texas, southeastern Oklahoma, southwestern Arkansas and northwestern Louisiana. The tornadoes varied in strength and intensity with one rated EFU, four measuring EF-0, 15 EF-1, seven with an EF-2 rating, and two each EF-3 and EF-4. On Nov. 5, an EF-0 twister touched down in Kendall and Kane counties, near Big Rock, Illinois.
An EFU tornado is one where "the intensity of a tornado cannot be determined due to a lack of information. This estimate applies to tornadoes that, for example, pass through areas that cannot be surveyed or cause damage that cannot be distinguished from that of another tornado, etc."
The severe thunderstorm systems that caused these tornadoes put 28 million people at risk throughout the region. In advance of the storms, there were concerns about tornadoes occurring at night because the risk of death with nighttime is 2.5 times higher than daytime tornadoes.
Two people were killed during the storms. According to Gov. Kevin Stitt, a 90-year-old-man was killed in Idabel, Oklahoma. Morris County Judge Doug Reeder indicated that one person died in his county. Dozens of people were injured.
(Photo: An EF-2 tornado caused structural damage and downed/snapped trees 1-2 miles southeast of Sardis in Saline County, Oklahoma, during the evening of Nov. 4, 2022. Source: National Weather Service Little Rock)
Experts predicted 2022 would be an active tornado year, and several outbreaks occurred even before Meteorological Spring began on March 1. This was attributed, in part, to a waning La Niña. "During the La Nina and especially when it is transitioning into a neutral phase, the potential for increased severe weather events and above-average tornado activity is in place."
Popular Science magazine said, "The new predictions put the number of tornadoes for 2022 at around 1,350 to 1,475, above a yearly average of 1,253." As of  Oct. 31, 2022, there had been 901 confirmed tornadoes, with 101 under investigation, according to the Storm Prediction Center.
Arkansas
There were 16 tornadoes confirmed in Arkansas by the National Weather Services of Little Rock, Tulsa and Shreveport. These ranged from EFU (one tornado), EF-0 (two tornadoes) to EF-2 (three tornadoes). The remaining 10 tornadoes were EF-1.
The first tornado occurred at 6:53 p.m. on Nov. 4 and the final was at 11:04 p.m. Twelve counties were impacted: one tornado in each of Washington, Madison, Sebastian, Polk, Carroll, Pike, Clark, Spring, Saline and Howard counties, and two in both Yell and Franklin counties.
This was the biggest November tornado outbreak in Arkansas since 2005, when 24 tornadoes touched down. The system brings the total number of 2022 tornadoes in Arkansas to 39, just over the annual average. This means 41% of the storms this year occurred in just over four hours on Friday, Nov. 4.
Oklahoma
There were six tornadoes total in Oklahoma, including two that moved into the state from Texas. This included three EF-1s, one EF-2 tornado and two EF-4 Texas-Oklahoma twisters. Preliminary 2022 data indicates that there have been 49 tornadoes in Oklahoma: just below the average of 57.2.
McCurtain County, especially the town of Idabel, was hit particularly hard, with four confirmed tornadoes so far.
The first twister of the night on Nov. 4 took place at 5:46 p.m. in Pickens, in northwest McCurtain County.  Lasting just three minutes, the EF-2 tornado flipped a double-wide mobile home – even though it was tied down with straps – leading to the death of the occupant. An EF-1 in northwestern McCurtain County traveled for almost three miles as part of a path that extended into LeFlore County.
A third McCurtain tornado has been rated as an EF-4 with peak winds of 150 miles per hour. It traveled more than 60 miles from Red River County, Texas, to McCurtain County. There are 13 injuries associated with this tornado. This is the twister that caused the damage in Idabel. At least 185 structures were damaged in Idabel and 63 were destroyed, and one person was killed.
Drone footage captured the extent of tornado damage in the town. Oklahoma Gov. Kevin Stitt declared a disaster emergency on Nov. 5 for Bryan, Choctaw, LeFlore and McCurtain counties. No federal declaration has been issued.
An EF-1 tornado touched down on the southeast side of Heavener in Le Flore County, damaging several homes and outbuildings. A Choctaw tornado was part of the path of the EF-4 twister that hit Lamar, Texas.
An EF-1 twister touched down at 7:30 p.m. in Bryan County, destroying one mobile home and damaging several others.
Texas
Since 1997, Texas has had an average of 135 tornadoes per year, although there were only 118 in 2021. At least 115 tornadoes have been confirmed as of Nov. 18. There were nine tornadoes during the outbreak on Nov. 4, including two EF-4 storms that crossed into Oklahoma. There were also two EF-1s, three EF-2 and two EF-3s twisters.
Governor Greg Abbott requested disaster assistance for 16 counties (See Philanthropic and Government Support section below for more information.) Home and business property loss has exceeded $11 million.
The NWS  upgraded a tornado in Lamar County to an EF-4 with winds up to 170 miles per hour. It first touched down in Brookston, Texas before moving into Powderly, damaging at least 73 homes and structures. While the full path of the storm has not been confirmed, it is estimated that the twister traveled almost 60 miles, ending in Broken Bow, Oklahoma.
An EF-1 in Rains and Hopkins countries traveled 4.5 miles but did only minimal damage. Camp County had a 2.2-mile EF-1 east of Pittsburgh that came from the same system that produced the tornado in Morris County (about 130 miles east of Dallas), where one person was killed.
An EF-2 in Cass County traveled 2.2 miles causing significant damage to homes in Hughes Springs.
A short (2.9 miles) and narrow (160 yards) twister near Sulphur Springs in Hopkins County followed on the heels of the previous EF-1 twister. It caused severe damage to several homes, including pushing one home off of its foundation. The two Hopkins tornadoes were part of the supercell that generated the Clarksville–Idabel EF4 tornado.
The NWS also determined a 15-mile  EF-2 tornado hit the city of Athens, in Henderson County, causing damages to businesses, homes, outbuildings and the Athens Steel Building Corporation.
The EF-3 tornado in Morris traveled 16 miles from Cason to Dalton in nearby Cass County. It destroyed several mobile homes, including the one where the death occurred. Bowie County was home to an EF-3 twister that traveled at least 15.7 miles, with peak winds of 140 miles per hour. It hit New Boston and caused major damage to several homes. It maintained its width of 800 yards for the whole path, although it ranged in strength from EF-1 to EF-3 (tornadoes are rated at their highest level).
While there are many immediate needs in the wake of the tornadoes, it is also important that funders start planning for the intermediate and long-term needs of the affected communities.
The communities affected include several rural communities. Recovery in rural communities is slower and requires "patient dollars." That means funders need to understand that progress will not occur as quickly as it does in bigger communities. Investments should be made over time: pledges of multi-year funding are very helpful in this regard.
A number of the homes damaged or destroyed were manufactured homes (often called mobile homes). Depending upon the location of the housing, the homeowner may not own the land, only the building. Additionally, insurance is limited on manufactured housing, especially based on the age of the building.
Immediate needs
People whose homes were damaged will need support securing new housing that is safe and affordable, or repairing their damaged homes. After a tornado, displaced residents may face challenges finding housing that meets their needs. The tornadoes affected people from all walks of life, some with insurance and others without. The destruction of manufactured homes will also affect affordable housing availability in communities. In many parts of the country, demand for housing outpaces supply, complicating recovery efforts. Affected people living in rural areas or public housing and people from marginalized groups will need assistance identifying and securing housing.
Cash assistance
A critical ongoing need will be unrestricted cash donations to support affected individuals and families. Direct cash assistance can allow families to secure housing, purchase items and contract services locally that address their multiple needs. It gives each family flexibility and choice, ensuring that support is relevant, cost-effective and timely. Cash assistance can also help move families faster toward rebuilding their lives.
Emotional and spiritual care
Emotional and spiritual care will be critical, especially for families of people killed in the storms, first responders and those in the tornadoes' direct paths. Long-term mental health and trauma support will also be required. Some of the affected communities were impacted by previous events, which has left them with increased trauma from natural hazards.
There is also severe risk of poor emotional health, suicide or self-harming behaviors among farmers and ranchers after disasters. The Farm and Ranch Stress Assistance Network is designed to build "a network that connects individuals who are engaged in farming, ranching, and other agriculture-related occupations to stress assistance programs. The establishment of a network that assists farmers and ranchers in time of stress can offer a conduit to improving behavioral health awareness, literacy, and outcomes for agricultural producers, workers and their families." They provide grants to help with this.
Business recovery
Business recovery will be critical to help communities rebuild. The tornadoes damaged or destroyed businesses, negatively impacting people's livelihoods at a time when many were already struggling more than usual because of COVID-19 and recovery from other disasters. This is particularly true of small businesses.
Navigating assistance process
Disaster assistance may be available in various forms and from different sources. People will need help navigating a complicated assistance process, particularly undocumented people and people whose first language is not English. Small Business Administration (SBA) loans are very complicated. Many people do not understand the nature of the loans and fear being saddled with high interest rates.
A recently released study from the U.S. Commission on Human Rights found that FEMA did not equitably serve at-risk populations including people with disabilities, people living in poverty and English as a second language speakers during Hurricanes Harvey or Maria in 2017.
The Center for Disaster Philanthropy (CDP) will continue to monitor the impact of tornadoes and the needs that may arise.
To support the recovery efforts, please donate to CDP's Disaster Recovery Fund and select "2022 Southern Plains Tornado Outbreak." Grants will be focused on supporting marginalized communities in the recovery phase.
Contact CDP
Donor recommendations
If you are a donor looking for recommendations on how to help with disaster recovery, please email Regine A. Webster.
More Ways to Help
As with most disasters, disaster experts recommend cash donations, which enable on-the-ground agencies to direct funds to the greatest area of need, support economic recovery and ensure donation management does not detract from disaster recovery needs.
CDP has also created a list of suggestions for foundations to consider related to disaster giving. These include:
Take the long view: Even while focusing on immediate needs, remember that it will take some time for the full range of needs to emerge. Be patient in planning for disaster funding. Recovery will take a long time, and funding will be needed throughout.
Recognize there are places private philanthropy can help that government agencies might not: Private funders have opportunities to develop innovative solutions to help prevent or mitigate future disasters that the government cannot execute.
All funders are disaster philanthropists: Even if your organization does not work in a particular geographic area or fund immediate relief efforts, you can look for ways to tie disaster funding into your existing mission. If you focus on education, health, children or vulnerable populations, disasters present prime opportunities for funding.
Ask the experts: If you are considering supporting an organization that is positioned to work in an affected area, do some research. CDP and National VOAD can provide resources and guidance about organizations working in affected communities. The Council on Foundations provides resources for community foundations, and information about funding disasters in a variety of locations.
Philanthropic and Government Support
The SBA has announced that low-interest federal disaster loans are now available in 12 counties in Texas and two in Oklahoma. The SBA acted in response to a request made to them from Gov. Abbott. While this does not activate Individual Assistance available through the Federal Emergency Management Agency (FEMA), individuals and businesses can apply for an SBA loan.
There are a number of philanthropic grants and kinds of support that can be made. Here are some examples of previous CDP grant:
In March 2022, CDP awarded a $150,000 grant from the Disaster Recovery Fund to the Felix E. Martin Jr. Foundation, which works to build the capacity of the Muhlenberg County, Kentucky's Long-term Recovery Group. The grant will fund a disaster response coordinator to oversee the recovery process and provide for a disaster relief center. Additionally, funds will help address the unmet needs of residents affected by the disaster.
CDP, through its Midwest Early Recovery Fund, made the following grants in support of tornado recovery efforts:
$103,400 to The Community House Foundation in Trumann, Arkansas to support a disaster recovery coordinator for eighteen months of recovery coordination needs.
$110,000 to the Salvation Army's Arkansas/Oklahoma Division for disaster case management services as they support recovery. Primary locations include Poinsett (Trumann), Craighead (Monette) and Mississippi (Leachville) counties.
Fund resources
Tornadoes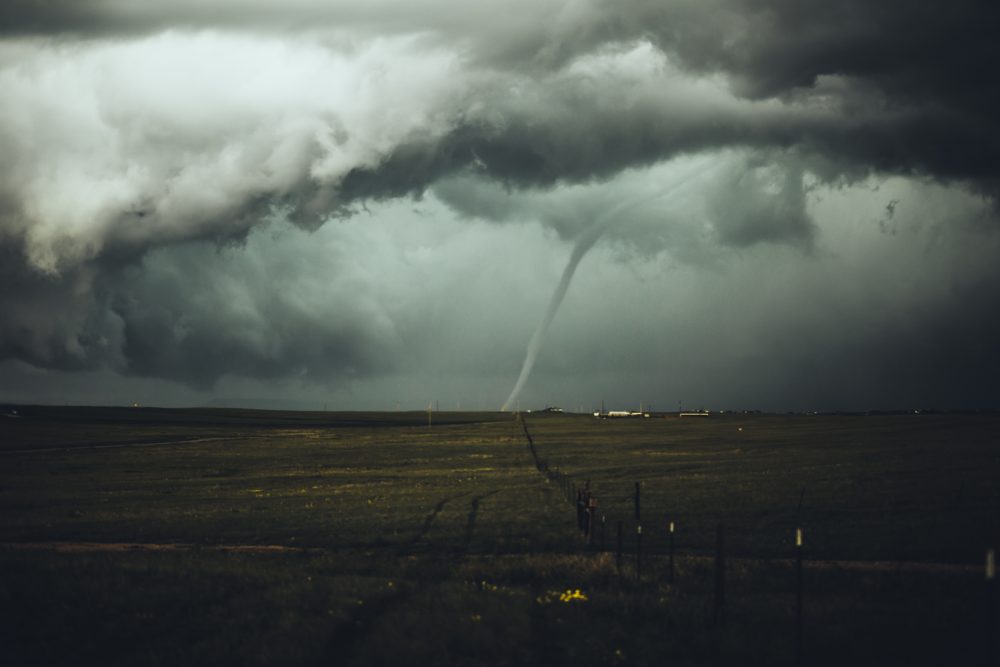 Tornadoes
The National Weather Service defines tornadoes as "a violently rotating column of air touching the ground, usually attached to the base of a thunderstorm." The U.S. is home to more tornadoes than any other country in the world, with approximately 900 to 1,700 tornadoes occurring a year throughout the country.
Rural Populations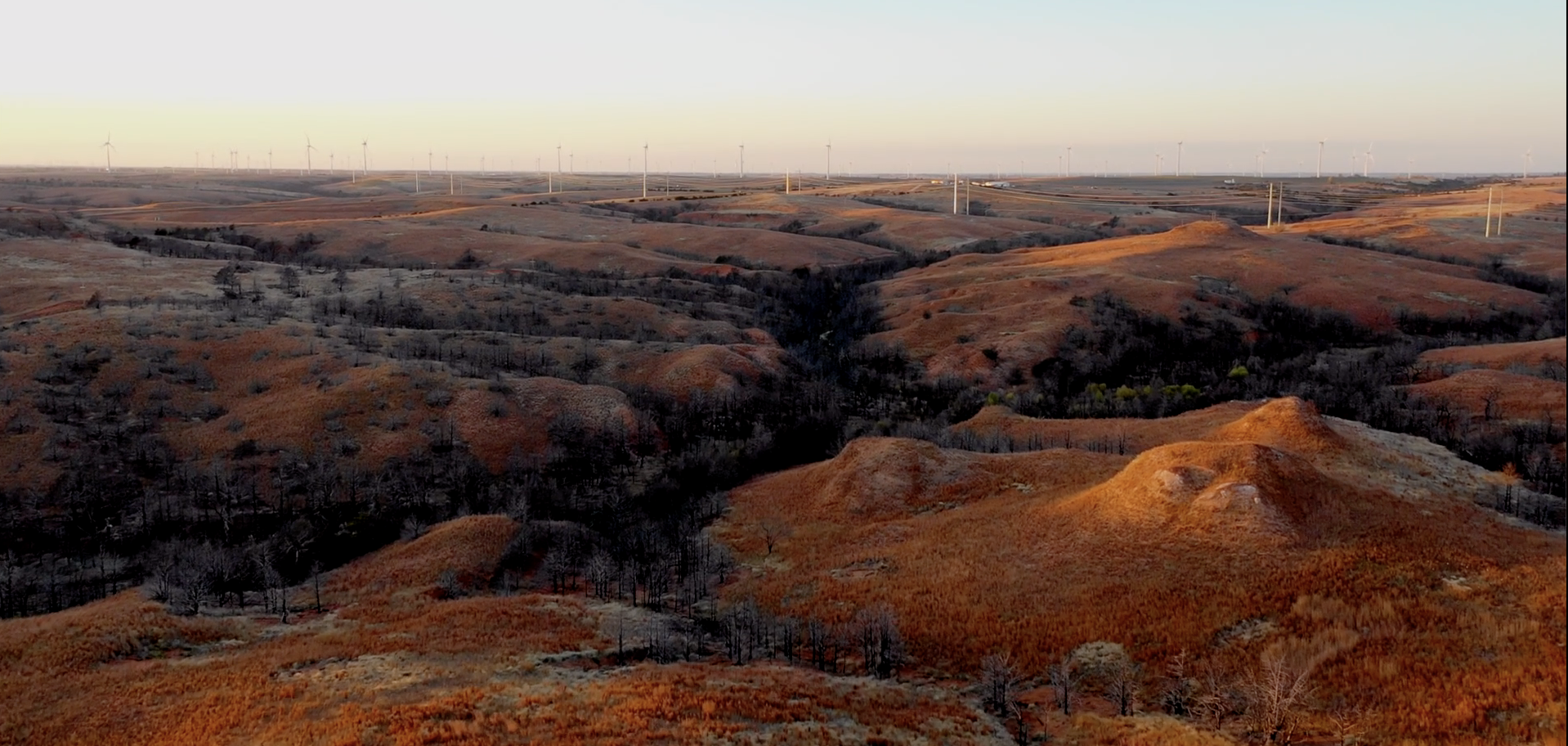 Rural Populations
Rural populations often struggle with disaster response and recovery. Explore why.
Mental Health, Grief and Bereavement
Mental Health, Grief and Bereavement
This toolkit will help funders understand the disaster implications of mental health, grief and bereavement and the roles of donors, government and nongovernmental organizations.