After months of posturing while simultaneously denying any plans to attack, Russian President Vladimir Putin's assaults on multiple cities in Ukraine began overnight on Feb. 24, 2022.
The Center for Disaster Philanthropy's (CDP) response to this crisis is focused on humanitarian needs that arise, particularly among internally displaced peoples (IDPs) and refugees. We are not looking at the conflict itself except for how it affects population movement and humanitarian needs. To that end, this profile is not providing detailed updates about the status of the war as we believe that is better done by news media.
On Feb. 6, 2023, United Nations (UN) humanitarian chief Martin Griffiths' told the UN Security Council, "On the eve of this horrific one-year milestone – which comes on top of the previous eight years of conflict – we still have much to do. I call on us all to push forward with renewed vigour to give the people of Ukraine the peace and support they need and deserve."
In 2023, 17.6 million people in Ukraine require humanitarian assistance, 45% of whom are women, 23% are children and 15% are people with disabilities. Approximately 40% of Ukraine's population is now in need of humanitarian assistance and protection. The 2023 Humanitarian Response Plan (HRP) for Ukraine calls for $3.9 billion to reach 11.1 million people with food, health care, cash and other life-saving assistance.
The humanitarian situation in Ukraine deteriorated drastically and rapidly in 2022. Millions of Ukrainians endured intense hostilities, which killed and injured thousands of civilians, forced millions from their homes, and destroyed livelihoods. Civilian infrastructure, including aid facilities, continues to be attacked.
As reported by The New Humanitarian, in the past year, Ukraine has received pledges of almost $17 billion in bilateral humanitarian aid. However, Ukrainian organizations struggle to secure much-needed financial support. Local humanitarian leaders and organizations know their community needs best and building trust with these organizations is key. CDP's initial round of grants from its Ukraine Humanitarian Crisis Recovery Fund includes investments in Ukrainian organizations.
(Photo: Border crossing point in Medyka, Poland. Source: Polish Ministry of the Interior and Administration via Twitter)
The end of 2022 was marked by continued attacks on energy infrastructure, which resulted in an energy crisis, adding a new dimension to the already dire humanitarian crisis as the country entered winter.
Human Rights Watch raised concerns about Russian attacks on the energy grid and the harm done to civilians and Amnesty International called for Russia to "end its unlawful targeted assaults on civilian infrastructure."
In October 2022, a spokesperson for the UN High Commissioner for Human Rights said, "Attacks targeting civilians and objects indispensable to the survival of civilians are prohibited under international humanitarian law."
On March 16, 2023, the Independent International Commission of Inquiry on Ukraine said, "Russian authorities have committed a wide range of violations of international human rights law and international humanitarian law in various regions of Ukraine, many of which amount to war crimes."
Humanitarian organizations, including CARE, have warned that the severe winter weather and continued attacks on civilian energy infrastructure could lead to a second refugee crisis. In addition to the impact of destroyed and damaged infrastructure, scheduled blackouts to mitigate the power shortages have a ripple effect, disrupting the ability of households to heat their homes and access water.
Analysis by REACH released on Jan. 31, 2023, found that Kharkivska, Dnipropretrovska and Donetsk oblasts in Ukraine's east faced particularly high exposure and vulnerability to severe winter hazards. Populations at increased risk include IDPs, older adults, and lower-income households.
An information campaign launched by the United Nations Children's Fund (UNICEF) and the State Emergency Service aims to raise awareness of the safe use of generators, gas burners, heating stoves and candles amid the power and heating outages across Ukraine.
The CDP Ukraine Humanitarian Crisis Recovery Fund focuses on addressing humanitarian needs that arise, particularly among the most vulnerable, marginalized and at-risk internally-displaced peoples and refugees. CDP is also in contact with and can grant to Ukrainian and other international organizations that are not 501(c)3 entities.
Contact CDP
Recovery updates
If you are a responding NGO, please send updates on how you are working in this crisis to tanya.gulliver-garcia@disasterphilanthropy.org. Responding donors are also encouraged to contact Tanya to share how they are innovatively assisting people in Ukraine and receiving communities.
Philanthropic and government support
There has been a strong philanthropic response to the war in Ukraine. The Council on Foundations maintains a webpage summarizing philanthropy's response. According to Candid's latest figures, 1,796 donations and pledges worth more than $2.78 billion have been made in support of the Ukrainian people. Of these 1,602 are grants worth $1,577,938,592 and 194 are pledges worth $1,207,789,480. Learn more about how you can share your data with Candid.
CDP's Ukraine Humanitarian Crisis Recovery Fund focuses on medium- and long-term recovery, ensuring access to basic services and strengthening the protection of those affected by the humanitarian crisis and COVID-19. The following are some of the grants awarded through this fund.
$250,000 to Association of Roma Women in 2022 to ensure the long-term capacity, stability and organizational development of this Roma women-led organization, which provides humanitarian aid to the most vulnerable affected Roma populations in Ukraine and who works on the economic recovery of the Roma community.
$250,000 to Charitable Foundation Rokada in 2022 to facilitate the integration of internally displaced persons (IDPs) through the creation of Councils of IDPs, which include representatives of local communities, IDPs and executive authorities. The Councils of IDPs are advisory bodies and are involved in the decision-making and resolution of problematic issues related to the implementation of state policy in the field of protection of the rights of IDPs.
$250,000 to Kyiv Pride in 2022 to implement a program offering newly displaced and/or unemployed LGBTQIA+ IDPs a temporary place to stay, psychosocial support and trauma therapy during their transition and integration, new skills training, stipends for basic needs while they gain new skills, then startup grant and support to enable them to be self-sufficient.
$164,054 to NGO Fulcrum UA in 2022 to improve access to inclusive psychological support and services for employees in Ukraine, leading to improved services in the workplace to deal with trauma, stress and burnout caused by the war. The grant will allow NGO Fulcrum UA to develop educational materials and provide practical support to business psychologists and human resource professionals.
$872,336 to HelpAge USA in 2022 from CDP's COVID-19 Response Fund and Ukraine Humanitarian Crisis Recovery Fund to improve the lives of older people, by influencing the UN-led international humanitarian system and three country-level systems to be more inclusive of older people. The project will empower NGO humanitarian actors in Ukraine, Moldova and Ethiopia to deliver age-inclusive humanitarian response and recovery programs and ensure the participation of older people in identifying their priority needs and longer-term recovery solutions.
$491,000 to OutRight International in 2022 to assess and document the needs of LGBTIQ people in Ukraine and how humanitarian assessment, response and recovery plans are meeting or failing to meet those needs. The project will also make LGBTIQ inclusion visible in key humanitarian spaces through meaningful participation, convening and connecting all relevant actors, and advocating and raising awareness for LGBTIQ inclusion among humanitarian organizations and agencies for application in Ukraine and other countries in the future.
$900,000 to Save the Children in 2022 to equip 15 kindergartens, reach 2,250 children, and train 750 parents/caregivers and 150 teachers on Early Childhood Development tools and approaches. The program will use Sesame Workshop resources so conflict-affected children have access to safe, quality, and inclusive learning and play.
$749,362 to Deakin University's Centre for Humanitarian Leadership in 2022 to elevate, empower and strengthen local civil society leadership in the Ukraine humanitarian crisis, enhancing disaster recovery capabilities of local organizations by strengthening local leadership, knowledge, understanding and ability to effectively engage with, advocate for their needs and influence response and recovery plans and decisions currently made in the 'international humanitarian system'.
Grants from the philanthropic community vary in size, focus and sector. The following are examples of the diversity of philanthropy's response:
Since Russia invaded Ukraine, the UNOCHA-managed pooled funds have helped deliver assistance and protection to more than 4 million people. The 2023 Humanitarian Response Plan for Ukraine calls for $3.9 billion to reach 11.1 million people with food, health care, cash and other life-saving assistance.
As of Jan. 16, donors had funded 79.7% of the $4.29 billion sought in the revised Ukraine Flash Appeal that was launched on Aug. 8, 2022. The financial support level is significant, considering humanitarian emergencies are often underfunded. Also, some donors have redirected funding to Ukraine from other humanitarian crises, which risks worsening these crises with serious human costs.
The 2023 Ukraine Situation Regional Refugee Response Plan seeks $1.7 billion to assist a targeted refugee population of 4.03 million in 10 refugee host countries.
In the 2022 fiscal year, the U.S. provided more than $1.5 billion in humanitarian assistance to affected people inside Ukraine and those fleeing to neighboring countries. The U.S. investments include the following:
On Feb. 24, 2023, Canada announced more than $32 million in support to further strengthen Ukraine's security and stabilization through demining efforts, accountability efforts, and countering chemical, biological, radiological and nuclear threats. The Federal Government of Germany announced on Feb. 27, 2023, more than $5.2 million (€5 million) in funding to support a project in Ukraine to repair schools damaged by the war.
In April 2022, UNOCHA released an updated UN Business Guide for the Ukraine Humanitarian Crisis, which includes information about how the private sector can help. All response activities should be guided by the humanitarian principles of humanity, impartiality, neutrality, independence and Do No Harm.
On Oct. 19, 2022, the European Commission (EC) announced a new emergency shelter and winterized facilities program for Ukraine. The Commission will provide more than $176 million (€175 million) to support people in need in Ukraine and Moldova. On Dec. 16, the EC announced an agreement with the Government of Ukraine to provide more than $106 million (€100 million) to support the reconstruction and rehabilitation of damaged schooling facilities.
On Feb. 24, 2023, the World Bank said it would provide Ukraine $2.5 billion in additional grant financing. to maintain essential services and core government functions amid the ongoing war.
More ways to help
As with most disasters, cash donations are recommended by disaster experts as they allow for on-the-ground agencies to direct funds to the greatest area of need, support economic recovery and ensure donation management does not detract from disaster recovery needs.
The UN Business Guide describes how the private sector can help. In the Guide, UNOCHA "urges companies to refrain from sending unsolicited donations that may not correspond to identified needs or meet international quality standards."  Donors are encouraged to send cash rather than in-kind donations and support activities with the Flash Appeal and the RRRP.
CDP has also created a list of suggestions for foundations to consider related to disaster giving. These include:
Prioritize investments in local organizations: Local humanitarian leaders and organizations play a vital role in providing immediate relief and setting the course for long-term equitable recovery in communities after a disaster or crisis. However, these leaders and organizations are mostly under-resourced and underfunded. Strive to grant to locally-led entities as much as possible. When granting to trusted international partners with deep roots in targeted countries, more consideration should be given to those that empower local and national stakeholders.
Recognize there are places and ways that private philanthropy can help that other donors may not: Private funders can support nimble and innovative solutions that leverage or augment the larger humanitarian system response, either filling gaps or modeling change that, once tested and proven, can be taken to scale within the broader humanitarian response structure. Philanthropy can also provide sustainable funding to national and local organizations that support much-needed operational costs.
All funders are disaster philanthropists: Even if your organization does not work in a particular geographic area or fund immediate relief efforts, you can look for ways to tie disaster funding into your existing mission. If you focus on education, health, children or marginalized populations, disasters present prime opportunities for funding.
Ask the experts: If you are considering supporting an organization that is positioned to work in an affected area, do some research. CDP and InterAction can provide resources and guidance about organizations working in affected communities.
Related resources
Complex Humanitarian Emergencies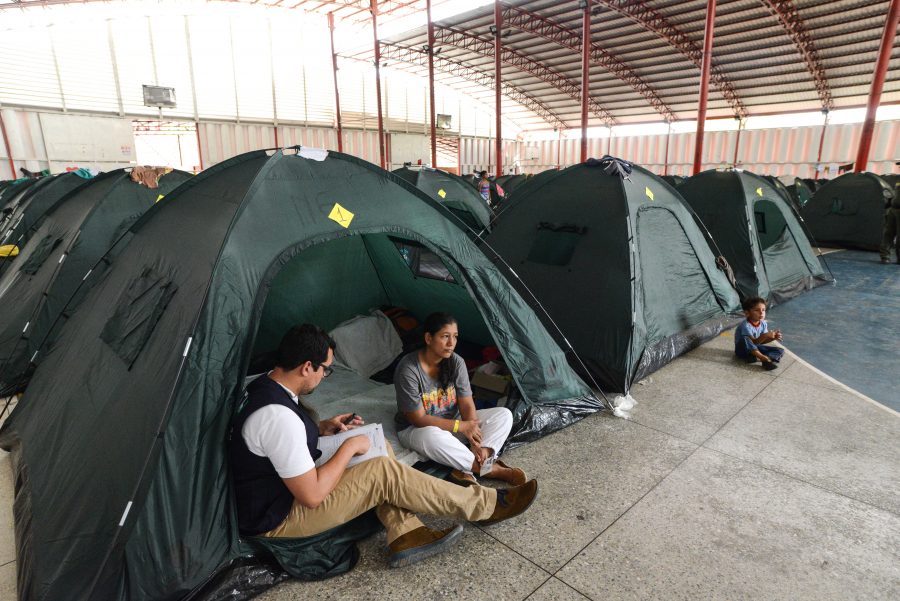 Complex Humanitarian Emergencies
CHEs involve an acute emergency layered over ongoing instability. Multiple scenarios can cause CHEs, like the civil wars in Syria and Yemen, the man-made political crisis in Venezuela, or the public health crisis in Congo.
Internally Displaced People
Internally Displaced People
Internally displaced persons are those who have been forced to flee their homes, in particular as a result of armed conflict, generalized violence, violations of human rights or disasters, and who have not crossed an internationally recognized border.
Refugees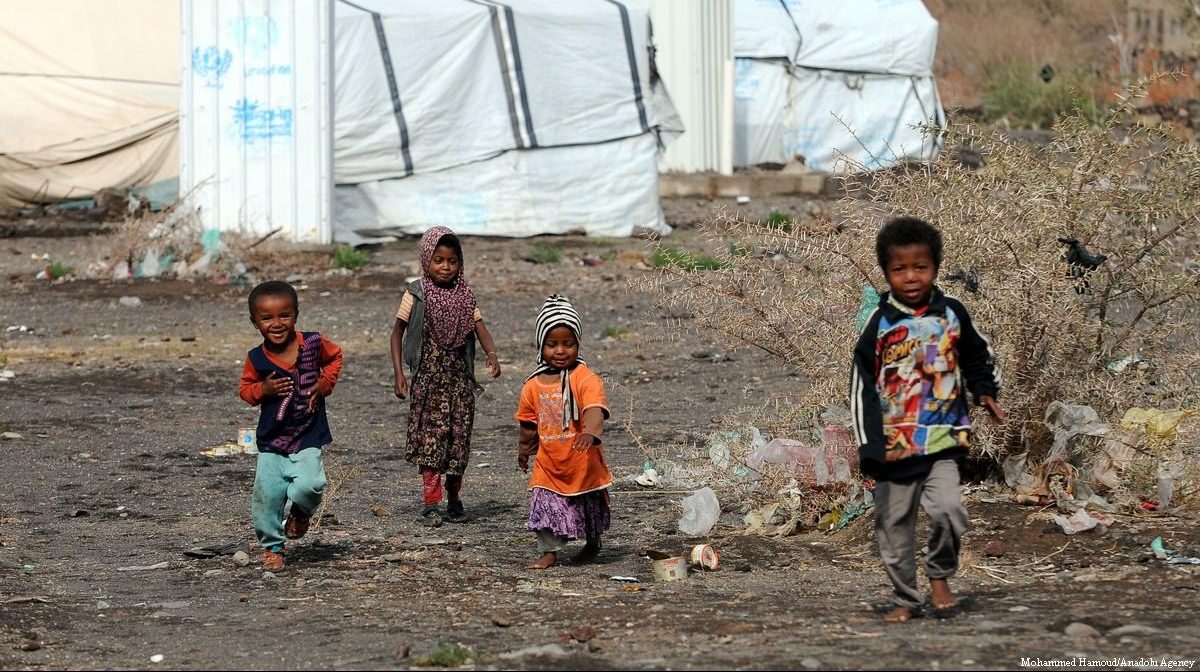 Refugees
Refugees are people who have been forced to flee their home countries because of persecution, war or violence. A refugee has a well-founded fear of persecution for reasons of race, religion, nationality, political opinion or membership in a particular social group. Many refugees are in exile to escape the effects of natural or human-made disasters.