CDP Haiti Earthquake Recovery Fund
On Aug. 14, 2021, an M7.2 earthquake struck the southwest of Haiti in the mountains between the Nippes Department and Sud Department. This earthquake occurred at a depth of only 6.2 miles (10 km), which is critical because shallow earthquakes usually cause more damage.
The Center for Disaster Philanthropy's Haiti Earthquake Recovery Fund supported communities across Haiti as they worked to rebuild and recover from the earthquake.
Click To Tweet
We supported families and communities through targeted grantmaking that prioritized needs identified by communities in collaboration with local partners.
With an equity lens and an emphasis on medium- and long-term recovery, CDP works to identify gaps in recovery funding to help direct financial and technical support where it is needed most.
(Photo: A CORE assessment team is on the ground in Haiti for initial rapid assessments after the Aug. 14 earthquake, in coordination with local government actors. Photo courtesy of CORE.)
This fund supported this disaster:
Basic emergency needs and relief items
This includes emergency food, shelter, hygiene items, cash assistance, rebuilding supplies, water, PPE and COVID-19 supplies that will continue to be needed for years because of Haiti's complex humanitarian context and significant pre-existing needs.
Emergency health and psychological first aid
Many 2021 earthquake survivors also lived through the 2010 earthquake and Hurricane Matthew in 2016, and they will require significant mental health, psychosocial and emotional support. Aid workers and front-line responders – both international and Haitian –will also need psychosocial support. Given the loss of destruction of many churches, a critical component of Haitian society with faith often the primary resilience strategy for many, emotional disaster spiritual care is also essential.
Protection
This includes initiatives to protect everyone's safety. It is especially true for women and girls who might experience gender-based violence. All at-risk populations, including the elderly, people living with disabilities, orphaned, and separated and unaccompanied children, need specially designed protection programs.
Rebuilding homes and infrastructure
Entire communities need to be rebuilt, including infrastructure (WASH, electrical, communications, transportation) and businesses, homes, schools, health facilities and churches. This will be ongoing for many years as people are still homeless from the 2010 earthquake and 2016's Hurricane Matthew.
Livelihood restoration
Businesses and markets were destroyed, including some hotels in tourist areas, a critical component of the Haitian economy. Agriculture and agricultural production, which are the principal means of income for many families, were also severely affected. Given the pre-existing high poverty levels, there will be a need to recover, restore and develop new income- and revenue-generating activities.
With support from the Haiti Earthquake Recovery Fund, our grantee partners are helping affected communities rebuild stronger.
Putting children first in response to the Haiti earthquake
Thank you to the following donors for their generous support of the CDP Haiti Earthquake Recovery Fund.
Charles W. Foster, III
June R. Genis
Community Foundation of Utah at the recommendation of Karen Lindau and David Goldenberg Family Fund
The Robert M. Schiffman Foundation, Inc
Winnebago Industries Foundation
Fund updates
An urgent need to support earthquake-hit communities in Haiti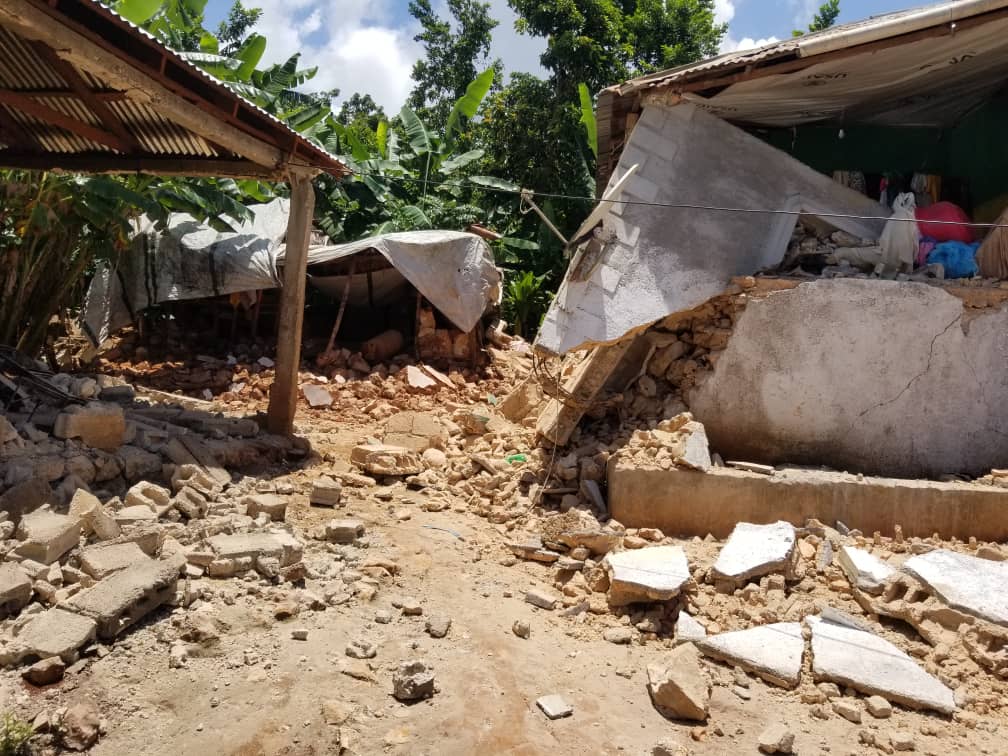 An urgent need to support earthquake-hit communities in Haiti