CDP Hurricane Harvey Recovery Fund
On August 25, 2017, Hurricane Harvey made landfall as a Category 4 storm in Texas.
Over the course of five days, the storm wreaked havoc across the Texas Gulf Coast, displacing more than 1 million people in the immediate aftermath and damaging an estimated 200,000 homes. It will take years for the affected communities in 41 counties to make a full recovery.
(Photo: Extensive flooding in a residential from Hurricane Harvey in Southeast Texas, Aug. 31, 2017. Source: Air National Guard photo by Staff Sgt. Daniel J. Martinez)
Following Hurricane Harvey, a total of 41 counties in Southeast Texas received a federal disaster designation, and nearly 900,000 individual assistance applications had been received by FEMA by the end of November 2017.
An additional 200,000 to 300,000 individuals and families were also impacted but did not register with FEMA, mostly because of fragile legal status. Many residents are still displaced from their homes, some still living in hotels across the state and beyond. The storm also impacted schools, affecting more than 1 million students and 220 school districts throughout the region.
This fund supported this disaster:
About this Fund
When Hurricane Harvey wreaked havoc in Texas, we knew that philanthropic dollars, though significant in support of this disaster, would not be nearly enough to address all the needs.
It was imperative that the funds available to support medium- to long-term recovery through the CDP Hurricane Harvey Recovery Fund be used in a focused and purposeful manner, leveraging other public and private funds to have the biggest impact on the recovery efforts.
Since a large percentage of the public funds for Hurricane Harvey were geographically designated specifically to meet recovery needs of Houston and Harris County, it was also important to support recovery efforts throughout the entire region.
Grantmaking timeline

October 2017 – $50,000 grant awarded to OneStar Foundation
February 2018 – $1.2 million awarded to seven long-term recovery organizations
March 2018 – $266,500 awarded to two local disaster recovery organizations
June/July 2018 – $4,026,094 awarded to nine outstanding organizations
December 2018 – $2.65 million awarded to five organizations to build resilience
July 2019 – $2.66 million awarded to five organizations to support resilience and housing recovery
September 2019 – $1.06 million awarded to four organizations to support holistic recovery
November 2019 – $871,092 awarded to 10 existing grantees to sustain their work
Grant committee
A grant committee featuring national, state and local experts in the areas of long-term recovery, nonprofit and government leadership, and the issue areas identified during the assessment was convened and held its first meeting on January 11, 2018. The purpose of this committee was to advise and assist the CDP Board of Directors and staff leadership in awarding grants. This advice helped CDP maximize the impact of donor generosity that recognizes the full life cycle of the disaster.
Grant committee members included:
Committee Chair: Lori J. Bertman, president and CEO of the Baton Rouge- based Irene W. and C.B. Pennington Foundation. Lori is the co-founder and chairman of the board of CDP.
John T. Cooper, Jr., Ph.D., is the Assistant VP of Public Outreach and Partnership at Texas A&M University. He has an extensive background in disaster long-term recovery, especially as it relates to community resilience, and has previously directed the FEMA-funded Emergency Preparedness.
Kelli King-Jackson is the Senior Program Officer for The Simmons Foundation, a private foundation located in Houston and focused on education, health, civic & community, and human services. She brings more than 15 years of experience working in nonprofit advocacy.
Damian Morales is the Disaster Services Manager for the OneStar Foundation, where he works to support Texas resiliency. He also serves as the chair of Central Texas Voluntary Organizations Active in Disaster (VOAD).
Rey Ocanas is based in Houston and serves as the Executive VP and Director of Corporate Responsibility and Reputation for BBVA Compass. He also oversees the bank's corporate foundation.
Bob Ottenhoff, Former President and CEO of the Center for Disaster Philanthropy
The CDP Hurricane Harvey Recovery Fund raised more than $14 million to support medium- to long-term recovery in Texas.
CDP made its first grant in October 2017 and continued making grants through November 2019. The grants supported public-private meetings on recovery efforts and available resources; assisted with rebuilding healthy, safe homes that can withstand future flooding; expanded the Trauma and Grief Center at Texas Children's Hospital's Mobile Unit; and provided for the unmet needs of Harvey survivors.
Funding with an Equity Lens after Hurricane Harvey
More stories
Supporting long-term recovery
Supporting long-term recovery
Fund updates
Ten New Grants to Keep Recovery Going in Texas
Ten New Grants to Keep Recovery Going in Texas
Recovery Continues with Four Additional CDP Hurricane Harvey Fund Grantees
Recovery Continues with Four Additional CDP Hurricane Harvey Fund Grantees
We're Still Here: Fourth Round of Harvey Recovery Grants
We're Still Here: Fourth Round of Harvey Recovery Grants
Fund resources
U.S Household Disaster Giving Report
U.S Household Disaster Giving Report
Hurricanes, Typhoons and Cyclones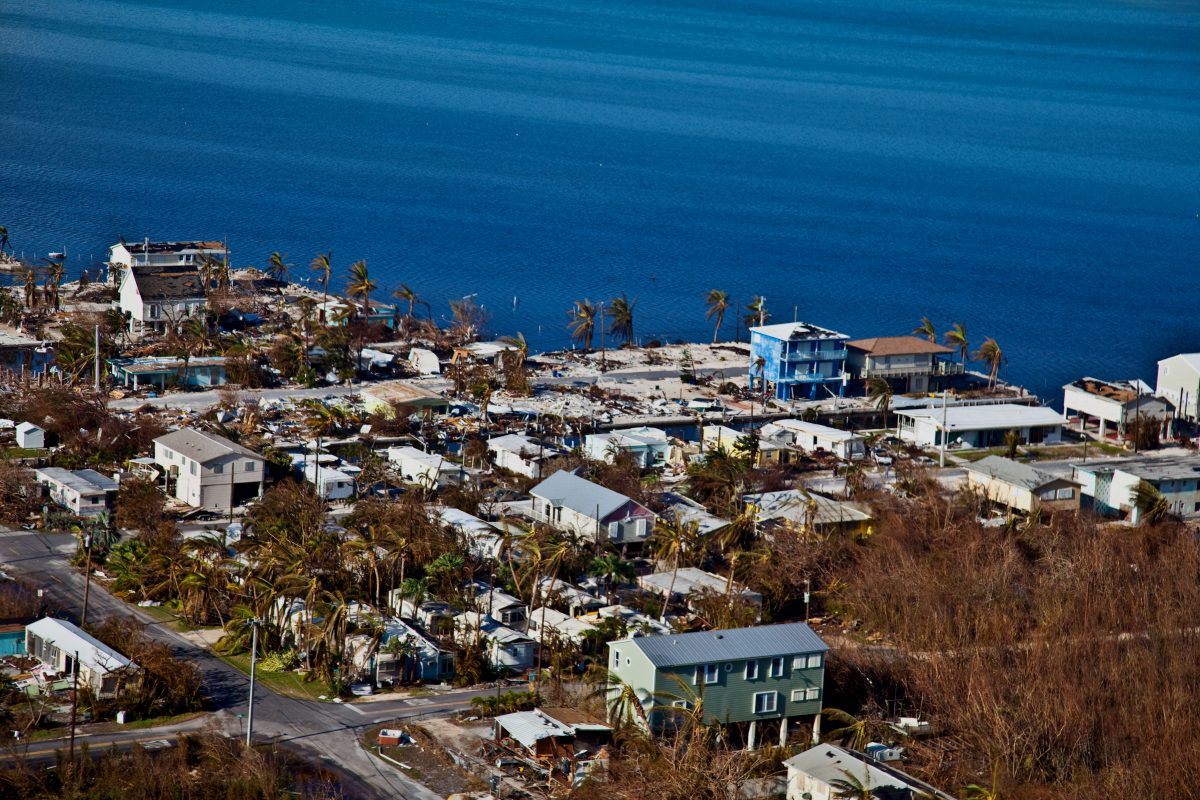 Hurricanes, Typhoons and Cyclones
Floods