Supporting disaster recovery with a women's or gender equity lens
For 40 years, we have been celebrating and recognizing the vital role of women as innovators, changemakers, trailblazers, creators and bedrock of our society. It also serves as a reminder and call to address inequities, injustices and violence that women and girls in the U.S. and worldwide continue to face.
These obstacles to a secure and thriving future for all women and girls, alongside gender non-conforming people, across other identities such as race, religion, age and creed, are heightened in times of disasters.
For Women's History Month, my colleague Ruja Entcheva wrote about investing in women and girls in the pandemic and beyond, while CDP board member Kathleen Loehr discussed connecting with women donors. Below, a number of board members and staff share their thoughts on why philanthropy needs to apply a women's or gender equity lens when supporting disaster recovery.

"While gender inequities, especially among women of color, persisted prior to COVID-19, for the first time, women were beginning to make progress, particularly in the workplace. Studies show that from 2015 to 2019, the average overall attrition rate for companies was higher for men than for women.
However, disasters disproportionately impact women locally and globally, because as caretakers, they are called upon to double and triple their workload in the community, often without the privilege of information and decision-making power in their towns and cities. COVID-19 has put the disparity in stark contrast.
From stories of women giving up businesses that they founded to the startling Washington Post report that one in four women in the U.S. who became unemployed during the pandemic did so because of lack of child care, there is no shortage of stories about women altering their career paths due to the pandemic. Early estimates suggest that mothers leaving the labor force and reducing work hours for caretaking responsibilities amount to approximately $64.5 billion lost in wages and economic activity in the U.S.
We have seen women provide smart leadership during disasters, whether running a nonprofit, coordinating logistics on the ground or providing critical servant leadership roles like answering phones to connect others to resources. In honor of Women's History Month, we can pledge to reframe this setback into a springboard of opportunity by investing in women's leadership roles in the mitigation and preparedness phases of a disaster's life cycle. Such an investment can give women a voice to influence policies and determine the tools to best support their personal and professional options during the entire life cycle of disaster as we all work to build a healthier, more equitable future."
– Lori J. Bertman, CDP Board Chair
President & CEO, Irene W. and C.B. Pennington Foundation

"In nearly every disaster-impacted community that I have ever engaged with, I found women leading and organizing their community recovery. Women often carry the heaviest burden of disaster-related losses. As we work to support disaster recovery, listening to women's voices is essential as it allows us to get closer to the real challenges and unmet needs faced by households and closer to the solutions that move communities towards successful recovery.
– Cari Cullen
Director, CDP Midwest Early Recovery Fund
For example, in Darfur, Sudan, wood collection for fires was a task undertaken by girls and women. When the conflict happened and internally displaced camps created, the UN peacekeepers sought to protect the displaced through securing the camps themselves. However, as open fires were the traditional method of cooking food, many women and girls had to travel outside the camps to collect firewood, a task that women did before the conflict, and one which men were unwilling or unable to take on in the camps. The areas outside the camps were not patrolled by the peacekeepers, with the result being that many women, left unprotected outside the camp, risked being raped by Janjaweed and other militia.
Over time, as this protection issue was better understood, three programs were introduced to decrease the women's vulnerability to attacks: 1) firewood was distributed with food; 2) energy-saving stoves that used less wood were distributed in the camps; and 3) peacekeepers organized wood collection patrols, providing security for groups of women as they collected firewood outside the camps.
Through understanding gender roles and the inequalities that exist pre-disaster, disaster response and recovery programs can better safeguard against the amplification of inequalities. And if planned well, recovery programs can work with the community to better understand the inequalities and introduce new practices that diminish gender inequities."
– Patricia McIlreavy
President and CEO, CDP

"It is impossible to engage in effective disaster recovery if you are excluding at least half of the population who has been affected by the disaster from the conversation. Women disproportionately shoulder the responsibility for household tasks and childcare and, as such, bring a different and vital perspective to decisions related to disaster recovery needs of families and communities."
– Christine Riley Miller, CDP Board Member (Chair, Governance Committee)
Director of Sustainability, Samsonite LLC

"Because of long-standing gender inequities in our societies, institutions and communities, including families, women often have less political, economic and social resources than men. Consequently, they are affected differently by disasters, including by loss of work, increased workload and gender-based violence. By focusing on systemic vulnerabilities and unique impacts of disasters on women, philanthropists can support quicker and more thorough recovery for women and communities generally while also addressing gender disparities."
– Sabrena Silver, CDP Board Member
Partner, White & Case LLP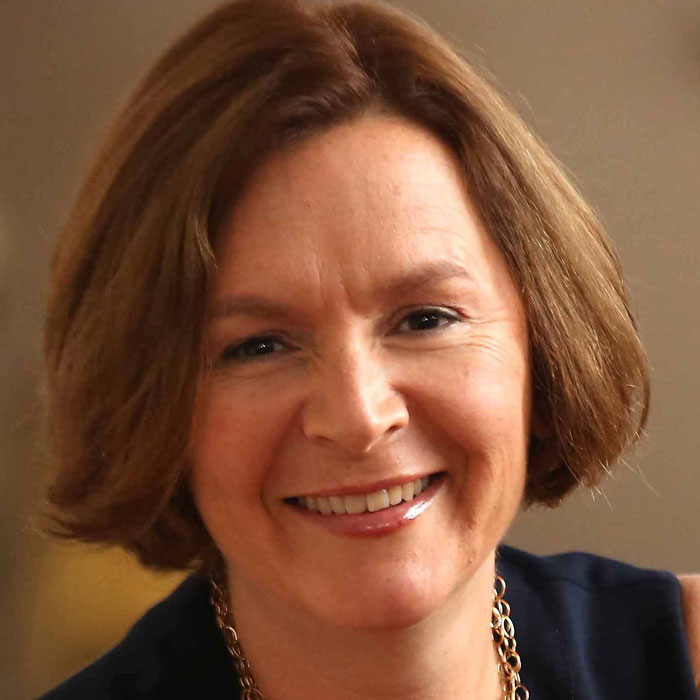 "I learned early on from my grad school mentor and CDP Advisory Council member, Susan Forbes Martin, that taking a gender equity lens to complex humanitarian emergencies is critical. As highlighted by UNHCR, 'In some societies, women and girls face discrimination and violence every day, simply because of their gender. An ordinary task like collecting water or going to the toilet can put them at risk of rape or abuse. In times of displacement, this problem escalates. Women and girls make up around 50 per cent of any refugee, IDP or stateless population, and those who are unaccompanied, pregnant, heads of households, disabled, or older adults are especially vulnerable.' In effectively meeting the needs that arise from complex humanitarian emergencies, ensuring women's physical safety, food security, access to education, health care, water, sanitation and hygiene is of utmost importance.
The fifth Sustainable Development Goal aims to achieve gender equality and to empower all women and girls. We know that COVID-19 lockdowns have increased the incidence of domestic violence by 30% in some countries. We also know that women account for 70% of all health and social workers globally. Meanwhile, women represent only 25% of leadership roles in national parliaments and 36% in local government.
We must continue to lift up women's work, women's worth and women's voices. Our health and the health of our children and planet depends on it."
– Regine A. Webster,
Vice President, CDP

"Just as in most everyday situations, experiences and challenges are not the same for everyone during a natural disaster. Applying a gender equity lens is critical to ensure that recovery efforts benefit all who have been affected, including those that are difficult to reach. 2020 was a tough year, to say the least, but it has also brought the opportunity to reset, to have the 'courage to challenge' what an equal world looks like and to be better allies."
– Anita Whitehead, CDP Board Member
Principal, KPMG, Corporate Citizenship Services
Board Chair, KPMG Foundation
More like this
Connecting with Women Donors During the Pandemic
Connecting with Women Donors During the Pandemic
Investing in women and girls in the pandemic and beyond
Investing in women and girls in the pandemic and beyond