Heavy, pre-monsoon rains affected northeastern India and Bangladesh beginning mid-May, leading to landslides, river overflow and floods. The flooding displaced millions and was among the worst in Bangladesh in decades.
Climate change has brought heavier rainfall incidents and lasted longer than in previous seasons. However, the summer monsoon rainfall totals, which bring 70% of India's annual rainfall, have decreased. The Southwest monsoon typically begins in June, although this year impacts began during May in coastal and island communities.
As the monsoon season hits, this profile will be updated to reflect severe flooding and damage.
(Photo: Incessant rainfall over several weeks in the North-East Indian states led to rising water levels in the North-East part of Bangladesh, causing flash floods in the region, May 2022.  Credit: © 2022 IDEA)
Continual rains throughout May resulted in ongoing damage and challenges in carrying out rescue, relief and recovery operations. In addition, as water moved south, lower-lying districts flooded. For example, in Bangladesh, even as the flooding situation improved in Sylhet, there was increased flooding in the low-lying Netrokona district. Boro (rice) fields were submerged, affecting local farmers.
In addition to the flooding, much of South Asia was impacted by heat waves since March. Temperatures in parts of India reached 122 F (50 C). Like the floods, the hot weather is linked to climate change, although it is unusual in a La Niña season to reach such highs. The hot weather caused power outages and buckled roads and railway tracks. Heat waves create negative interactions that increase flooding risk and drought. By drying out the land, it is harder for water to be absorbed and therefore, it is more likely to pool and flood.
Latest Updates
What we're watching: Weekly disaster update, May 30
What we're watching: Weekly disaster update, May 30
Those people whose homes have been damaged will require food and nutrition, protection, health care and water, sanitation and hygiene (WASH).
Cash assistance
The most critical ongoing need is unrestricted cash donations and support for emergency housing for affected families. Many people lost everything in the flooding and landslides. Direct cash assistance can allow families to purchase items and services locally that address their multiple needs. It gives each family flexibility and choice, ensuring that support is relevant and timely. Cash assistance can also help move families faster towards rebuilding their lives.
Long-term recovery
Long-term recovery needs include long-term shelter or rebuilding of homes, economic recovery and COVID-19 support.
Agriculture, food and nutrition
The combined impact of the heat wave and rains has affected wheat and rice harvests. Given supply chain issues and the international food crisis caused by COVID-19 and the war in Ukraine, the cost of food and agricultural products was already rising and facing shortfalls. This has now been exacerbated. In addition to short-term feeding needed during displacement, long-term feeding and nutrition needs must be addressed.
In addition, India is the second-largest producer of wheat. As a result of the heat wave, the government has banned foreign wheat exports, which will further impact the global supply chain, where prices had already risen 40%. Mango production has also suffered massive losses.
Support for small farmers is critical. In Bangladesh, nearly 134,000 acres of farmland have flooded. This includes more than 7,000 acres (3,000 hectares) of paddy fields, growing rice, the main diet staple.
Protection
After a disaster, gender-based violence, including sexual assault and trafficking of vulnerable individuals, are a priority concern. Protection and security of children in the camps and out of school are also major concerns.
COVID-19
As with all countries, COVID-19 has added a layer of complexity to disasters and disaster recovery. Several health centers have been damaged or destroyed, making COVID-19 treatment and vaccinations more difficult. It also affects prevention activities and treatment for waterborne illnesses. Cases in both countries are currently declining.
As of June 7, 2022, the COVID-19 totals were:
India: 43,185,049 cases and 524,708 deaths. These numbers are estimated to be severe undercounts due to a lack of testing, tracing and tracking during the May 2021 COVID-19 surge. India has the second-highest number of cases in the world and the third-highest number of deaths.
Bangladesh: 1,953,754 cases and 29,131 deaths. Bangladesh has the 44th-highest number of cases and 35th-highest number of deaths.
The Center for Disaster Philanthropy (CDP) has a Global Recovery Fund that provides an opportunity for donors to meet the ongoing and ever-expanding challenges presented by global crises.
Philanthropic and government support
Relief camps and distribution centers have been opened by the government. Both countries are providing basic commodities and cash assistance to families.
In India, rescue operations are being conducted by a mix of citizens, fire and emergency first responders and the National and State Disaster Response Forces.
More ways to help
As with most disasters, experts recommend cash donations, which allow on-the-ground agencies to direct funds to the greatest area of need, support economic recovery and ensure donation management does not detract from disaster recovery needs.
CDP has also created a list of suggestions for foundations to consider related to disaster giving. These include:
Take the long view: Even while focusing on immediate needs, remember that it will take some time for the full range of needs to emerge. Be patient in planning for disaster funding. Recovery will take a long time and funding will be needed throughout.
Recognize there are places private philanthropy can help that government agencies might not: Private funders have opportunities to develop innovative solutions to respond to and help prevent or mitigate future disasters that the government cannot execute.
All funders are disaster philanthropists: Even if your organization does not work in a particular geographic area or fund immediate relief efforts, you can look for ways to tie disaster funding into your existing mission. If you focus on education, health, children or vulnerable populations, disasters present prime opportunities for funding.
Ask the experts: If you are considering supporting an organization that is positioned to work in an affected area, do some research. CDP and InterAction can provide resources and guidance about organizations working in affected communities. There are a few local India-based community foundations that can provide insights into nongovernmental organizations (NGOs) that are best suited to respond in a particular community.
Resources
Floods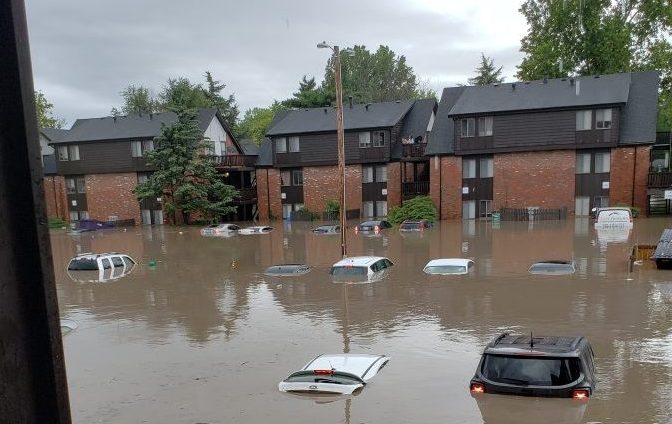 Floods
Flooding is our nation's most common natural disaster. Regardless of whether a lake, river or ocean is actually in view, everyone is at some risk of flooding. Flash floods, tropical storms, increased urbanization and the failing of infrastructure such as dams and levees all play a part — and cause millions (sometimes billions) of dollars in damage across the U.S. each year.
Emergency and Interim Shelter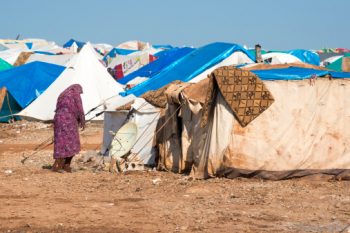 Emergency and Interim Shelter
After a disaster, shelter is more than a place to rest, it is a place of security, access to food, water and medical treatment. A place to start recovering after a disaster.
Water, Sanitation and Hygiene (WASH)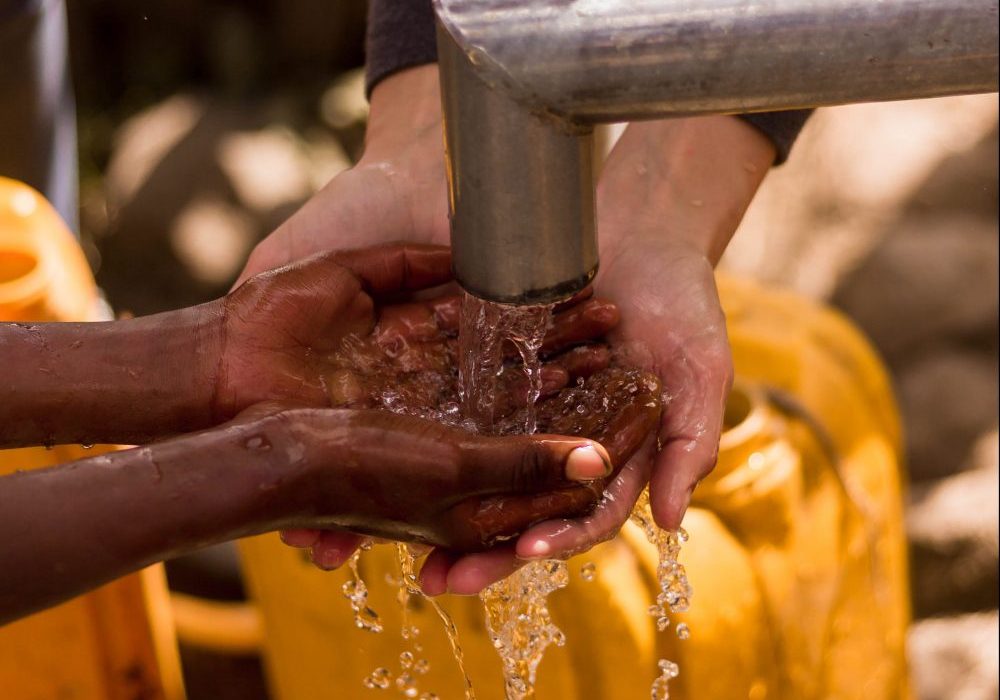 Water, Sanitation and Hygiene (WASH)
Water is one of the most necessary elements for life, yet according to the World Health Organization/UNICEF, 2.1 billion people lack access to safely managed drinking water. In addition, 4.5 billion people lack safely-managed sanitation facilities. Water, sanitation and hygiene (WASH) principles are of tremendous concern in everyday life, but can be heightened during an emergency or disaster.